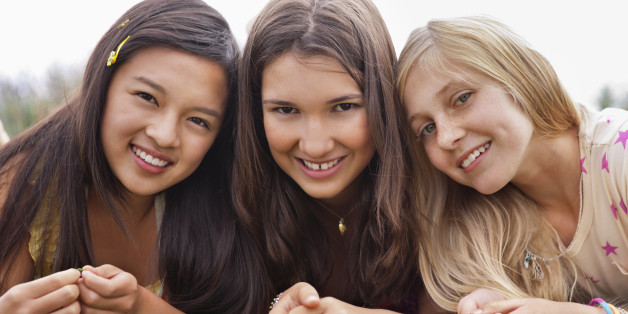 "I hate math."
Reshma Saujani wants to eliminate that phrase from the contemporary teenage girl's lexicon. Saujani spoke this past Wednesday at Women and the Redesign of Business, a symposium held as part of the AIGA (American Institute of Graphic Arts) Gain business conference. And judging from the response of the audience, she's going to succeed.
As the founder of Girls Who Code, Saujani's goal is to close the gender gap in the technology and engineering sectors. In 1984, 37 percent of women graduated from computer science programs. Today, that number is only 12 percent. Across the major tech firms, such as Facebook and Twitter, the number of women employed as engineers is around 10 percent. And yet, women are the primary users of the internet and make 85 percent of all on line purchases.
It's simplistic to consider this a male/female issue. It's an economic issue. The U.S. Department of Labor projects that by 2020 there will be 1.4 million job openings in computing. That poses a significant opportunity that is not being taken advantage of by half the population. In order to reach gender parity in computer science, women must fill 700,000 jobs. Girls Who Code, founded in 2012, maintains that when young people are exposed to computer science, 30 percent of them will continue in the field. If you extrapolate these numbers further, this means that 4.6M adolescent girls must receive some form of computer science education to realize this goal. In other words, cutting out of math class isn't going to cut it.
Saujani had Wednesday's audience laughing when she said, "Teenage girls have no desire to sit around in hoodies, stare at screens, drink Red Bull and not bathe for days." And then she became more serious. "Ask any high school girl what she really wants to do, and she will tell you she wants to make the world a better place. We want to show girls how technology can give them the tools."
Girls who Code offers a seven-week, full scholarship, summer immersive at tech companies such as Facebook, Adobe, Square, Verizon, Microsoft and Twitter. By the end of the summer, they are creating their own projects. Here's a small sample: an algorithm to distinguish between benign and cancerous tumors, an app against bullying, and an app to help the handicapped navigate public transportation in New York. These are solutions to real world problems and if you want to see how this experience imbues these young women with confidence -- watch some of these videos.
Girls who Code is a program with a multiplier effect. Imagine the impact 700,000 brilliant young women will have on the world, on their communities and their families. Beyond gender parity, Girls who Code provides a path to college, scholarships, a career and the opportunity for many girls, especially those from disadvantaged homes to break cycles of poverty.
As we walked out of the room on Wednesday afternoon, each of us was impressed by Reshma Saujani's verve and mission -- I couldn't help but think about women in the work force--we face obstacles and limitations, yet the worst ones are those we impose upon ourselves.
Reshma Saujani was one of four featured speakers at Women and the Redesign of Business, a symposium sponsored by AIGA Women's Leadership Initiative. For more information or videos of the event, please go to www.AIGA.org