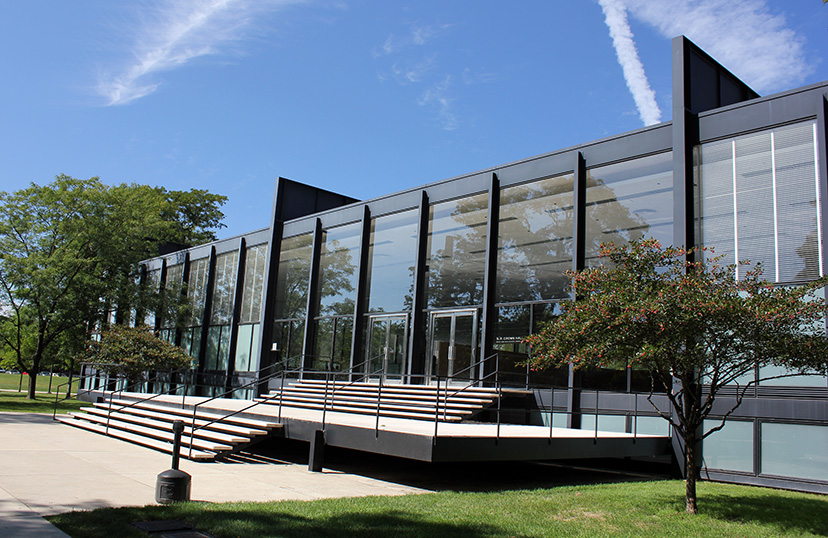 S.R. Crown Hall is an icon of modern architecture. Completed in 1956 to a design by famed architect Ludwig Mies van der Rohe, the spare, elegant steel and glass building is the centerpiece of the Chicago South Side campus of the Illinois Institute of Technology.
At 220 by 120 by 18 feet tall, it's sometimes been described as the world's largest single-room schoolhouse. Still, Mies split up the space with subtle low partitions, primarily the free-standing oak panels that define the center core. Along with the student desks, those panels were renovated as part of a major 2005 restoration, as well as the student storage lockers that also served as de facto dividers.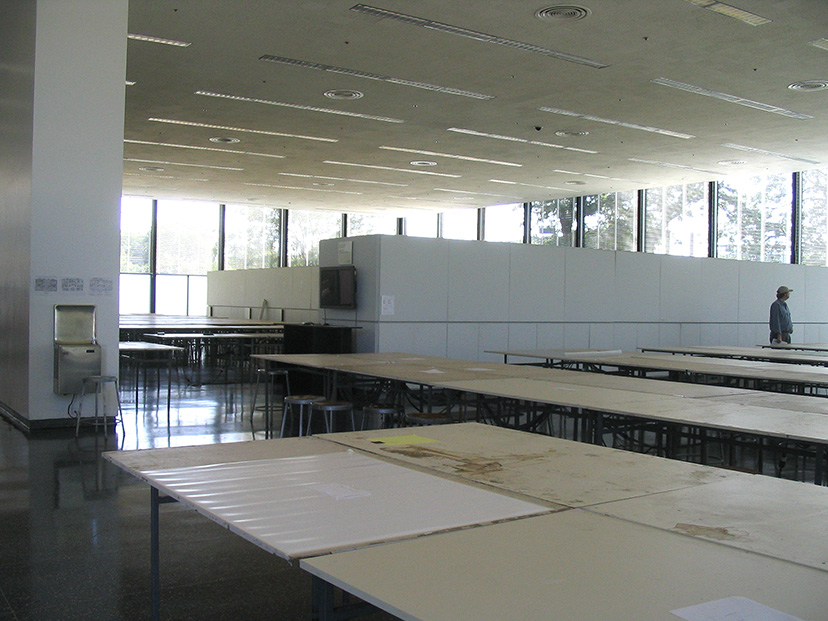 With the coming of the new academic year, under new School of Architecture Dean Wiel Arets, Mies's famous interior has undergone some major changes. The lockers are now gone, replaced with twin, newly-constructed blocks of spaces along the building's north side. The ceiling-less spaces are boxes within a box, the new rooms mirror in miniature Crown Hall's exterior structure -- glass walls within painted metal frames, complete with Miesian corners.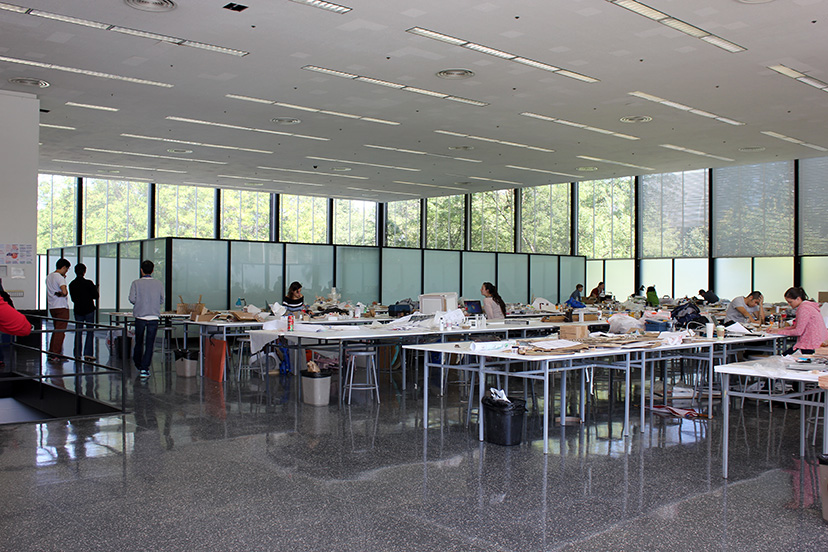 Arets and other administrators now have their offices on the same floor occupied by their students.
Previously, the Dean's office was in the building's basement, where the redesign has been much more radical. Ironically, as open as Mies made Crown Hall's first floor, the basement was a rabbit's warren of offices and meeting spaces. Now, it's a truer expression of Mies concept of universal space. Specifically, the Center Core was once confined to the area between the two central staircases. Now it's essentially one continuous space that traverses the entire length of building.
Similarly, what was previously a sequence of closed-off rooms is now two open studio spaces, one in the northeast corner; the other in the northwest. What used to be the Dean's office has now become part of an expanded Graham Resource Center, allowing the library added room to breathe, and, as needed, fill up with more stuff.
One interesting change that may not be new but that I just noticed is the central staircases. The east staircase retains its original Miesian right-angled purity, but the west staircase, retrofitted with rails for a universal access lift, has taken on a curvy, almost Art Nouveau vibe.
A refinement of philosophy is encapsulated in these changes. In place of Miesian reserve, the Dean has now placed himself in the midst of the students. Hierarchy is softened, but remains clearly expressed -- if with shortened proximity -- in a glass-walled "almost nothing" expression of separation.
Less than a decade after its last major renovation, the structure of Crown Hall endures intact even as its universal space evolves.