"I don't have to filter what I say!" Sharon Petzinger, a wildlife biologist who studies birds for the state of New Jersey, said this to me with a light of joy in her eyes. Hannah Ryan, a grad student at the University of Colorado, echoed the sentiment.
We were at the 2014 Annual Conference of the American Scientific Affiliation, entitled "From Cosmos to Psyche," and this was the first conference for both these women -- a real highlight in their careers.
(Photos courtesy of Sharen Petzinger, left, and Hannah Ryan, right)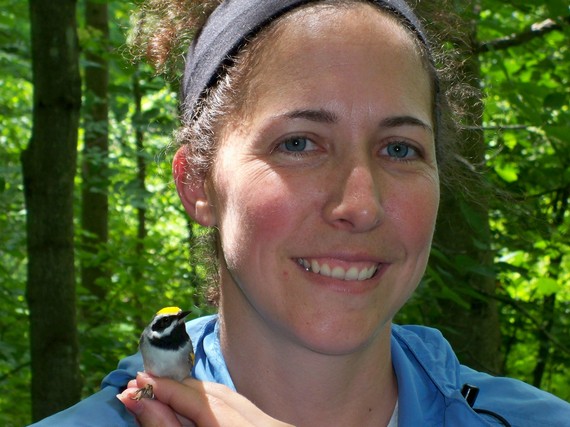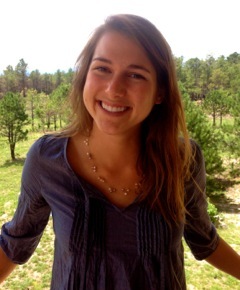 The American Scientific Affiliation (ASA) is one of my passions. In this organization, a Christian who does serious science can find camaraderie without literally having to "filter what I say." If you've ever gotten "the look" from your church friends when you mention that you are a scientist, or gotten a similar "look" from your lab friends when you mention that you go to church, you know what I mean. At ASA, we can be "out" about both loving Jesus and having passion for excellent science. We work with the American Association for the Advancement of Science in their "Dialogue on Science, Ethics and Religion" program. And we've been around since 1941 -- yes, it's been a challenge to be both a Christian and a mainstream scientist for a long time... well, since Darwin in the 1850s... OK, since Galileo centuries before, I suppose. Today at least we have this encouraging community to join!
We had a great ASA conference this year! See the ASA website under "Annual Meeting 2014" or click on "Audio/Visual Presentations" to view 82 presentations already posted online for everyone's benefit. Typically we have 175-200 people; this year in Hamilton, Ontario at McMaster University, July 25-28, we had 277 people! One reason for the larger numbers was that this was a combination meeting with ASA's sister organizations in Canada and Great Britain, wonderfully hosted by our Canadian friends. Besides one-day workshops on "Origins Today: Genesis Through Ancient Eyes" (John Walton) and "Progress and Challenges in Understanding Life's Origins" (Stephen Freeland), we were treated to plenary talks on subjects as varied as multiverses (Don Page), astrophysics (Barth Netterfield), euthanasia (Megan Best), neurological diseases (Alasdair Coles), and human exceptionalism (Jeffrey Schloss), with speakers from Australia, Great Britain, Canada, and the U.S. The rest of the four-day conference was filled with making choices from four different tracks of technical papers covering several scientific and theological fields, and lots of networking and sharing during breaks and meals.

Besides helping guide the ASA as part of the overall Council, one of my areas of focus is furthering an affiliate organization to support women in this sphere. While any Christian scientist can feel out of place in their church or lab communities, women also deal with careers still dominated by men and are particularly affected by the many pressures of personal and family life. So, a year ago, ASA formed the Christian Women in Science affiliate.

Of course, women scientists participated fully throughout the conference, presenting one of the plenary talks, chairing many of the sessions, and giving many individual papers. Specifically to support Christian women scientists, we also offered three research papers on gender issues (Lynn Billman, Gayle Ermer, Janet Warren), held a hike and picnic for about 35 women scientists, and met together to plan new and expanded ways to help each other.
CWIS celebrated its first year of work in July 2014. CWIS offers Email Buddy connections (informal conversations between someone with questions and someone who might have some advice) , inspirational stories, and a fascinating collection of blog posts by and about Christian women in science. We're working on some online forum ideas, to inspire broader conversations about things that concern our group - when to start a family, how to make a career and a family work successfully, what about tenure, how to handle re-entry to a career, what else can a person do besides lab research. The questions are endless!

If any of this interests you, be sure to check us out at the links above, or at our general email box, cwis.asa@gmail.com. We'd love to hear from you!