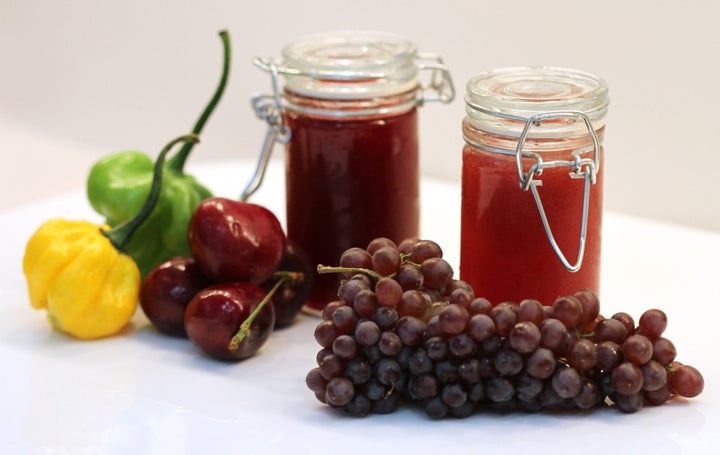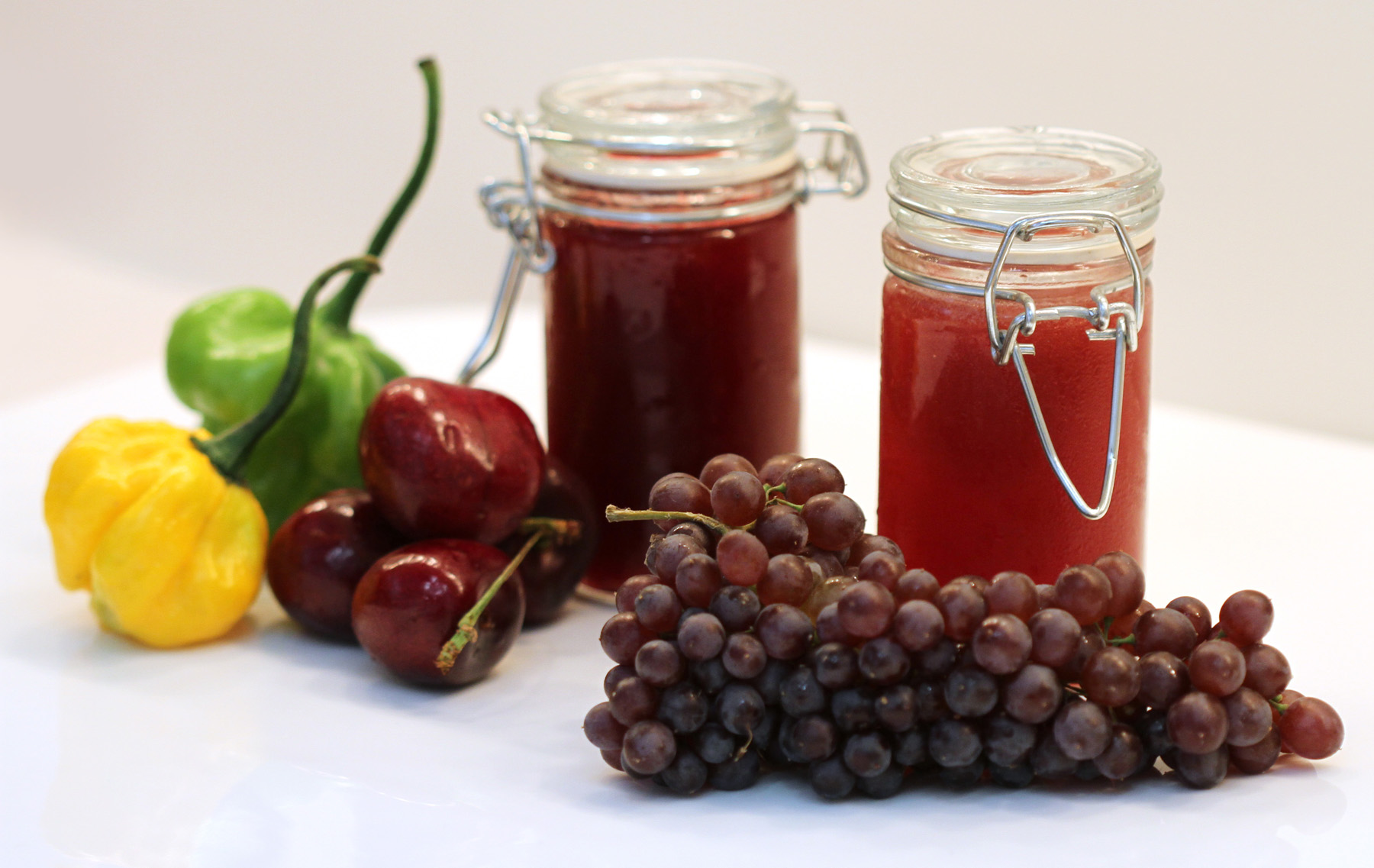 Spring will be here in less than a month. But that still seems a long way away when you're trudging through snow and fighting cold whipping winds. Add some brightness to your life in the meantime and create colorful, sweet and tart shrubs. I'm not talking about the greenery around your house. Shrubs (from the Arabic word "Sharbah") are a Colonial era drinking vinegar, originally concocted to extend the life of fruit in the days before refrigeration. Now they are a trendy sweet and tart addition to both alcoholic and non-alcoholic beverages that can brighten up just about any drink -- and, in these dark, dreary days -- your disposition.

There are two techniques for creating a shrub. One is to simmer your fruits (or vegetables if you like) with sugar, puree, strain, then add your vinegar. This technique is used for fruits that need some help breaking down, such as cherries and grapes. The other is a no-cook method that works for fruits like peaches that easily break down on their own by macerating them with sugar, pureeing, straining, then adding vinegar. Both can be enjoyed immediately or you can let them sit in the refrigerator for a few days or weeks to intensify the flavors.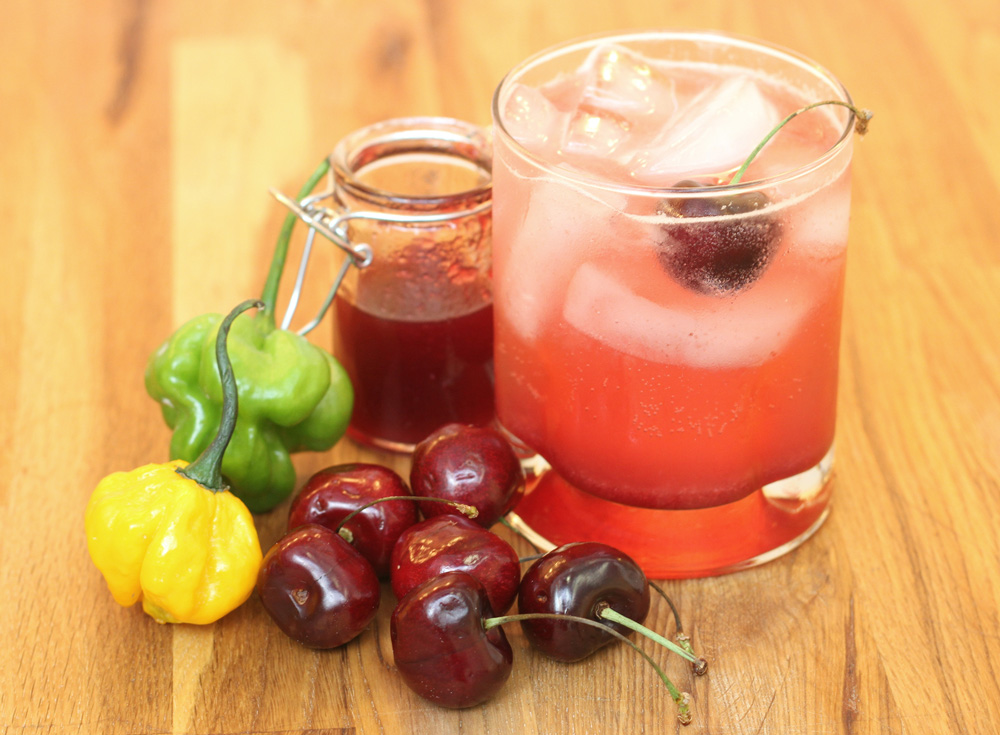 You can experiment with different types of vinegars depending on how prominent you want the vinegar flavor to be and how delicate the fruit is that you are using. For instance, I like using Japanese mirin rice vinegar with grapes, as grapes have a more delicate flavor, while using apple cider vinegar with peaches, as the apple and peach flavors pair nicely. Watch the videos here and here for details on making these two types of shrubs as well as drink suggestions.
My favorite creation to date has been a cherry and scotch bonnet shrub. The sweetness, tartness and heat pack a punch and will wake you out of your winter slumber. I mix a couple tablespoons of the shrub with seltzer to make a gin-based Cherry Shrub Bomb Cocktail.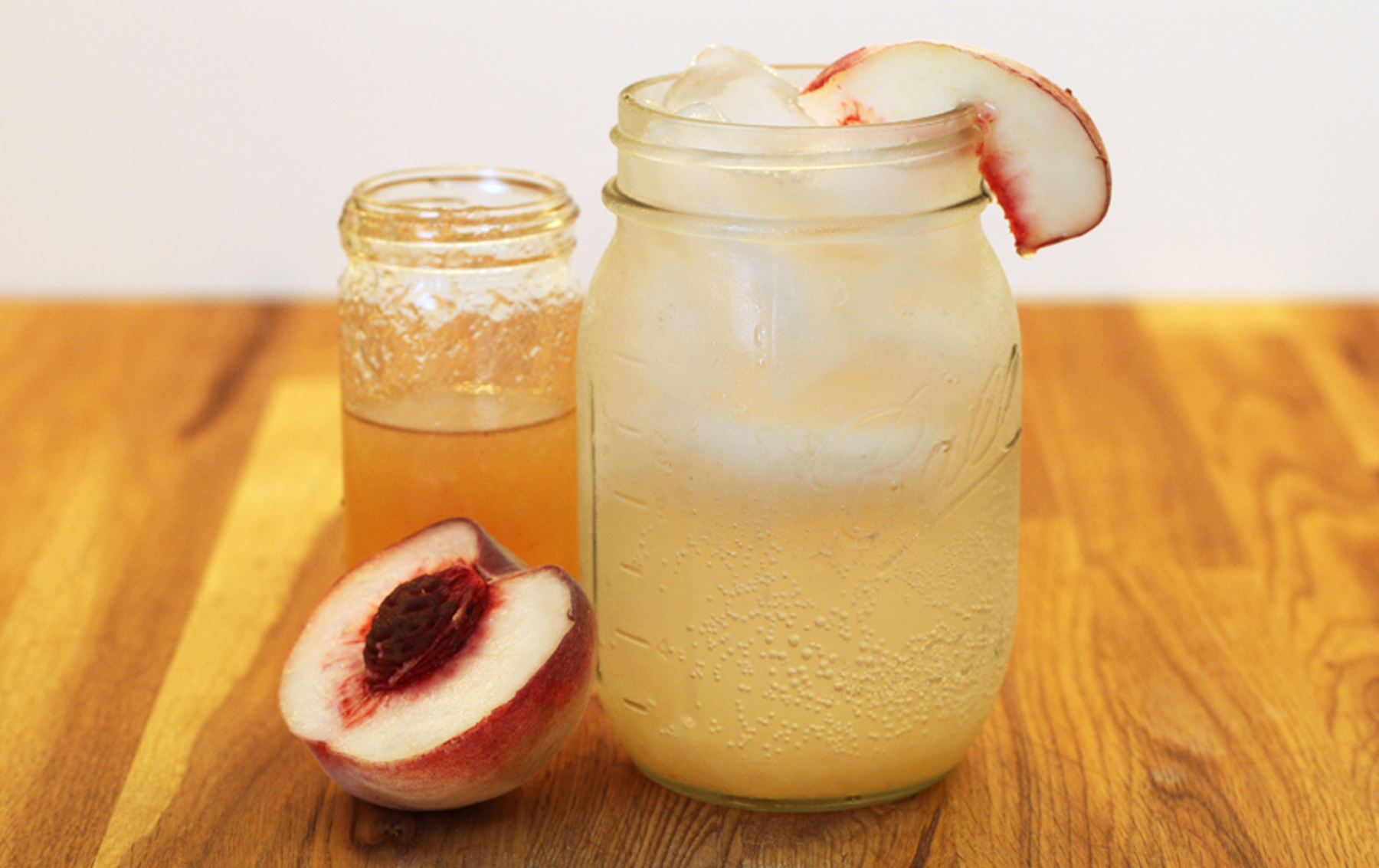 Once you learn these basic techniques, you'll be running to the store and loading up on produce to experiment with. This is a great winter day project that will lift your spirits so to speak. And wait until the spring when fresh strawberries and raspberries start popping up at your local farmers' market. You'll be loading up on berries and producing some of your most delicious shrubs to date. A little tip: ask your farmer if they have any overripe fruit they can't sell to the public. They are perfect for shrubs and you'll probably get a deal on them.