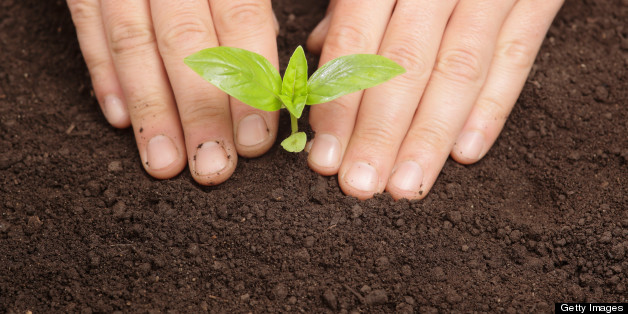 Growing up in rural East Taunton, Massachusetts, we had plenty of room for an enormous back yard garden which until recently, I took for granted. My father was the green thumb of the neighborhood and would grow enough produce to feed our family of seven, the neighbors, relatives -- even the local convent.
For most of my adult life, I have lived in an apartment in the city with no outdoor space. So no gardening for me aside from a couple herb plants on the fire escape. Two years ago, I finally moved to a place with outdoor space. Not a huge amount but enough to have a couple of raised garden beds and whiskey barrels. It is life changing to be able to walk out your door and pick your own produce. Nothing tastes better and you will be spoiled for life. And you'll be amazed how much bounty you will get from a single plant. I had one sun gold tomato plant that yielded over 1,000 tomatoes. It was incredible!
It's very easy to start your own garden, I promise you. It just takes a little planning, a little strength to lift those bags of compost and soil, and a lot of love, water and sun. I was so inspired and energized by the prospect of having my own garden that I filmed a garden series to document the experience and share it with others with Kitchen Garden expert and author Ellen Ecker Ogden.
I hope you enjoy this 5-Part Series. And if you have any questions, feel free to post a comment below. I am growing some seeds on the window sill right now and starting to clean out the yard so I'm ramping up for another exciting year. Happy Gardening to you all!
Part 1, Tools & Supplies:

Part 2, What to Plant & Why:

Part 3, Container Gardening:

Part 4, Raised Garden Beds:

Part 5, Planting Tips & Tricks: