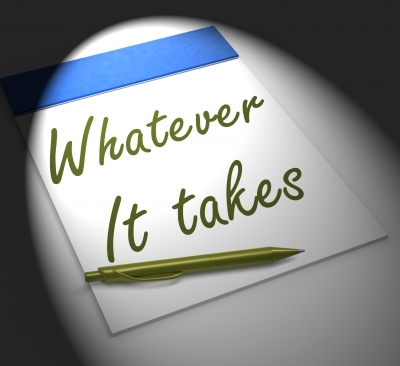 Image courtesy of Stuart Miles at FreeDigitalPhotos.net
It's been just nine months since my memoir, Breaking the Silence: My Final Forty Days as a Public School Teacher, hit the market. As a first-time, self-published, indie author, I wasn't sure what to expect when choosing to publish such a raw account from a teacher's perspective. At its core, my memoir deals with the hot-topic in our nation right now -- the many flaws of public education. But my memoir is also a story of reinvention, hope, and having the courage to dream again.
As readers finish my book, there are times when it is has been almost impossible to keep up with the onslaught of emails I am receiving from them. Each writes to me with a personal story of how my story could be theirs, or how I have given them the courage to change careers, or just to thank me for telling the truth about something that hasn't been made public. I am honored to receive these emails, and I am committed to personally answering everyone at least once, because well, I never wanted to be that author who was impersonal and a recluse.
Below are two excerpts from the most recent emails I have received:
I JUST finished your book and wanted to share what it meant to me. Three months ago I left my job as the assistant behavioral intervention specialist at a group home for adults with developmental disabilities. I loved my job and love the people I served. Changes in the field, staffing, morale and an unexpected job opportunity motivated me to resign. I look forward to going back to school for my masters in social work, but must admit that fear and my inability to find the right words have prevented me from writing my admissions essay. Tonight I spent my evening reading your book out loud to a resident from the group home who is currently in a coma due to a fall. Our professions are different, but our passion and dedication to changing lives is the same. After reading your book I am really encouraged to overcome my own mental barriers, apply to school and get the tools I need to have the career I feel lead to. Thank you for sharing your story. ~Sabrina
I just wanted to reach out and say that I identify with your message. I too am a teacher struggling to decide whether to stay or go. I am a doctoral student who wants to research how the teacher evaluation system has contributed to the large teacher turnover. I have been working on updates to our mentoring program and handbook as part of my grad school work. I saw your post about your mentor and was wondering if you would be ok if I included it as a success story in a training I am going to be doing. There are so many things you have said that totally resonate with my experiences. Looking forward to reading more from you. ~Carol
One of the greatest aspects of this entire journey is that I have been able to build some quality, loving relationships with people who were just complete strangers only a few months ago. Some have invited me to coffee or dinner, some have asked me to speak at a meeting or event they are hosting, and some are just finding me on social media -- so we converse there.
I chose to write this honest, raw memoir to tell the nation why great teaches are leaving -- and what we need to do about that if future generations of children are to have a quality education. Of course, it was my story, but it is shared and common among so many teachers, that my story became theirs.
Nine months ago, I didn't know that my words would impact others so greatly. I was nervous and timid about publishing such an open and vulnerable account. But I'm glad I had the courage to do so -- because my book is changing lives across the country, one page at a time. What a remarkable journey this has been so far!