Even though summer is a great time to take advantage of the outdoors, sometimes the heat is a little too much to bear. Here are 4 perfect places to escape the heat this weekend, air conditioning and art included: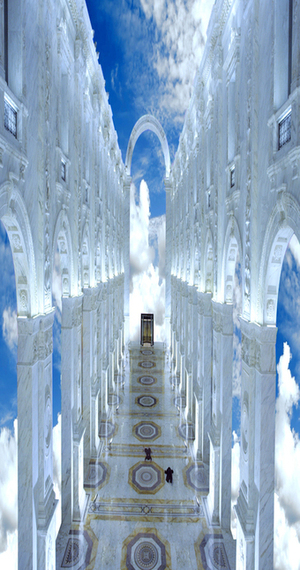 Sophia Al-Maria, still from Black Friday, 2016, Digital video projected vertically, color, sound
(1) Sophia Al-Maria: Black Friday
Whitney Museum of Art
99 Gansevoort Street, New York, NY
10:30am - 6pm
Check out the newly opened solo exhibition of work by Sophia Al-Maria, an
American-Qatari artist who uses video and installation media to discuss urban development and consumerism in the Gulf. Her 2 featured works, Black Friday and Litany, focus on how shopping malls in the region have created a neutral 'zone' where different exchanges of information and products are as accepted as individuals of different cultures. Her installation is located on the Museum's first floor and accessible to the public free-of-charge.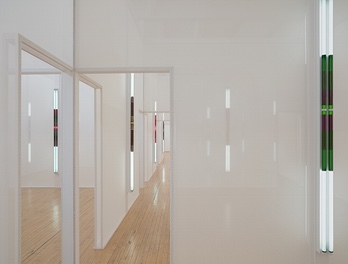 Robert Irwin, Excursus: Homage to the Square³, Dia:Beacon, Riggio Galleries
(2) Robert Irwin, Excursus: Homage to the Square³
Dia: Beacon
3 Beekman St, Beacon, NY
11am - 6pm
If you're looking for a quick getaway out of the city, venture out to Beacon, NY to see Robert Irwin's light installation. Immersive as it is interactive, his work includes vivid, color-covered windows and fluorescent light that engage with the space's architectural plan (and movement of the viewer). There is no specific point of entry, so enter anywhere and enjoy what Robert Irwin describes as the 'site-conditioned' installation.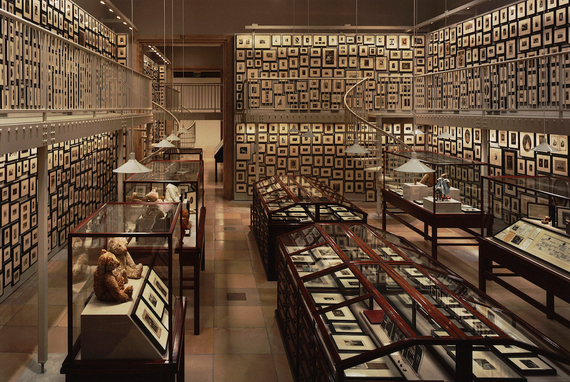 Ydessa Hendeles, Partners (The Teddy Bear Project), 2002
(3) The Keeper
New Museum
235 Bowery, New York, NY
11am - 6pm
The New Museum's current exhibition The Keeper sheds light on collecting culture and the passion behind preserving artwork, images and objects. This array of private 'collections' encourage spectators to reflect on their own motivations and impulses for keeping certain objects.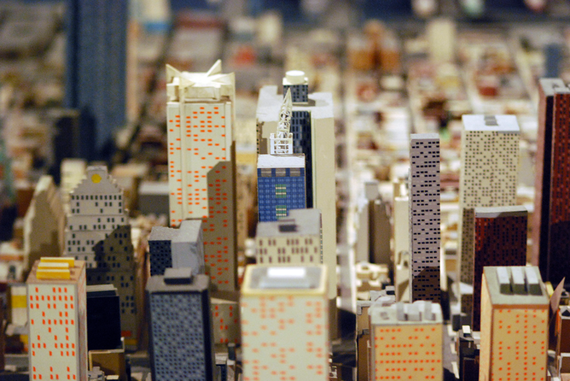 View of Midtown Manhattan in the Panorama of the City of New York
(4) Panorama of the City of New York
Queens Museum, New York City Building in Flushing Meadows Corona Park
11am - 5pm
The Panorama of the City of New York celebrates the infrastructure and urban planning of the city through a larger-than-life model. The piece was built by a team of over 100 people at Raymond Lester & Associates for the 1964 World's Fair. Revel in the breathtaking bird's-eye view of the city (and try to spot a favorite restaurant or two!).
______________
Want to make smarter art investments? Create an account on our platform. Follow Arthena on Instagram and Twitter, like us on Facebook.