This July 20-21, smart girls and guys were in Alexandria, Virginia to celebrate freedom, liberty and propose common-sense solutions to the never-ending woes America faces. Focusing on "women and the economy and the impact both will have on the 2012 elections," this year's Smart Girl Summit (SGS) is prepared to energize and empower women and men to take November by Conservative storm.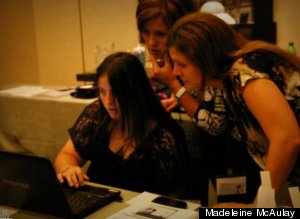 Top political leaders have gathered at SGS to identify the most pressing problems in America, and to propose common-sense solutions to fix them. Elected officials, journalists, authors, musicians, moms, dads, students and concerned citizens from all across America are at SGS to band together for the future of our country.
Author, Washington Times columnist, and speaker at SGS Marybeth Hicks sat down for some interviews on Bloggers Row, where she expressed her opinion on the importance of women in this year's election, saying, "Women do not like labels. They're flexible and pragmatic, and don't waste time being involved with partisan politics." Hicks said, "In November they're [women] going to go with their gut, and vote for the candidate that they trust to get America going again."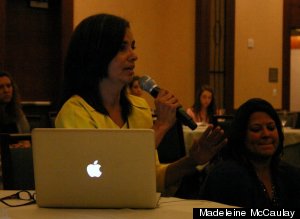 Along with Hicks, Dana Loesch, Lt. Governor Rebecca Kleefisch, Ann McElhinney, US Rep. Renee Elmers, US Rep. Ann Marie Buerkle, Katie Pavlich, Amy Kremer and Anita Moncrief, there were hundreds of amazing smart girls at this year's SGS. And of course, the many smart guys are great too!
When asked what impact she thinks women will have on this election, Katie Pavlich, author and Townhall columnist, said, "I think for women it's going to come down to the candidate who believes they are individuals, like Mitt Romney. Not President Obama who believes in women who are cradled by the government from birth to death."
One thing is for sure -- the smart girls at SGS know that the road the current administration has us on is unacceptable, and they will all be voting Conservative in November.
Photos courtesy of ACN Photography.