On April 14, 2014, nearly a year ago, the Nigerian militant group Boko Haram kidnapped 276 schoolgirls, between the ages of 16 and 18, in the town of Chibok. The Nigerian government has so far proven powerless in their pursuit of the militant organization that now controls most of northeastern Nigeria. Although the twitter campaign #BringBackOurGirls was quickly picked up by commercial media and popularized by Michelle Obama, it gathered less than 9,000 followers and did little to galvanize the world. As of this writing, none of the girls have been rescued and only 57 have escaped on their own, returning with stories of rape, forced marriage, and abuse. Some reports claim the girls have been used as suicide bombers. A year after their disappearance, the story of the Chibok girls has been shrouded in mystery. We know little of who they are, what they aspired to be, or what their future entails.
Peer is an ongoing effort to re-contextualize this horrific event that remains inaccessible to much of the world. Once completed, the work will consist of 219 portraits of American girls (the same number of Chibok girls still missing) between the ages of 16 to 18. All portraits are taken in the girl's bedroom where she is asked to write a message to her Nigerian contemporary. The name of a kidnapped Nigerian girl is paired with each portrait. Like their Nigerian peers, each American girl is approaching a pivotal moment in their lives, as they prepare for college, careers, and adulthood. By re-imagining the scale of devastation wrought on the people of northeastern Nigeria, Peer aims to find new ways of understanding this conflict.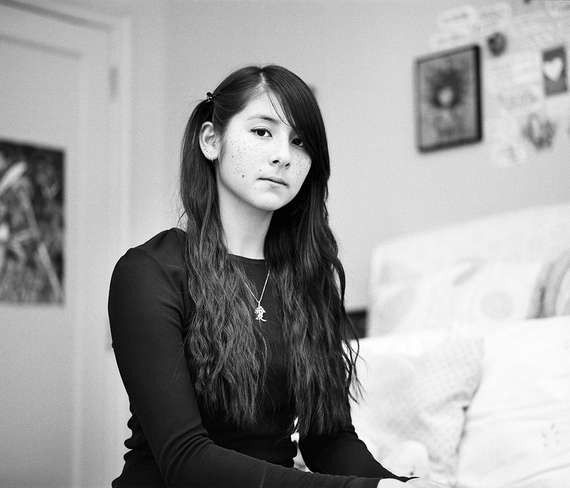 #1, Deborah. "Girls here think they need feminism. They want to walk to school in short skirts and feel safe. What they don't realize is how blessed they are to be safe in their own homes."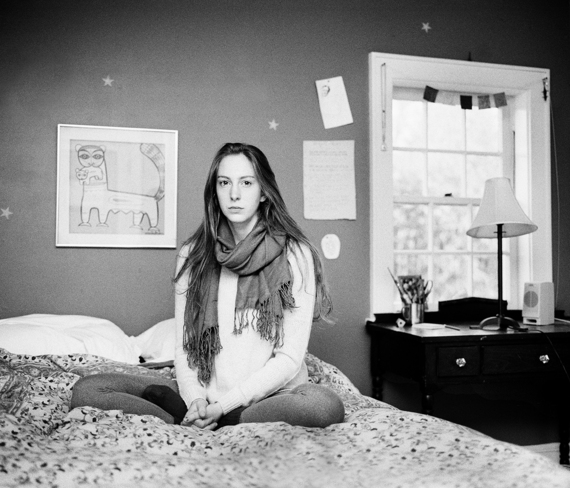 #2, Awa. "Across the world. Still together."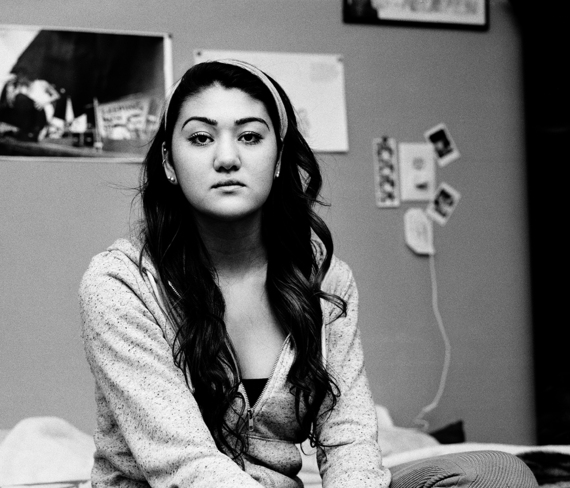 #3, Hauwa. ​ "Be strong, you're never forgotten."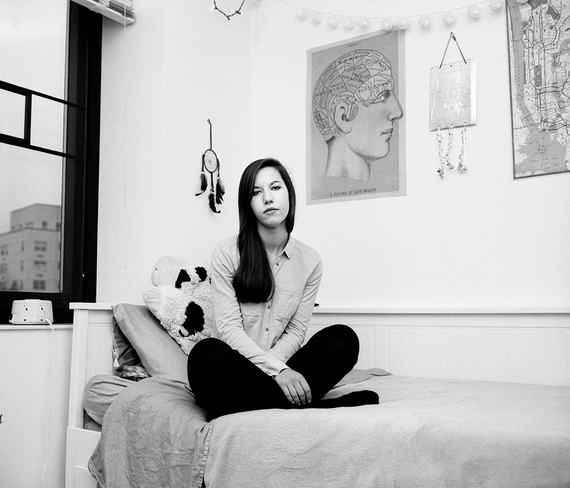 #4, Asabe. ​"Stand tall, stay strong, keep fighting. Never lose hope."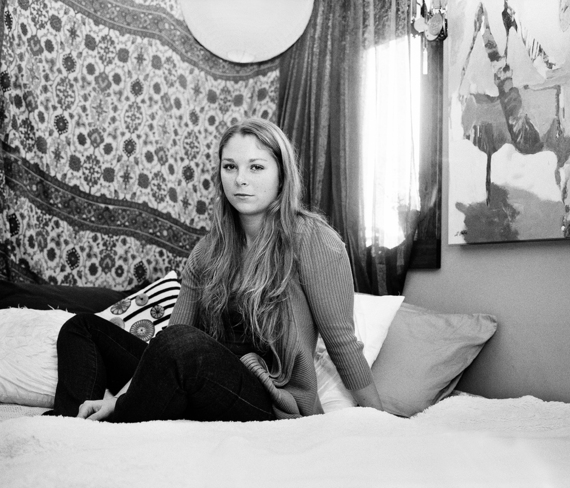 #5, Mwa. ​"My perception of the world is seen through my eyes and my eyes only, but I chose what I see and how I see it. Take any piece of happiness you have and let it be a part of each moment in your life and have that be what you remember, not the darkness."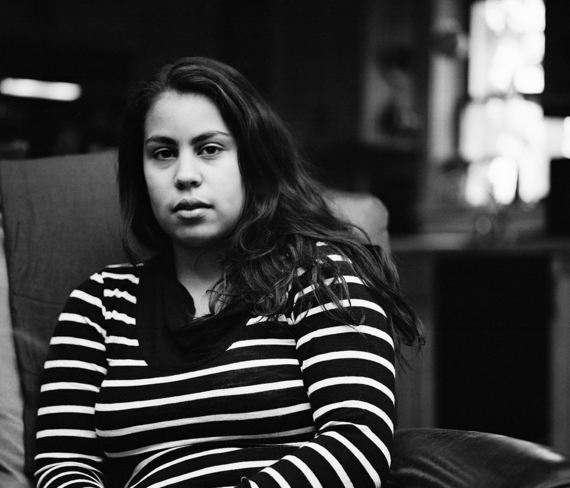 #6, Patiant. ​"Be strong."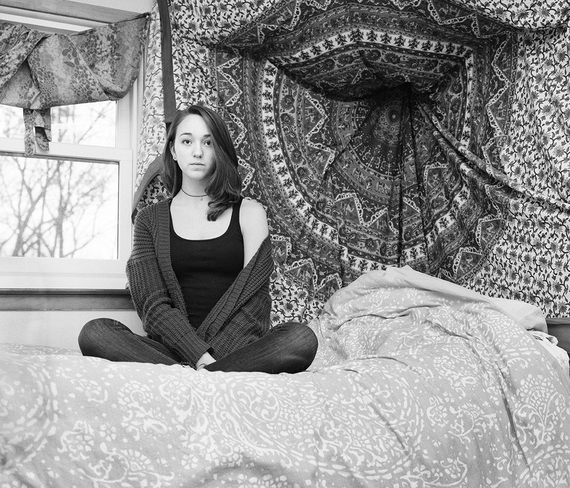 #7, Saraya. ​ "There is more to life than what happened in the past, and try to keep moving to a better, happier place."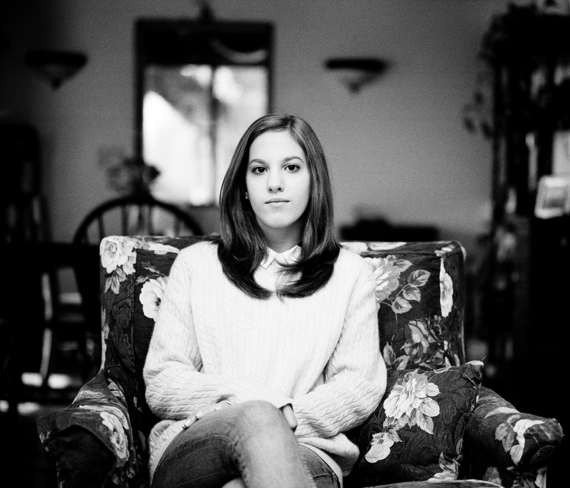 #8, Mary. "Freedom lusts through your eyes."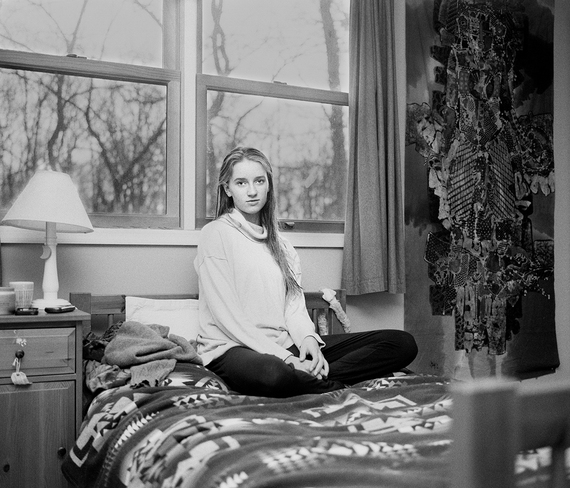 #9, Gloria. "'Everything will be alright in the end. If it's not alright, then it's not yet the end.'"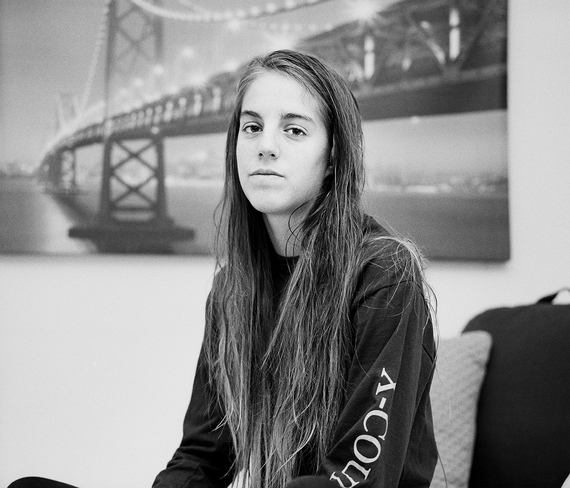 #10, Hanatu. "We don't really know, we have similarity and differences."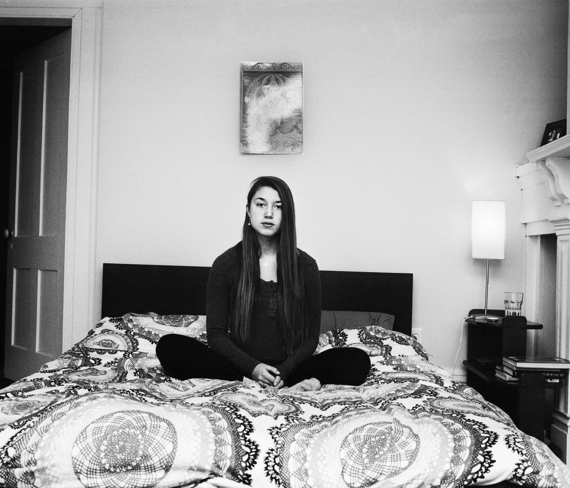 #11, Gloria. ​"Hearing about kidnaps, rape, forced marriage, abuse, and other horrifying situations is always difficult to hear about and in my case hard to relate to. My heart goes to the girls from a secondary school in the town of Chibok. The girls that were kidnapped were so young and all had a life ahead of them, with hopes and dreams. The amount of girls kidnapped is also very upsetting. It's difficult for me to relate to what happened to these girls because I can't imagine what it would be like loosing so many young girls in my community to something as horrible as a kidnap. My wish for what comes out of this situation is that it brings awareness to many people and I hope that for the girls that escaped that they are still able to create lives for themselves and spread awareness of their story."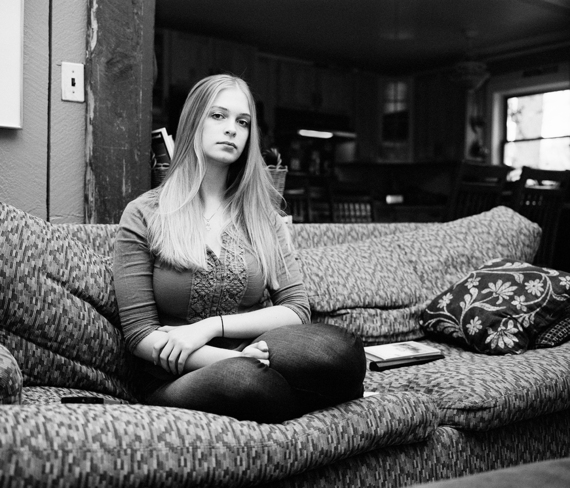 #12, Tabitha. ​"Be strong."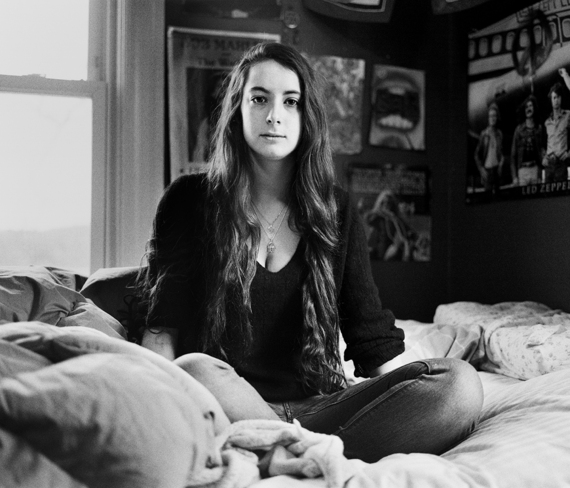 #13, Maifa. "I'm sending all my love to you girls, thinking about you lots!"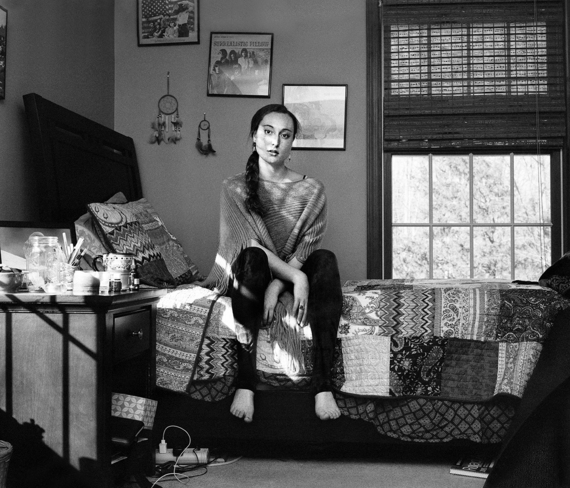 #14, Ruth. "Where there is trust, there is love. Where there is love, there is hope."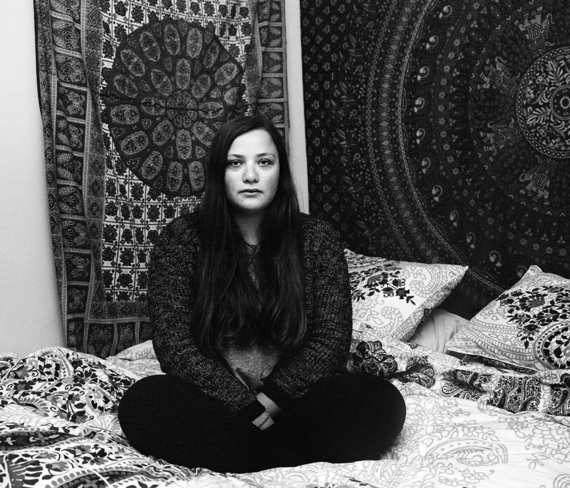 #15, Esther. "I can't imagine what you are going through. I hope this project shines a light on the injustice happening in your life. My prayers go out to you."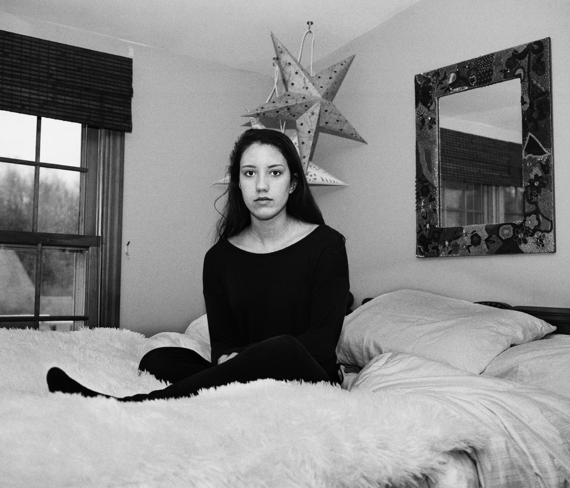 #16, Awa. ​ ​"The world is not always a happy place, and we have to do our best to look at everything positively. I have great hope that everything will turn out okay. Don't forget that we are all thinking of you."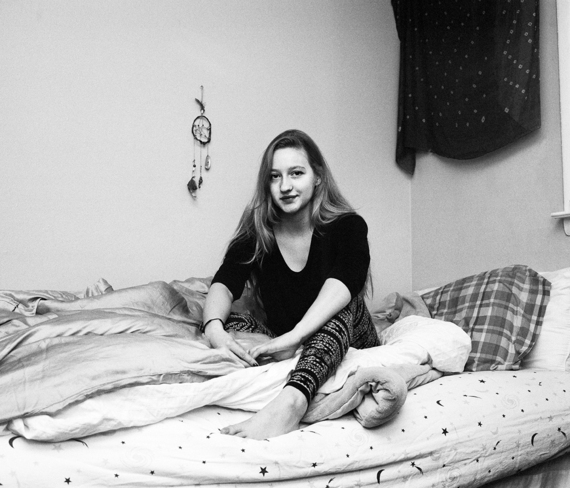 #17, Anthonia​. ​"The world hasn't forgotten about you."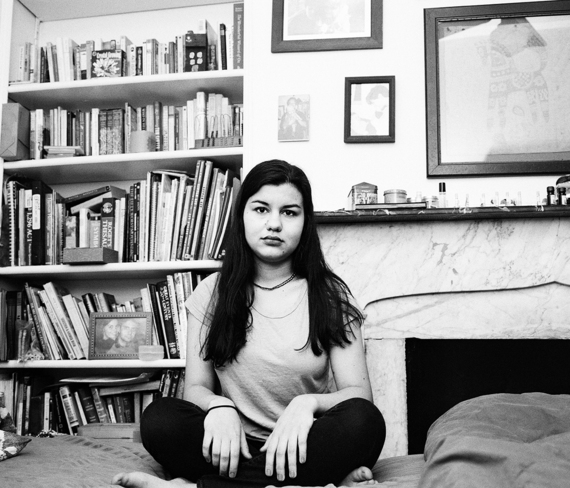 #18, Kume. ​ ​"Remember that you are strong, beautiful, amazing, and loved."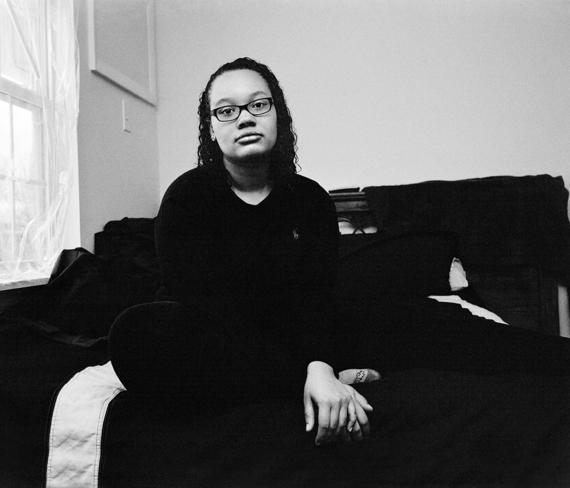 #19, Aisha. "I could never understand how you feel at this very moment. I wouldn't know what I would do in your place. Yet [you're] still here reading this, and that makes you the strongest person I know. Keep pulling through not just for you but for your family to. No one should ever fear being taken out [of] their own home."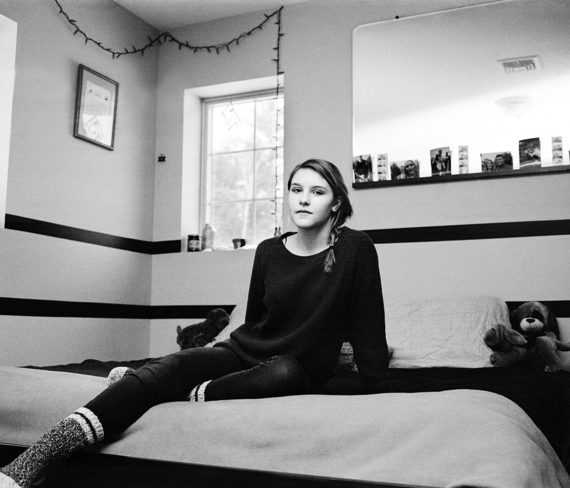 #20, Nguba. "In the end, the only person who can truly stand up for you is you. If you believe in yourself then that is where strength can grow from."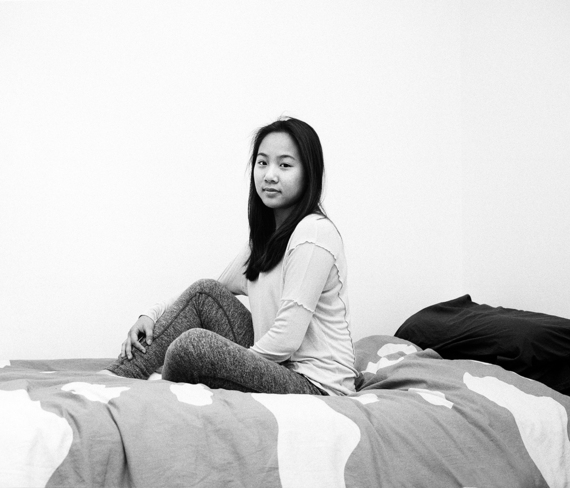 #21, Kwanta. ​"The girls here are in solidarity with you. Education is a means of freedom and should be free of violence. Your kidnappings have not gone unnoticed, do not lose hope."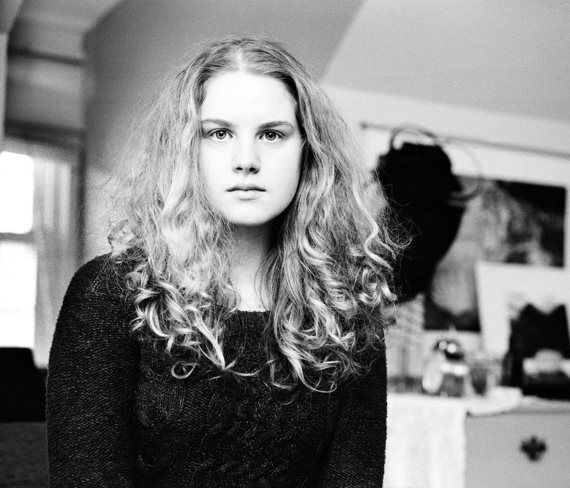 #22, Kummai. "Be careful. Remember your family and how much they love you. Above all, keep faith. I really, truly believe that you will make it home."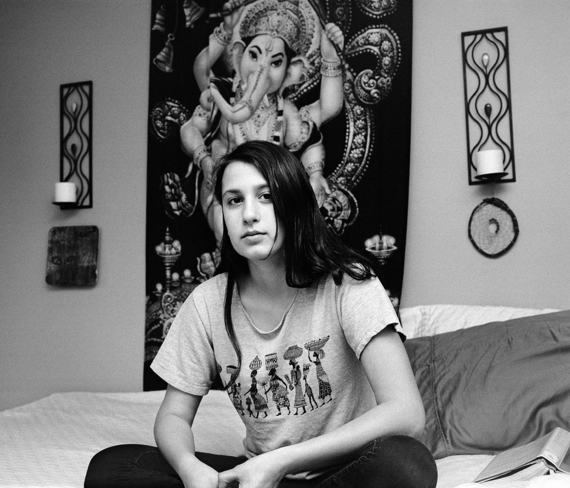 #23, Esther.​ "I absolutely cannot imagine the horror of being taken out of your home within these circumstances. It's unfathomable. I cannot begin to process what that would be like, all of the fear and pain that you must be experiencing. You are all in my prayers."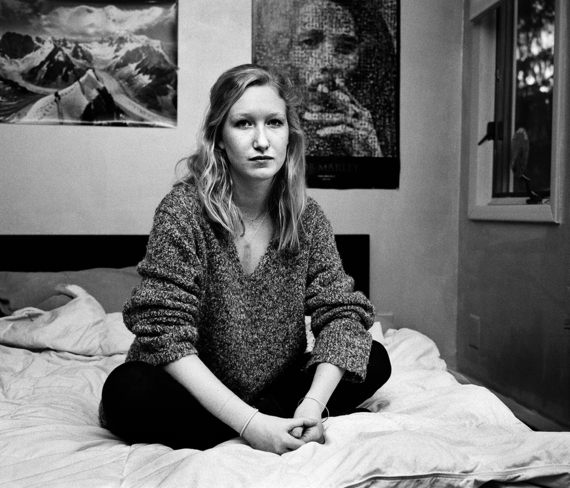 #24, Hana. ​ "Don't forget who you are. That person who you identify as is so important, and valued. Most importantly don't lose hope for your future. I am holding you in the light."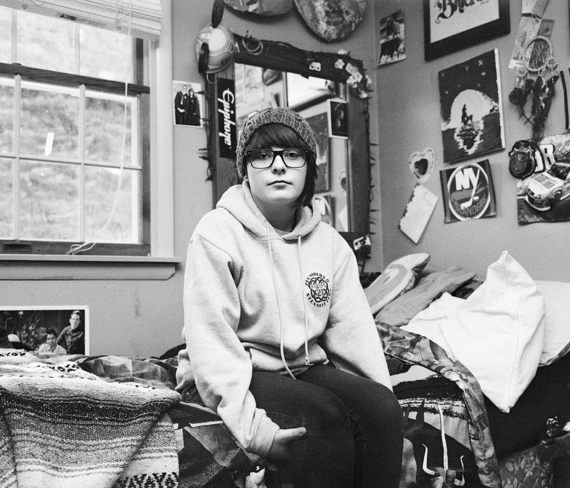 #25, Rifkatu. "There is hope. [Whether] it's directly beside you or a million miles away. There is always hope."
Follow me on instagram @madelinecottingham.
View more of my work here.
I am currently looking for girls in Brooklyn and Manhattan to participate, contact me if you are 16 - 18 years old and interested.