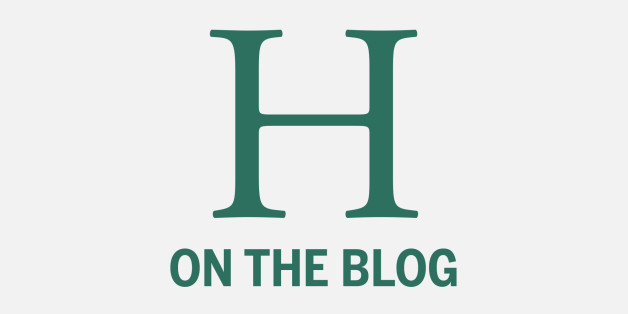 It's worth repeating: Media minus ethics equal a disservice to all.
I insist on using the plural for media (medium is the singular).
It's a topic I'll never tire of writing about, addressing at conferences, training journalists and bloggers about at workshops and in courses, and highlighting at every opportunity.
So it was a pleasure to use the Media Studies Forum MSF14 this week at Lebanon's Notre Dame University (NDU) to tackle the subject in a vivid presentation and to launch the Arabic Online Media Ethics Guide.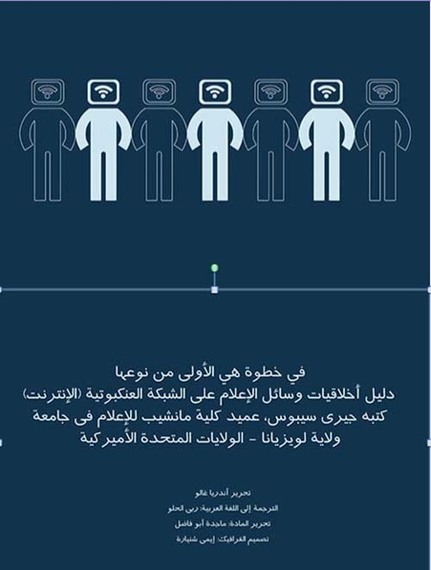 Arabic Online Media Ethics Guide (Abu-Fadil)
Thanks to my eager beaver friend Rouba El Helou (Twitter handle @elhelou), who teaches media and journalism at NDU and writes for a legal magazine, the idea gelled months ago when she invited me to speak at the event she was organizing.
In January I wrote about an online ethics media guide edited by Andrea Gallo, a student at Louisiana State University, under the mentorship of j-school dean Jerry Ceppos, that I felt compelled to translate into Arabic.
So my friend Rouba jumped at the opportunity to help me produce it.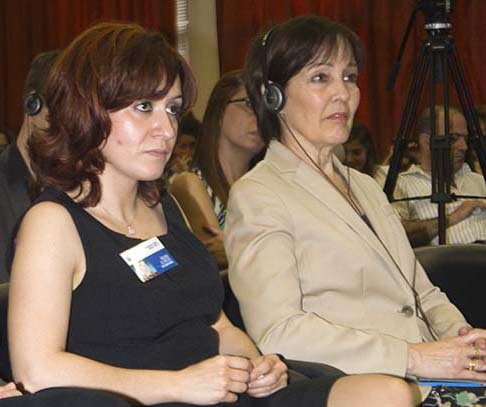 Rouba El Helou (left) & Sandra Whitehead, languages and humanities
chair at Rafik Hariri University (courtesy El Helou)
She translated, I edited, and my daughter Amy Chiniara designed the guide that is available for download as a PDF.
It was well timed with the forum's theme, "Ethics of Digital Media and Online Knowledge Production" at a juncture when we hear nothing but complaints about how traditional media, bloggers, activists, warring factions, and everybody under the sun makes a mockery of ethics online and across countless platforms.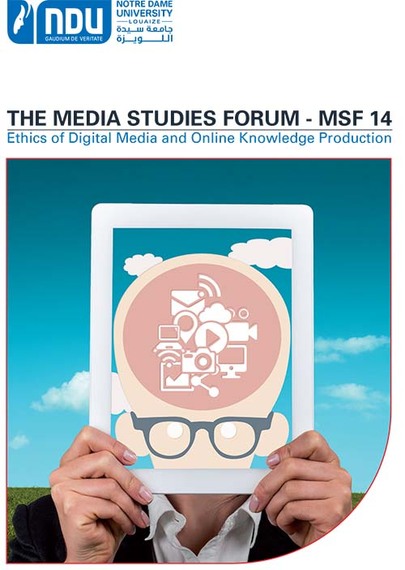 MSF14 booklet (courtesy El Helou)
I used my panel, titled "Online Media Freedom and Ethics," to raise issues that colleagues and others still take for granted or gloss over when they should be paying attention to these seemingly insignificant details.
From misspelling people's names, to mispronouncing foreign words, to misattribution of sources (intentionally or through sheer ignorance), to a multitude of sins, I don't let up on unethical behavior.
Sadly, with a plethora of news on disasters, wars, depressing reports, and a cutthroat 24/7 media cycle that can't always compete with citizen journalists, truth, accuracy, balance, critical thinking and fairness fall by the wayside.
Talking isn't the same as demonstrating with tangible examples.
So when I showed a report about a woman committing suicide by jumping off a balcony while her husband filmed it on his mobile phone and that was the top story on a Lebanese TV newscast, it was the right jolt to the forum's audience.
I particularly wanted to sensitize participating students to what is and isn't acceptable.
We've become so inured to violence and tragedy that we often fail to think about the harmful consequences of such scenes and reports that may later manifest into errant behavior.
Another example I cited and showed was of a video clip purportedly of pro-Syrian regime fighters who doused opposition combatants with gasoline and set them aflame while chanting religious verses.
Regardless of whose side one is on in the three-year-and-counting conflict, it's imperative to handle all these user-generated videos and other media forms gingerly and with an extra big grain of salt.
As it turned out, the film wasn't shot in Syria but in Iraq several years ago where strife between military and religious factions hasn't abated.
Videos and photos can easily be manipulated and it's becoming increasingly difficult to tell what's accurate and what's fake.
I made a point of showing how Tungstène, the fake photo finder used by Agence France-Presse, and other software can detect inaccurate visual data.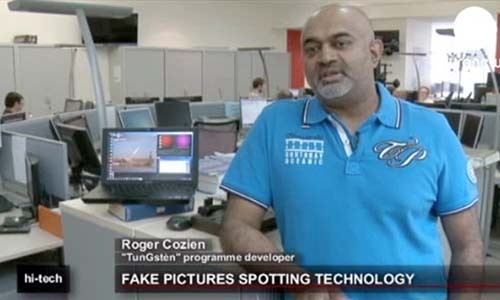 Screen shot of Tungstène developer Roger Cozien
The Verification Handbook is another excellent resource. While its focus is digital sourcing for emergency coverage, it can be used in other contexts.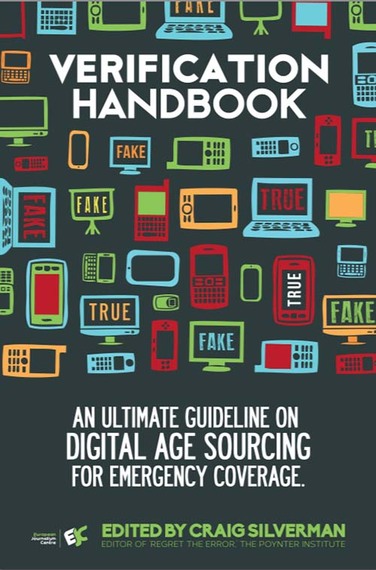 Screen shot of Verification Handbook
I also pointed to the dangers of "remixing," what the code of best practice for fair use is, and what the School of Communication at my alma mater, American University in Washington, DC, did to explain it in a very handy video.
Other topics that shouldn't be ignored are different countries' media laws, notably issues related to invasion of privacy, libel, and slander.
All too often journalists and content producers make assumptions that can land them in court, in jail, or worse, in their own countries or while on assignment elsewhere.

But that shouldn't bar journalists and others from defending freedom of expression and of the media.
They must shun distortion of facts online and uncover censorship.