This is a summary of a commentary that appeared in the third issue of Middle East Media Educator.
I'm disheartened, but not surprised, by comments from media executives who believe journalism schools and media programs in Lebanon are turning out functional illiterates.
It's a familiar refrain.
Editors, publishers, producers, web hotshots and countless others regularly complain that graduates come with inadequate job skills and are ill-prepared to meet the challenges facing today's journalists.
Depending on the institution in question and resources available, would-be journalists often fall short of market needs because their universities denigrate the profession and don't place enough emphasis on what students should learn, rather than what their professors know (or knew from way back when) and impart, based on antiquated curricula.
The same applies to working journalists who need, but lack, regular training to ensure their knowledge and skills are up to snuff.
Unfortunately, critical thinking is not automatically factored into our school and university curricula because many of our teachers refuse to evolve, thereby rendering a great disservice to our charges.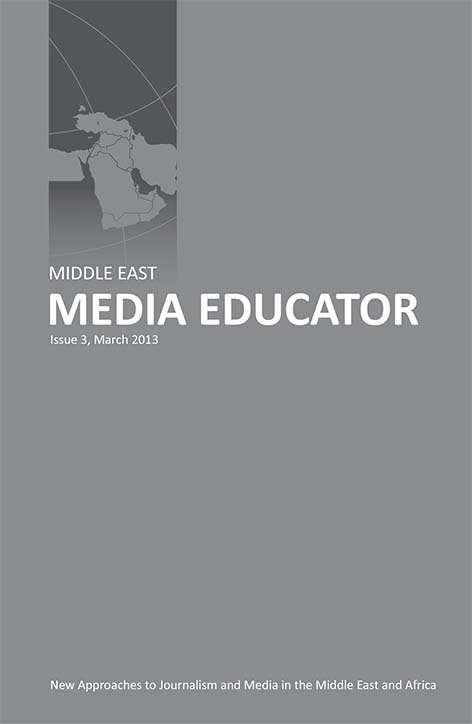 Middle East Media Educator cover (courtesy of MEME)
A study conducted by the Economist Intelligence Unit (EIU), includes a new Global Index of Cognitive Skills and Educational Attainment, that draws on existing data from the international OECD-PISA, TIMMS and PIRLS assessments, as well as information on literacy and school and university graduation rates.
I wasn't surprised to find Finland and South Korea topping the list of high-performers with Hong Kong, Japan and Singapore tagging close behind.
Tragically, no Arab countries figured in the equation.
It's going to be a long haul before more institutions are fully on board.
There is a "disconnect" between what is taught and what the market needs. Skills to function in a fast-paced, technologically transformed world amid a cacophony of languages and cultures are lacking.
It's rare to see Arab professors visiting news organizations to learn what they really need and then to fashion programs and curricula accordingly, while maintaining high professional academic standards.
Somehow the mix of academics with the right background and experience in media, not to mention integrated digital multimedia, seems a luxury at best.
In post-civil war Lebanon, for example, courses need a major overhaul.
Its public university's faculty members are woefully underpaid. Classrooms and labs are poorly equipped and newsrooms are wishful thinking.
The introduction of online journalism courses has also been rather slow - almost an afterthought - and few faculty members appreciate the importance or impact of social media and how they can be integrated into the news gathering process.
It's no wonder, since so many journalism faculty members are not regular bloggers and find engagement with their students through social media "something for kids to do."
In October 2008, Hugh McGuire wrote a brilliant piece entitled, "Why Academics Should Blog." It is just as valid today as it was then.
Private universities are not faring that much better in terms of learning outcomes and employers continue to complain of sub-standard graduates whose command of Arabic is flimsy (even at institutions where it is the language of instruction), and, whose knowledge of their supposed mother tongue is almost non-existent where English or French is the language in which courses are taught.
I served on a committee of experts advising UNESCO on journalism education and have been promoting our findings across the Middle East/North Africa region with the idea that they can be adapted, based on the context in question.
We produced a book called "Model Curricula for Journalism Education" for use in institutions worldwide. It is available for download as a PDF file in nine languages.
I hope we can update it to better meet the needs of journalism schools worldwide while fully appreciating the daunting task at hand.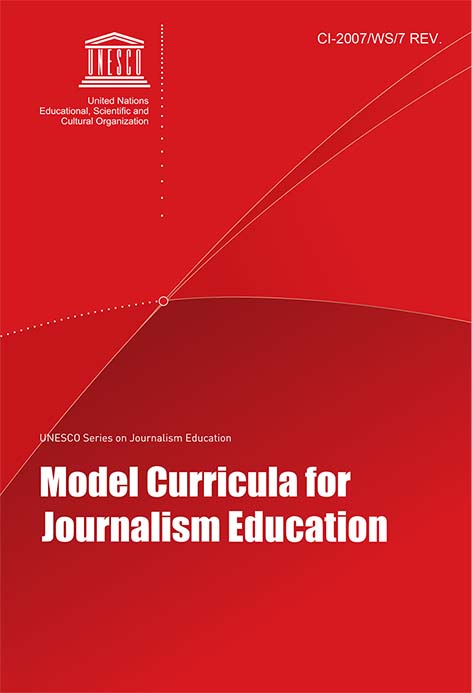 Model Curricula for Journalism Education (courtesy of UNESCO)
One area not given adequate attention is the learning of languages, as well as sensitivity to cultures and ethnic diversity. Journalists must be able to ask questions and understand answers in a second language.
It's imperative journalists be fluent in two or more languages and it is a disservice to students who will have to work in a globalized, multilingual environment not to be immersed in language courses.
Unfortunately, command of languages is not accorded the same importance as acquiring technical skills and the errors journalists make based on their ignorance of languages are unforgivable.
Since much of my time is spent training, I try to help reporters, editors and managers from the Arab Gulf to North Africa (and beyond) in print, broadcast and online media improve their operational skills.
It's no easy task since the Arab world is not monolithic and there are cultural, regional and linguistic differences even in the common classical Arabic language.
So I familiarize journalists with the latest developments in their respective specialty areas and conduct workshops and seminars that provide journalists with the tools they need in their daily work to upgrade and update their knowledge.
I would venture to suggest that inadequate preparation of journalists is not limited to Lebanon but cuts across the board in most of the Middle East and North African countries I've visited, or whose media professionals I've trained.
Which brings me full circle to the issue of journalism curricula and training programs that need major revisiting and faculty members and trainers who should also undergo major recycling, updating and upgrading of their own skills.
It's unrealistic to expect students and trainees to benefit from teachers and trainers who have not worked in newsrooms, who have not acquired years of field experience, and who have not evolved with the times.
This is a never-ending and exhausting process. But if journalism schools and programs are turning out these functional illiterates, a lot of the blame rests on the institutions' and teachers' shoulders.