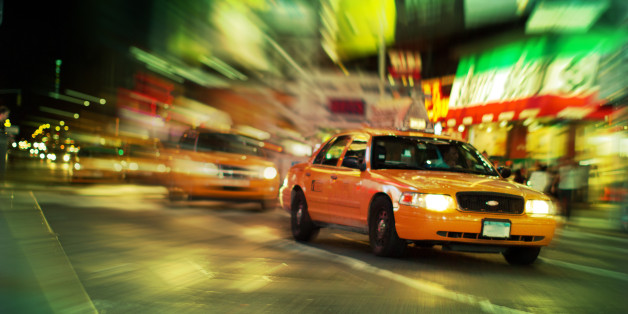 One of the biggest allures for anyone who loves to travel is the variety of new sights, smells, and sounds experienced while traveling. There is little I love more than eating new food, seeing new things, and hearing new sounds.
Sound is something most of us take for granted. On a daily basis, most of us spend zero time thinking about sound, yet one in five adults has some type of hearing loss. That likely includes someone you know or love.
I'm happy that recently in the news, people like Derrick Coleman, a Super Bowl champion and someone who suffers from hearing loss, are changing the dialogue. His story is compelling from a daily experience and a sport hero perspective. But what about the challenges faced daily by those with hearing loss trying to have the same sight, smell, and sound experiences in travel that I so much enjoy?
For many who love travel, a big part of that love is typically traveling in big cities, especially the most beautiful city of them all, New York. So specifically, what it's like for someone with hearing loss to experience NYC?
If you've been there, you know it's loud. In fact, it might be one of the most challenging listening environments I've ever visited. There are so many sounds that all mix into cacophony. I find it all mesmerizing.
However, it can be incredibly hard to hear the sound of your own voice in certain spots, so imagine what it must be like for someone with a hearing loss. Fortunately, there are some forward-thinking places in NYC that are incorporating technology like Hearing Loops to make visiting more enjoyable.
Here are just a few of the great places to visit in NYC if you have a hearing loss or travel with someone who does:
Say hello to art
Everyone should visit the Museum of Modern Art, also known as MoMA. It boasts one of the coolest collections of modern art in the entire world. MoMA offers all sorts of technology for people who have hearing loss:
• All of MoMA's theaters, lobby desks, ticketing desks, audio guide desks, and one of their education classrooms have Hearing Loop installed.
• Guided tours are given bimonthly for deaf adults.
• They have assistive listening devices, with headsets and neck loops available.
They also have a fantastic café. I highly recommend the cheese plate.
The theater
People with hearing loss typically isolate themselves and stop doing things they love, including attending the theater, because they can't enjoy the experience. I love a good musical and think it's a shame that anyone should miss out on that opportunity, which is why I've recommended that people with hearing loss should visit the Gershwin Theatre to see Wicked.
During a recent renovation of the theater, the Nederlander Organization installed a Hearing Loop. There also are other assistive listening devices for guests who don't have t-coils in their hearing aids. In fact, the Nederlander Organization is a leader in Hearing Loop installations on Broadway.
Get on a boat
If history is your thing, take a trip to the harbor and visit the Intrepid Sea, Air & Space Museum. This museum is housed on a national historic landmark, the Intrepid aircraft carrier, which was launched in 1943. As you walk around, you can experience interactive exhibits, view historic video footage, and examine some original artifacts. And the Intrepid is "looped." Not only does the staff provide tours in ASL, but they also have a hearing loop and assistive listening devices upon request.
These are just a few options to explore in the city that never sleeps. When you travel, many options for assistive listening devices are available for use in all kinds of public places. Make sure you ask for them, and support getting them available at more locations. You'll be glad you did, and you'll also help make the world a little friendlier for everyone who travels.