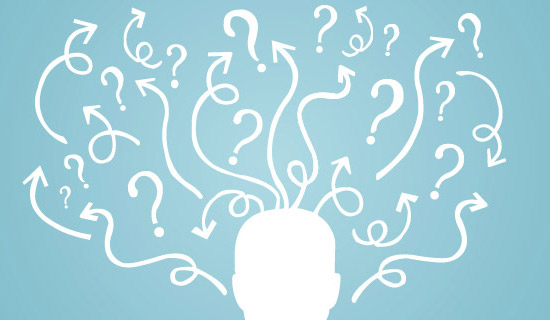 No one chooses cancer. It comes out of left field and forcefully throws you into battle, whether you're "prepared" or not. It comes at a hyper-fast speed and leaves you stuck in a world of life choices. You quickly realize that the consequences of these choices are going to define your new life, and the quality of it, from that moment forward.
For many of us, it's the first time that we have to make a choice that will not only affect how we will live but, possibly, if we will live. For others, it's a matter of thinking about things that had never crossed our pre-cancer minds, such as deciding if the quality or the length of life is more important. The choices aren't easy to make, but they must be made with conviction because they don't only affect us, but also those who we share our lives with.
As the owner of my own company and a dot com pioneer, I thought I had dealt with my fair share of major choices already. However, as soon as I was diagnosed, I realized that the magnitude of choices that come with a cancer diagnosis is incomparable to any other. My first thought was that I needed time to think, but I quickly learned that with the urgency I was receiving from my doctors, time wasn't one of the options I was given. I had two doctors telling me different things -- lumpectomy or mastectomy, chemo before or chemo after. They may sound like small differences, but each has its own set of challenges which I needed to take into account.
After weighing my options, I chose to go with a lumpectomy. Chemo was the only post-surgery option that I was given, but it made me very uneasy (as I'm sure many of you understand). In a hyper-connected world, my gut told me this couldn't possibly be the only choice. I wanted to explore what others were doing -- I was convinced that there was something else out there for me.
So, I gave myself a window of time where I could address additional choices that would position me as an active participant in my battle, not solely a patient. During this time, I began searching high and low for any information I could get my hands on, all while keeping one eye on the clock and a healthy respect for what my doctors had offered. I had decided that even though I didn't choose cancer, I could choose the battle plan and the way I took care of my body from that day forward.
During a visit to the acupuncturist, I was introduced to a patient who had survived a very similar diagnosis as me. She told me about the treatment that she went through, recommended that I research it and referred me to her doctor. Learning about this treatment gave me hope. It was a new option to administer chemo -- a choice that wasn't provided to me by traditional sources, but a choice that I finally felt confident about. At that moment I realized that this choice gave me some form of control over a disease that gives so little. I felt empowered.
Now that I am five years cancer free, I have figured out what key steps helped me deal with all my choices, and they just may be able to help you, too.
Trust your gut: You know your body better than anyone else. Don't be afraid to challenge your doctors to a degree and seek out alternatives. They are traversing this landscape as the generals but you are the foot soldier who will battle this head on.
Ask for options but watch the clock: This may require going for a second, third and even fourth opinion but that's how you'll figure out what your choices are. In addition, ask about integrative treatments. It can open up a whole new world. But don't forget to do your research and see what's best for you in a time-frame that gets your plan in action as soon as possible.
Be selfish: When your health is at stake, your primary responsibility is to put yourself first. This may be the most difficult decision you've ever had to make, so make sure it's yours.
Be altruistic and share your experience: If I hadn't met a woman who shared her story with me, I wouldn't be where I am today. As much as we want to put cancer behind us, let's not forget everything we went through and the value our experiences have. Sites like IHadCancer.com allow you to do so, easily.
When you're battling cancer, you have the opportunity to put your life into your own hands. In the grand scheme of things, we are lucky to be faced with so many choices. In my case, I chose to take the path less traveled, and to quote Robert Frost, "that has made all the difference."