Somewhere, there's a little black book that contains everything you need to know to create a successful business: In the 21st century, that book says green headquarters. Global financial crisis or not, more and more big-name companies--from banking to fashion, to computers--are adding a sustainable headquarters to their resumes.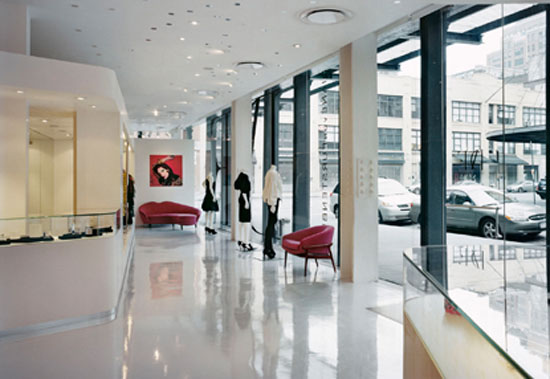 Image courtesy of Work Architecture Company
1. Diane von Furstenberg
Patterned wrap dresses slip nicely into the 35,000-square-foot six-story New York headquarters serving Diane von Furstenberg and her crew. Designed by Work Architecture Company, this slick space comes with geothermal heating and cooling and a green roof. On the exterior, energy-efficient LEDs impart an evening dress-glow.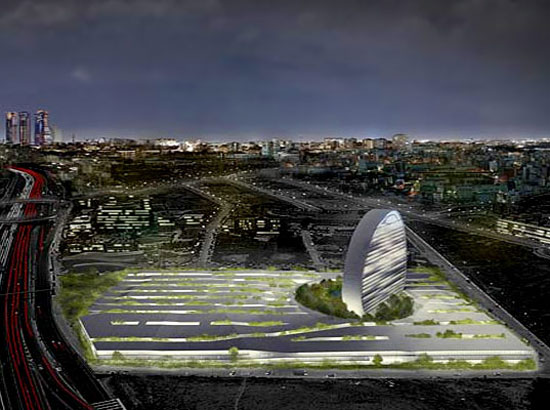 Image courtesy of inhabitat.com
2. Swiss banking Group BBVA
Ok, so the renderings kind of look like a dime stuck in a wafer cookie, but Herzog and de Meuron know their stuff (and have until 2013 to figure it out). Located outside Madrid, where it is so dry it is practically a desert, this headquarters for Spanish banking group BBVA will boast lush green gardens, precise energy-saving shading, its own microclimate, Photovoltaic panels, and greywater recycling.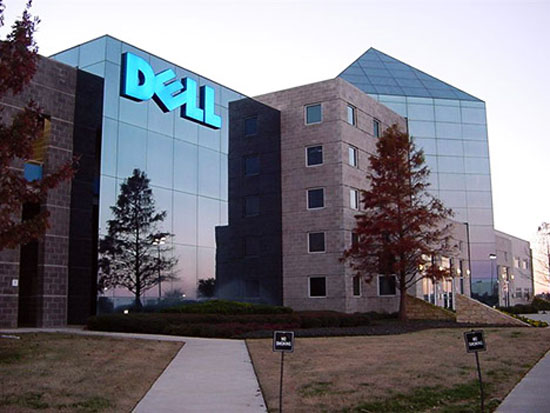 3. Dell's Global Headquarters
Even the tech industry is jumping on board this green headquarters craze: Dell decided to go full-on carbon neutral at its home base. That means the computer giant purchases green power, verified emission reductions, and renewable energy certificates. Plus, the company reports CO2 emissions data and has joined the Carbon Disclosure Project's Supply Chain Leadership Coalition. If things go as planned, Dell will also be at 99 percent internal recycling in 2012 (they are currently at 95 percent, which isn't too shabby).
More on Green Headquarters on TreeHugger
Discovery Headquarters Get LEED
Adobe Photoshops its Headquarters Green
USG Registers New HQ For LEED Gold - For Commercial Interiors
San Francisco Public Utilities Commission Headquarters Building
Dell Reaches Carbon Neutrality Goals, 5 Months Ahead of Schedule
More From Mairi Beautyman on Huffington Post
The Top Five Most Popular New Year's Resolutions And How Being Green Can Help You Keep Them
Five Comics Giving (Anti) Environmental Messages
Six Ways to Cut down on Waste During the Holidays (and Avoid the Ugly Sweater)
Obama, Bring on the Green White House
Five Ways to Green Your Yoga Workout
More Loving for American Expats, Plus Six Green Reasons to Vote Barack Obama
Four Ways for a Stylish and Tasty Green Dinner Party
From the Olympics to Sears, Wearing Recycled Bottles Goes Mainstream
Clothing Made from Milk and Bottles Made of Paper? The Eco Design Revolution
Terrorists or Heroes? Sea Shepherd Fights for Marine Life
Does Terrorism Make us Travel Greener?