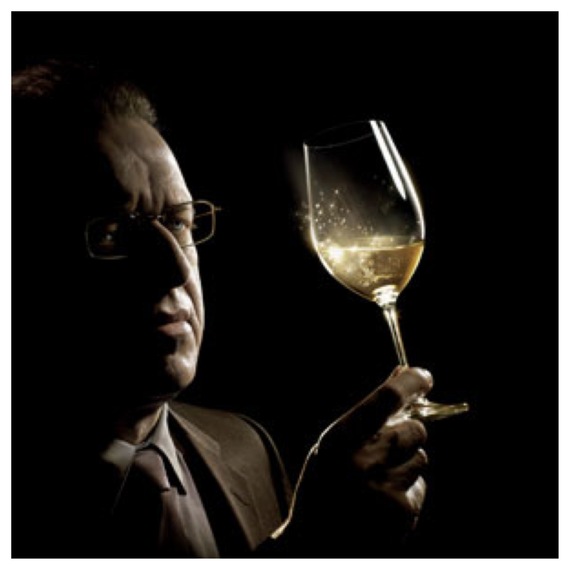 Artist of the Year , Richard Geoffroy.
I know you are all asking yourselves, "Who the hell is artist Richard Geoffroy?" Please, allow me to explain...
As a person that spends perhaps 250 days of the year visiting artist studios, galleries and openings, it would suffice to say, I've met a hell of a lot of artists this year. I've interviewed uber famous artists, as well as visited young creators making art in communal spaces or abandoned warehouses. But over the past 365 days, I've met only one person that has truly changed the way I appreciate art as well as an artist's process. And more importantly, Mr. Richard Geoffroy, the Chef-de-Cave of the venerable Dom Perignon, has single handedly changed the way I now define the word artist.
A few months ago, I went to visit Mr. Geoffroy's artist studio, posing as a monastery and vineyard, in Champagne, France. Initially, I made the trip to learn more about his recent super cool collaboration with the popular artist Jeff Koons, and what on earth could be inside of a glorified and rarified $20,000 wine holder. Much to my surprise, what I discovered was no simple wine maker or mere mortal. Instead, I discovered a maestro, a philosopher, a spiritual guru, and yes -- a true artist.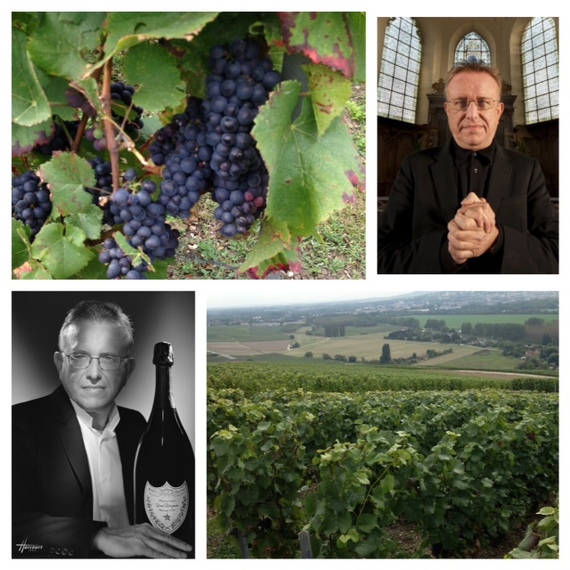 Richard Geoffroy, Chef-de-Cave of Dom Perignon.
Mr. Richard Geoffroy is 63 years young, and has spent 23 of those years creating, curating and defining the art of wine making at Dom Perignon. When I asked Mr. Geoffroy how it felt attempting to make the perfect champagne, he quickly and gently corrected me by saying, "I'm not interested in making the perfect champagne -- I'm only interested in producing the best champagne." Wow, wow, wow -- My brain almost exploded from this one profound sentence. There was no Kanye-esque arrogance or ego attached to this statement, simply the verbalization of an artist's earnest efforts in creating a masterpiece.
When Mr. Geoffroy describes the wine or champagne making process, it's the equivalent of listening to a painter explain how he or she mixes pigments to create the perfect shade of midnight black. His hand gestures when describing technical aspects of his artistry are like those of a great maestro conducting the world's most brilliant symphony. However, Richard is at his most inspiring when he reaches almost a meditative state as he begins to talk about the glorious land on which the finest grapes in the world are grown -- grapes that eventually become Vintage Dom Perignon.
With nothing to prove, as he is the guardian of the Holy Grail, it is Mr. Geoffroy's ability to still take bold and daring risks that make him a giant amongst men. He seems unafraid to fail or to push the limits of traditional champagne. When Mr. Geoffroy began to describe the whimsical or even tactical layers included in each bottle of Dom Perignon, as a lover of the artist process, I completely understood this was no ordinary being and why the product his brand produces is considered to be the absolute best. I also finally understood that the fruit of his labor (pun fully intended) is in every single bottle or for the lucky few, safely tucked inside the limited edition Jeff Koons' Balloon Venus.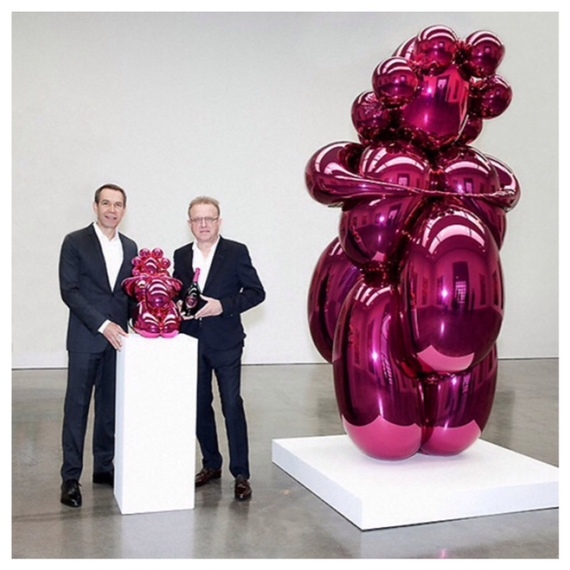 Artists: Jeff Koons and Richard Geoffroy.
Therefore, my advice would be the next time you have the pleasure and/or privilege of enjoying a bottle, glass or sip of Dom Perignon, you savor, prolong and enjoy it -- as if you were French, kissing the Mona Lisa. Or better yet, Leonardo da Vinci. Just know this, every exquisite and divine drop of it was created by the artist Richard Geoffroy.
All photos courtesy of @domperignon