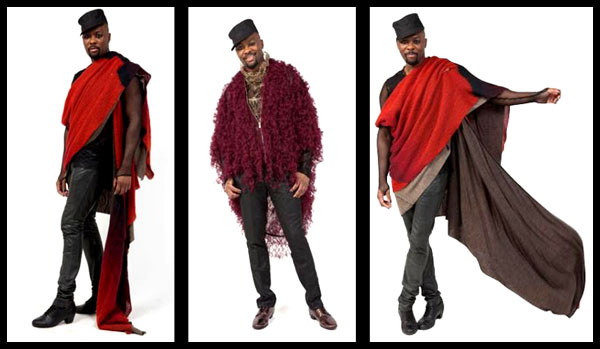 As men, if we are lucky and interested, our style evolution acts as a barometer of what we've accomplished and where we desire to go. When I look back on my personal style journey it has not only been a barometer, but it has also outlined my setbacks and defeats as well as triumphs and conquests.
As a fashion designer and creative being I have been involved in the apparel/fashion industry my entire adult life. But believe it or not, fashion actually has very little to do with my own personal style. In my opinion fashion is something that happens in the moment where as style has much more to do with our past experiences, our present endeavors as well as future aspirations. There are days when I wake up and look into the mirror and ponder, "What (character) will I be today?" I never ask myself "Who will I be?", as this part of my journey was sorted a very long time ago. Most days the answer results in some variation or evolution of the character played on the stage of life the day before, which according to the script reads: Malcolm the Urban Conqueror enters stage right. It is through this chosen character that I attempt to convey a certain sense of freedom, an unwillingness to conform, and the desire to be the master of my own ship and style.
I'm not exactly sure that most men go through such a rigorous regimen when it comes to mastering their own style. But for me when getting prepared to face the world, I am as meticulous and curated as Richard Gere's character in American Gigolo. Far from a fashion victim, I choose to adorn myself with items that are usually self-made or designer samples from the ateliers of colleagues and friends. I only choose to invest my hard earned cash in signature or statement pieces with the rest of my wardrobe made up of thrift store and second hand finds. As a firm believer in waste not, want not -- I chose to leave the endeavor of conspicuous consumption to those who have yet to figure out their purpose, passion or destiny. There aren't many things we get to choose in life -- but our personal style is a choice we consciously make every single day.
When it comes to grooming, my regimen revolves around all things natural. I really try my best to avoid using any harsh chemicals or fragrances on my skin, especially after shaving. In the case of most African-American men, skin irritation and razor bumps become the norm if we are not careful with the products we chose. I always read the labels of all products to avoid harmful ingredients and on some occasions even head to the kitchen where I mix my own skin care concoctions of sugars, oils and sea-salts. One of these days, I am going to get the courage to call up the good folks at Carol's Daughter and ask them what's taking them so long to launch Carol's Sons.

At the end of the day, my personal style is definitely a reflection of my evolution. My personal style is my calling card, my notice of appearance and proof of participation. By mastering my style, I believe that I have also conquered my destiny -- and if not, at least I've tried my very best to look and feel good along the way.
photos courtesy of www.mistergolightly.com