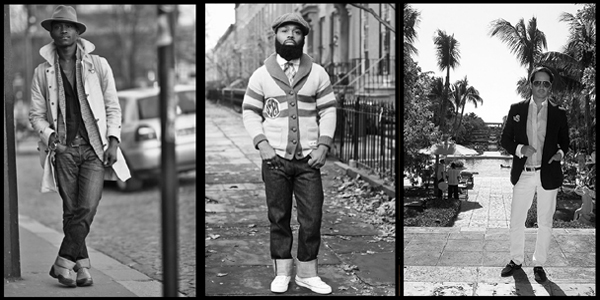 Ludget Delcy, Ouigi Theodore, James Andrew
Today the internet is crammed with blogs and websites catering to men's style, swagger and taste. For me, there are three gentlemen in particular that have not only mastered their style, but have also successfully inspired men everywhere to add a bit of flair to their humdrum wardrobe and daily life.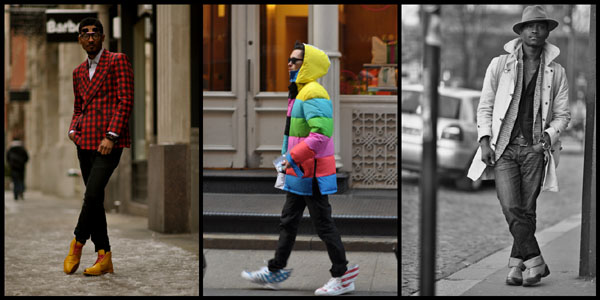 WWW.DAPPERLOU.COM / LUDGET DELCY
DapperLou.com was created by Ludget Delcy to showcase the work and style of innovative men by publishing daily editorials and street styles. According to the young Mr. Delcy, his blog is a platform for endless creativity that aims to inspire those interested in menswear and features works from fashion industry newcomers and legends alike.
Ludget began photographing men with admirable style to demonstrate exciting and refreshing spins to menswear. His lens has captured notable names such as Jason Wu, Terry Richardson, Nickelson Wooster, Guerre of Swagger360, and Scott Schuman of the Sartorialist -- whom he credits as inspiration.
Ludget Delcy is also known for his personal style which he describes as a juxtaposition of traditional and modern menswear. His style has caught the eye of publications from Vogue Italia to GQ.
DapperLou.com is truly an online destination for young men everywhere wishing to add a bit more style and elegance to their everyday swagger.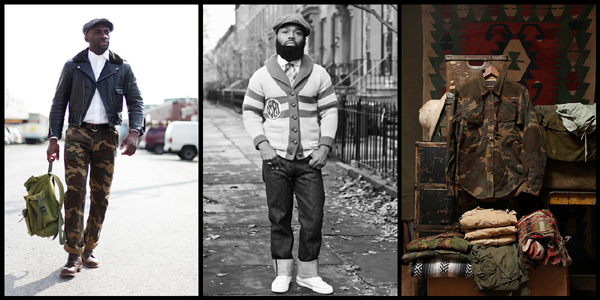 WWW.THEBKCIRCUS.COM / OUGI THEODORE
For one stop inspiration and shopping, one of my absolute favorite websites/blog is The Brooklyn Circus/BKC. Founded by graphic designer Ouigi Theodore and developed by an arsenal of visionaries fueled by a common purpose, this bustling junction of style and character is always an experience.
The Brooklyn Circus story begins in 2006 in a quaint neighborhood of Brooklyn, New York with the aim to strengthen consumers' appreciation for classic aesthetics and antique motifs whilst upholding the pillars of modern design within a hundred year plan. With time-tested values of classic American craftsmanship, a love for urban tradition, vintage sensibilities, and an endless search for the timeless silhouette.
BKC has produced garments that bring the past forward into the future while extending an ethos of education, empowerment and authenticity. Beyond embracing techniques of timeless craftsmanship and sophisticated simplicity, The BKC fosters creative relationships providing a social sanctuary for open-minded forward-thinkers. Every cuff of trouser, roll of the sleeves, and peaking pocket square is connected to a greater story, as they've succeeded at tailoring not only cloth and fabric, but lifestyles. The BKc's inspirational clout has solidified its cult following which has grown exponentially and globally.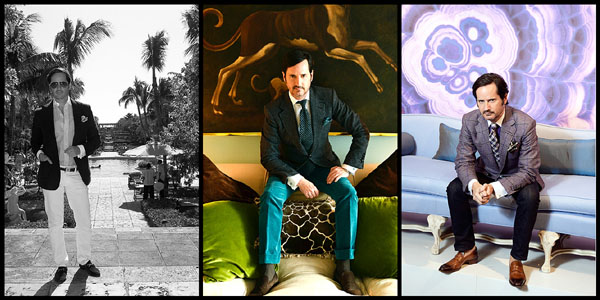 WWW.WHATISJAMESWEARING.COM / JAMES ANDREW
International jet-setter and interior designer, James Andrew is not only the creator and contributor of WhatIsJamesWearing.com, he is also the sole muse and model for his daily contributions.
Mr. Andrew says that he has always been fascinated by style, fashion, interiors, architecture, art, and how people lived. As a child he could not wait to devour the latest GQ, his mother's abandoned issues of Vogue, books and iconic films. James dreamt of a very different way of life -- where people traveled the world, wore amazing clothes, lived in beautiful homes and had fabulous parties. It's not surprising that he became an interior designer. Perhaps it was the passion with which he focused his attention that brought all of these things to him -- The Law of Attraction.
James makes it a point every day to put together complete looks that are both fashionable, and classic. James loves a mixture of old school and fashion, trying to keep a vibe that is young, sexy, and fresh as well as appropriate for where and what he is doing at any time. According to James, "I usually lean toward being a bit more dressed up -- elegant, without being overly formal. I also like to challenge staid ideas regarding menswear, pushing the boundaries a bit beyond what is traditionally considered -- masculine."

photos courtesy of
@DapperLou.com
photos courtesy of
@The Brooklyn Circus/BKC
photos courtesy of
@WhatIsJamesWearing.com