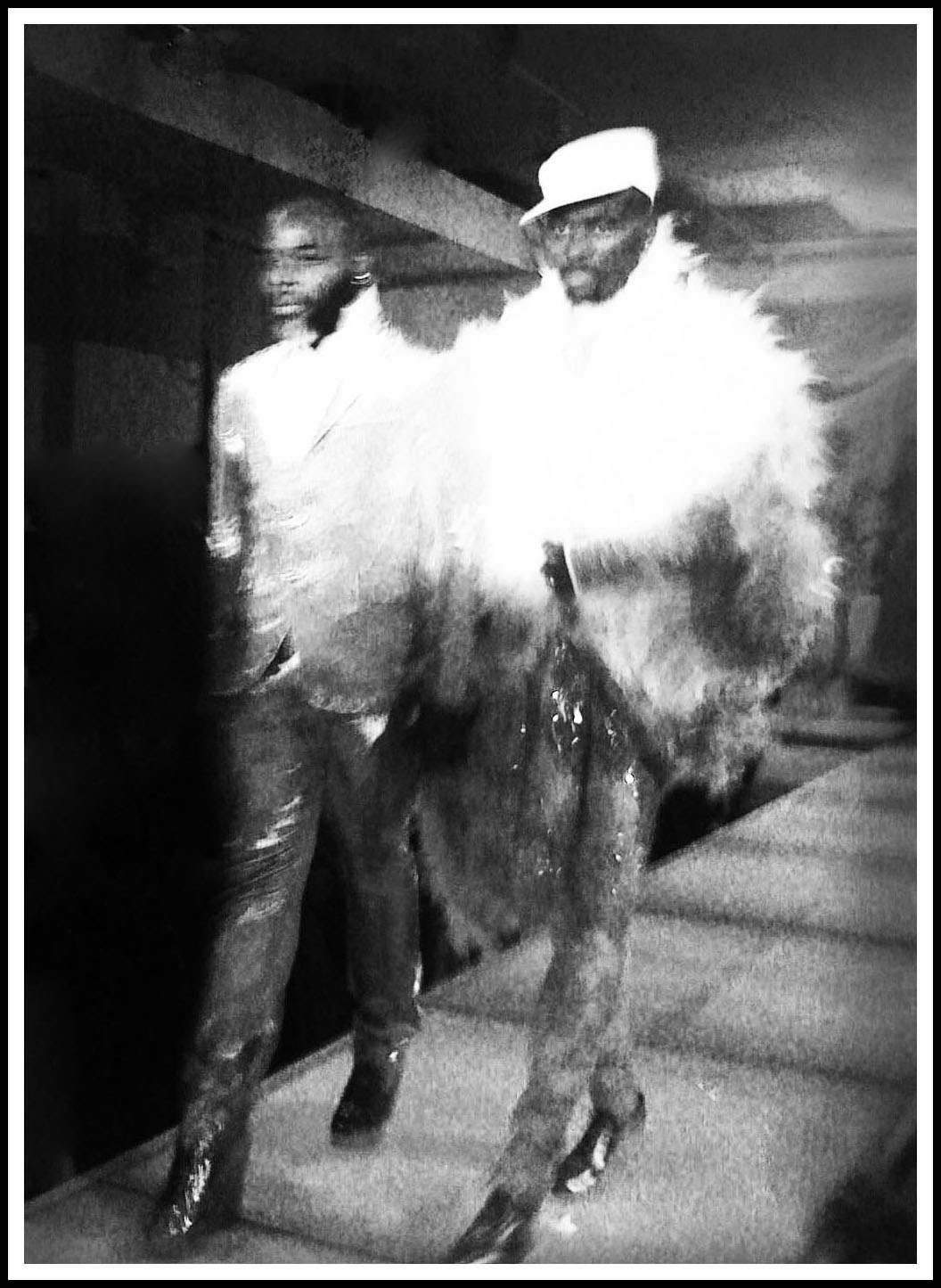 My Big Fat Fabulous Gay Wedding
(K. Tyson Perez and Malcolm Harris)
So last we chatted about my big fat fabulous gay wedding, I had just announced to my mother dearest that not only was I getting married to another man -- I would also be doing it on national television.
Normally in these situations, I would have eased Mother Dearest into the shock, but time was ticking and the producers of the new Bravo Network show, Chef Roble and Co., needed an answer immediately. My better half, K. Tyson Perez, was sold from the onset, but I had my reservations. There is just something about putting yet another flamboyant gay couple on air for ratings, and lets be honest, for a bit of comic relief, that just doesn't sit well with me. While Tyson and I have a truly blessed and sometimes, glamorous and fabulous life, I wasn't sure the folks at Bravo would be able to capture all the hard work and sacrifice it takes to live it. Not to mention, like most couples that have been together for 10 years, we have had our ups and downs as well as disappointments and triumphs.
Unlike most gay couples seen on television, where one may be an artist and the other a savvy businessman keeping the other on track, we don't fit into that cliché gay-paradigm at all. We are both artists and creative beings which, as one can imagine, can lead to extremely strong and passionate disagreements. But we learned a long time ago, no matter what, we would disagree with respect and value for the other's opinion. So deciding to get married on a national television show really took deep thought and consideration.
Then one afternoon as I sat watching the evening news, I saw yet another one of those sad stories about a young gay kid being bullied and taunted. As I watched this story, it hit me like a ton of bricks. Not only should I being jumping up and down to say yes to this opportunity, it was my obligation as a proud gay man to make sure the world witnessed this joyous occasion. The world and, most importantly -- our families.
While Tyson's family were front and center for the festivities, my family was miles and miles away coming to grips with the fact that the prodigal son was marrying another man. For some strange reason, I didn't really feel too awful about this as this glorious thing that was happening in my life sought of cancelled out any and every bad thing that was simultaneously happening. I have always known that our love is our sanctuary.
Chef Roble & Co. Preview (Rachel Dratch & The Grooms)
For those of you who chose to tune in to Chef Roble and Co. last Sunday on Bravo at 10:00 p.m. Eastern or to catch any of the endless repeats, you will only witness our reception celebration as we decided at the 11th hour to elope. Without telling anyone from the show's production staff or our friends, Tyson and I called his little sister, and asked her to be our witness at City Hall. To document this joyous occasion we enlisted the services of Pulitzer Prize winning photographer, Stephanie Sinclair. Stephanie is best known for her captivating photographs on child brides for National Geographic, a cause that is very near and dear to our hearts. Therefore, in lieu of asking our guests for wedding gifts, etc. we asked that they contribute instead to ending this world wide epidemic of child brides.
So there we were, bright and early, at City Hall in downtown New York City. I never thought I would see the day that I would be sitting in City Hall along with soldiers, immigrants, gentiles and gays all waiting for our number to be called in order to finally say -- I DO... We had picked out the perfect black diamond David Yurman wedding bands and were dressed as if we had been to the club the night before. City Hall was filled with a hosh-posh of starry eyed lovers, but I for some reason had a tinge of sadness. I don't think I had ever felt so alone in the midst of so many people in my entire life. Then I looked over to my left at Tyson and his little sister and realized, I'm not alone at all. And with a bit of luck, good fortune and hard work, I'll never feel alone again.
By the time we made it to the desk to fill out the final paper work, and before being ushered into the "chapel," I thought I would faint when I noticed my new name for the first time printed on a legal and binding document -- Malcolm Harris-Perez. I was now officially a Perez.
Tyson and I had prepared our own vows and read the following from our Androids to the slight and apparent discomfort of our presiding officiator:
What can I say to you that I haven't already said,
What can I give to you that I haven't already given,
Is there anything of me that isn't already yours
My body, my mind, my heart, even my soul,
Everything that is me belonged to you long before this,
And it shall be yours long after this,
I will follow you anywhere and everywhere you lead,
Hand in hand and heart in heart.
After reading our vows, we were officially pronounced -- married -- by the State of New York. When I heard these words, I began to sob like an eight year old. There was even a crack in Tyson's stoic Latin-machismo. As he held the certificate in awe and amazement, he also noticed his little sister had been moved beyond tears and was perhaps happier and prouder than both of us put together. It was the first time that I realized this fight for marriage equality is truly generational.


Endiya Perez, Malcolm Harris-Perez, K. Tyson Perez
At 24 years old, Endiya Perez is from the generation that can not begin to fathom two people in love not being able to marry. She is from a generation that can't comprehend the government getting the right to decide any of this. She is from a generation that will bear witness for marriage equality and change the world.
As we left City Hall and made our way back home via the New York City subway to prepare for our big televised blow-out wedding reception, I couldn't' help but laugh and think to myself, "I don't think this part of our so-called fabulous life would make for entertaining television."
Now that the offers to do a reality television show have literally begun pouring in, our decision-making process has become much more serious and fine tuned. Therefore, unless networks have the courage of BRAVO and are willing to show their viewers a real couple dealing with real issues affecting real people, we suggest they continue running vintage episodes of The Odd Couple (wink-wink) and leave us to getting on with the business of Our Big Fat Fabulous Gay Marriage!!!
Photos courtesy @stephaniesinclair.