Happy Valentine's Day massacre. That was the message of the new Mob Museum in Las Vegas which had its grand opening on February 14th. Officially known as The National Museum of Organized Crime and Law Enforcement, the museum examines the mob's historic influence on Las Vegas and other cities around the world.
Located downtown in a building that housed a former federal courthouse and United States Post Office, the museum is historically significant as the site of the 1950 Kefauver hearings. The hearings, which exposed organized crime in America, held the nation spellbound when broadcast nationwide at the dawn of the television age. And one of the museum's major attractions is the actual courtroom where the hearings occurred.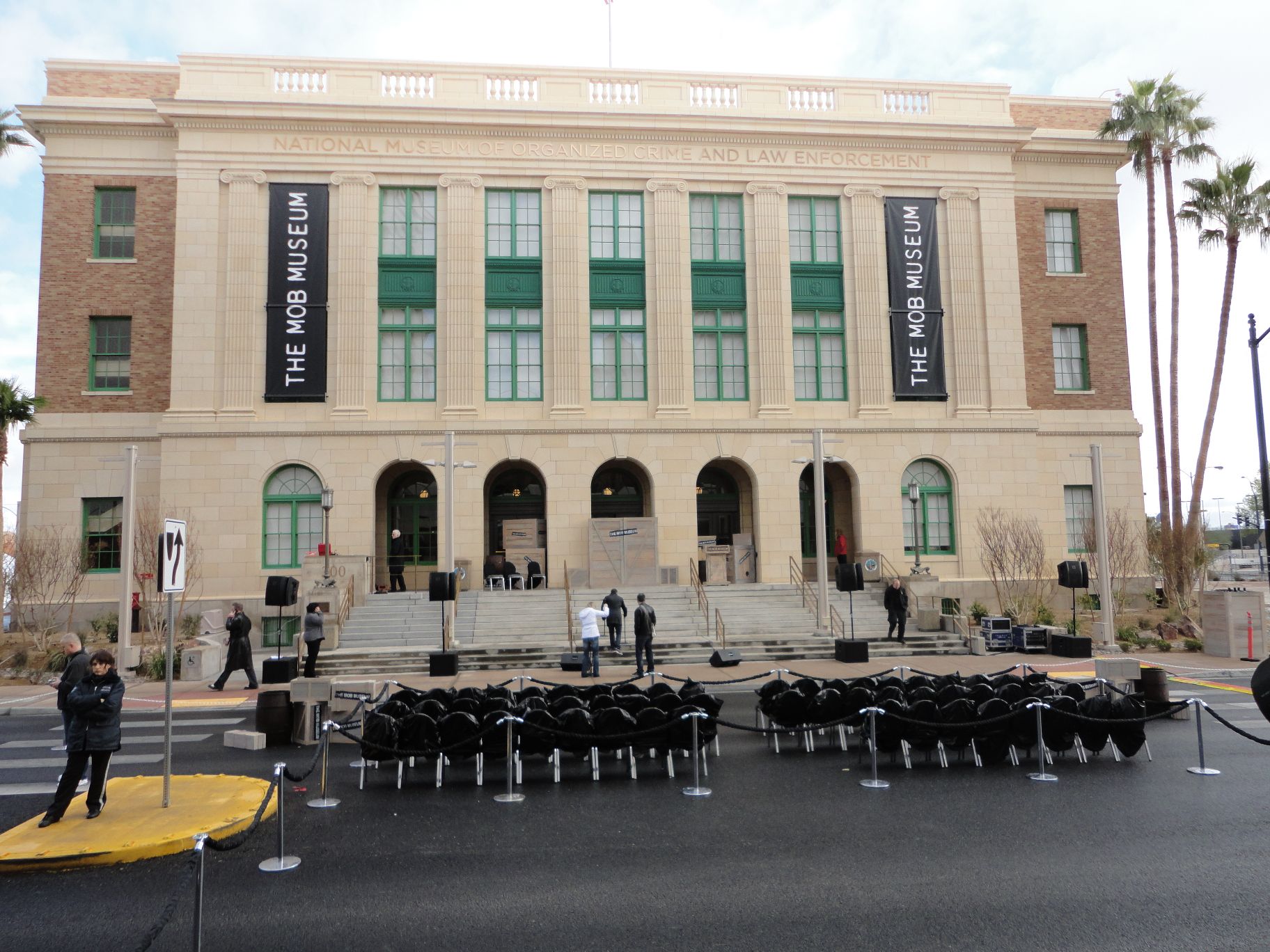 In true Vegas style, the ribbon whacking began with local luminaries arriving in antique cop cars accompanied by show girls dressed as flappers. After some introductions, cast members of Jersey Boys entertained the crowd with a medley of Four Seasons tunes. Then the speeches began. That's when I realized there are worse forms of torture than being forced to wear cement shoes while being pushed off a pier.
The museum will fascinate mob enthusiasts and history buffs alike. It's packed with photos and memorabilia from guys like Al Capone, Lucky Luciano, Meyer Lansky, Sam Giancana, Joe Bonanno, Mickey Cohen and John Gotti. Major artifacts include the barber chair in which Albert Anastasia -- head of Murder Inc. -- was sitting when he was gunned down. Also on exhibit is a piece of the wall from the St. Valentine's Day massacre.
Of course, no museum today would be complete without lots of multimedia and interactive exhibits. And the Mob Museum does not disappoint. "Visitors can shoot a simulated tommy gun, listen to real FBI surveillance tapes on wiretapping equipment and take part in FBI weapons training," notes museum executive director Jonathan Ullman. He says that visitors will even be able to experience a Fire Arms Training Simulator used by law enforcement agencies.
There are also great photo opportunities located throughout the exhibit area. For example, you can take a picture of your friends and relatives standing in a police lineup. And what child won't cherish the memory of a photo of him or herself strapped into an electric chair?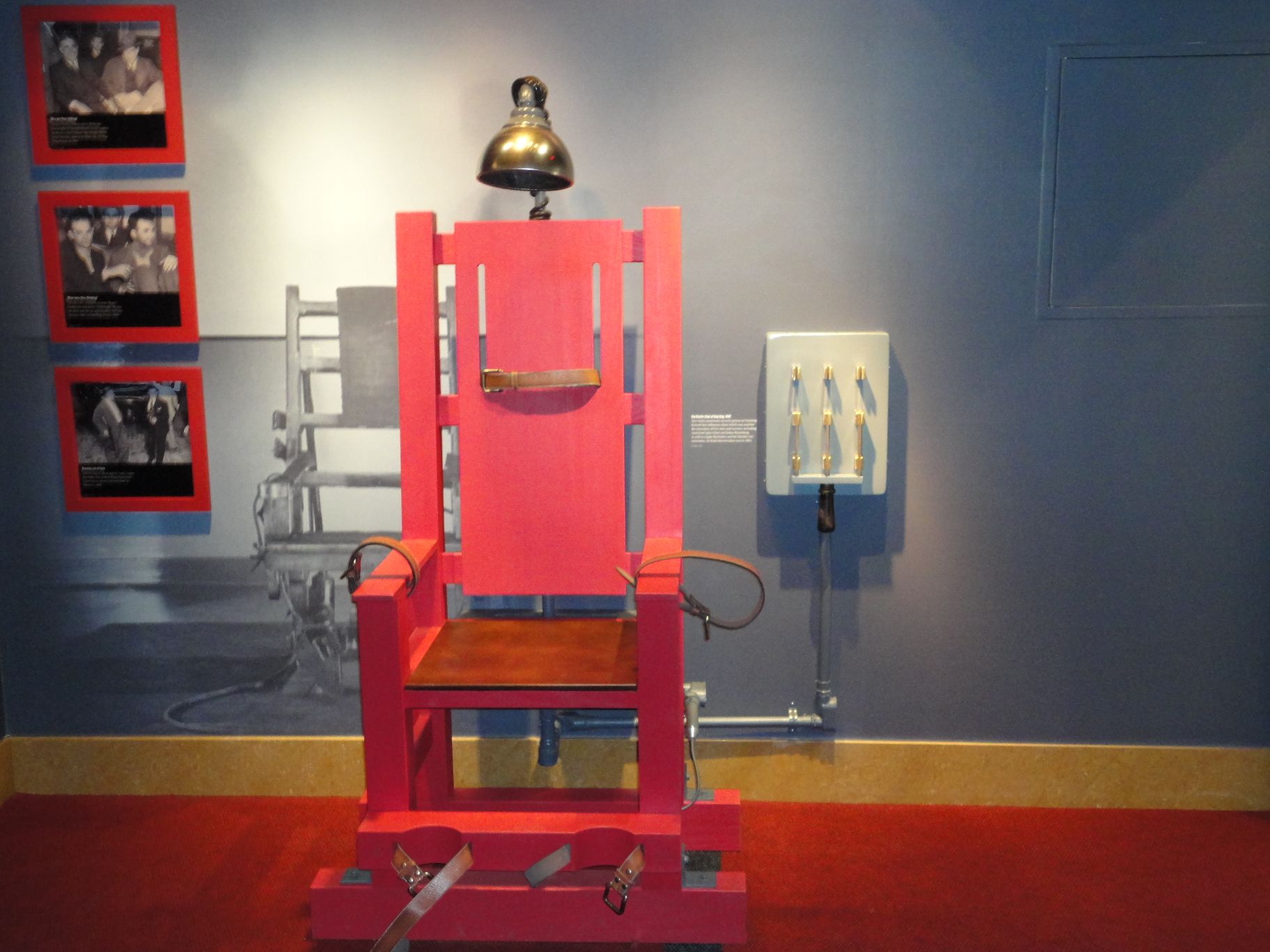 As the author of The Official Book of Mob Humor, I was most impressed by a small display titled "The Slapstick Side of the Law." It detailed the careers of Izzy and Moe, the two most successful federal agents during Prohibition. By disguising themselves as grave diggers, salesmen and even husband and wife, they made nearly 5000 arrests between 1920 and 1925. A 1985 TV movie about their exploits and antics starred Art Carney and Jackie Gleason.
Festivities on opening day also included a large tent erected adjacent to the museum in which vendors of mob-related products sold their wares to an enthusiastic public. The most highly trafficked table held T-shirts, posters and art work by Henry Hill, the mobster immortalized in the movie Goodfellas. Why? Henry was there in person autographing them. Other gangsters in attendance included Frank Cullotta and Tony Montana, both portrayed in the movie Casino.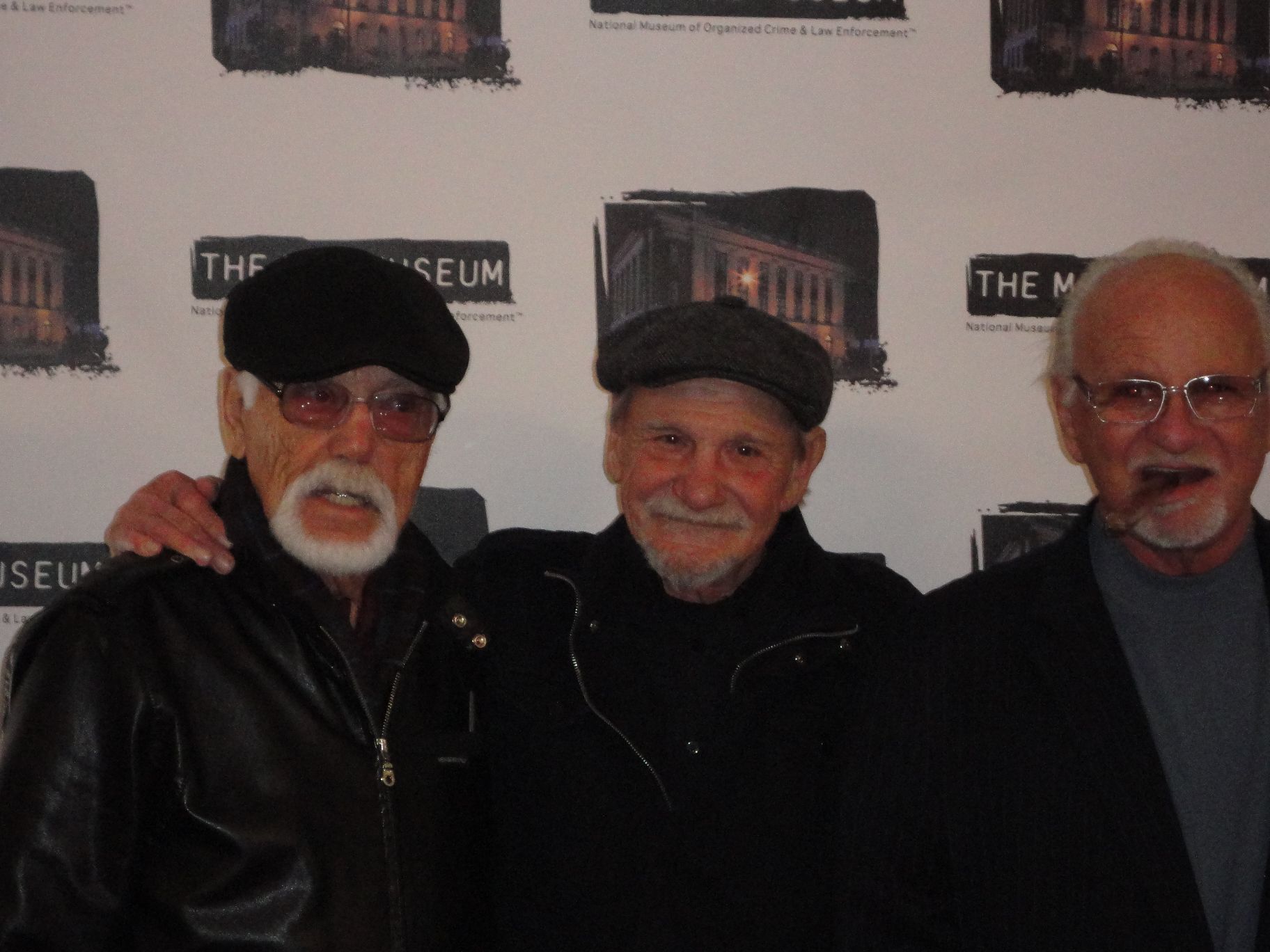 As the museum evolves over the years, I'd recommend adding an exhibit about mob humor. C'mon, when wiseguys aren't cracking heads, they're cracking jokes. It's a big part of mob culture. And here's my other suggestion. The museum's exhibits are spread over floors one, two and three. What, no basement? Hey, it's a mob museum. The basement is where the most important exhibits should be -- if you know what I mean.