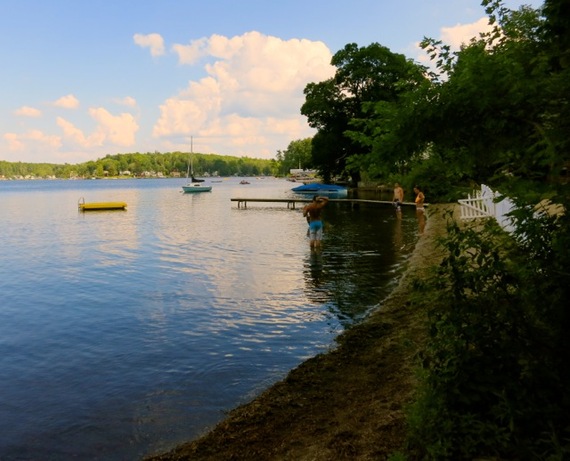 Who knew that Connecticut had a Lake District? Contoured by lush green hills and small bodies of water perfect for paddling, the Northwest area of Connecticut, in and around the Litchfield Hills, is called "The Secret Corner" (as opposed to the Northeast section of CT, which is dubbed the "Quiet Corner"). It's also home to the glitterati who prefer to leave their glitter in Hollywood or New York, eschewing the Hamptons scene for a much more subdued summer break. Meryl Streep, Kevin Bacon, Daniel Day Lewis and Oliver Platt all have homes in these parts. Paul Newman was a frequent visitor - mainly to race his cars at Lime Rock Park. Even the majority owners of Manolo Blahnik have set up shop here (though not the kind of shop you'd imagine). In California or New York, A-List stars are hassled and harried. Not here. So it's no surprise that even stressed-out New York unknowns come up to the unspoiled Northwest section of Connecticut to hide out.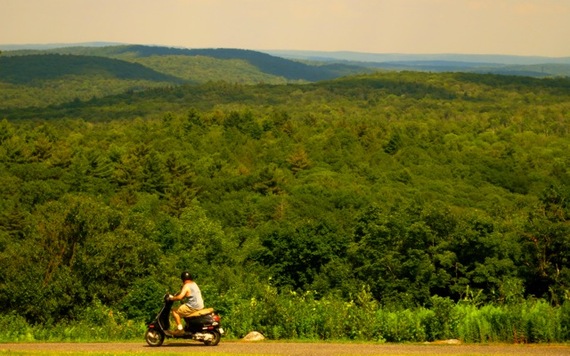 For much more about these destinations and other "Offbeat Escapes in the Northeast USA" consult GetawayMavens.com.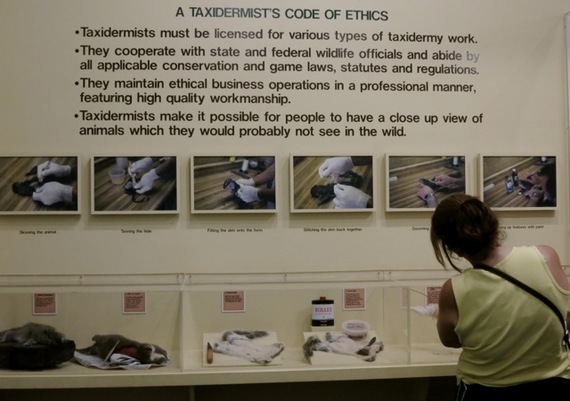 1. White Memorial Foundation, Litchfield. Drive two miles from the center of Litchfield to amble through woods and on boardwalks at the 4,000-acre White Memorial Foundation - founded by "environmental visionaries," the wealthy, never-married brother and sister team, Alain and May White, in 1913. Recognized as pioneers in land conservation, the Whites are credited with bringing back the Mallard and Wood Duck from the brink of extinction. Most intriguing within the engaging museum is a full-wall exhibit on "The Art of Taxidermy," a step-by-step guide to the art of preserving wildlife for all eternity.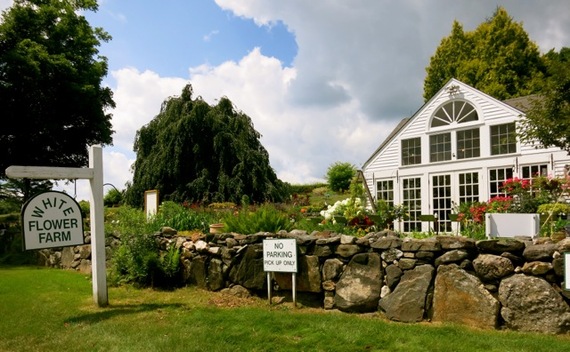 2. White Flower Farm, Litchfield. Yep - it's that White Flower Farm - the one that comes to your mailbox every Spring and Fall in the form of a drool-over catalog. And yes, you can actually visit this spectacular 200-acre nursery and purchase the best of the lot right from the source.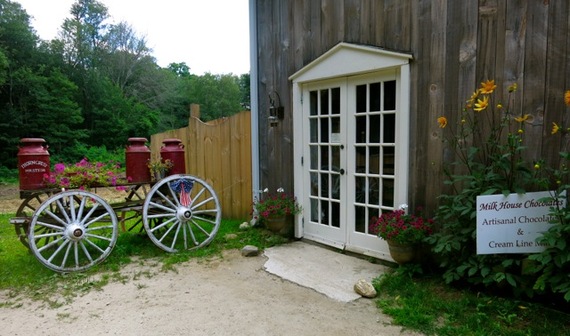 3. Thorncrest Farms Milk House Chocolate, Goshen. Drive a few miles up a dirt road, and you'll discover a farm that derives milk chocolate confections pretty much straight from the udder, which is (sorry), udderly unique. Drop in to check out the bovines and pick up one cool hostess gift from a small shop near the cow barn.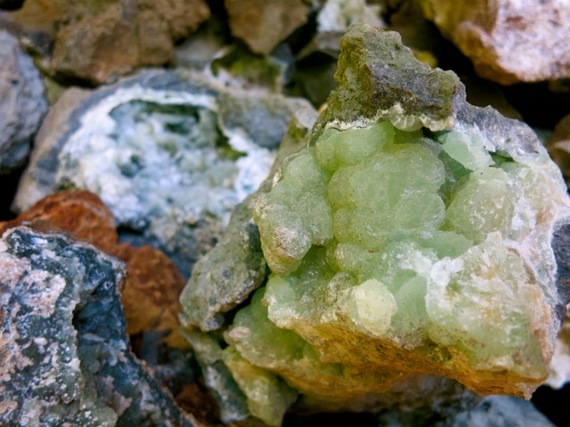 4. Connecticut Museum of Mining and Mineral Science and the Connecticut Antique Machinery Assoc. complex. Of all the attractions in northwestern CT, this 12-building complex on 8 acres, housing fantastic, unique rocks, minerals, industrial machinery, and the whole of Cream Hill School, run solely by "weekend warrior" volunteers who love to tinker with last century's technology, is the least known yet most worthy of attention. Head right to the Mining Museum, presided over by passionate geologist, John Pawloski who talks about rocks the way Neil DeGrasse Tyson discusses the stars. Pawloski considers Connecticut the "cradle of America's mining industry." Iron, Tungsten, Copper, Graphite, Gold, Granite - and even the first new mineral discovered in North America - Columbite, containing rare earth - have all been found and mined here. "The geology of Connecticut is extremely complex, resulting in mineralogy that is as well," Pawloski says. All are on display - and big bonus - you can pick out the rock of your choice from the Mine Dump (for free) as you leave. The Industrial Building houses the steam engines that powered local factories from the 1860's to 1930's, with flywheels up to 14 feet in diameter. Most of those who provide tours, like Civil Engineer Robert Burton, are not only knowledgeable but are infectiously passionate about all aspects of these machines. Incredibly - these antique pieces of history remain in working order.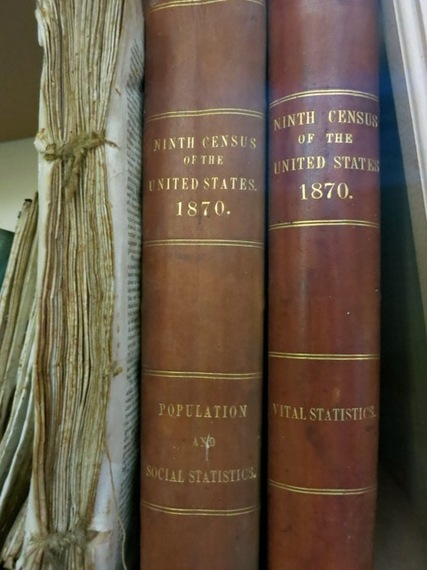 5. Next, explore the 1846 Cream Hill Agricultural School, originally in North Cornwall CT and relocated, complete with furnishings, books and school records, here in 1993. Between 8 and 24 students lived and studied at Cream Hill School each year between 1846-1869, most heading to Yale or Harvard afterwards. The classroom has been reassembled exactly as it was left - and upstairs, you'll find a jumble of books and records - some originals from the early 1800's in former dorm rooms, just waiting to be identified and preserved (a project for UCONN History or Library Science interns, perhaps?).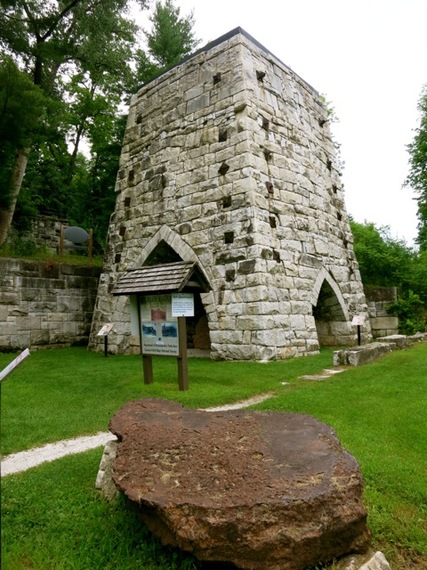 6. Beckley Furnace Industrial Monument, Canaan. Though not usually identified with heavy industry, this section of Connecticut was once so rich in iron ore, it must have virtually glowed from the light of dozens of iron furnace fires. One of the last of these furnaces to operate in the USA (from 1847-1919) is now a State Park with interpretive signs. This particular furnace produced the ingots used to make the wheels of newfangled railroad cars. My favorite off-kilter remnant - a "salamander;" a multi-ton chunk of melted iron formed through leaks in the masonry.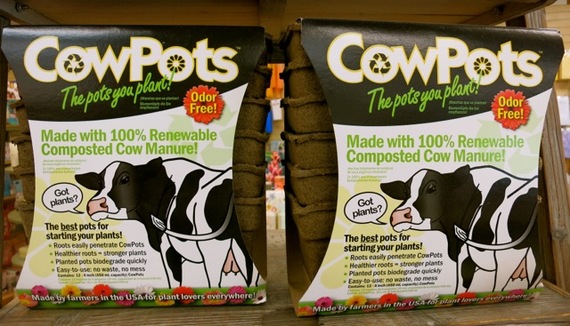 7. Freund's Farm Market, East Canaan. Buy plants, baked good, produce, preserves, cheese and lots of ancillary products at this farm-side market. It may seem quaint, but the adjacent Freund's Farm is the first dairy farm in Connecticut to incorporate a robotic apparatus (cows chipped with transponders) to milk its 300 cows automatically. A multi-generational family farm, Freund's focuses on sustainability and ingenuity - thus creating the top-selling bio-degradable manure-based seed-starter, CowPots ©.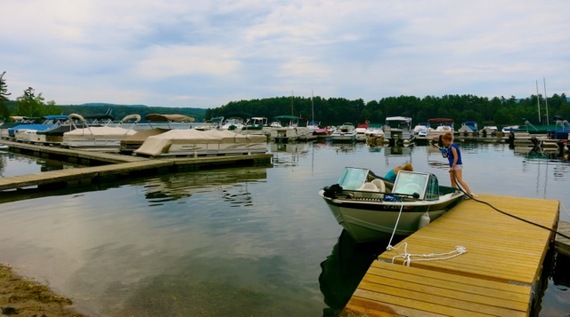 8. O'Hara's Landing Marina, Twin Lakes, Salisbury. This is a small town, small lake marina on one of CT's most northwestern most lakes is particularly dazzling at dawn and dusk. Fish, canoe, kayak or just cruise around the larger of the "Twin Lakes" (562.3 acres), then come back for a quick meal in O'Hara's rustic cafe.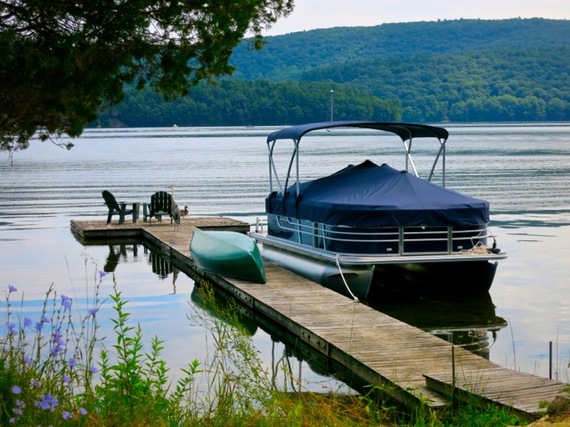 9. Between the Lakes Rd., Salisbury. On your way to downtown Salisbury CT, from O'Hara's, take the self-explanatory Between the Lakes Road - a dirt road that cuts through East and West Twin Lakes. You might see herons standing stately on docks, lily pads in bloom, and other exemplary views.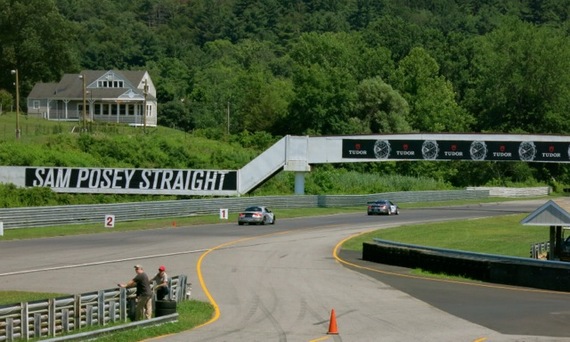 10. Lime Rock Park Racetrack, Lime Rock. Catch a race or special event at what was Paul Newman's "home away from home", Lime Rock Park. He last ran his car on this 1.53-mile course at age 82, a year before he died, and there are still swashbucklers that age taking the wheel of high performance cars here. Various prestige car clubs (e.g. Porsche) rent the track for a few days for "Driver's Ed", and of course Lime Rock hosts important races. But the vibe is friendly, inclusive and welcoming - especially towards drive-by tourists who hear the roar of the engines and just want to gawk for a while. Unless there's a mega race going on (tickets required), you can enter for free.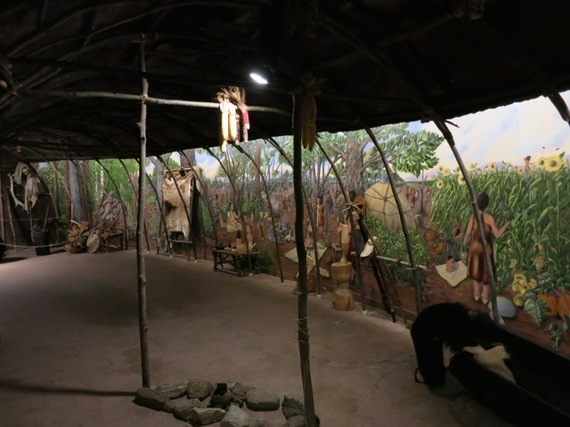 11. Institute for American Indian Studies, Washington. On a dead end in a residential neighborhood, this cultural center/archive/history museum is tough to find, but worth the search. It provides a terrific journey through the cultural and archeological aspects of Native American tribes both in Connecticut and throughout the country. Designed in a circular Wigwam shape, the museum provides a 12,000-year time line of Quinnetukut - the Algonquin word for "Long Tidal River" that was Anglicized to "Connecticut." There are two long-houses on site - one incorporated inside the museum, and another on the 15 ½ acres outside. Locals come here for solace: to walk the mile long trail or smell lingering smoke in the outdoor Sachem House composed of tree bark and tree branches.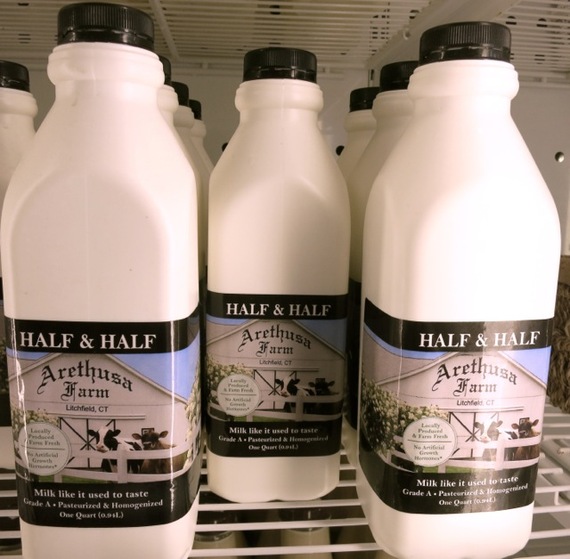 12. Arethusa Farms Dairy and Arethusa al tavolo, Bantam. What are those Manolo Blahnik guys up to? They own cows and lots of land and have called their Litchfield Hills enterprise Arethusa Farms. Pick up cheese, creams, flavored milks, and ice cream from the Dairy Store then go for a delectable (pricey) meal next door at the new foodie favorite, Arethusa al tavolo restaurant.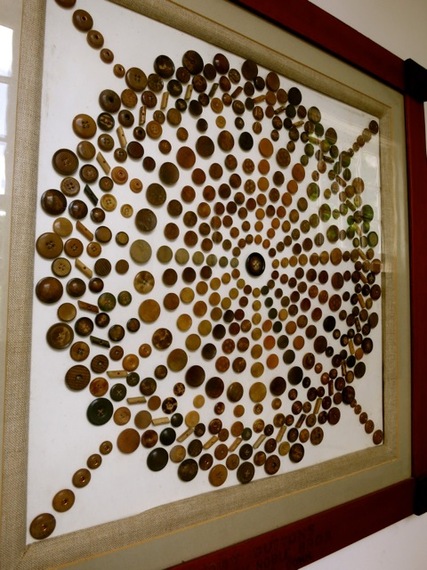 13. New Milford Historical Society Museum, New Milford. It's easy to underestimate these small town Historical Societies, but most house at least a few items of note. Here, the whole Elijah Boardman Mercantile Store - owned by one of the state's first senators, was moved from the town center and reassembled, complete with its original beams, in 1996. Inside the museum is a fantastic piece of art made from vegetable ivory nut buttons fashioned in New Milford when the town was prominent in the country's button industry.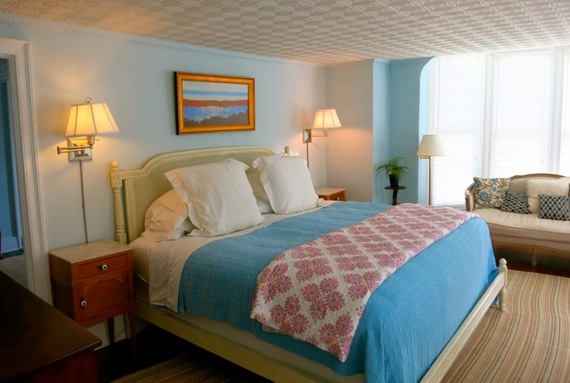 14. Falls Village Inn, Falls Village. When gutting a ramshackle historic home, and revamping it into a stylish inn, it pays to be friends with a renowned New York City Interior Designer - in this case, Bunny Williams, queen of cozy-comfy chic. The NY Times wrote of a typical William's interior - it's "a place to put your feet up and your drink down." This is precisely how you'll feel at this newly renovated boutique inn just a few miles from Lime Rock Racetrack. Falls Village Inn has delivered a bit of elegance and outside interest to this quiet hamlet. The restaurant is a draw in itself, but rooms are lovingly and beautifully redone with wainscoting, colorful art, fine antiques, soothing pastel colored walls and soft luxe bedding. It's Ralph Lauren Country with a lighter, more feminine hand.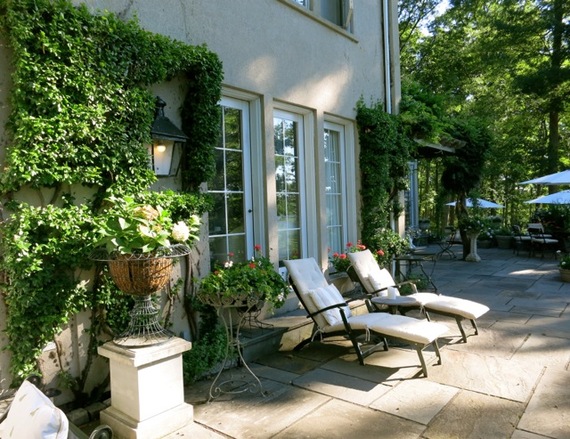 15. Hidden Valley B&B, Washington. Up a long, steep, woodland driveway, this B&B certainly is hidden from the world. You may have your doubts about what you'll find as you pass a couple of modest neighboring homes on the way, but fear not. This is one of those places for which the well-worn phrase "Hidden Gem" absolutely applies. Celebrated in Travel + Leisure, Country Home and other glossies, this luxuriant four room South African Dutch Colonial manages to feel like a private home - although an opulent one - by virtue of its owner, Holland-born Regine Laverge-Schaste. Expansive hill and valley views are spectacular, but what makes this place so special is "Ine's" sense of style, grace and warmth.