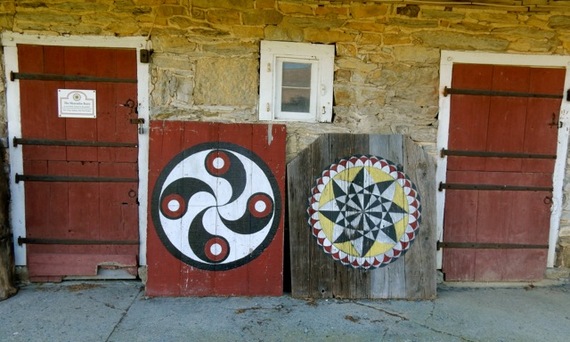 Berks County PA, encompassing Reading, Kutztown and Boyertown, has always been a "first responder" and incubator for the arts, for preservation, for conservation. It is home to the first Hawk Sanctuary in the world, to one of the first Organic Research gardens, a Railroad brought back from the dead, the Best Oktoberfest in the country, a repurposed factory now a beehive for creatives, and so much more.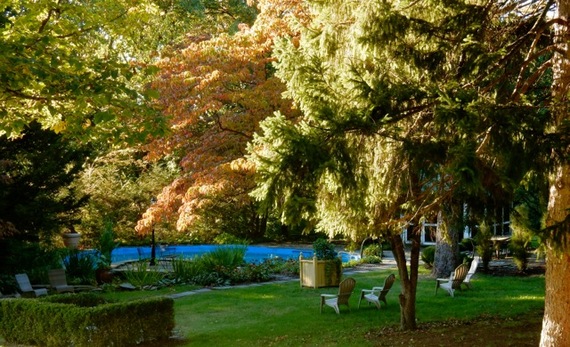 Read on for 18 reasons to visit now, and consult GetawayMavens.com for more information and photos.
READING PA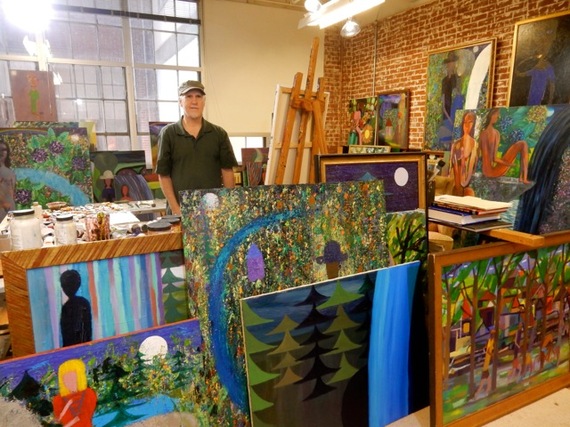 1. Experience Virtual Reality, take a ceramics, glass, or jewelry workshop and engage with dozens of artists and artisans while they work at GoggleWorks (not to be confused with Google Works; common mistake). Twenty years after Willson's Goggle Co. vacated the rambling plant in 1983, artists made a home here - and what a vibrant, exciting place it is. Among many others, you'll find the Tim Burtonesque mixed-media works of Birdie Zoltan, stained wood creations of Lauralynn White, father-daughter Digital Arts duo, Lily and Alan Cernak, Elaine Soltis's body-mind-spirit pieces, Chris Callahan's abstract figurative primitive "outsider art" (pictured), and Goggle Works latest hire -Virtural Reality artist, Kris Jackson, who is happy to show visitors the ins and outs of Tilt Brush by Google (TM). Yes, this time, Google is correct.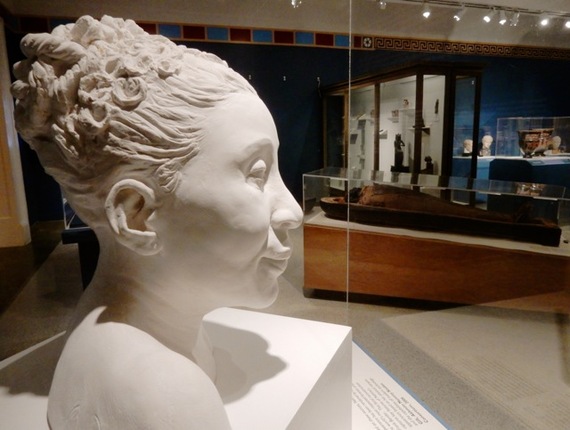 2. Be nearly nose to nose with the face of two-millennia-old mummy, Nefrina, at the grand Reading Public Museum - set within a serene 25-acre garden Arboretum. Through recent CAT scans, Nefrina was found to sport wooden ears and have suffered a broken hip. Based on her skull and leathery features, art historians sculpted her likeness - a strikingly beautiful Nubian woman, depicted in a glass case right beside her painted sarcophagus. Reading Public Museum, a gem within a city gem, stays relevant with popular traveling exhibits (coming up, the glass artist, Dale Chihuly), but is worth seeing for its eclectic art and historic relics as well.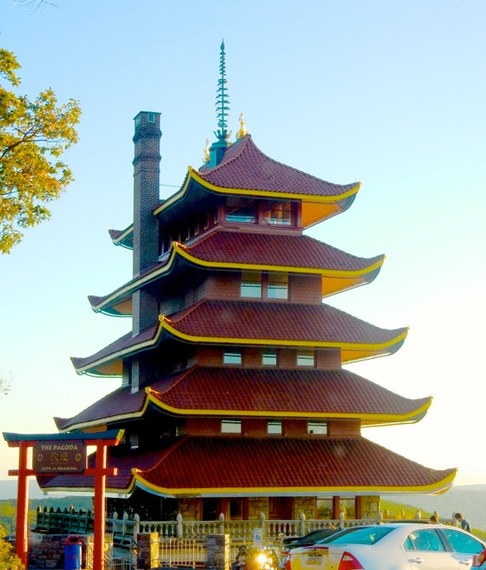 3. Take a selfie and watch the sunset over Reading from the very random red Pagoda atop Mt. Penn. The 7-story high Pagoda, anchored to the mountainside with 16 tons of bolts, was built in 1906 as a luxury resort, but the builder, failing to obtain a liquor license, went bankrupt. In 1911, Reading's icon was sold to the city of for $1, restored in 1992, and is now a top spot from which to view the city below.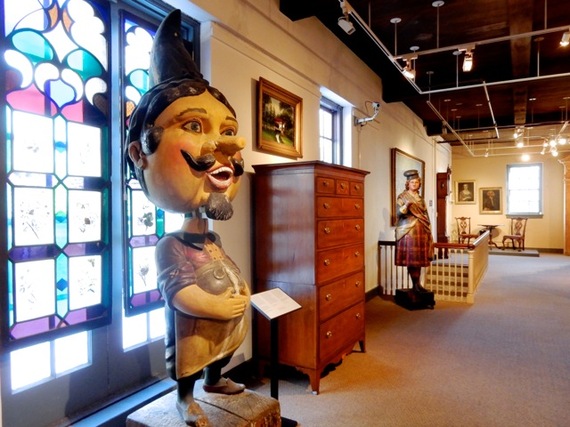 4. Take a long look at Pennsylvania's first life-sized bobble-head, Pompey, among other curious artifacts, at the unsung Berks History Center. Carved in Germany as a Cigar Store figure, this dynamic sculpture represents just one aspect of the nearly 81,000 immigrants of Germanic heritage - called PA Dutch - who immigrated to this region of Pennsylvania by the late 1700's. The museum also houses the largest collection of Reading-made grandfather clocks in the country.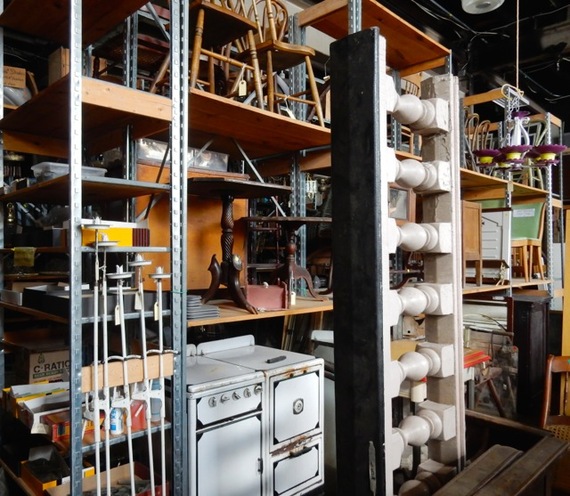 5. Unlike most salvage shops, The Artifacts Bank is a non-profit, benefiting the Centre Park Historic District, which promotes architectural preservation and enhances neighborhood living through community outreach and opportunities. So go ahead and pick up vintage doorknobs, glazed Spanish roof-tiles, stained glass, hardware, fencing, furniture, stairways, and even kitchen sinks, and know that every dollar goes towards a great cause. The Centre Park Historic District, encompassing mansions to row-houses, is one of the most beautiful (and hospitable) neighborhoods in Reading.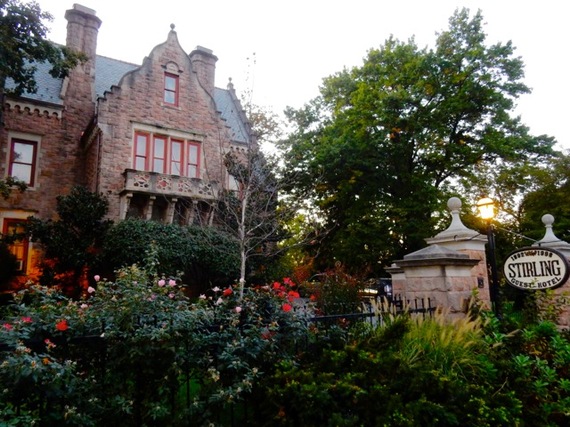 6. Stay amidst Victorian and Beaux-Arts glamour at the 15-room Stirling Guest Hotel, former home of engineer and industrialist, James Hervey Sternbergh, whose patents for producing nuts and bolts brought him great wealth. This mansion on a hill, built in 1890, was named for a castle in Scotland, and is now one of the most regal places to stay in Reading. One of Sternbergh's eleven children, Gertrude, remained in the home during her lifetime - 1899 to 1996 - and in 1998 it was turned into an inn, now owned by T.J Sophy and Peter Sutliff. The Chateauesque-styled mansion, with its intricately carved woodwork within, is magnificent on its own, but the 5 acres of landscaped grounds on which it sits is spectacular in any season. For visitors looking for a smaller property, the three-room Inn @ Centre Park, restored to its former opulence, is a charming alternative.
7. Order the seared Browned Brussels Sprouts With Truffle Crème at Judy's On Cherry and no other dish of its kind will ever come close. Situated in a former indoor Market, turned brewery, now a funky brick-walled, art filled Contemporary Mediterranean restaurant, Judy's has been touted as one of Reading's best restaurant for good reason. Locals also love Dan's at Green Hills - for fine American-French Cuisine, and The Ugly Oyster -an authentic Guinness Irish Pub.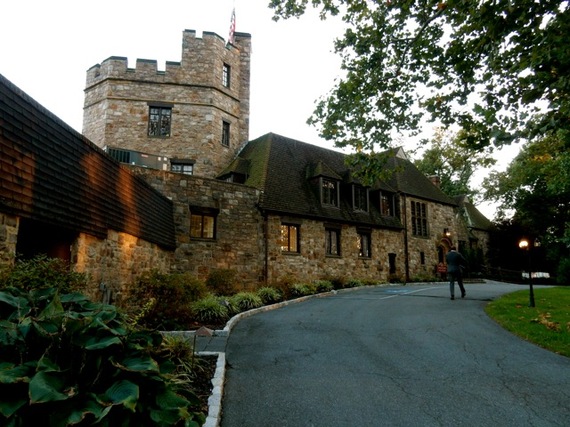 8. Sip on a craft cocktail in a sun-flooded pub at Stokesay Castle, a fortress inspired by a 13th century castle in England of the same name. Reading tycoons seemed to be obsessed with castles (see: Stirling). This one was built by George Hiester as a wedding gift for his bride in 1931, though sadly, his new wife hated it. So George used the fortress as a hunting lodge until 1956. Turned into a restaurant in 1970, the establishment was forced to close in 2007, at which point new owner Jack Gulati sunk $3.5 million into renovations, reopening the estate as a pub, fine restaurant and wedding venue in 2009. Book a table at Knight's Pub - walls of windows overlooking forested grounds - and soak in the contemporary ambiance and elevated pub food.
BOYERTOWN PA
9. This is how you bring a town back from the brink: Get civic leaders to band together, pretty up downtown Main Street, bring back businesses and attract tourists; in this instance through an organization called Building A Better Boyertown. No stranger to tragedy and heartbreak, Boyertown was the location of one of the worst disasters in the country - the horrific Rhoads Opera House fire that claimed the lives of 170 theatergoers and one firefighter who perished in an accident rushing to the scene - and the closing in 1988 of the Boyertown Burial Casket Company, which opened in 1893, became the second largest coffin maker in the world and employed over 1,000 people. Spokespeople for Building a Better Boyertown attribute the growing interest in their town to the Colebrookdale Railroad, a much buzzed about Tourist Train inaugurated in 2014 (see below).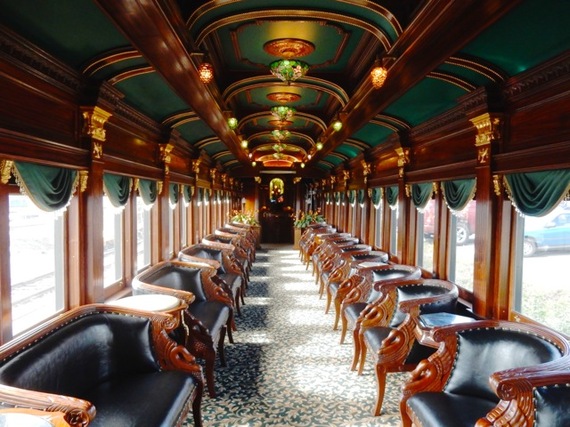 10. Jump back in time - to when train cars smelled of leather and cigars, and were furnished with carved wood paneling, Tiffany lamps, stained glass, mosaic tile, and linen covered dining tables - on the Colebrookdale Railroad Secret Valley Line. Spearheaded by Historic Preservationist Lawyer (and Cornell U. Professor), Nathaniel Guest, this tourist train, launched in 2014, has been attracting thousands of visitors to Boyertown from all over the world. Declared one of the country's "Preserve America Stewards" by first lady Michelle Obama less than a year after inception, the 1 ¾ hour, eight-mile ride from Boyertown to Pottstown, with its deep cuts and tight curves, crossing tall timber trestles and rushing creeks, is both romantic and exciting. Running year round, Holiday excursions are most popular, but themed rides, such as Valentine's Day (talk about romantic), Cupcake-Tasting, Mother's Day, and Brewery-to-Brewery Tours are gaining ground.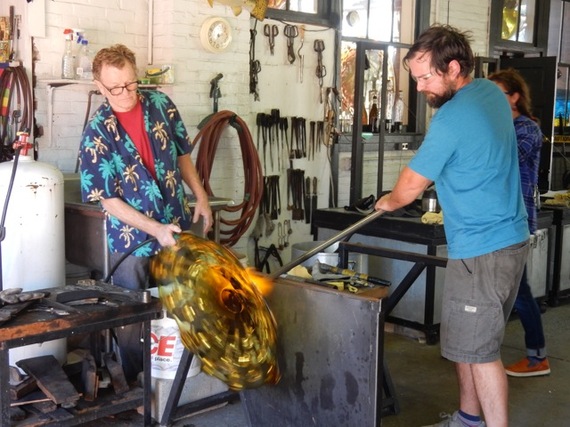 11. Feel the heat from a 2150 degree Fahrenheit glassworks furnace at Taylor Backes. Owned and run by RISD Grad and Tyler School of Art instructor, Will Dexter, this working non-profit glassblowing studio also acts as an ersatz "Grad School" for aspiring glass artists. Though Dexter's custom lighting and designs can be found in theaters, homes, museums, and galleries all over the country (most famously in the Smithsonian, the Philadelphia Museum of Art, Corning Glass Museum and The Colby - formerly Kodak - Theater where the Academy Awards are held), he is active in his own studio and invites visitors see fantastic pieces being formed by his employees, Dan Alters, Tim Frankenfield and Maggie Gallen, in real time. Stop in to peruse the gallery shop, or sign up for a workshop, and walk away with your own glass creation.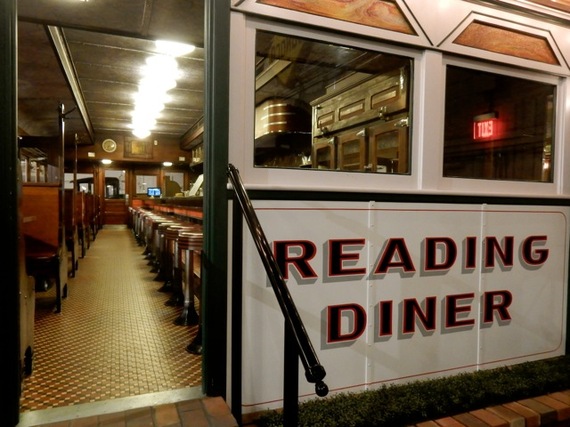 12. Get a cup of coffee for just five cents at the Reading Diner on one of two days each year when food is served at the Boyertown Museum of Historic Vehicles. On all other days, you can sit at the counter and reminisce about those old times. Opened in 1965 in the former 1872 Carriage Factory turned custom truck manufacturer, the Boyertown Museum of Historic Vehicles houses a collection of over 90 historic vehicles, in addition to the Diner and a 1921 Gas Station, built or manufactured in PA, some right on site. Standouts include the white fiberglass 1952 Henry J, built by a local businessman who loved boats, the 1958 Mr. Softee Truck, assembled right in the building, and a 1942 International Half Ton WWII M-1-4 Ambulance, one of 900 made in Boyertown.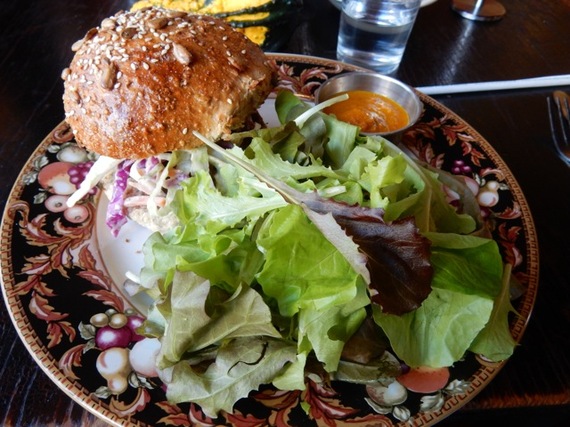 13. Smack your vegan lips on a "pulled pork" sandwich at Firefly Café. Yes, open-minded Boyertown has a new Vegan restaurant where even meat eaters will be happy. That pulled pork is made from jackfruit, and tastes nearly identical to the real thing.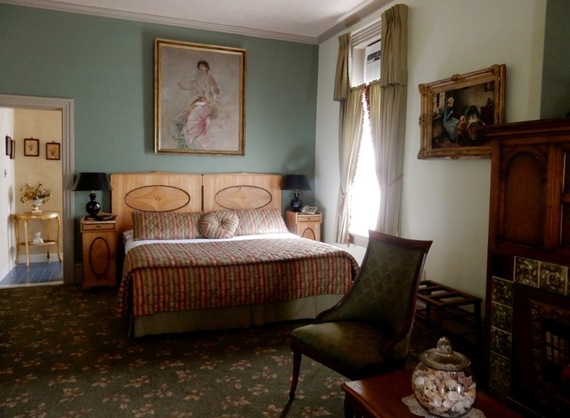 14. Stay at the mayor's place. Twin Turrets Inn, a lovely 10-room Victorian inn, is owned by Boyertown mayor, Marianne Deery, and is located right in the center of town just steps from shops and the new Railroad.
KUTZTOWN PA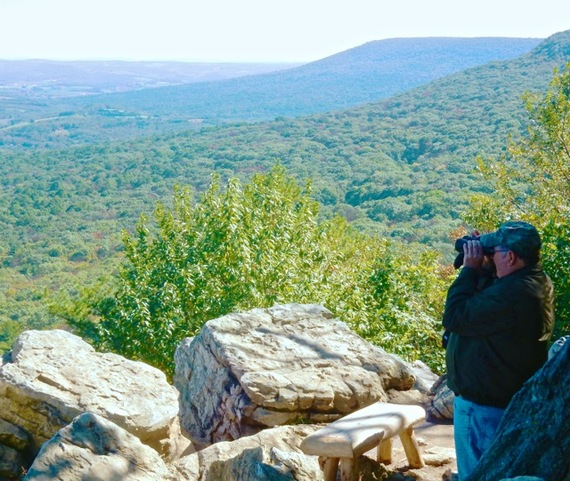 15. Visit Hawk Mountain Sanctuary, the World's First Hawk Refuge just 16 miles from Kutztown, and you are almost guaranteed to spot hawks, eagles and falcons catching the thermals. In the 1930's, this ridge on the front range of the Appalachian Mountains was a popular bird-hunting site, with countless raptors killed yearly. Conservationist Rosalie Edge, hoping to end the mass killing of these birds of prey, purchased the property atop Kittatinny Ridge in 1934, kicked the hunters off, and allowed her beloved birds to flourish. Hawk Mountain has since become an education and research center in addition to being a gorgeous place to hike. Though most bird watchers climb the mile-long Lookout Trail with stunning 360 degree views of the valley and landscape from the top of the ridge, there are other, less physically demanding ways to enjoy nature, including a terrific Visitor's Center, the flat, graveled, ADA approved Silhouette Trail and close to the entrance South Trail Overlook.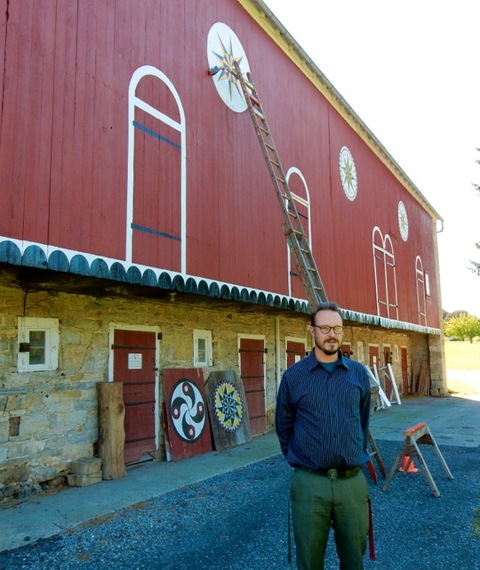 16. Find out just how wrong you are about the Pennsylvania Dutch with a visit to Pennsylvania German Cultural Heritage Center on the campus of Kutztown University. Learn about the immigrant group from which the Amish and Mennonites sprung, the surprising origin of the Hex Sign, the true "American" language spoken in Berks Country before and after the Revolutionary War, and other PA Deutsch history from engaging historian, Patrick Donmoyer, who is of PA Dutch heritage himself. Sign up for a tour of three iconic PA Dutch buildings; a one room schoolhouse, a typical decorated barn, and a farmstead. Your mind will be blown.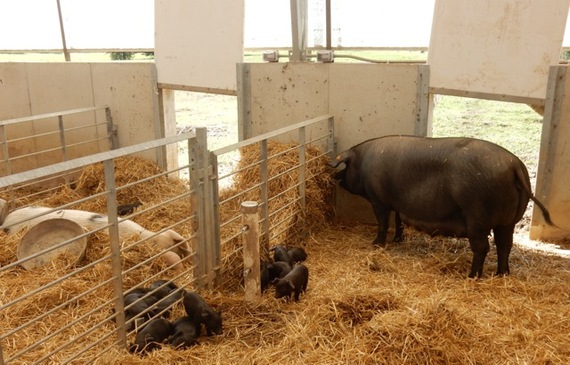 17. As the area's PA Dutch have always been conscientious farmers, it's no surprise that one of the nation's earliest organic research farms, the Rodale Institute, would be founded here, and it's open to the public. In 1947, J.I. Rodale began to study the link between healthy soil, healthy food and healthy people, and Rodale Institute continues to be a research, education and outreach resource for farmers. Non-farmers can take a walking tour of its 333 acres (pick up a map in the main office), shop at the farm store, and pick apples in season. You'll most likely want to loiter around the Hog Facility (opened in 2015) where momma pigs and just-born piglets have 24/7 access to pasture land.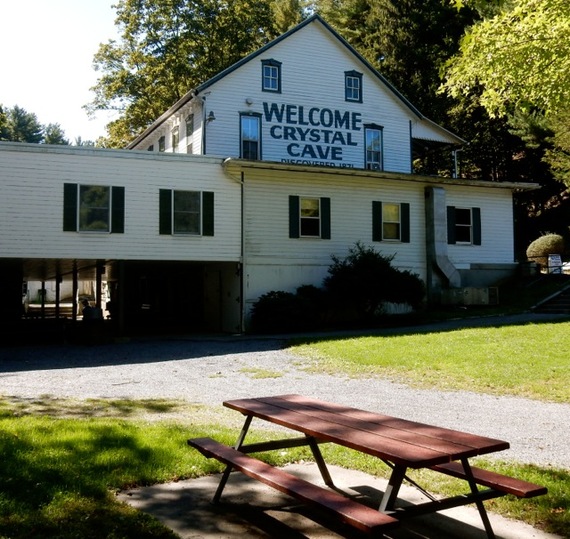 18. Though a bit touristy, don't overlook Berks County's most popular attraction, Crystal Cave - a "fairyland of geology" with "thousands of sparkling calcite and aragonite crystals of various shades and colors." Discovered in 1871, it's amazing to see what water seepage can fashion throughout Crystal Cave's underground rooms and nooks