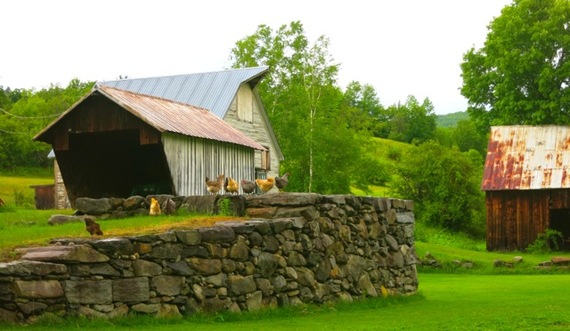 Though most identified with maple syrup and green mountains, the New England state of Vermont also gave rise to the spirit of land conservation, the Morgan Horse, and a slew of other surprising world-renowned institutions and people -including Robert Frost and Grandma Moses.
How many of these 21 places do you know about? Or these 25 additional spots (updated in May 2016 to include the Northeast Kingdom, Burlington and Brattleboro).
To get even more out of a trip to the Green Mountain State, consult the Getaway Mavens for "The Best Offbeat Escapes in the Northeast."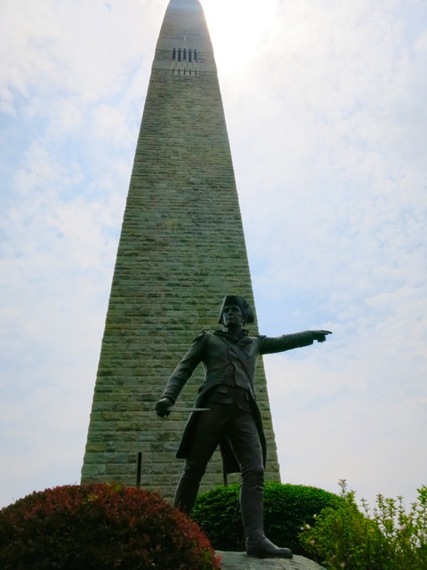 1. Take the 1 minute 14 second elevator ride to the top of the 306 ft Bennington Monument, Bennington. This limestone obelisk is the most visited historical attraction in Vermont - and also its most visible. Erected in the 1800's to commemorate the Battle of Bennington, fought on August 16, 1777, the views of Vermont, Massachusetts and New York are fantastic.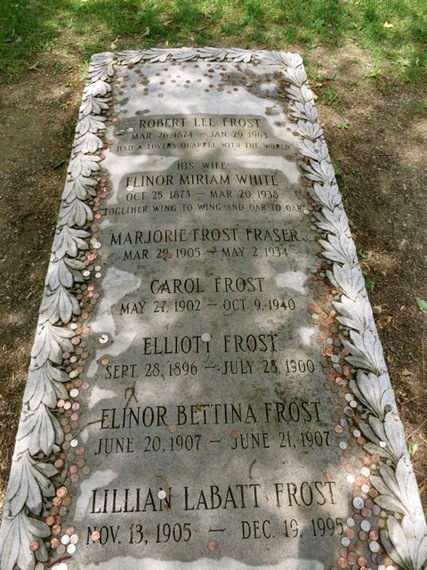 2. Pay your respects to America's rural poet, Robert Frost, buried in the cemetery of the Old First Church, Bennington. The first church in Vermont "dedicated to the separation of Church and State," this congregation was established in 1762, and the church erected in 1806. Frost, who was born in 1874 and died in 1963, is buried with many family members. His gravestone is engraved with the parting words: "I had a lover's quarrel with the world."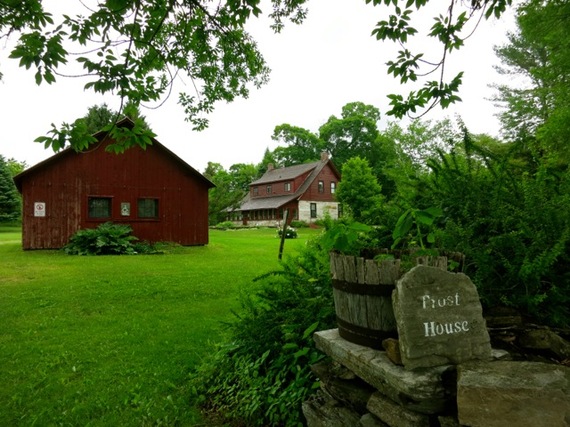 3. Afterwards, visit the Frost Homestead a few miles north of Bennington on Route 7A. This is where he wrote one of his most popular poems, Stopping By the Woods on A Snowy Evening (I have promises to keep, and miles to go before I sleep).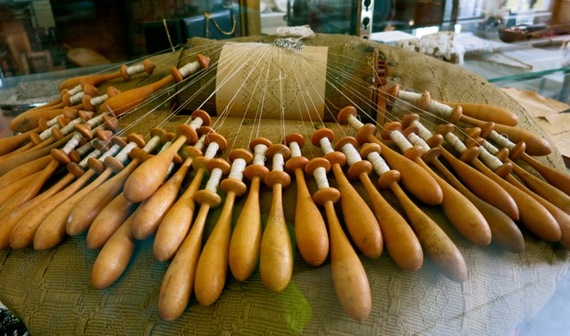 4. See the largest collection of Grandma Moses paintings in the world, and other historical artifacts at the world-class Bennington Museum, which is also branching out into other notable directions, including mid-century modern art and "Gilded Age" Vermont. Anna Mary Robertson Moses, born the year Abe Lincoln was assassinated and dead the year JFK was assassinated, was a late blooming, self-taught artist who started painting "the simple farm life" in earnest at age 78 - proving that you are never too old to start following your passions.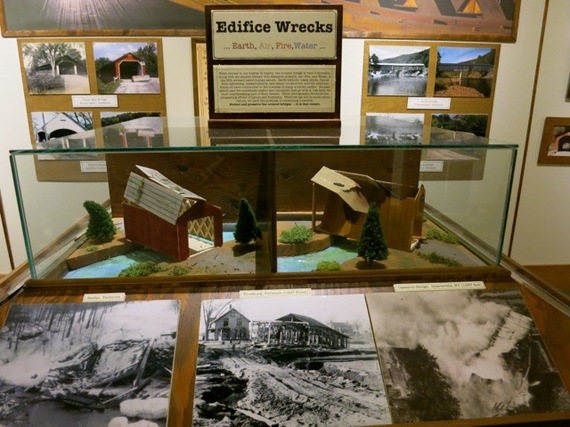 5. Yes, there is a Covered Bridge Museum, and you can find it within the Bennington Center for the Arts building. In 1841, one British travel journalist wrote, "The timber bridges of America are justly celebrated." Through photos, videos, and scale models, this museum celebrates every aspect of them; from engineering to craftsmanship -accomplished without computers or modern machinery.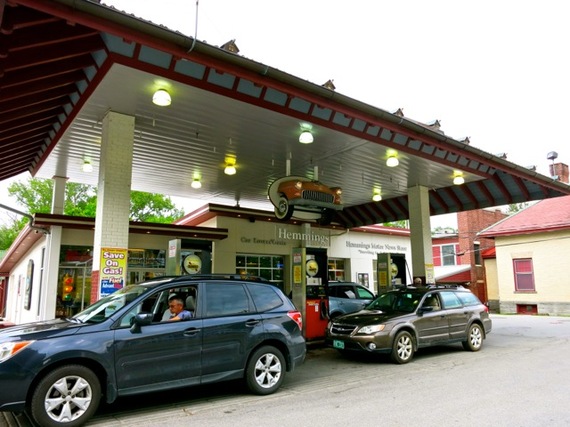 6. Aficionado of antique or prestige cars around the world receive the Hemmings Motor News - published in Bennington VT. Come here, and you can visit the antique car museum "out back" (in a truck garage), an automotive goods store, and then fill up at an old-fashioned (Sunoco) pump.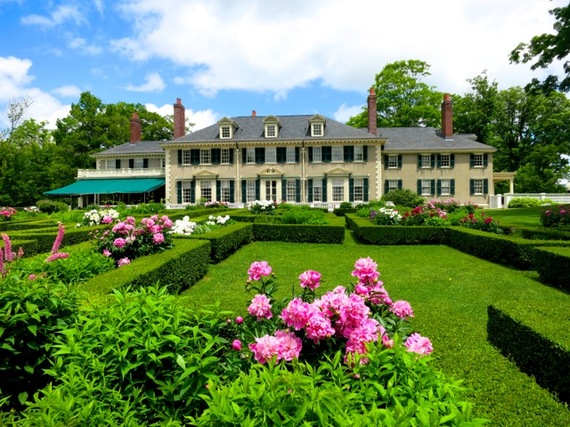 7. See one of Abe Lincoln's top-hats - and the mirror he purportedly used before heading to the Ford Theater on the night he was assassinated - at Hildene, the 1903 summer home of Robert Todd Lincoln, President Abe Lincoln's surviving son, in Manchester, VT. As an attorney and President of the Pullman Company, R.T. Lincoln oversaw great strides in railroad car engineering. Hildene is a multi-purpose attraction. It's a working dairy farm, an artisanal cheese-maker (chevre from resident goats), an observatory, a study in post-Civil War African-American society (through "Sunbeam," a fully restored 1903 Pullman Palace Car - with interpretive signage highlighting a hundred years of African-American history from "Emancipation to Civil Rights Movement"), a beautiful mansion, gardens and more. Programming and new attractions are "modern but rooted in history." Ergo - a solar-powered dairy farm, greenhouses in which students study soil science and farm-to-table gardening, a "Pollinator Sanctuary," a Bobolink preserve, and a 600-ft floating boardwalk over wildlife-rich wetlands.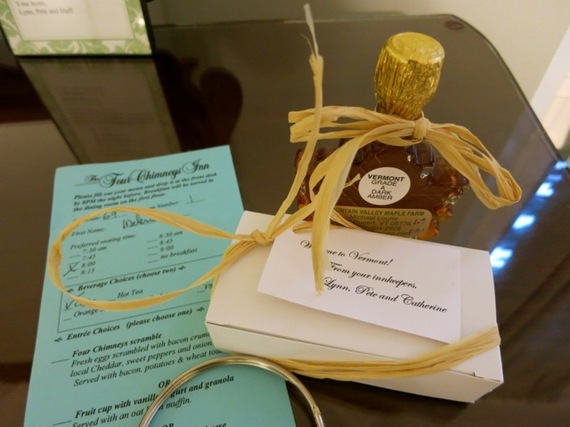 8. For a Victorian-age "summer in the mountains" experience along with lightening fast wi-fi access, stay at the lovely Four Chimneys Inn in Bennington, VT. Most popular is the "living room" Cocktail Bar, available each night for guests only.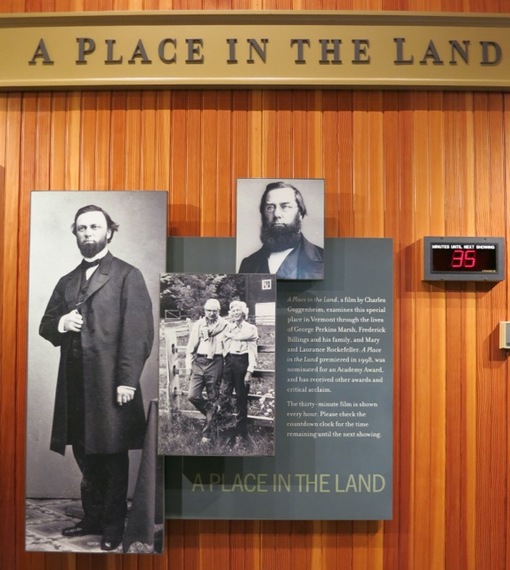 9. Learn about George Marsh, the man who sounded the alarm about climate change over 150 years ago, and other early environmentalists at the Marsh-Billings-Rockefeller National Historic Site in Woodstock VT. George Marsh, Frederick Billings (namesake of Billings, Montana) and Laurence Rockefeller all owned the same house in succession - and all left their mark in Vermont and in the wider world. This historic site depicts the history of U.S. land conservation through these three individuals.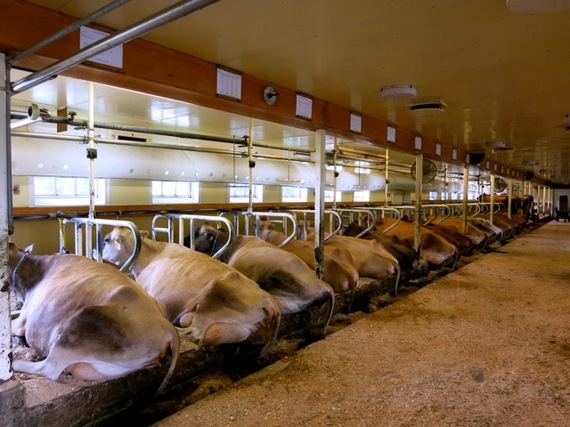 10. Spend a couple of hours at the adjacent Billings Farm, still considered one of the finest dairy farms in America and a fantastic museum of Vermont's rural past. Like George Marsh, Frederick Billings was concerned about damage done to the environment through the clear-cutting of forests for farming. He felt that replanting trees and restoration of the land was not only possible, but an obligation. After finding financial success out west, Billings returned to Woodstock in middle age to implement his ideas. Beginning in 1871, he re-propagated the denuded Vermont hills and established this farm as a model of sustainability.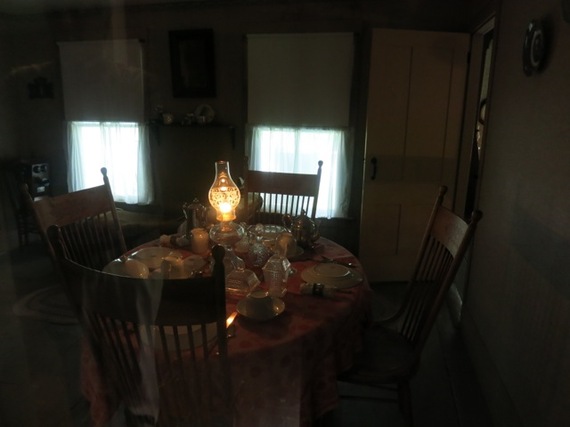 11. See the room in which Calvin Coolidge was sworn into office by the light of a kerosene lamp, displayed the way it looked at 2:47 a.m. on August 3, 1923 at the Calvin Coolidge Homestead District/President Coolidge State Historic Site. Our country's 30th president was born in modest surroundings and grew up tilling the land. As Vice President, he was thrust into the Presidency when Warren G. Harding died suddenly of a heart attack, presided over "Roaring 20's" America, and exited politics right before the Crash of '29. On the day Coolidge took office, his tiny town of Plymouth Notch, population 29, became a sensation overnight. It is preserved in time, just as it was over 90 years ago. Hear why White House staff called the First Lady, Grace Coolidge, "Sunshine" and the reason that Coolidge farmed and fished in a three-piece suit after becoming president. It's a fascinating look at one of our lesser-known, socially progressive presidents.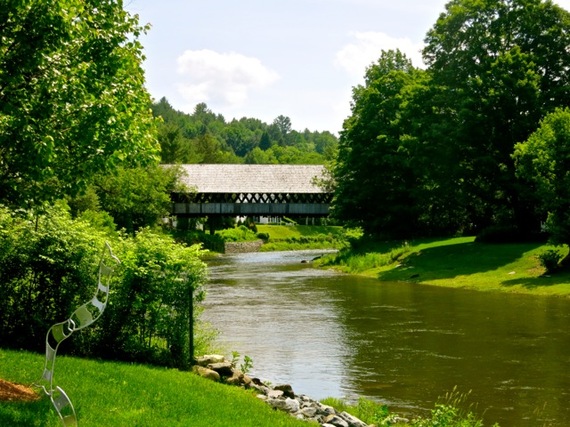 12. Get this view of Woodstock's covered bridge from the backyard of the Woodstock History Center.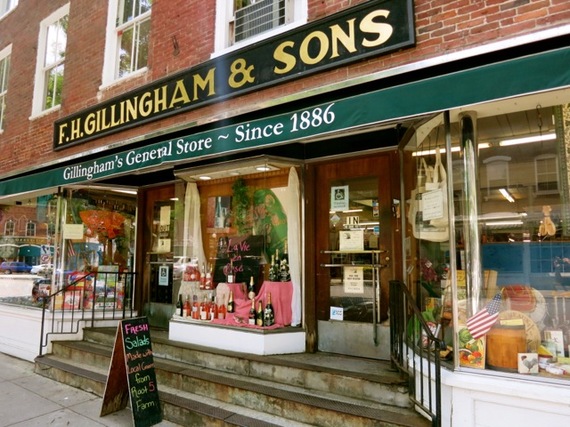 13. Pick up nearly everything you can think of at FH Gillingham & Son General Store, Woodstock. Opened in the late 1800's, this massive place is still in family hands.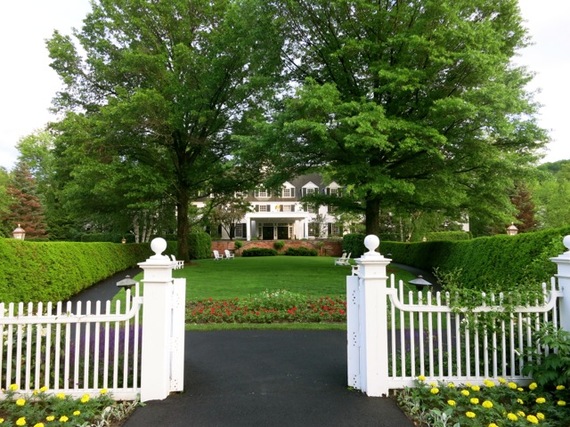 14. Watch snow fall outside through a picture window in a hot and cozy dry sauna at the iconic Woodstock Inn. This unique feature is just one of many pleasures of this Grand Dame Resort, opened in 1892 in the center of Woodstock, and renovated in 2011. Others include a Robert Trent Jones golf course, Suicide Six Ski Resort, a new LEED designed spa, and top restaurants.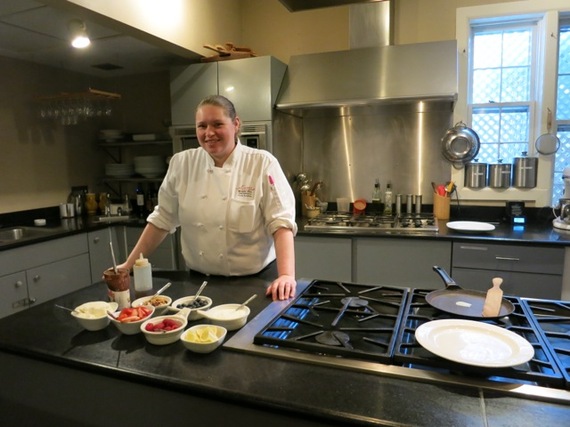 15. Take a cooking class in a well-equipped training kitchen, get a fantastic massage, take a dip in the indoor or outdoor pool, dine in a restaurant helmed by an up-and-coming innovative chef, then retire to your updated room - all in the same place: The Essex Culinary Resort. The Essex is unique in that it was a satellite campus of the New England Culinary Institute (now consolidated in Montpelier), and as such houses both the staff and facilities for a true culinary getaway. The grounds are spectacular - especially the gardens and chicken coops out back from which chefs source produce and eggs daily.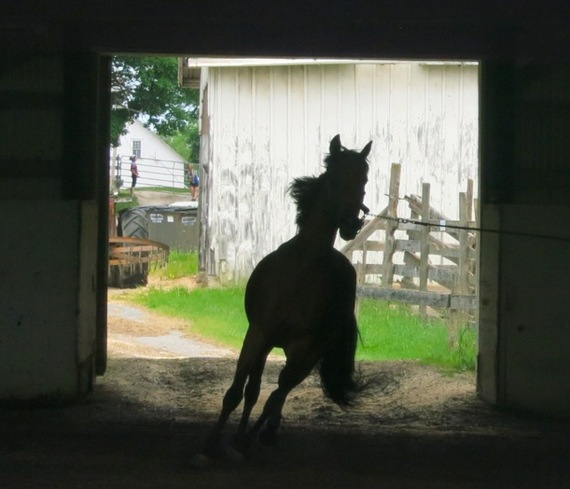 16. Pet a weeks-old foal and her mommy at the University of Vermont Morgan Horse Farm, Middlebury. Seventy percent of the world's Morgan horses can be traced back to this 215-acre farm in Middlebury, VT. In 1789, Vermont native, Justin Morgan received a colt from Springfield, MA as a dept payment. The horse had a unique look and superb athletic ability. Naming him Figure, Morgan observed that his new acquisition could "out trot, out run and out pull" all other horses, so, Morgan wanted more like him. While attempting to breed Figure, Morgan discovered that no matter what kind of mare was used, all the foals had the stallion's attributes. Figure, with his big arched neck and compact body, turned out to be one of the most important sires in equine history. The farm is open to the public and offers an incredible tour for horse-lovers of all kinds.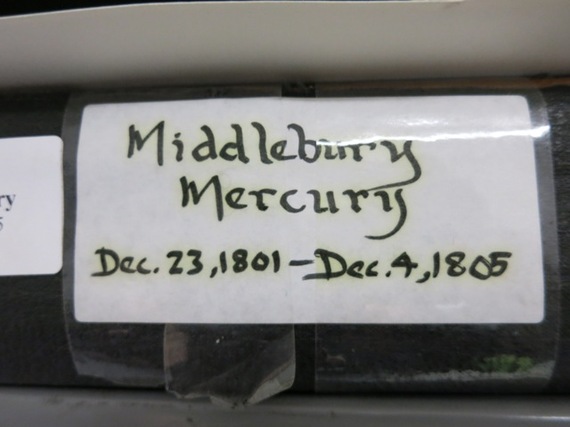 17. Check out a complete set of newspapers and war documents (along with 100,000 fragile works on paper) that go back to 1801, at the Henry Sheldon Museum, Middlebury. Organized by year in a bank vault, these publications are a resource of incalculable worth for locals or researchers digging through family or Vermont history. The Museum itself is beautifully curated, but it's this amazing resource - complete with friendly, helpful volunteer staff, that puts it on the map.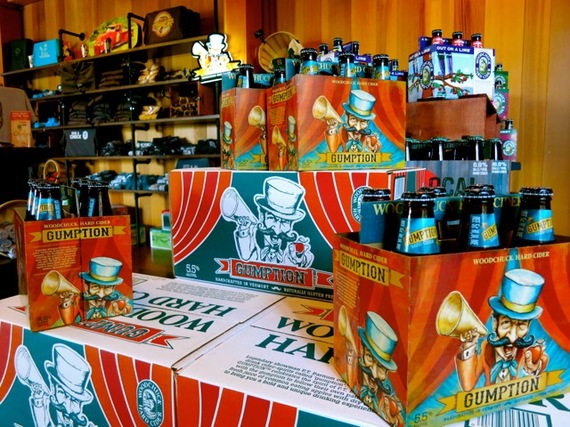 18. Sample great wine, beer, hard cider and spirits on the 5-mile-long Middlebury Tasting Trail. Incorporating the beautifully set Lincoln Peak Vineyard, the funky, fun concoctions from Woodchuck Cider House, ales and IPA from both Otter Creek Brewery and Drop-In Brewers and spirits from the spirited Appalachian Gap Distillery, it's a great way to spend a couple of afternoon hours.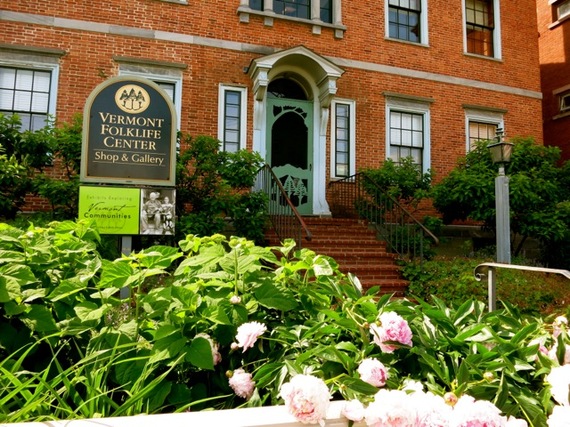 19. Watch 100-year-old Daisy Turner (1883-1988), the daughter of a slave, recount, in filmed interviews from 1985, an episode from her childhood - at the Vermont Folklife Center. She remembers to the last word a poem that she made up, on the spot, about her little black doll in 2nd grade. The teacher had given Daisy a poem to read, but Daisy considered it too disrespectful towards her beloved toy. So right then and there she defiantly changed the words, much to her teacher's and white classmates' surprise. At 100, she was feisty, with an impeccable memory - still living in the woods on her own and chopping her own wood for heat.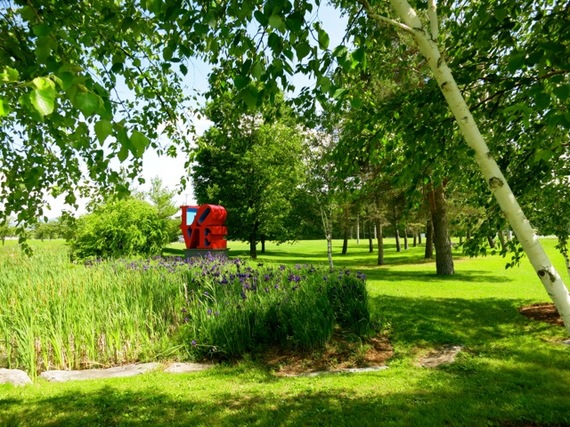 20. Find one of Robert Indiana's LOVE sculptures near the pond right outside of the Middlebury College Museum of Art. Stop in the museum for a quick walk through time (ancient to modern), then grab an "Art In Public Places" booklet, and take a stroll. With 22 pieces of art all over campus, it's like a treasure hunt.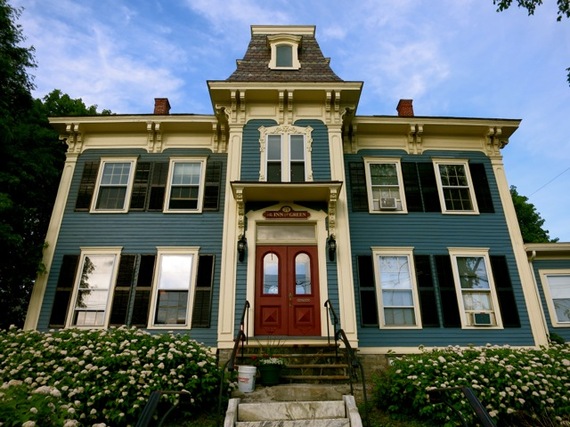 21. For those seeking an authentic Post-Colonial New England Inn experience, stay at the lovely Inn on the Green in Middlebury, VT. This 1803 Federalist and 1870's Italianate-Victorian-addition home was renovated in 1995 to its 1803 roots, and sits overlooking the Town Hall Theater and downtown Middlebury. A great cooked-to-order breakfast comes right to your room on a tray - the ultimate in privacy.