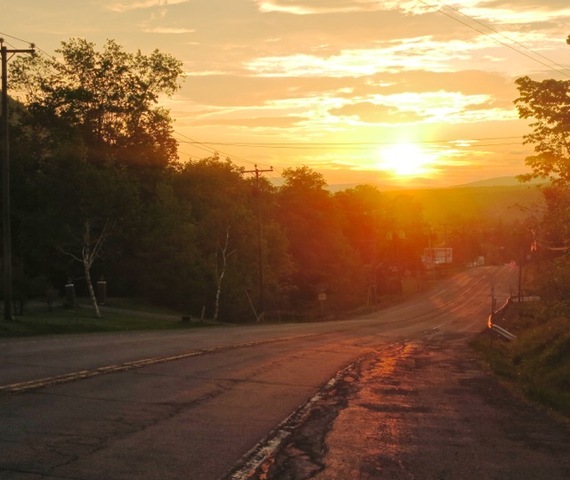 The Great Northern Catskills of Greene County, the lesser-traveled portion of the Catskill Mountains, is being re-imagined as New York's extreme adventure park a mere two hours from Manhattan. But, in reality, this has been America's Playland for over 200 years. In the early 1800's, artist Thomas Cole founded the Hudson River School of Art, rendering these mountainous, waterfall-packed landscapes on canvas; tempting America's first tourists to revel in, rather than avoid, these natural wonders. Much of what Cole painted has not changed over the years, and vacationers still come for the sheer beauty of the place. But now, newer generations are discovering it for other reasons. Read on to get the most out of your trip to this swath of land from the Hudson River to the Northern-most Catskills, "America's First Wilderness."
For more information on the Catskills and other "Offbeat Escapes in the Northeast," check out GetawayMavens.com.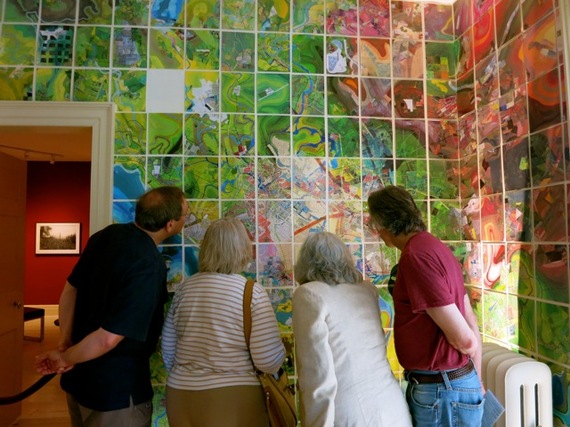 1. Tour Thomas Cole National Historic Site in Catskill NY. Cole, considered the Father Of American Art, founded our nation's first major art movement, The Hudson River School, in the early 1800's. His romantic depictions of what was considered dangerous wilderness compelled the nation's new citizenry to visit and preserve our natural wonders. At the moment, The Thomas Cole NHS has paired up with Frederick Church's home, Olana, across the Hudson River, to bring the groundbreaking exhibition, River Crossings. Juxtaposing contemporary interpretations of Hudson River School of Art pieces with the 19th Century originals provides an engaging and provocative perspective. Through Nov 1, 2015.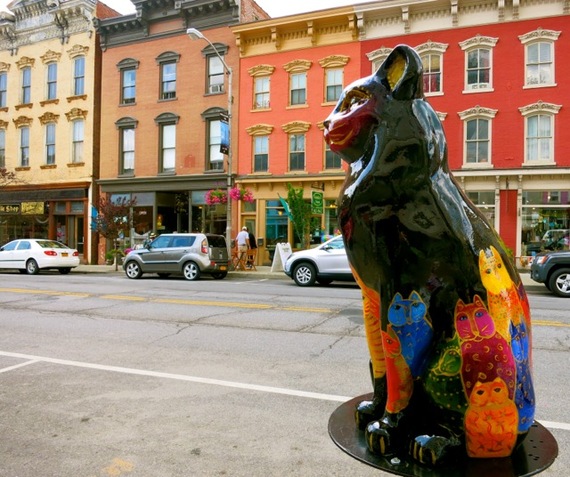 2. Wander in and out of shops on Catskill NY's Main St and count the festooned plastic "Catskill Cats." (There are 37 this year, though not all right in town). Smile, take pics, and stop in to; see the latest in local art at Greene County Council of the Arts Gallery, watch porcelain-makers at work at L&M Studio, buy something fun at Mahalo Gift Shop, and discover the latest indie book at Magpie Book Shop. And, lots more.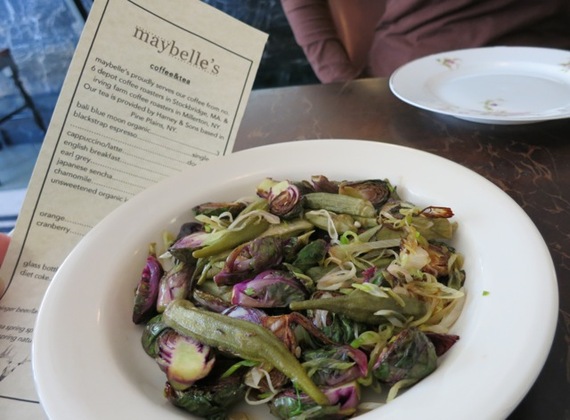 3. Go to Maybelle's in Catskill for a meal and order the "Caramelized Brussels Sprouts, Pickled Okra with Spring Garlic" (pictured above). You will not regret it.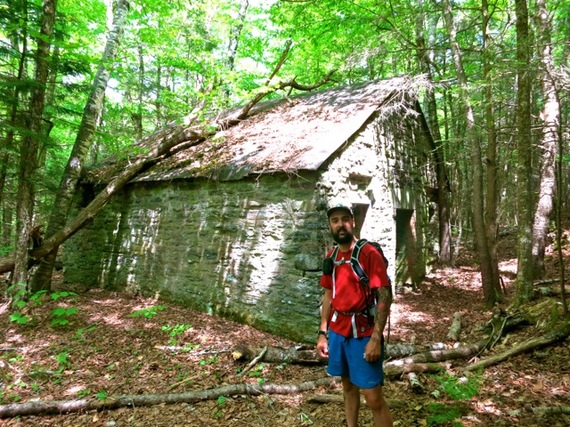 4. Plan a custom hike with Catskill Mountain Wild. Professional guide, Jeff Vincent will plan a hiking itinerary tailored to your competency and needs. If you're the kind who trips over your own toes, Vincent might escort you on a gentle but breathtaking walk. If you're training for the X-Games, he might suggest a strenuous "bushwhacking" trail. He'll design a camping, fishing and canoe-trip itinerary especially for your group (up to 20 people).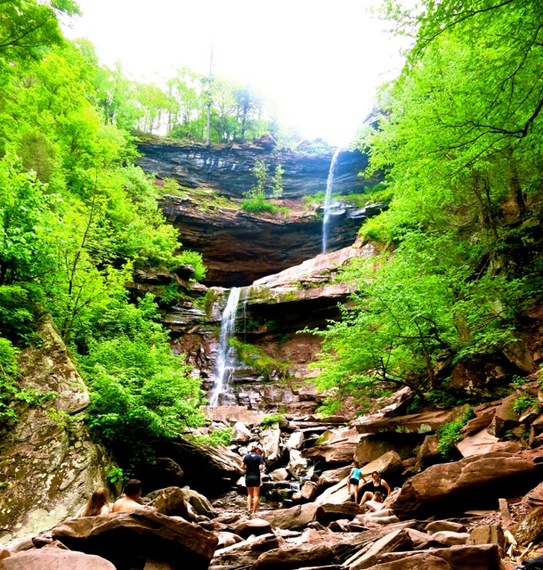 5. Hike to Kaaterskill Falls (near Haines Falls) On a hairpin curve on busy Rt. 23a, you'll see a couple of waterfalls right on the road. These are not the 260 ft. double-drop cascades made famous in Thomas Cole's romantically rendered landscape paintings. You'll have to hike another half mile each way, on a very rocky and rooty path, to get there. Visitors are urged to wear closed-toe hiking shoes, stay on marked trails, and stay off of rocks near the falls. The falls are truly worth seeing, but the path is not a "walk in the park."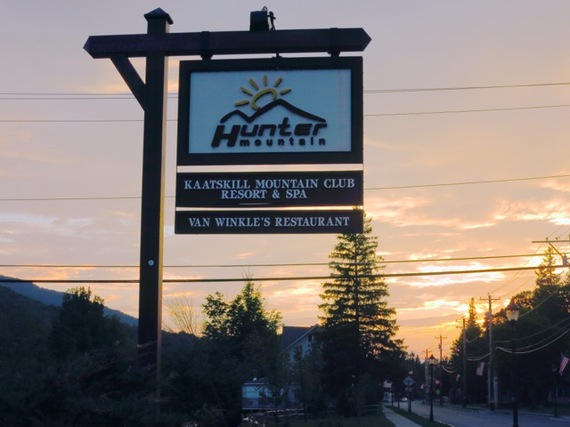 6. Zoom down Hunter Mountain (Hunter) on skis or snowboard in winter and, come summer, on the "Longest and highest Zipline Tour in North America:" six hundred feet above the forest floor. There are several "themed" zipline tours, including the Zombie-Hunter Wars, an interactive, theatrical experience with paintball guns. Not into zipping? You can also take the Skyride up to the mountaintop for enchanting Catskill views.
7. Or, if you're more comfortable with wheels on the ground, head one mountain over to Windham Ski Resort and bomb down trails on your Trek or Cannondale. Windham, and the whole area in fact, is building up a reputation as a mountain-biking hotspot.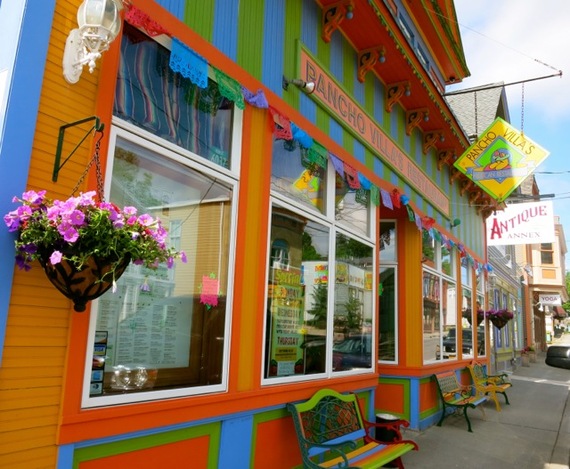 8. Stroll down Tannersville's Main St (Rt 23). If you love vibrantly colored buildings, you will adore Tannersville's commercial district, which appears to have been dipped in rainbows. Tannersville is the kind of place where the mayor of 20 years helps run his wife's family's Italian resort (Villa Vosilla), where a bustling library and Learning Center is housed in a former Church, where the Catskill Jazz Factory hosts musicians from Lincoln Center, and where a new Pharmacy, Wellness R/X offers advice on holistic treatments along with traditional meds.
9. Unwind with a treatment at the Alpine Spa at Windham Mountain (Windham). While your more adventurous friends or the rest of your brood are skiing, zip-lining, or mountain biking (depending on the season), book a decadent treatment at this brand new, tranquil spa near the ski lodge.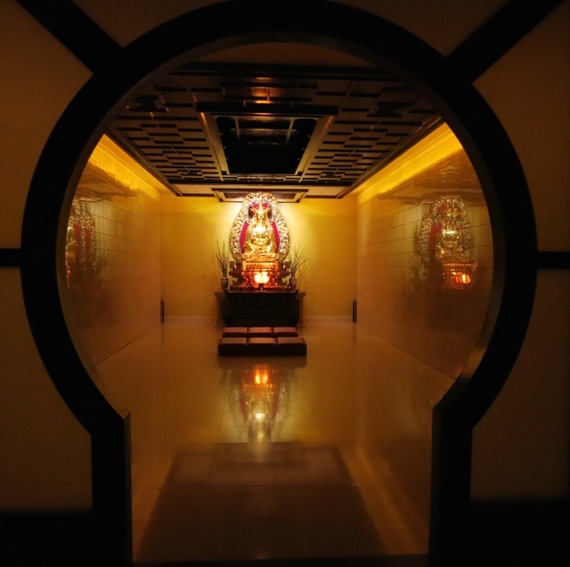 10. Find serenity at the Mahayana Buddhist Temple (South Cairo). There's nothing like wandering the grounds of a Buddhist Temple to sooth your nerves, especially when the Temple is actually a series of buildings on landscaped grounds containing a cornucopia of golden Buddha's.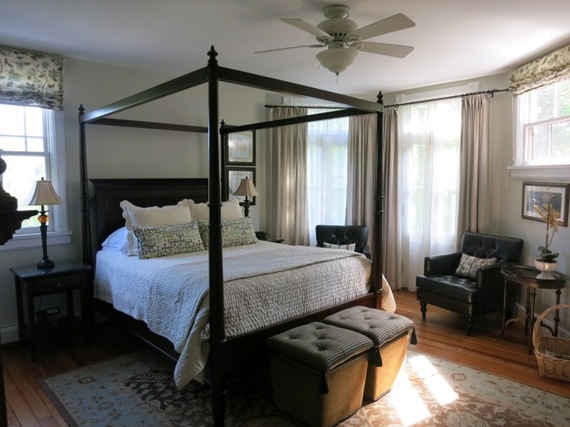 11. Stay in luxurious turn of last century mansions, now B&B's. It might be difficult to choose (so stay a night in each!) between the Hunter NY main street Fairlawn Inn, with its fantasia of Victoriana interior, claw-foot tubs and gorgeous patio, and the hilltop Arts and Crafts breath of fresh air that is Rosehaven Inn - right outside Tannersville in Haines Falls NY. Either way, you'll get a good sense of what life might have been like for vacationers in the 1890's and early 1900's when they moved from their city apartments to their mountain homes each summer.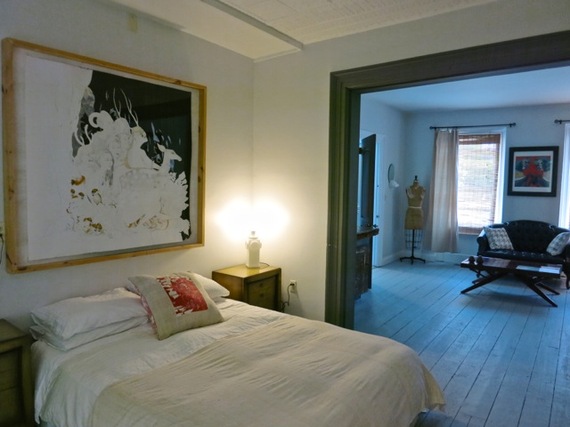 12. Lovers of hip, funky, curated décor will want to book a suite at the Harvey House in Catskill NY - four chic chambers in a formerly decrepit, now repurposed main street building. An in-town guesthouse right on Main St., the Harvey House is not for travelers who need a lot of handholding. But if you are an independent sort and appreciate upscale with heaps of eccentricity, join the hordes who are booking the large, studio-sized rooms here.