There is so much irony and bemusing juxtapositions in the sleepy town of Stratford, Ontario, I can hardly stand it.
To begin with, Stratford, the nexus of Shakespearian (read, serious) theater in the heart of Canada, is the hometown of pop sensation, Justin Bieber. Can you just imagine the teenybopper heartthrob rapping Hamlet's soliloquy on the stage that put this hamlet on the map - the Stratford Festival Theater? (Though if there's any truth to the movie Shakespeare in Love, perhaps Justin and William have more in common than first beliebed).
Secondly, Stratford, a good two-hour drive from Toronto, is home to an earnest, vital and growing Sustainable Food culture with high-caliber chefs who do magic with the products that come from local farms. Several "Food Trails" have been laid out to temp tourists with tastings, foraging, cooking and chef classes, farm dinners and the like. Sure there's the typical "Chocolate Trail" and "Maple Trail," but pairing pork with Porter for the "Bacon-Ale Trail" is pure genius. Who doesn't like a touch of fried pig with their Pilsner?
Whether you're into Bieber or the Bard, if you are a Chocoholic, batty for bacon, or if you just love to eat good food and see first-rate theater, Stratford, Ontario is one fun Getaway.
Herewith is a sampling of the food trails in Stratford, ON and what you can expect as a treat in each. $25 entities you to 6 tastings along one of three trails. (My suggestion is to visit three times and give each trail a day or weekend. You will be beyond sated if you try to do all in one weekend.) The Chocolate Trail consists of 20 establishments, Maple Trail has 12 and the Bacon/Ale Trail has 10.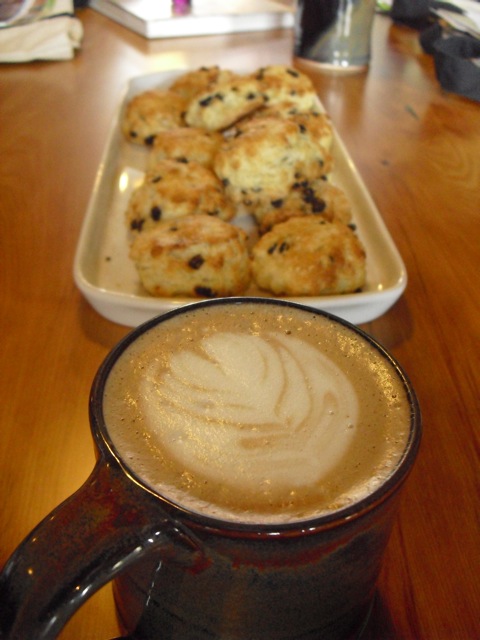 Revel Caffe; Revel Mocha Coffee. On the Chocolate Trail, Revel Caffe combines excellent java, community values and ethical trading practices. As a "Directly-Traded" product, Revel's owners buy beans only from small producers in Nicaragua, and handpicked beans are roasted locally in London, ON. Because beans are picked at the peak of ripeness, flavor is mild, not bitter, so your Revel Mocha is sure to be a revelation.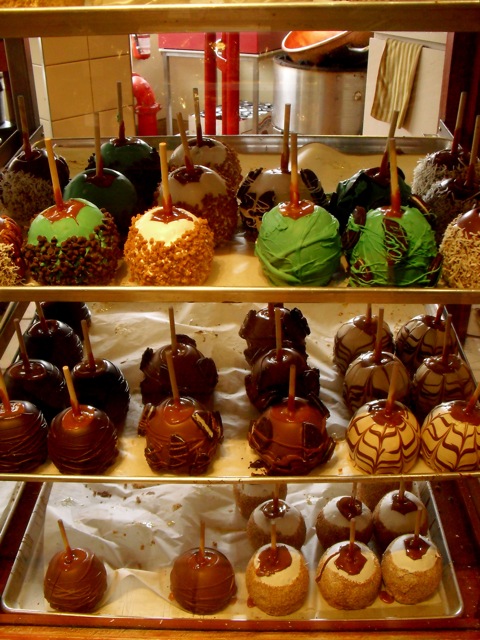 Rocky Mountain Chocolate Factory; "Comedy-Tragedy Mask Milk Chocolate." Yes, this is a franchise, but successful for a reason. Colorful chocolate-dipped apples line shelves - it's the signature item here. You can watch confectioners mix batches of molten chocolate in big copper kettles through the front window and "come in for a dip." "We've got it covered." Yes they do.
Molly Bloom's Irish Pub; Loaded Baked Potato Soup. Obviously on the Bacon/Ale Trail. The Loaded Potato Soup is Molly Bloom's "claim to fame. Owner Rob Wigan admits to "pumping out thirty liters," in other words "amazing amounts" of this thick, creamy (cream from local Hewit's Dairy), double-smoked bacon-licious award-winning soup per week, along with Toronto's own Mill Street Beer.
Let Them Eat Cake: Maple Mouse Log. On the Maple Trail, this jelly-rolled sponge cake filled with maple-mouse and rolled in crushed almond praline is so light and infused with that intense maple taste, it is my new obsession. You will finish that ample full-plate-sized "taste" - even though the portion looks huge. It is that amazing. Even better, the maple syrup used is sourced from a local Mennonite farmer.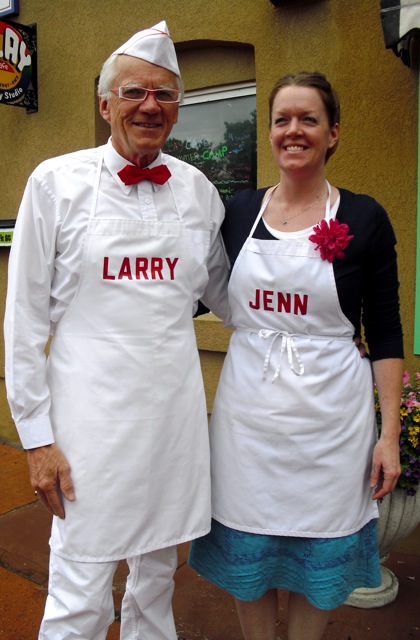 Jenn and Larry's Brittle 'n Shakes and Ice Cream Cakes: big bag of Maple Brittle. On the Maple Trail, it's really a "father-daughter" 50's Ice-Cream shop. Dad makes the frozen stuff, daughter is the Brittle-master and together this little place is the cat's meow for ice-cream cakes, pies, soft-serve custard and mix-in "Blasts" - the Canadian version of Blizzards.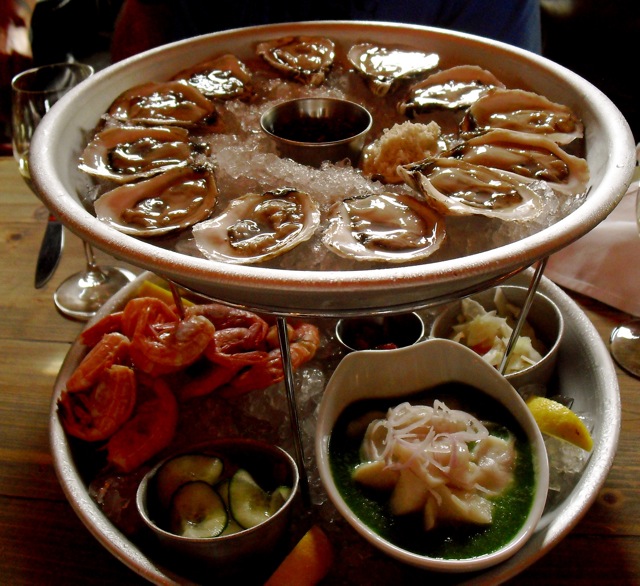 EAT: Pazzo Taverna. Save some room in your belly for an extravagant dinner. Distressed-wood tables, empty picture frames on grey wainscoted walls, candle-lamp chandeliers; Pazzo's upscale French Farmhouse dᅢᄅcor fosters an expectation of excellence from the kitchen and delivers. And then some. Expertly executed shaved truffle and fried mozzarella plates ($14 each), and tiers of crawfish, lobster, king crab legs, oysters and scallops (3-tiers, $145) arrive at your communal table like mana from heaven with a bit of fanfare and a bit of explanation. Downstairs, you'll find the more casual brick-oven Pazzo Pizzeria, and if you'd like to bring a picnic to the Shakespeare Theater, pick up a prepared meal next door at the incomparable Pazzo Bakery. I could live on the chewy/dense/incredible bread (brought to the table at the Taverna) alone.