The mid-1900's were boom times for Bucks County PA. The Bucks County Playhouse sent actors, the likes of Grace Kelly and Robert Redford, to Broadway and Hollywood. Theater hotshots, priced out of the Hamptons, were buying "gentleman's farms" and mansions on achingly beautiful country roads. And tourists came to beat the city heat.
But by the late 1990's, both the Playhouse and the region had fallen out of favor. The Theater was dismissed as a "has-been," formerly luxurious inns and taverns were fading with age, and shops shuttered.
Recently, however, the pendulum has swung back up. If you haven't been to Buck's County - and especially the less-visited northern section of the county, it's time to return.
Here are 11 reasons to revisit Bucks County PA, which is reemerging as a theater and dining powerhouse once again. For more information on this and other "Offbeat" destinations in the Northeast, consult GetawayMavens.com.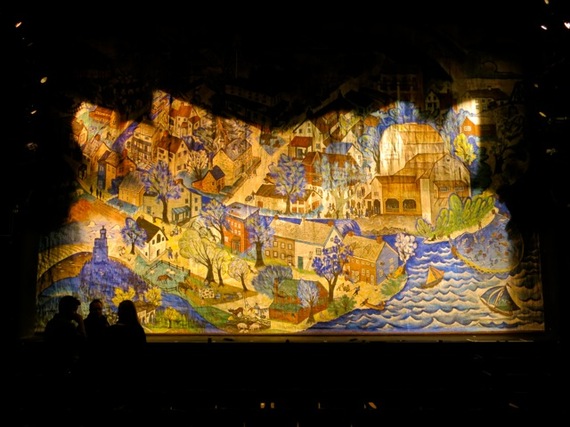 1. The Bucks County Playhouse is back! Reopened in 2012, after an extensive renovation, the "summer stock" theater that launched many a Hollywood star's career has, in 2014 alone, sent two original shows to Broadway: Mothers and Sons starring Tyne Daly, and the upcoming Misery, which will feature Bruce Willis in the leading role. Catch a future hit, or just take a fascinating tour of this former 1790 Mill turned theater.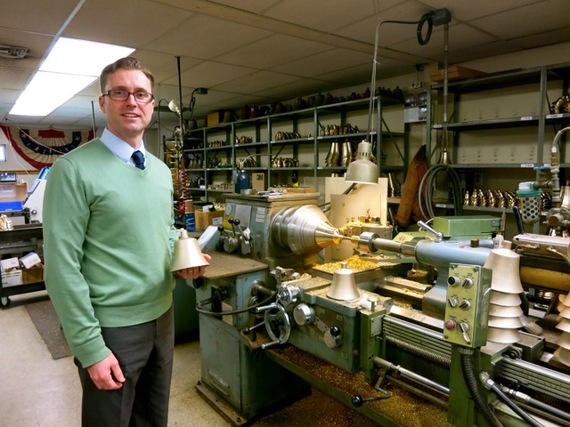 2. You can tour Malmark, one of three handbell manufacturers in the world. This is as oddball a factory tour as you'll ever find - simply because the products are so esoteric and beautiful, and the production rooms so intimate and approachable. Family owned and operated, Malmark makes and sells the largest range of artisan-crafted handbells and proprietary ChoirChimesTM from its 50,000-foot facility in Bucks County. A 1 ½ hour tour brings you within a handshake of artisans, and then into a demo room where you can try your hand at these fabulous musical instruments yourself.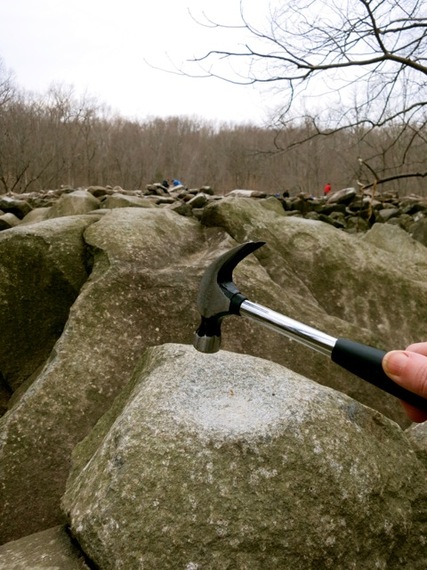 3. "Ring" a "bell" of a completely different sort at Ringing Rocks Park. This seven-acre boulder field is a geologic anomaly - and one of the largest diabase boulder fields in the Eastern USA. With a high content of iron and aluminum, these volcanic basalt rocks "ring" like a bell or metal pipe when you strike them with a hammer.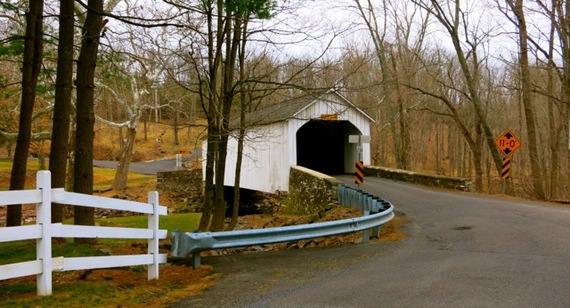 4. Forget Madison County - Bucks County has Covered Bridges in spades. There are 12 covered wooden bridges that remain in Bucks County, and the folks at Visit Bucks County have put together this ambling Driving Tour, which brings you to beautiful hills and dales, farms, woods and rivers, in the pursuit of your favorite quaint wooden bridge.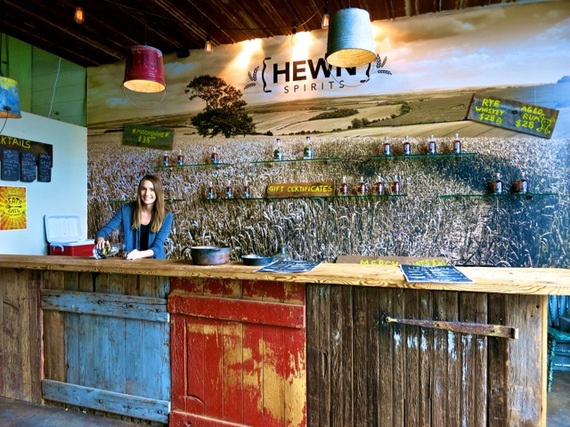 5. You'll find whiskey aged in hickory or chestnut at Hewn Spirits. Barn Hunter, Sean Tracy, has gone into the tiny-batch whisky making business. Fans of the reality show, Barn Hunters, know Tracy as the guy who turns distressed barns into dream homes, and then uses pieces of rare reclaimed 300-year-old wood to age his Reclamation American Single Malt Whiskey. Come in for a sip, a cocktail or to hang out with partiers on Friday Food Truck nights.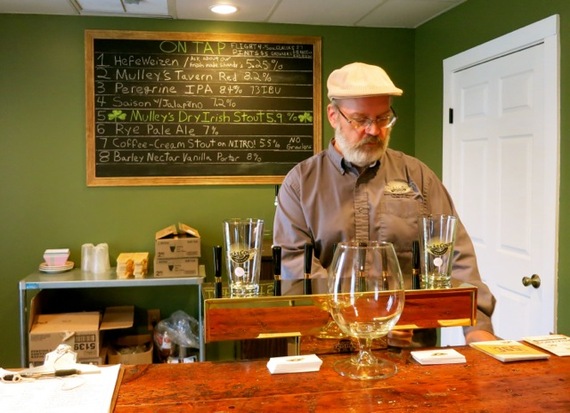 6. Try some "Surprisingly Different" brews at Bucks County Brewery. Right across the hallway from Hewn Spirits, Andrew Knechel concocts unconventional beers when he's not directing an IT Department for the NJ Department of Education. Opened in Jan. 2014, this mini brewery offers twists on the traditional, to very drinkable effect.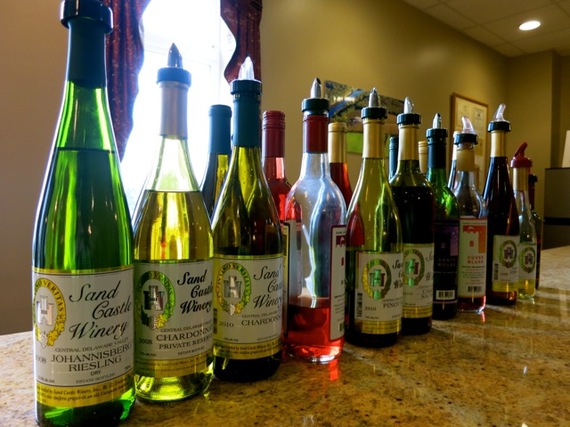 7. Gregarious Czech native, Joe Maxian, makes wine for the regular guy at Sand Castle Winery. After regaling you with stories about his homeland, Czechoslovakia (the winery building is modeled after a Bratislava castle) and his 72-acre vineyard, Maxian provides an entertaining tutorial on the proper way to taste, drink, and pair food with each wine. Be sure to ask for his "universal medicine for the good time" - mulled Alpine Spice - a combination of hot sweet wine and spices perfect on cold winter nights.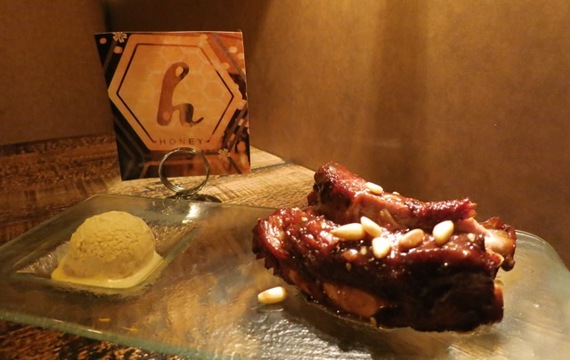 8. To take pleasure in bite after bite of cutting-edge, imaginatively served small-plate food, bring your open mind and adventurous palate to Honey Restaurant in Doylestown. Chef Joe McAtee demonstrates a talent for unlikely combinations of foodstuffs: Black Tea Glazed Spare Ribs with Ginger Ice Cream, the weird but incredibly delicious Fire and Ice - a mélange of Alaskan King Crab, spicy carrot sorbet and miso-chile mayo, and a parade of other exceptional dishes you won't find anywhere else.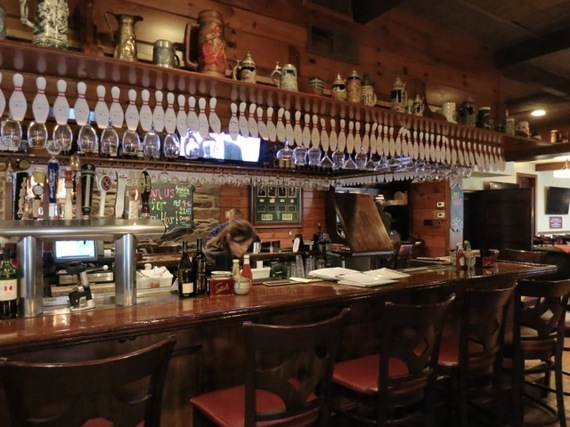 9. Revisit the newly reopened Plumsteadville Inn. Originally built in 1751 as a stagecoach stop between Philadelphia and Easton PA, the restaurant flagged in the early 2000's, closed in 2009 and reopened in 2012, much to the delight of decades-loyal patrons. With "80's Nights" and Comedy Shows, the Inn has brought some fun nightlife to this otherwise commercial strip.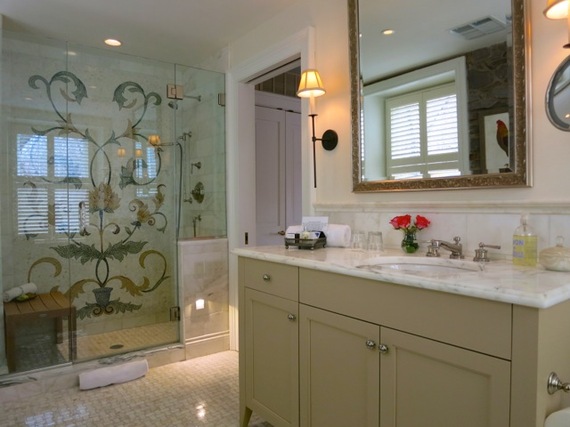 10. The renovated fieldstone Golden Pheasant Inn, on the Delaware River, arguably has the prettiest bathroom of any B&B in the region. Completely redone within the last couple of years, four rooms feature the latest technology (electronic black-out shades, large flat screen TV), charming low-tech details (fresh flowers, stacks of books here and there, soothing neutral color palette), and the pictured mosaic glass shower in the Delaware Suite.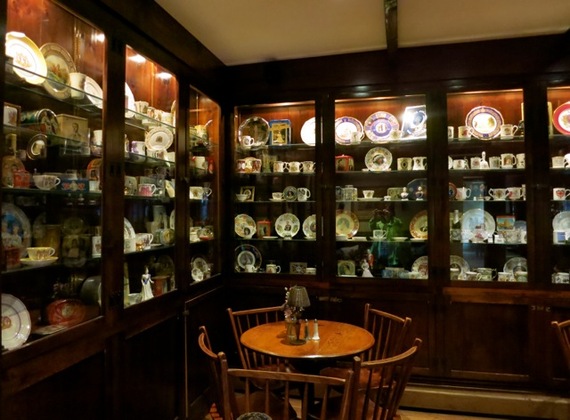 11. Stay where Washington never slept at the Black Bass Hotel. A Tory meetinghouse, this Colonial-era inn was renovated in 2003, incorporating original 1745 stone walls and recycled charred beams (from an 1830's fire) into the improved structure. Lift a pint or stem at the pewter bar - purchased at auction 50 years ago from Maxim's of Paris - in the Tavern Bar where large glass cases of British Royal memorabilia dating from Queen Victoria take up all wall space. Dine on signature "Meeting House Crab," a fan favorite for 60 years, then retire to one of the charming rooms upstairs.