Landmarks in Southwest Virginia towns tend to be identified by the reoccurring themes of time-honored country music songs: heartbreak (e.g. Hank Williams was last seen alive at the Burger Bar in Bristol, the Carter Family Fold in Hiltons was the site of Johnny Cash's final performance) or reinvention (the Barter Theater in Abingdon was founded by out of work hungry NY actors who traded "Ham for Hamlet"). So it makes sense that this region is the perfect place to discover the origins of these soulful traditions passed down from generation to generation.
Here are 15 ways to immerse yourself in the spirit (and spirits) of Southwestern Virginia. If you want more (much more), consult the Getaway Mavens at GetawayMavens.com.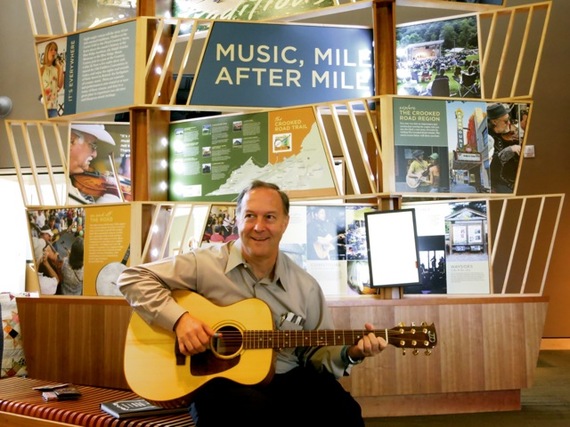 1. Drive The Crooked Road - 330 miles of meandering Southwestern Virginia back roads that propel road-trippers from one hidden music venue to another. Spearheaded by Bluegrass musician Jack Hinshelwood and folklorist, Joe Wilson, The Crooked Road preserves this "everyday fabric of life, this precious heirloom." For hundreds of years, Virginia parents with a penchant for plucking and fiddling, taught their children who in turn taught theirs. Along The Crooked Road, you'll stumble upon jam sessions, performances and various cultural experiences. There are 27 Wayside Exhibits where, via radio transmitter, Joe Wilson speaks about then plays those tunes. Get lucky and you just might stumble in on a store's back room or a front porch when music breaks out.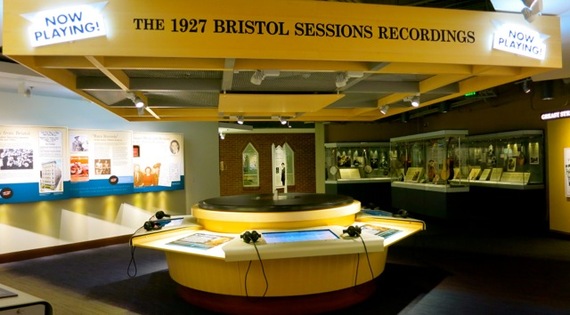 2. Learn about what country music musicians consider "The Big Bang of Country Music" - the Bristol Sessions - at The Smithsonian Affiliate Birthplace of Country Music Museum in Bristol, VA. The music of hills and "hollers" hasn't changed much since it was recorded for the world to hear in 1927 during a ten-day session in this Virginia/Tennessee border town, launching the careers of Jimmie Rogers and the Carter Family.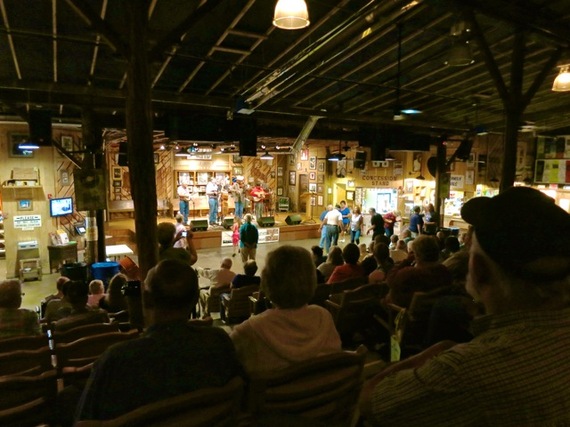 3. Speaking of the Carter Family, meet A.P. Carter's granddaughter, Rita Forrester, host of the Saturday night Carter Family Fold about 40 minutes drive from Abingdon or Bristol. Members of the Carter Family still live in this fold of the Appalachian Mountains, and visitors who find their way here can experience Rita's weekly show featuring the best of Bluegrass and Fiddle music. You can tell the regulars from visitors - they're the ones flatfoot clogging like unrestrained Riverdancers on the dance floor. Little kids learn from the grown-ups, and grandpas clog with toddlers. It's a scene that will surely melt your heart in this fast-paced, electronic world. Rita makes all the BBQ and other food for sale. Just don't expect (or bring) alcoholic beverages, as "this is a family place."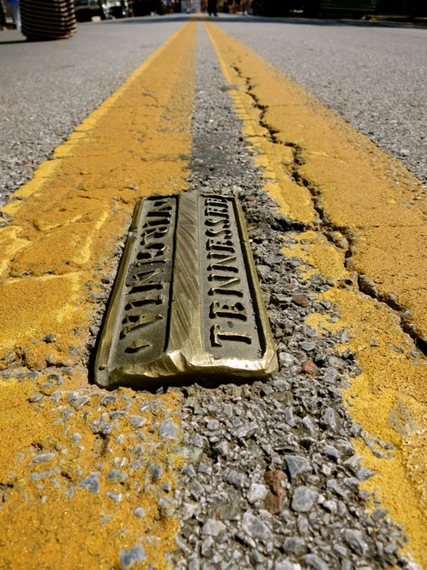 4. Walk down the center of the State Street, Bristol and you'll be straddling Virginia and Tennessee. The TN side has the NASCAR racetrack, but the Virginia side is where the "Bristol Sessions" were held.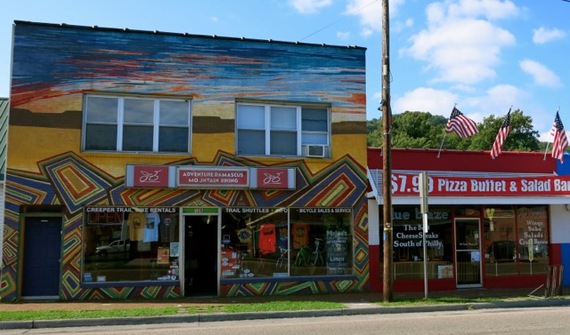 5. Rent a bike in Damascus to ride the breathtaking 34-mile "Creeper Trail." Running from Whitetop Mountain to Abingdon, over 200,000 people a year (and growing) ride down the mountain, along and over rivers, through valleys and into towns. There are seven bicycle rental shops in Damascus alone. For $24 you can rent a bike and shuttle to the summit of Whitetop Mountain where the trail begins.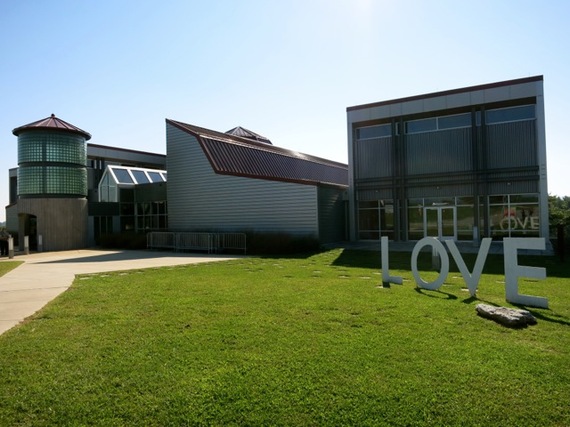 6. Discover the best Southwestern VA crafts, food, wine and music at Heartwood - Artisan Gateway to Southwest Virginia in Abingdon. A performance space, art and craft gallery, wine bar and café, Heartwood should be your first stop just to get your bearings. Over 450 juried artisans, many who introduce themselves through short videos, display and perform their considerable skills and talents in this eye-catching contemporary building.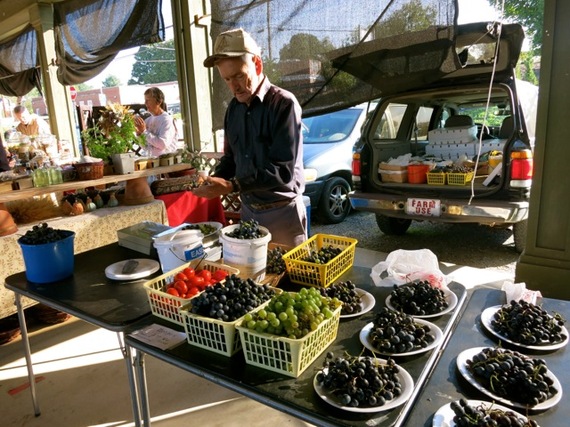 7. Meet some friends at the Abingdon Farmers Market for fruits, veggies, meats, wine, clothing, soaps and more, unloaded from vans fresh from farms and studios. The market is unique in that it is "producer-only" - if you don't "make bake it or grow it," you can't participate.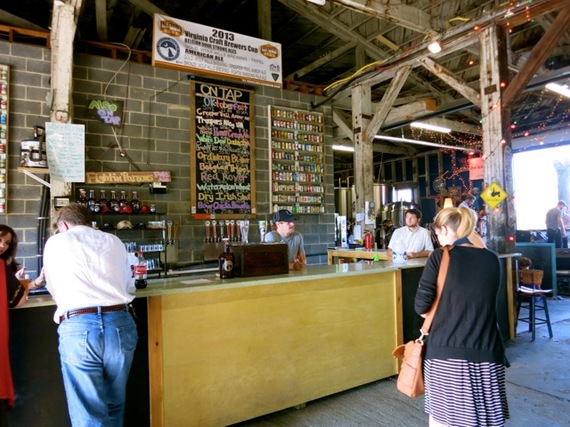 8. Try a fresh new brew at Wolf Hills Brewery, in a rustic, barnlike former icehouse, fast becoming a favorite stop for cyclists at the end of the Creeper Trail.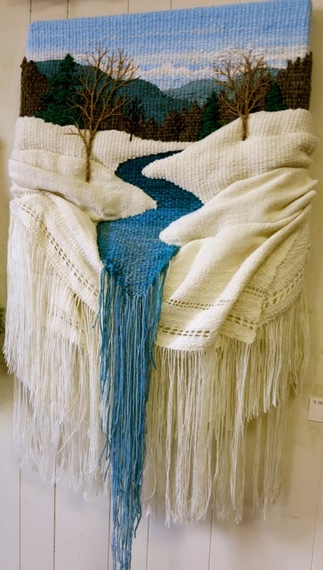 9. Be amazed by Nancy Garretson's 3-D Tapestries and the fantastic work of other artists-in-residence at The Arts Depot in Abingdon. Purchase directly from them - eliminating that pesky gallery mark-up.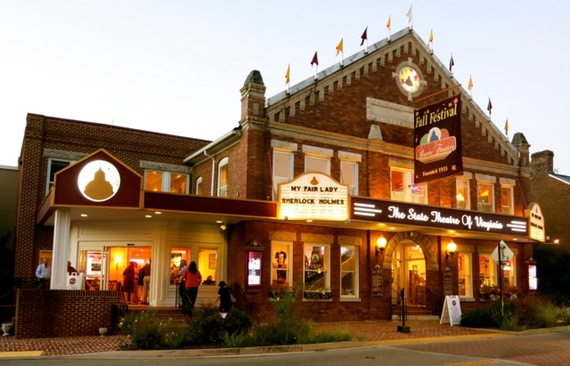 10. See a play at the famous Barter Theaterin Abingdon, named for starving Depression-era actors who traded performances for food, e.g. "Ham for Hamlet." Many well-known actors- including Gregory Peck, Ernest Borgnine, and Kevin Spacey - earned their chops on these boards.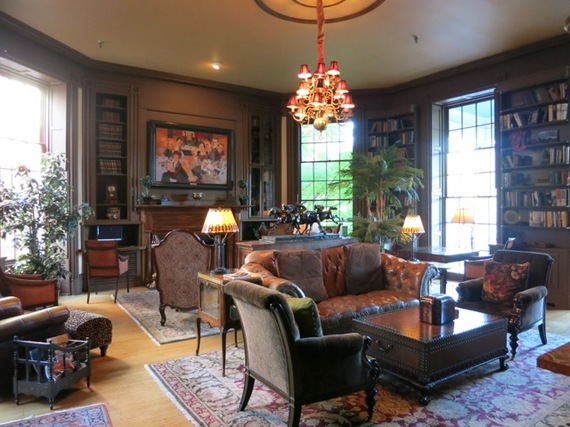 11. Sip a complimentary Port nightcap, in a genteel library that houses a Remington bronze and an oil painting from the Algonquin, at The Martha Hotel in Abingdon. Built as a graceful mansion, then a girl's school and Civil War hospital, the rebranded Martha Washington Hotel has luxe bedding and fine rooms, naturally, but also an indoor salt water pool with retractable roof. Plus, it sits right across from the Barter Theater.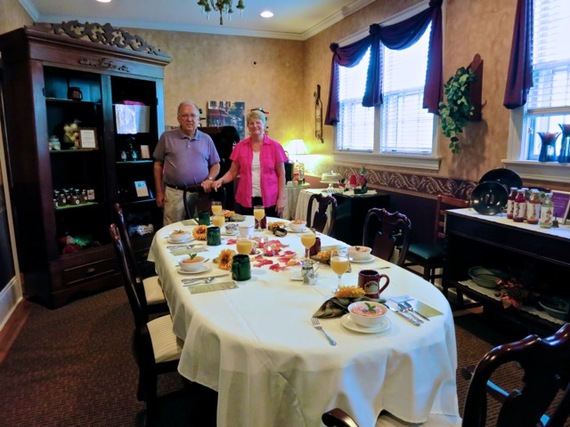 12. While cyclists surge to the Creeper Trail, bikers go wild for The Back of the Dragon - a 32-mile, 260-curve drive across three mountain ranges on Route 16 from Tazewell to Marion (or visa versa). Those who complete the ride are called "Dragon Masters." At least one luxury inn is "Dragon Friendly" - the Collins House Inn in Marion, which has, besides beautiful rooms and undeniably gourmet breakfasts, secure space in the garage to stow your bike.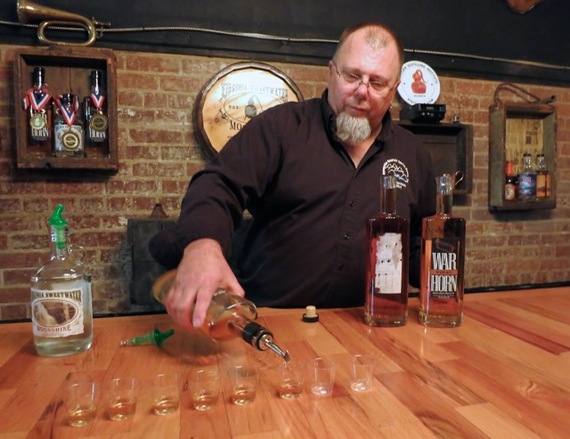 13. Take a Moonshine Making Class or just watch how it's done (followed by a few samples) at Mercantile Store/Appalachian Mountain Spirits in Marion. Owners Scott and Dana Schumaker aim to "save Virginia heritage in a safe and legal manner," extracting their signature Virginia Sweetwater Moonshine in stills up in the hills like the old timers used to do it.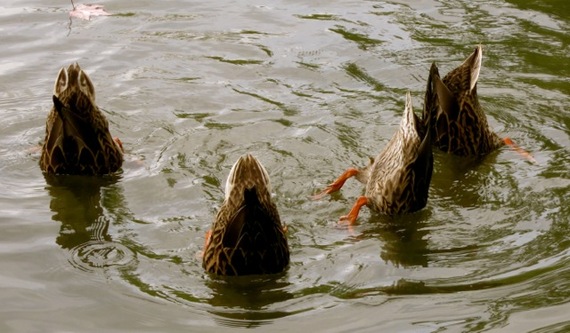 14. Meet these hungry mother ducks at Hungry Mother State Park, and learn how the park got its name. (Spoiler alert, it was a marketing ploy). Built by the CCC (Civilian Conservation Corps) and opened in 1936, Hungry Mother SP still retains its early 20th century charms, with 17 miles of walking trails, a swimming beach, lots of picnic tables, and five original cabins. Hike five miles around the lake and then 3 ½ miles up to Molly's Knob and back for a great overview.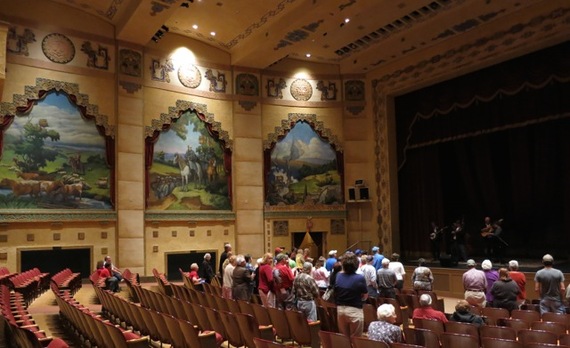 15. Roy Rogers appeared with his horse, Trigger at the Art Deco Mayan Revival Lincoln Theater in Marion. The Lincoln, which hosts the PBS bluegrass series Song of The Mountains on the first Saturday of each month, was recently renovated to its former glory. If there's a performance on the night you are in town, plan to go. Even lesser known Bluegrass bands draw nearly a full house of locals, and it's as much fun to people watch as it is to enjoy what's onstage. The General Francis Marion Hotel next door, built in 1927, hosted theatergoers in the roaring 20's. It, too, has been reborn as a very well-priced luxury hotel, and makes a fine base for a visit here.