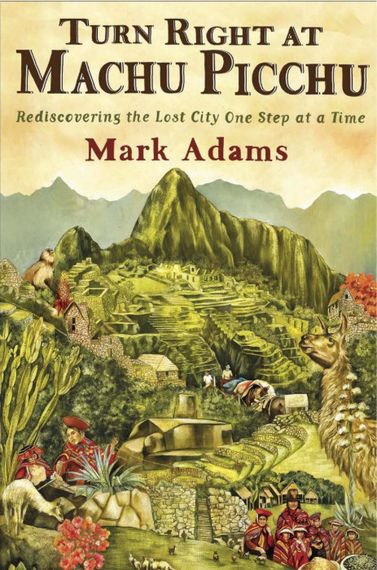 Photo courtesy of Mark Adams
1.Read Turn Right at Machu Picchu by Mark Adams for an historic overview of the fabled Machu Picchu, Cusco, the Sacred Valley, and Lima, amusing takes on local characters, and a heavy dose of self-deprecating humor. With the wit of Bill Bryson and scholarly research of a history professor, Adams weaves together three eras into one enjoyable travel book. While attempting to recreate Hiram Bingham's 1911 trek and "discovery" of Machu Picchu, Adams also reflects on the Inca civilization that built these ancient cities throughout Peru in the 13th -16th centuries and its final showdown with Spain in the mid 1500's.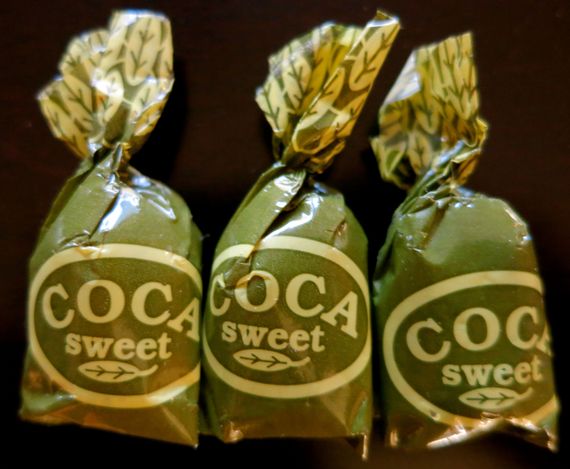 2. Altitude Issues. Googling all the bad things that can happen to your body at high altitude can drive you nuts. Remember that over two million tourists visited Cusco and Machu Picchu in 2013 and only a handful had an extreme response to the elevation. Yes, you'll feel the thin air as soon as the airplane doors open in Cusco. You might get a bit lightheaded, headachy or dizzy: all normal lowlander reactions. In response to an exponential growth in tourism, Andean entrepreneurs hawk products to mitigate the effects of what they call soroche. The first thing you see in the airport terminal as you make your way to baggage claim is actually something you will never ever find in the States (as a matter of fact, it's illegal here): a big bushel of coca leaves. We're not talking chocolate beans, folks. You'll find coca tea bags, coca candy, and the ever-present bay-leaf-like coca leaves in every hotel, restaurant and market. Sure, take advantage of this source of personal energy, but don't forget to drink water often, keep hydrated and use Ibuprofen for unrelenting headaches. This is based on experience. Even though I could not take Diamox -- a sulfa drug -- due to allergies, I was fine after a day, gallons of water, and a couple of Advils.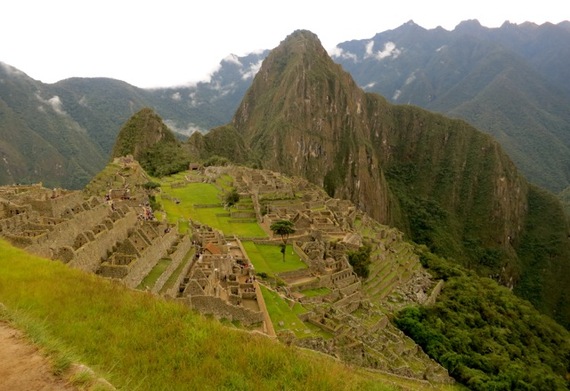 3. Visit Machu Picchu. Machu Picchu stands apart in Peruvian history as the one Inca city that the advancing Spaniards never found as they captured and colonized the rest of the Empire. Brought to world attention in 1911 by Hiram Bingham through a dramatic series of articles in the newly popular National Geographic magazine, Machu Picchu is now considered one of the Seven Wonders of the World and unfathomable in its beauty. Some tips for getting the most out of your visit: first of all, get your tickets in advance. Tourism is increasing by the month, and you may face restrictions on entry otherwise. Get up at 5:30a.m., take the first bus (around 7a.m.) with your passport to the top of the mountain, and as soon as you enter the site, climb the stairs to your left (just follow the early birds) for the "money shot" overview of this fairytale compound. Come with a guide or secure one at the entrance: he or she can cover the highlights in a couple of hours.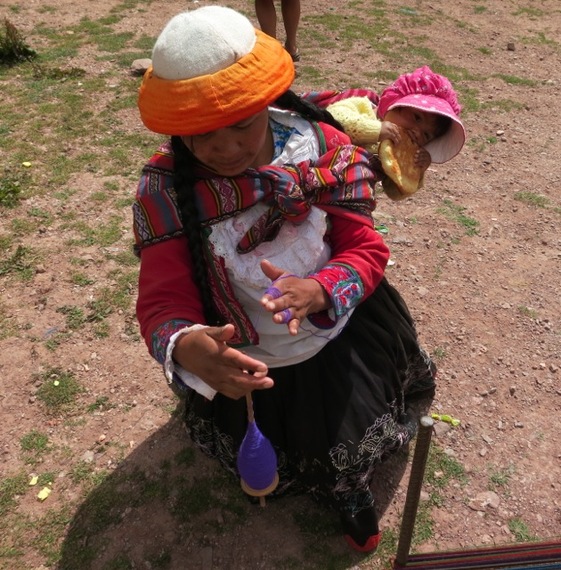 4. Help lift women out of poverty at the G-Adventure Planeterra Community Women's Weaving Project in the Sacred Valley. You'll learn about the intricacies of Incan textile designs and what each motif represented, while watching a dozen women (some with babies swaddled on their backs) working complicated looms. Outside, dozens of other women spin raw alpaca wool via a top-like spindle as toddlers and puppies amuse themselves underfoot. You'll discover the fascinating ways that shorn fleece is washed and dyed naturally, using only plants, minerals and insects to create vivid colors. And naturally, you can purchase everything made here at extremely reasonable prices.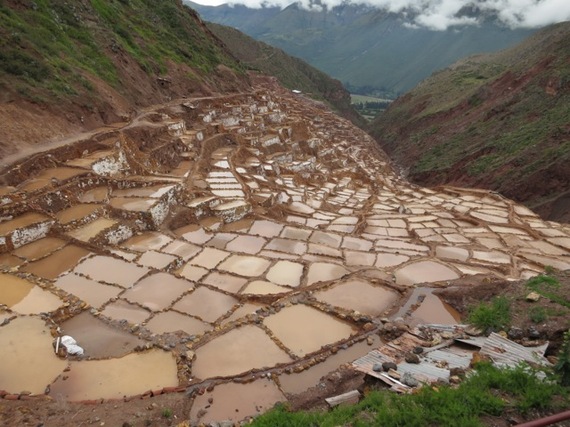 5. Buy some pink peruvian salt at its source, the maras salt pools in the Sacred Valley. High within a mountain valley, these series of salt pools, fed by one small saltwater stream, have been harvested by local families since "Incan times." Like every other form of farming in the fertile Andes Mountains, these salt "mines" are terraced downhill and create a striking landscape, much like the tanning/dying pools in Fez, Morocco. During the dry season, all the water evaporates, leaving mineral-rich, highly prized pink Peruvian salt, which you can purchase on site for a song.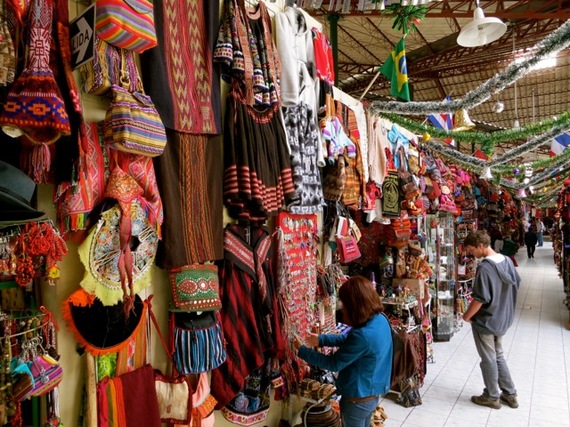 6. In Cusco, shop for cheap bargains at the Cusco Handicraft Market. Bright woven tablecloths ($20), llama-festooned overnight bags ($12), ceramic mugs and bowls ($5), eye-catching leg warmers ($2): you'll find bargains galore -- all negotiable -- throughout dozens of stalls. This is what you brought that extra suitcase for. Just don't expect that $10 "Baby Alpaca" sweater to be anything but synthetic. The real deal will cost you upwards of $100 U.S.
7. Spend a few days in the Peruvian Amazon Basin. It's one hour from Lima to Cusco, then another half hour flight to Puerto Maldonado: just 30 minutes from one of the highest elevation cities in the world to the bright green, dripping, muddy world of the rain forest. There are over a dozen eco-lodgings on the Apurimac River (the river that becomes the Amazon River in Brazil), and only one on the mind-blowingly beautiful Sandoval Lake, most of which are as luxurious as your basic rustic summer camp (unless you're Teddy Roosevelt: then these accommodations will surly disappoint). All are within the 1,000 square mile Tambopata National Reserve -- one of the most wildlife rich conservation areas on the planet.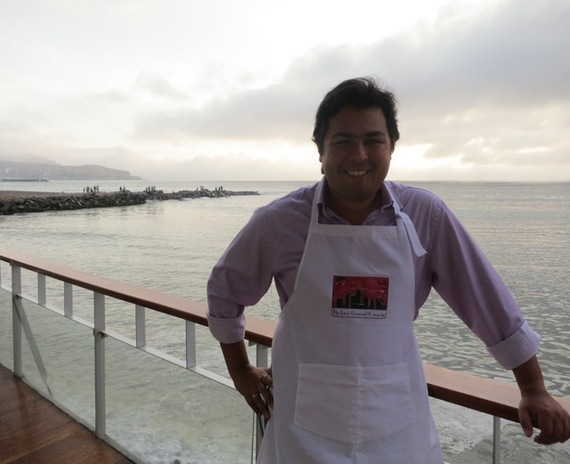 8. In Lima, learn Peruvian history through its food with Lima Gourmet Company. This culinary exploration of Lima will no doubt be a highlight of your time here. Though the daytime tour is more popular, I took and will recommend the five hour nighttime tour, with stops and nibbles in some of the toughest-reservation restaurants in the city. Lucas Montes de Oca, who owns the company with his American wife, Samantha Lewis, loves people, food, the social scene and the growing prominence of Lima in the culinary world. And his exuberance is infectious. He or one of his equally passionate guides will pick you up at your hotel in a 9-person, leather seat luxury van, and immediately expound on the political and culinary history of Peru.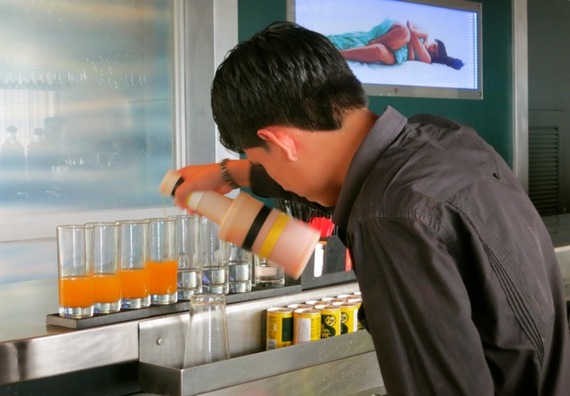 You'll stop at four hot restaurants: Cala - right on the beach - for Pisco Sours, Amaz for haute Amazonian jungle food, Huaca Pucllana at the pre-Inca ruins (a perfect example of private enterprise supporting national historic sites, restaurant owners promised to restore and manage these adobe ruins in exchange for placing a top restaurant there. A win-win situation at no cost to the government) where pictures of Bill Clinton and George Bush among other American dignitaries line the walls, and a casual spot in the Bohemian Barranco district for fried pumpkin donuts and a stroll over the Bridge of Signs -- Lima version. Along the way, Lucas or your guide will point out the places that make Lima so special. "Here's something you won't find in America," Lucas points out slyly. "It's the Cuban Embassy."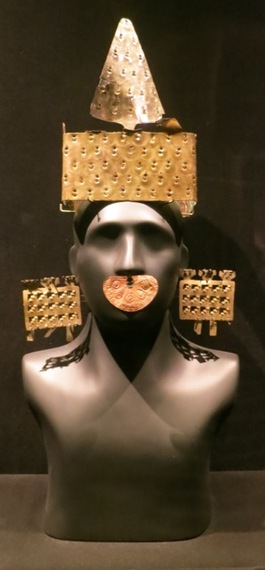 9. Visit the Larco Museum in Lima. Let's set aside the ceramic porn exhibit for a moment. The Larco Museum is a must-see as the private collection of a wealthy man obsessed with Inca and pre-Inca pottery, gold and silver headdresses and masks, and other artifacts from multi-level, multi-era archeological sites in Peru. The museum building itself is a wonder -- whitewashed and blanketed with Bougainvillea vines in every color. In the first Storage Gallery, you'll find glass cases crammed with 45,000 ceremonial pitchers in human, animal and food shapes, and each subsequent gallery showcases ceramic and precious metal jewelry over 4,000 years of pre-Columbian history.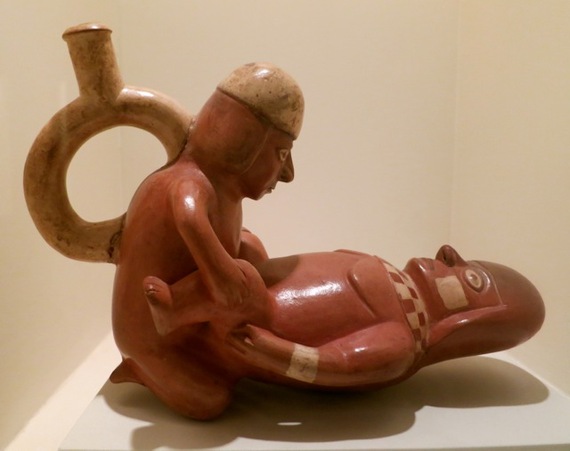 The Museum's biggest draw, as you might expect, is its graphic "erotic" pottery exhibit, featuring ceramic figures in every conceivable sexual position dating to second Century ACE. According to one guest: "It's the Latin Kama Sutra." Plan to stay for a while, and perhaps have lunch at one of the best restaurants in Lima, right on site.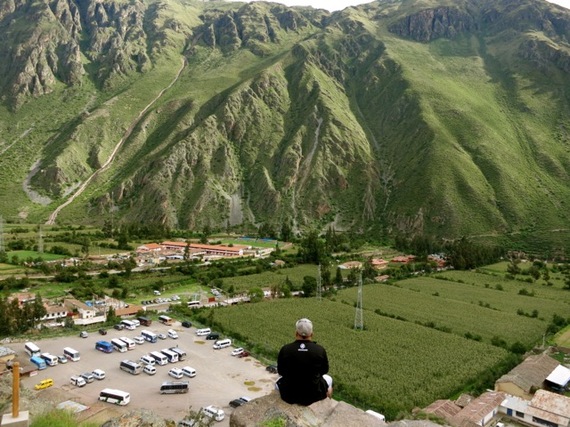 10. Unless you're a starving artist or backpacker with limited funds use a tour company with insider knowledge that is able to move you and your luggage around to multiple areas of Peru without hassle. For example, our seats were booked for us "on the left side of the plane" for the best view of the Andes as we flew into Cusco -- just one advantage of seeing the country with an in-the-know company such as G-Adventures, known for giving back to disadvantaged communities through its foundation, Planeterra, which "supports sustainable social and environmental solutions in destinations travelers love to visit." If you're looking for five-star luxury and only the best will do, Abercrombie & Kent or Butterfield & Robinson are two of the best.
Photos courtesy of Malerie Yolen-Cohen
You'll find more information about these attractions and recommendations for other area restaurants and lodging at GetawayMavens.com.