Hampton Roads, Va., is that spit of East Coast USA where rivers empty into the Chesapeake Bay, which empties into the Atlantic Ocean. For 400 years, the area that now comprises Virginia Beach, Hampton, Norfolk, Newport News and Williamsburg has been most associated with security, safety and rescue on all kinds of levels: from personal to national. It's home to our largest naval fleet and Coast Guard presence in the country, and, surprisingly to the Association of Research and Enlightenment -- established by "intuitive healer" and psychic Edgar Cayce. You'll find "Freedom's Fortress," where fugitive slaves sought asylum during the Civil War, and one of the most significant Mariner's Museums in the world. And, bringing us into the Space Age, Hampton Roads is also home to Langley Air Force Base and Research Center =- where all the first astronauts were trained.
I recently had a chance to discover the best that Virginia Beach, Hampton and Newport News had to offer, and though this is by no means an exhaustive list, the following represents the best attractions, restaurants and lodging for a three- or four-day road trip to the area. For more on each destination, check out GetawayMavens.com
Virginia Beach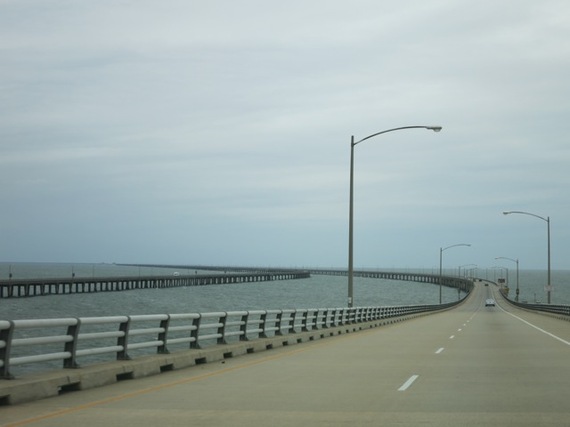 Drive the 17.6-mile Chesapeake Bay Bridge-Tunnel, recognized by Structural Engineer Magazine as one of the "Seven Structural Engineering Wonders of America for the 20th Century." If you plan to drive to Virginia Beach from the North, forget about I-95, "save 90 miles" and run straight through the divide between the Atlantic Ocean and Chesapeake Bay.
Virginia Beach began as one small Lifesaving Station: the Seatack Station -- built in 1878 to rescue victims of shipwrecks and storm-tossed vessels offshore. The Old Coast Guard Station Museum celebrates this history of heroic "surfmen," tracing the US Life Saving Service from 1871. The Hampton Roads area remains a city of rescue -- it is home to the highest concentration of Coast Guard personnel, assets (30 ships of various sizes), and budget expenditures in the country.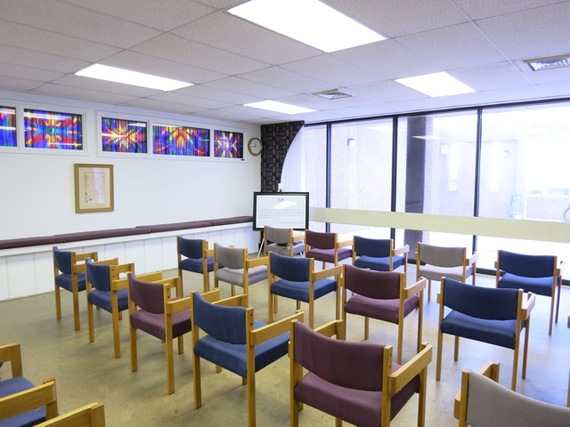 Yes, Virginia Beach is acclaimed for saving victims of shipwrecks and mishaps at sea, but, surprisingly, this beach-town teeming with suntanned masses is a center for salvaging the dispirited as well. The forerunner of the New Age Movement, Edgar Cayce (born 1877; died 1945) was a "holistic" healer way before his time who determined in 1931 that Virginia Beach was the opportune place to set up his A.R.E. (Association for Research and Enlightenment). Now, walk-ins can peruse the library of 3,000 medical and non-medical psychic "readings," join in a free guided meditation at noon every weekday, test your ESP capabilities on Saturdays and Sundays at 1 p.m., free your mind on the Labyrinth walk, or relieve your bare feet on the river-stone "Reflexology Walk." The Center also offers yoga, massages, acupuncture, reflexology and other spa-like services for much less than you'd pay elsewhere.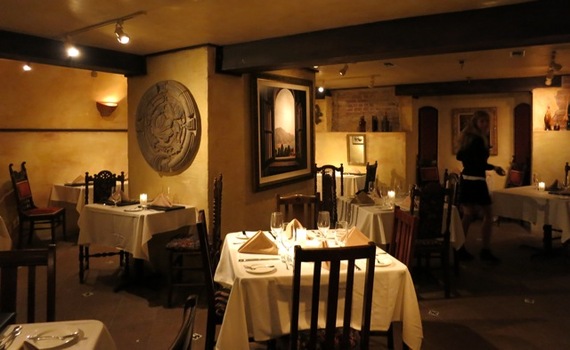 There are hundreds of restaurants in Virginia Beach, and far be it from me to rank them, but these three are infinitely satisfying in very different ways. In the cellar of a very posh B&B located within an enclave of manor homes, this intimate, subterranean, vaulted-ceiling, candlelit, Cellars @ Church Point Manor is the ultimate "date night" spot. Chef Matt Weishampel's skills can be found in dishes like Oysters & Pancetta ($12), Salmon on Cedar ($24), and other "French Country With Southern Flair." Croc's 19th Street Bistro was the very first Green Restaurant in Virginia. Fresh, local, American-Lebanese infused dishes emerge beautifully presented and tasty from the open-kitchen. Bar-master Joey Habr transforms herbs from the garden out back into delectable "Garden Inspired Cocktails" like Rosemary Aroma-tini and Lavender Lemonade-tini. Be sure to make reservations early for the salty, sassy "Drag Yourself to Brunch" Sundays -- where outrageous Drag Divas liven up the place. Back Deck is really the back deck of the Shellfish Company Store, with great views of Lynnhaven Bay (A Chesapeake inlet) and a party every night. Order the Crab Dip appetizer ($8.95), a fan favorite made from scratch that comes out sizzly hot, and one (or two) fun cocktails like "What the Duck?" -- a concoction of vodka, gin, rum and strawberry puree.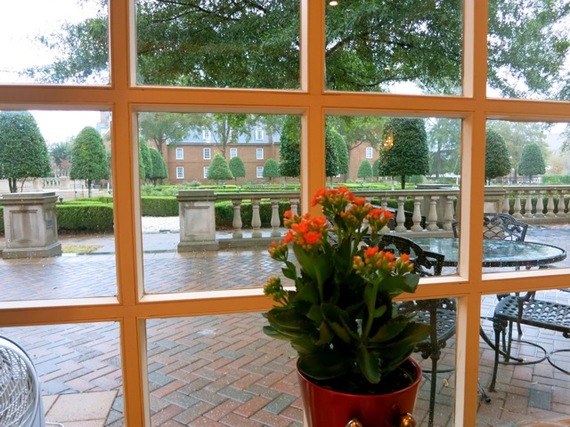 Of course you can choose one of those big hotels on the beach to stay in. But for something completely different, book a room at the Grand Georgian designed Founders Inn. Portraits of our country's Founding Fathers in a grand lobby with crystal chandeliers, exquisite English Gardens in a large courtyard, large traditionally decorated rooms with fireplace and granite baths, Founder's Inn was built only 20 years ago but appears as if it's been here forever. It's a 20-minute drive to the crazy-sweaty-sandiness of the beachfront, and according to staff, the perfect place to "recoup." If you're aiming to impress your honey, stay at the palatial Church Point Manor, set within a residential enclave of mini-mansions. It's a European Getaway in the middle of Virginia Beach, and as much of a surprise for locals as it is for visitors.
Hampton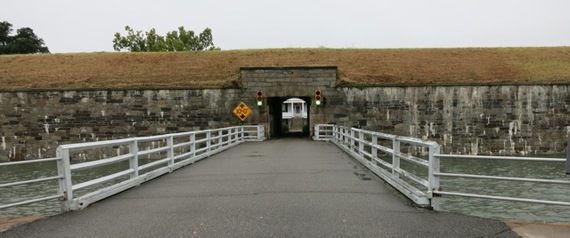 Recently decommissioned Fort Monroe has been protecting Virginia's shore for nearly 400 years in some form or another. The fort has played manifold roles in history, not the least of which as a safe haven for escaped slaves. These roles are showcased at the excellent Fort Monroe Casement Museum. Young engineer, Robert E. Lee saw his first child, George Washington Custis Lee, born here while supervising Fort Monroe's construction, enlisted man Edgar Allan Poe spent a few months here in 1828 before heading to West Point, and Confederate General Jefferson Davis was allowed only a Bible and Book of Episcopal Prayer while imprisoned here after the Civil War. Fort Monroe has a significant, albeit inadvertent place in African-American history. In 1861, Abraham Lincoln assigned canny Massachusetts's lawyer, Ben Franklin Butler, to oversee the Union controlled fort. On Butler's first day in residence, three escaped slaves sought asylum. Under the Fugitive Slave Act, he was required to return the slaves to their owners but resisted, finding the perfect loophole. As a Confederate State that had seceded from the US, Virginia was considered a "foreign country at war with the US" so Butler seized the slaves as "contraband." This lead to the Contraband of War Decision, which later became the Emancipation Proclamation. Slaves in the Hampton area got the memo quickly, "If you can get to Fort Monroe, you can be free!" and so Fort Monroe became "Freedom's Fortress."
Due to the prevalence of African-Americans in Hampton after the Civil War, General Samuel Chapman Armstrong, the white son of Hawaiian-based missionaries who had led several Black troops, established Hampton University in 1868 for men of color. That same year, the Hampton University Museum, the oldest African-American Museum in the country, began to display important African artifacts. Though the museum presents a wonderfully curated catalogue of African, Native American, Asian, and Pacific Island art, I was most moved by one of the three pens that Abe Lincoln used to sign the Emancipation Proclamation and a riveting Kuba mask from the Congo. Black American missionary William Sheppard was embraced by the Kuba tribe as their reincarnated King, thus entrusted to receive this incredibly rare relic.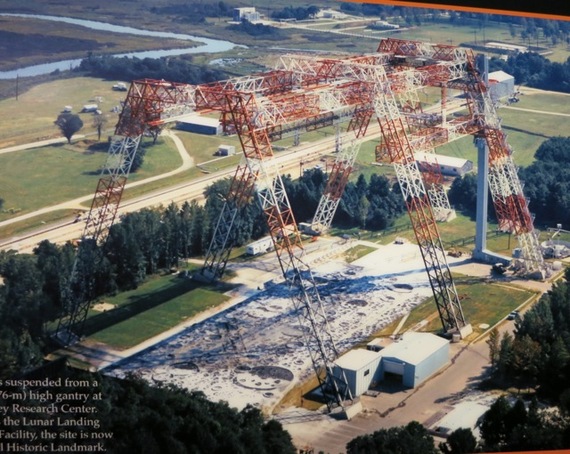 NASA's astronauts, from the "right-stuff" Mercury Project on, trained at Hampton's Langley Air Force Base Research Center, so it's no big surprise that the superb Virginia Air and Space Center is based here. Also serving as Langley AFB's official Visitor's Center, this enormous sun-lit building contains over a hundred interactive exhibits and dozens of whole airplanes, many suspended from the Rocket-Hanger high ceiling. Find the simulated Lunar Lander used to train astronauts at Langley. Suspended by cranes above a replicated moonscape, the astronauts "landed" their mock Lunar Module via small rocket motor. Armstrong's first words when touching down on the real moon were, "Houston, it was just like landing at Langley!" Most recent exhibits focus on that "big rusted ball" - Mars, with full-scale mock-ups of Spirit and Opportunity - the Mars Landers. The Air and Space Center will be following Curiosity - the largest Rover to date with a self-contained bio-lab right onboard - which is heading off into points unknown. Thrilling.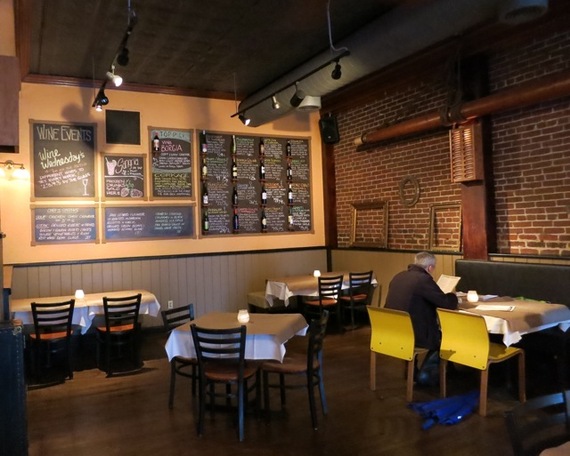 For Hampton eats, you don't have to be as brave as Bizarre Foods America Andrew Zimmern, who came to chic, wine-bar-ish Conch and Bucket, located in the up and coming Queens Way section of town, for the signature "Sea Ray Sliders" ($8). Opt for the very Southern Fried Green Tomatoes ($9), the signature Blue Crab Carbonara ($18) or great Shrimp and Grits ($16) and wash it down with one of a hundred types of beer. This area of the country is known for crab cakes (Hampton was once called "Crabtown") and Surfrider Restaurant makes one of the best crispy dense impeccably fresh versions.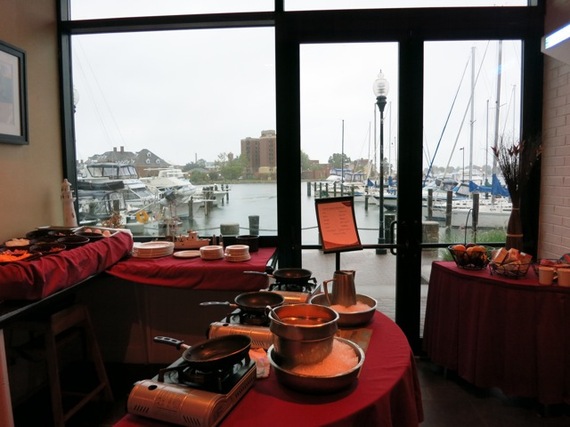 For an overnight, choose between the large, boaty Crowne Plaza @ The Marina right next door to the Air and Space Museum with unsurpassed harbor views, or the opulent, intimate Magnolia House which doubles as a small wedding venue for up to 20 guests. Stunning rooms with extravagant bathrooms come with full breakfast, and wine and soft drinks are available to take out to the inviting wraparound porch.
Newport News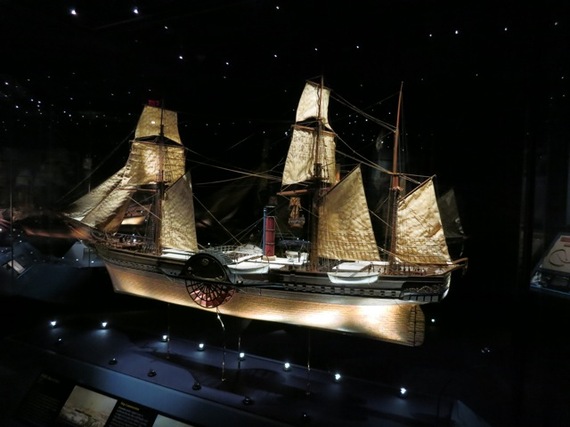 Speaking of rescue, The Mariner's Museum, considered one of the top 5 Maritime Museums in the world, and called a "National Treasure" by the Washington Post, is removing salt and sediment from the recovered turret of a 140 year old Ironclad Naval vessel in Largest Marine Metals Conservation Lab in the world. You can spend a day in the $30 million USS Monitor Center within the museum, which opened in 2007 and was awarded the Excellence in Exhibition Award by the American Association of Museums. On March 9, 1862, two Ironclad war ships, the Confederate CSS Virginia and the Union USS Monitor clashed nearby in The Battle of Hampton Roads: the first confrontation ever between these iron-plated Civil Warships. Later in 1862, the 173 ft. USS Monitor was caught in a bad storm and sank off of the North Carolina Coast. In 2002 the turret was lifted from the sea floor, and now you can look through a bank of observation windows to see it soaking in a 90,000 gallon cleaning tank. The museum also features a full-scale walk-through model of the USS Virginia, with reconstruction of the polished wood and high ceilinged officer's quarters, as nice as any high-end cruise ship stateroom. And don't leave the museum until you stop into the August and Winifred Crabtree Exhibit, which showcases 16 precisely rendered, luminous miniature ships in near complete darkness. It's ghostly, otherworldly and unlike anything you've seen before.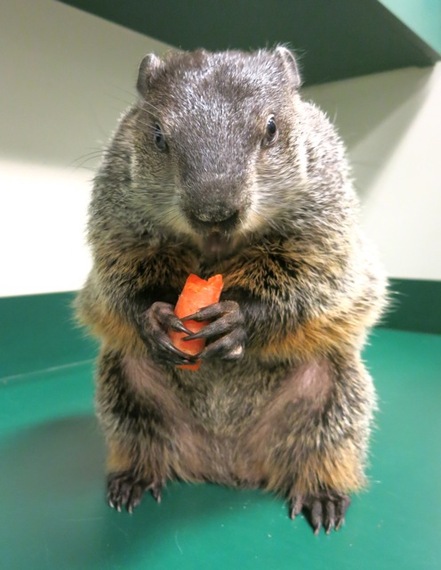 If you have any interest in wild animal rescue, take a Behind the Scenes tour at Virginia Living Museum. Throughout a slew of habitats from steamy swamp to woodlands, "you'll see more animals in two hours here than you'll see in a lifetime." Depending on your choice, you'll go through "employee only" doors and see fridges full of frozen fish, seahorse breeding tanks, and my personal favorite, the "orphaned animal room." Imprinted on humans, the woodchuck and screech owl are particularly beguiling. All along, the message is "Conservation." These animals belong in the wild, no matter how much we might want to take that adorable woodchuck home.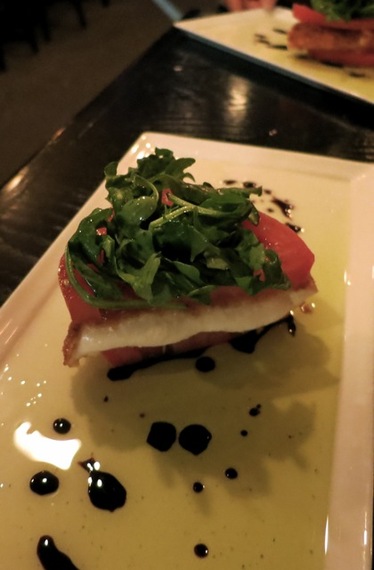 Historic Hilton Village, the first government-subsidized neighborhood built for shipbuilders in wartime 1918 is becoming gentrified, with innovative, earth-to-plate restaurants like Circa 1918 which defies classification. It's "French-Italian-Asian-Regional Contemporary American," says Chef-owner Chad Martin, who loves to experiment with local ingredients. Signatures include enticing Smoked Bison Meatloaf atop sour cream mashed potatoes ($22), Lamb Burger With White Cheddar and Candied Bacon ($12), and a knock your socks off Caprese Salad composed of slices of Heirloom Tomatoes, smoked Buffalo Mozzarella and micro greens ($8).
If you want to stay in local, the nicest place in town is the cheery upscale Newport News Marriott City Center,. Throw in an extra $20/day to be a Marriot Rewards Member, which enables you to access the Concierge Level with daily morning breakfast, afternoon hors d'oeuvres and evening desserts, with snacks and soft drinks throughout the day. Well worth the cost.