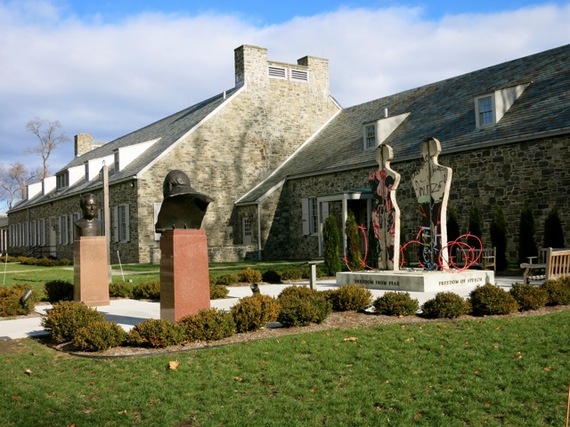 You've come up to Hyde Park, NY to see the Franklin Delano Roosevelt National Historic Site. You've spent the day touring his boyhood home, a bit shocked to see the actual bed on which Sarah Roosevelt gave birth to him, and spent hours learning about our only US President to have been elected four terms in a row only to die a year and a half into his fourth term. FDR's New Deal helped steer our country out of the Great Depression and his final years brought us into the Second World War. If you do nothing else in this town, spend a day here.
But Hyde Park and its neighboring towns hold much more in store for visitors, and for those who plan to spend a few days here, the following attractions should not be missed.
Val-Kill: Eleanor Roosevelt National Historic Site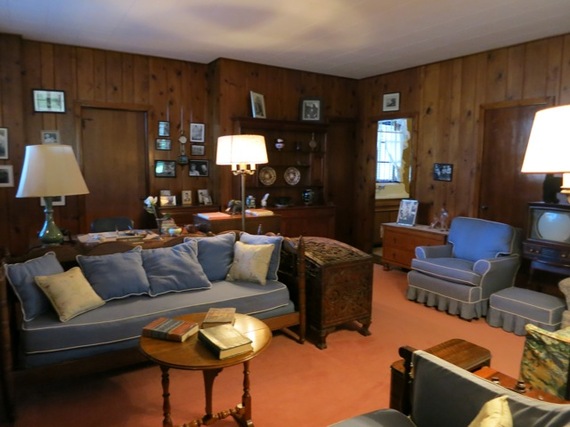 Considered "The First Lady of Civil Rights," journalist-activist Eleanor revolutionized the role of the First Lady. When her husband Franklin Delano Roosevelt (FDR) entered the White House in 1933, Eleanor traveled 40,000 miles during his first presidential year alone. As a matter of fact, it was headline news when she stayed home. Eleanor continued to agitate for humanitarian causes even after FDR's death in 1945 -- representing the US in the newly formed United Nations, and authoring the Universal Declaration of Human Rights guaranteeing "equal citizenship for all." Taking a strong stand on Civil Rights, she was threatened by the KKK, who put a $25,000 bounty on her head during a solo trip to Tennessee, driving on dark mountain roads, finding burning crosses at every turn. She was petrified, but courageous.
Named after the Dutch word for Country Stream, Val-Kill was the only home Eleanor Roosevelt ever owned. Inside, it is preserved just as Eleanor left it, thanks to the fact that most of the furniture once sold off has been returned intact. You can just imagine Eleanor picking flowers outside, arranging them on the drop-leaf table and settling into her couch made at her on-site factory, Val-Kill Industries. She hosted royalty and world dignitaries in this very modest space, allowing for a "Ten Minute Cocktail Hour." (As the daughter of an alcoholic, she frowned on drinking, but would tolerate it for ten minutes). She had her dining room table set with cheap glasses she called "crystal," and furnished her home with Val-Kill produced tableware and furniture. She'd often invite 20 people for an impromptu dinner, throwing her staff into a tizzy. One guest was Nikita Khrushchev who spoke Russian all morning, but then at the conclusion of dinner, reached across the table for a cookie and said in perfect English, "one for the road."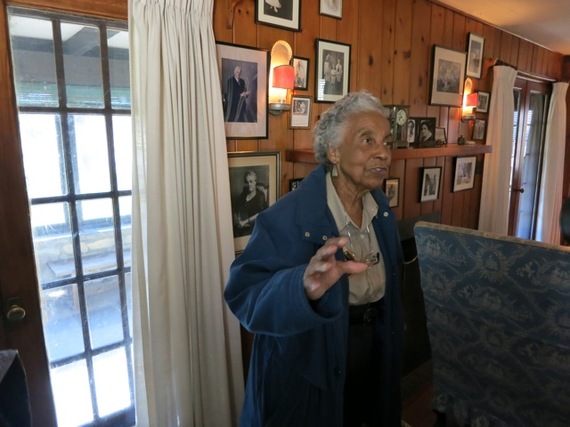 If you are lucky enough to get 90 year old Doris Mack as guide, she'll tell you firsthand how the Roosevelt's would host at-risk kids from the Wiltwyck School for Boys for picnics and a swim in the pool. Eleanor, Mack says, gave her daughter her first "doll of color." Mack met Eleanor through her husband, who wrote his PhD dissertation on the Wiltwyck School and was invited many times to Val-Kill.
Vanderbilt Mansion National Historic Site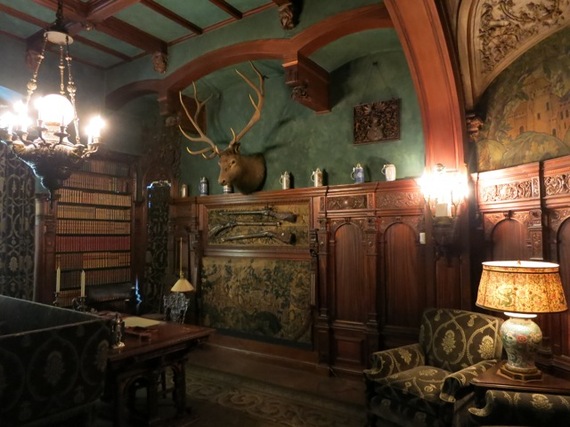 A 54-room relic of the Gilded Age this late 1890's Beaux-Arts Vanderbilt Mansion is arguably the best example of an intact Gilded Age Mansion in existence, and unbelievably, compared to other Vanderbilt mansions around the country, the smallest. Begin in what was the Bachelor's Guest Cottage (now Visitor's Center), with animal heads over a walk-in fireplace. A uniformed ranger guides you through the life and seasonal cottage of Frederick Vanderbilt, one of eight Vanderbilt grandchildren who conspicuously consumed their Grandpa Cornelius's vast fortune. Fredrick and his wife, Louise, spent just a few months a year here and had no children, so the home was left to Frederick's niece, Margaret Van Allen, who was approached by none other than neighbor Franklin D. Roosevelt who implored her to donate the home to the National Park Service. A tour provides an intimate look at this palace of excess, simply a showcase for great wealth rather than multi-generational ancestral home. It held neither family portraits nor photos. Fainting couches were scattered about for corseted women guests who tended to loose consciousness. After meals, men smoked cigars in Frederick's study -- his a "Gilded Age Man Cave," while the women gossiped in Louise's fit-for-a-queen gold-leafed reception room. You'll be sure to gape at the opulence throughout the hour-long tour.
Staatsburg Historic Site (Mills Mansion), Staatsburg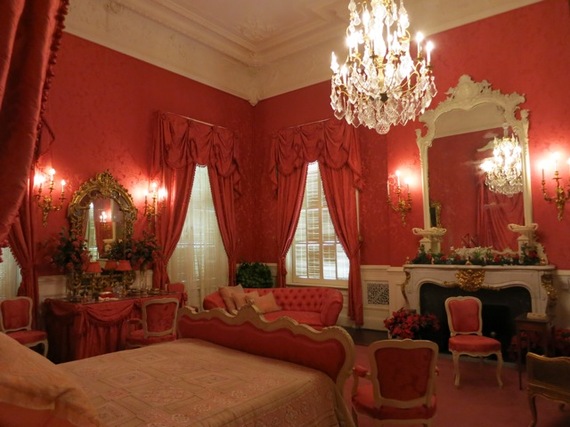 Like the Vanderbilt's place down the road, this McKim, Mead and White designed mansion was built in 1895 to showcase great wealth. Originally belonging to the family of Ruth Livingston, Ruth aspired to rise to the top of Society after marrying financier Ogden Mills. She hired McKim, Mead and White to expand the 25-room Hudson River home into the 79 room palace it is today. See Ruth and Ogden's royal bedrooms with 18 ft. ceilings, draped in finery: hers a fantasia in pink, with crystal chandeliers, his deep burgundy with crowns on headboard and ceiling. Fans of a certain PBS show will want to take the 1 ½ hour Downton Abby Tour, which brings you back to the days when the elite would visit and, Ruth probably hoped, turn green with envy.
Locust Grove, Poughkeepsie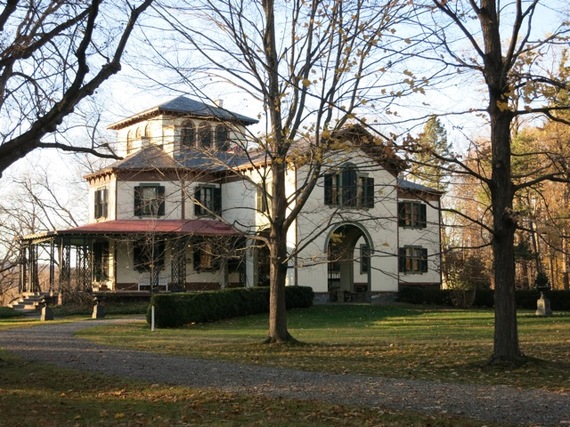 This was the home of Samuel Morse, the "Father of Modern Telecommunication," who purchased the Ornamental Federal-Style Locust Grove in 1847, then remodeled it as an Italianate Villa with a large Tuscan tower and 2-story porte cochere as a Hudson River-side summer retreat for his family. In 1835, as a Professor of Art at NYU, Morse also had a penchant for electromagnetic communication -- devising the dots and dashes that would become known as Morse Code. You can learn about his life and inventions as well as the lifestyle of the Young Family who bought the home in 1895, a couple of decades after Morse's death.
Walkway Over the Hudson, Poughkeepsie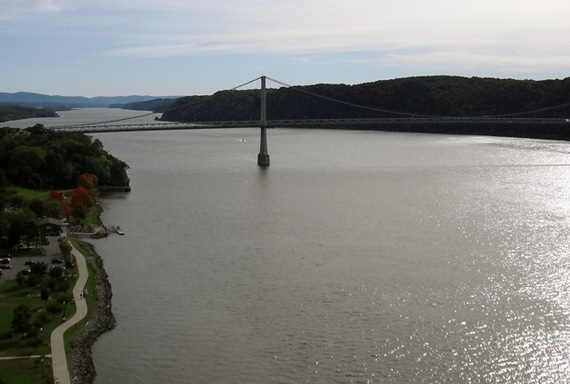 The 1.28 mile Walkway Over the Hudson State Historic Park was once the steel Poughkeepsie-Highland Railroad Bridge that from 1888 to 1974 bore the weight of up to 3,500 freight cars a day. A dominant force in transporting western raw materials with eastern industrial centers, the bridge fell into decline after a fire nearly destroyed it in 1974. Transformed into a public park in Fall 2009, the bridge hovers 212 feet above the Hudson River and draws thousands of hikers, dog-walkers, new parents pushing strollers and tourists each year. Views up and down the Hudson River from the bridge are what you'd expect from a river valley that launched a whole school of art; magnificent.
Tour then Have a Meal at the Culinary Institute of America (CIA)
With an enrollment of 2,800, the Culinary Institute of America (CIA) in Hyde Park is a destination unto itself. Take a tour through tiled halls, peaking into the "Wine Spectator" Classroom -- the only place in New York State where students aged 18-21 can sip (then spit out) wine -- the Anheuser-Busch Lecture Hall where students learn the art of classical cuisine, and various kitchens to watch men and women in whites mixing, chopping and learning the elements of cooking.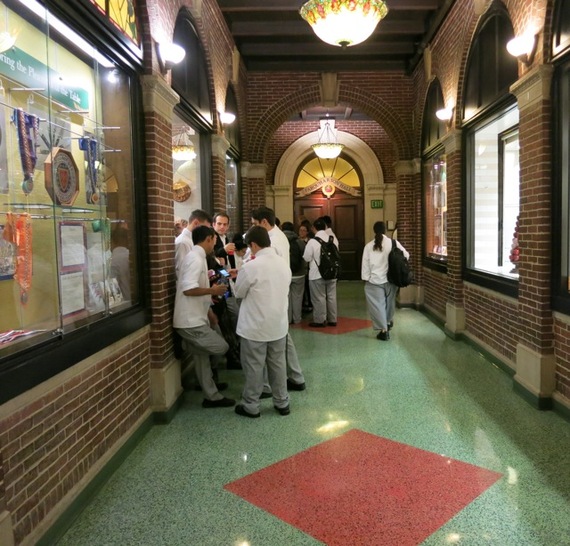 Students make meals for each other, so you'll be sure to see a few working away before taking their trays to the former Jesuit Chapel, now the magnificent Farquharson Dining Hall. This college for the cooking elite pampers those lucky enough to score a table at one of the four training restaurants: American Bounty and Bocuse (both high end), Apple Pie Bakery Café and Catherina de' Medici (more casual). Though the chefs and staff are students, meals merit favorable comparison to many multi-starred restaurants. The contemporary Bocuse, named for French Celeb chef, Paul Bocuse, replaced the fussier Escoffier Room.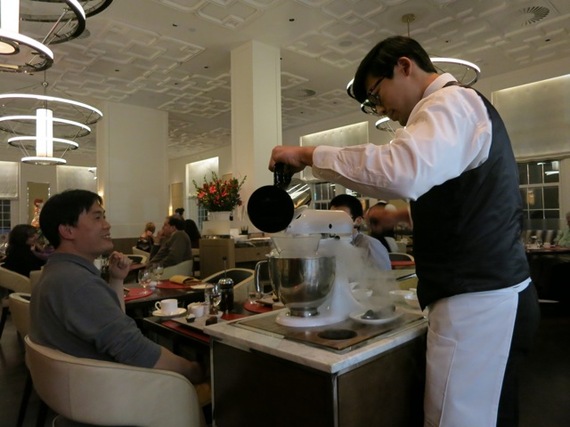 Try to get a coveted seat hard by the kitchen window to watch students cooking and line up for filled orders. Opt for the Black Truffle Soup -- a piquant beef broth, infused with earthy truffle and topped with a dome of golden puff pastry ($13). Finish with ice-cream made tableside with dramatic clouds of dry ice. You don't know what's more thrilling -- the excellent food or the knowledge that these waiters and chefs will be off to the finest restaurants (or starting their own) within three weeks.
You'll find more information about these attractions and recommendations for other area restaurants and lodging at GetawayMavens.com.