Rehoboth Beach DE has been on the Mid-Atlantic summer-fun radar since the turn of last century, but with a growing culinary and LGBT scene, it's been expanding its reach.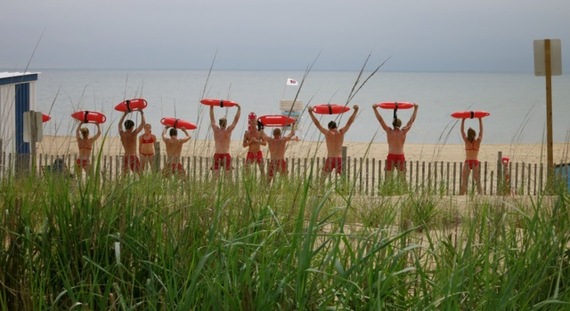 The award-winning New York based newspaper and magazine writer, Michael Luongo (author of Gay Travels in the Muslim World), says "Rehobeth has a slower less intense pace than Fire Island, or even Provincetown. More New Yorkers should get to know it, rather than only letting Philly, DC, and Baltimore people have it to themselves."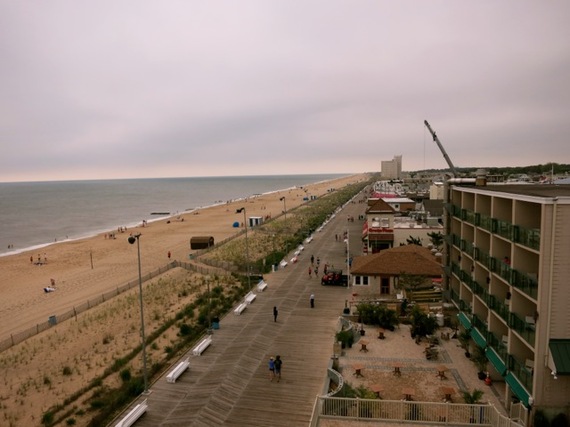 If you want to score a seat at the best restaurants, pay a fraction of what you'd pay at hotels in the high season, or just enjoy some breathing room in this family-friendly town - for all types of families - come between Memorial day and mid-June or in September after Labor Day. Then hit these hot spots - a list that is merely a jumping off point and a sampling of the best of the best. Much more to find and explore on GetawayMavens.com.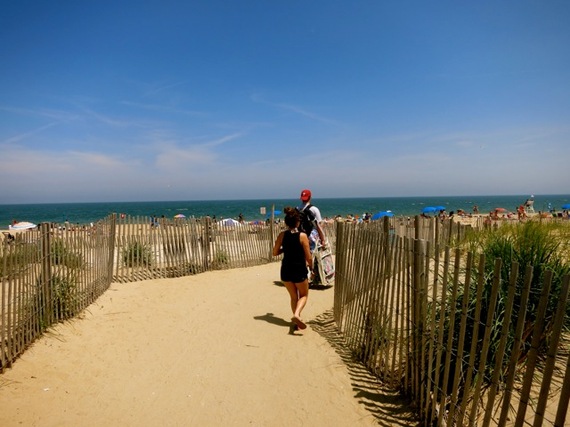 1. Walk or bike the Boardwalk. It's a mile of clean and wholesome enterprises - like "Henna" tattoos, old-timey photo studios and the foods of beach summers staring you in the face. Share a tub of Thrashers fries. Stand on line for Kohr's Frozen Custard. And stop in for samples of Salt Water Taffy at the "Willy Wonka of Rehoboth," Dolle's.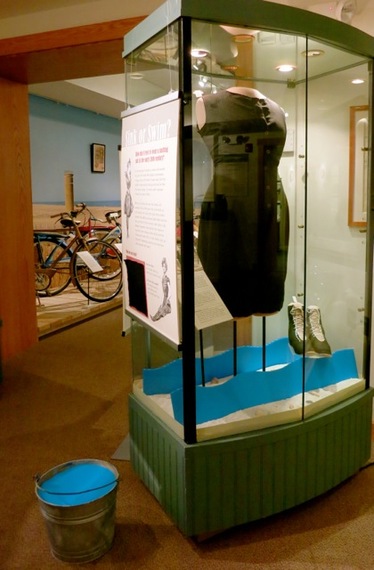 2. Feel the weight of a woolen bathing suit at the Rehoboth Beach Museum. Below-the-knee itchy beach-wear typically absorbed thirty pounds of sea-water, and this little history museum features a pail of cement weighing the same so that you can get an idea what our ancestors had to deal with. Makes you wonder why anyone would want to go swimming at all.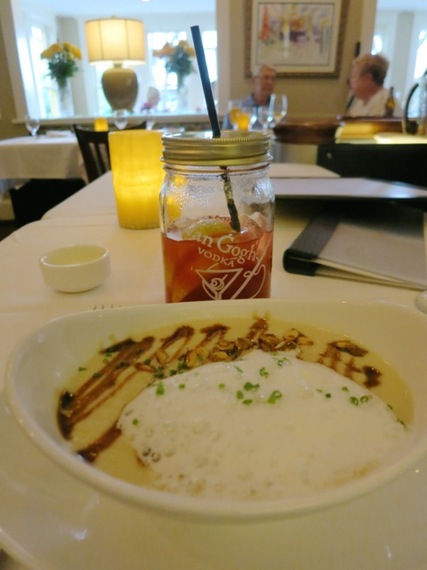 3. Book a table at Blue Moon Restaurant where Chef Lion Gardner works wonders in the kitchen and wait staff like Stella make diners feel like part of the family. Exceptional cuisine is inventive - e.g. moist and perfectly prepared Miso Glazed Salmon and textural and complex Jerusalem Artichoke Soup, and lip-smacking cocktails come in mason jars. After dinner, walk through a door into the adjoining Cashetta's Cabaret to see Disco-hit goddess, Pam Stanley belting out the best from the 80's and other wickedly irreverent shows.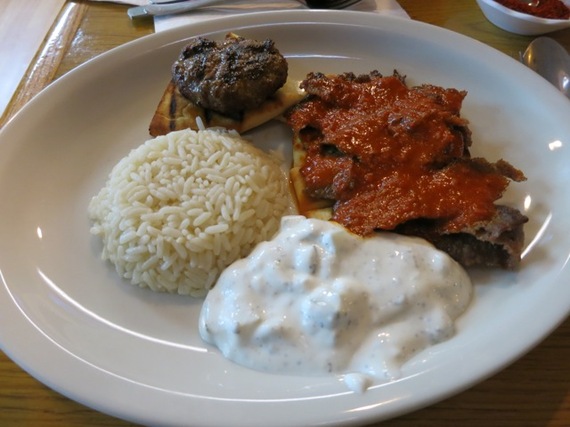 4. Order from-scratch Turkish salads, Tea and Coffee at Semra's Mediterranean Grill., 19 Rehoboth Ave. Welcome to the best of authentic Turkish dining in this very unlikely location on the crowded Ocean Block of Rehoboth Beach Ave. And don't pass up the Iskender Platter (named after Alexander the Great, $16.95) - sliced gyro over Pita bread with spicy tomato sauce.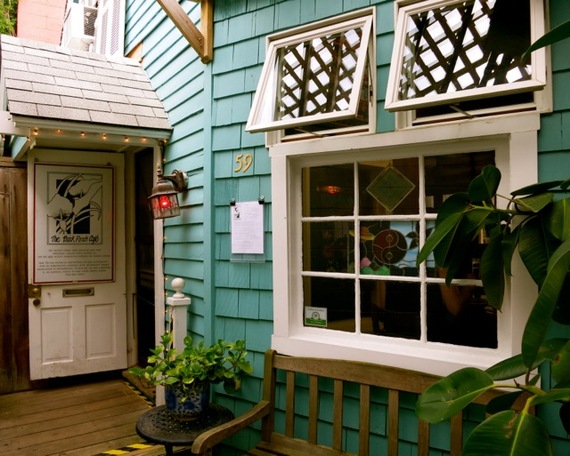 5. Try stewed rabbit, Crab Ravioli or other unique game and seafood dishes at the very fine Back Porch Cafe. End your meal with "Flaming House Coffee" - set on fire tableside with the help of Galliano and Kahlua. Celebrating its 40th anniversary, the Back Porch has obviously not lost its touch.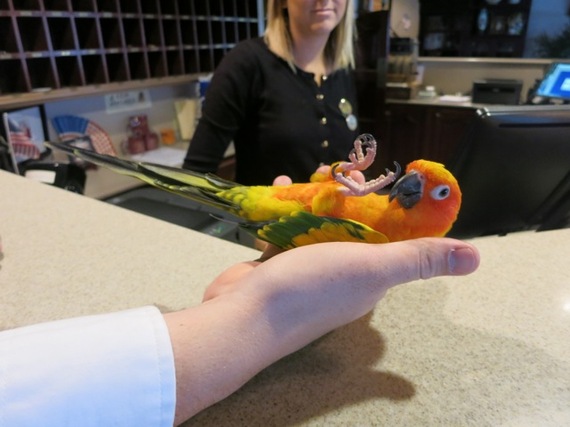 6. Pet a Parakeet at the Boardwalk Plaza Hotel. The lobby of this Victorian themed hotel is stuffed with plants, a real RCA Victrola and two engaging birds - one an African Grey named Peanut (as old as the hotel itself) and an affectionate parakeet named Emro who will be happy to pop up on your hand and offer the birdie equivalent of a smooch.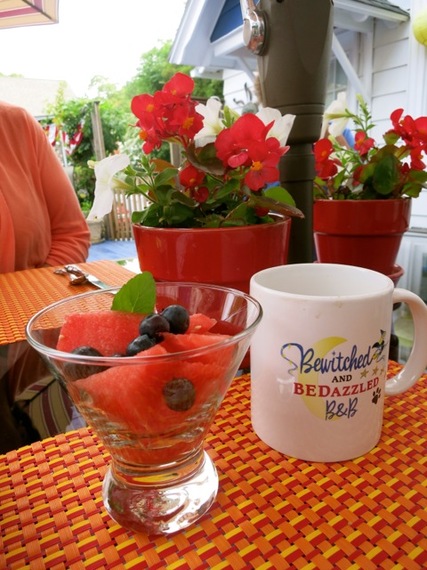 7. If Samantha and Darrin left a big TVland impression on you, book a simpatico room at the charming Bewitched and BeDazzled B&B. All rooms are clever takes on the TV show, Bewitched, or movie stars from Hollywood's Golden Age - with modern and luxurious amenities and extras. Owner Inez Conover is a bundle of contradictions. She's a lesbian who once dated hometown High-School friend, Bruce Springsteen ("I went out with a guy if he was in a band or could fix my car") and she was on the cusp of technology in the corporate world and now presides over a frilly, fun B&B. Room rates include a multi-course gourmet breakfast, free parking, free wi-fi, liqueurs, popcorn, and free use of towels, chairs and umbrellas.