The Getaway Mavens are at it again, scoping out the most curious spots in the Northeast. Though not as off the wall as, say, Provincetown MA or Coney Island NY, Virginia's Shenandoah Valley has some pretty strange and unique attributes. As usual, consult GetawayMavens.com for more information on these and other "Offbeat Escapes in the Northeast."
WINCHESTER VA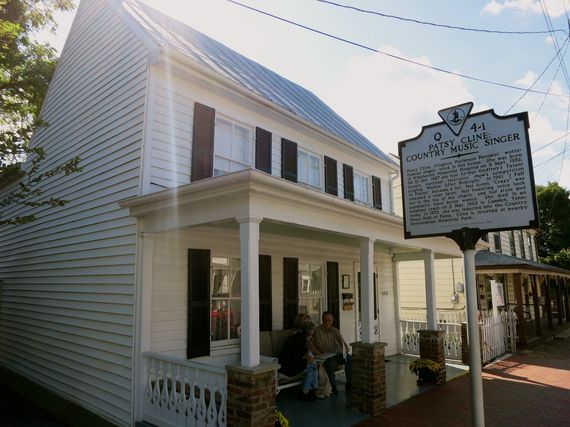 1. See Patsy Cline's feed sack pillowcases and other evidence of her hand-to-mouth life at the only place she considered "home. " Though Cline went on to fame and fortune (and then died tragically in a plane crash when she was 31), Winchester-born Virginia Hensley had moved 19 times before settling in this house with her mother at age 16. She lived here from 1948 until 1957 - the longest the country music star ever lived in one place. The Patsy Cline home is now open for tours and is fast becoming a destination for Country Music fans.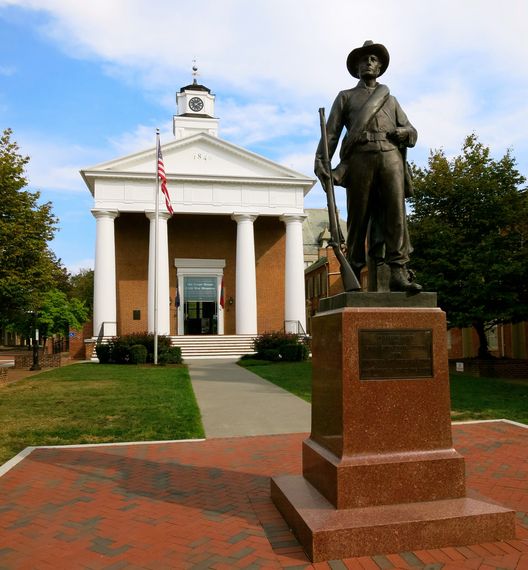 2. During the Civil War, the northern Virginia town of Winchester VA changed allegiance between Union and Confederate sides a whopping 72 times. Stonewall Jackson had his headquarters here, and both Union and Confederate soldiers are buried in local cemeteries. You can find out more about this incredible fact in the former courthouse, now the Old Courthouse Civil War Museum in the center of a beautiful pedestrian mall.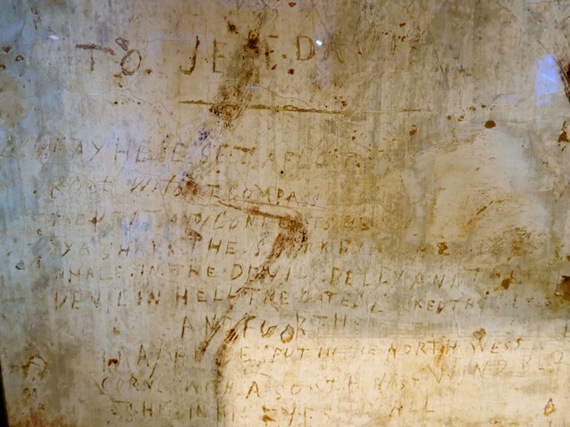 3. Get up close to original Civil War graffiti damming Jefferson Davis to hell. The aforementioned Old Courthouse served as both hospital and prison during the Civil War, and among the cannonballs and pictures of teenage soldiers and amputated limbs, you'll find a preserved corner of the plaster wall where prisoners of war were held. The poem, "To Jeff Davis," conveys the soldier's anger, still.
4. In 1993, Mary Tyler Moore donated the reproduced gilded wallpaper that graces the walls of Stonewall Jackson's Headquarters in Winchester, VA. That's because Mary's great-grandfather, Lt. Col. Lewis T. Moore's offered his home to the Confederate General while Jackson was in town planning his next moves. Restored in the 1990's, the Gothic-style home is open for tours.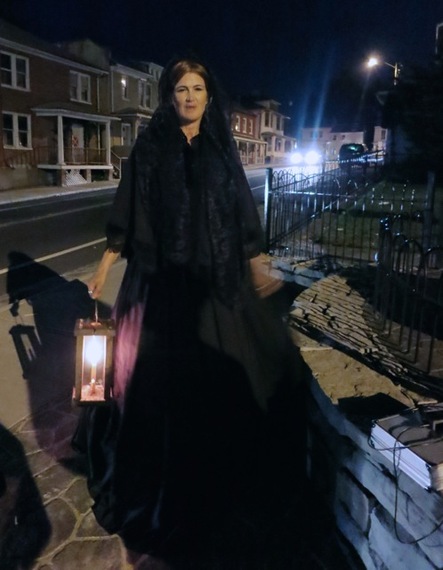 5. Take a Ghost-History-Hunting Tour of Old Town Winchester with "sensitive" Jean Woolsey. She'll hand you machines that bleep and light up "when spirits are near," and even skeptics have fun walking around town at night, hearing accounts of spooky happenings. One of the most poignant stops is at the gate of (or inside) Mount Hebron Cemetery, the final resting place for the bodies of 2,575 Confederate soldiers who died in nearby fields and hospitals. "There are a lot of restless spirits here," notes Woolsey.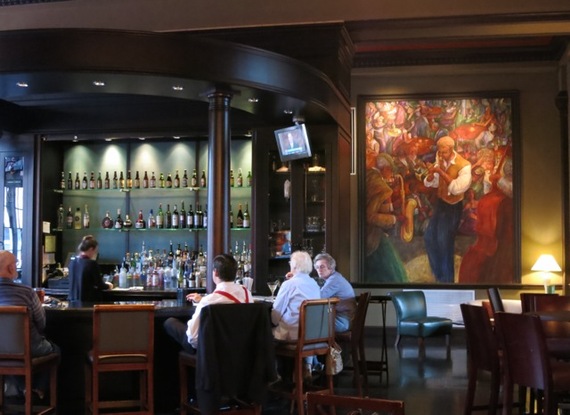 6. Speaking of spirits, when in Winchester, stay in the George Washington (Wyndham) Hotel. Not only does it have some of the most luxurious rooms and one of the best bars in town, but the place is purportedly haunted. Employees have seen ballroom doors opening and closing on their own.
HARRISONBURG VA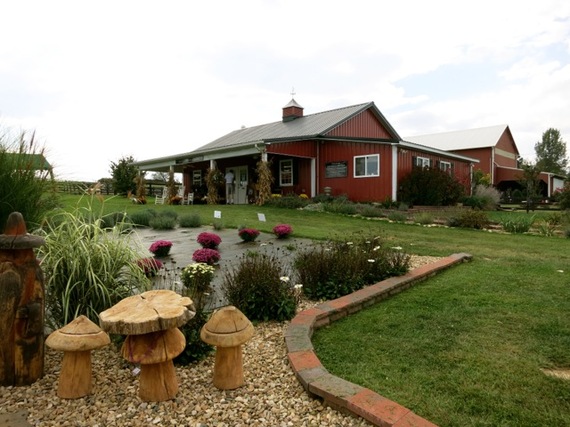 7. Harvest your own sprigs of lavender, and then see the famous George Washington - this one a 2012 presidentially pardoned turkey - at White Oak Lavender Farm. You'll learn the difference between French and English lavender varieties and how to get the most out of this calming purple flower. Peruse the large onsite store, which sells homemade lotions, oils and lavender items of every kind, and the animal area outside for a brief interaction with the lucky turkey, some jumbo bunnies, and a bunch of other creatures.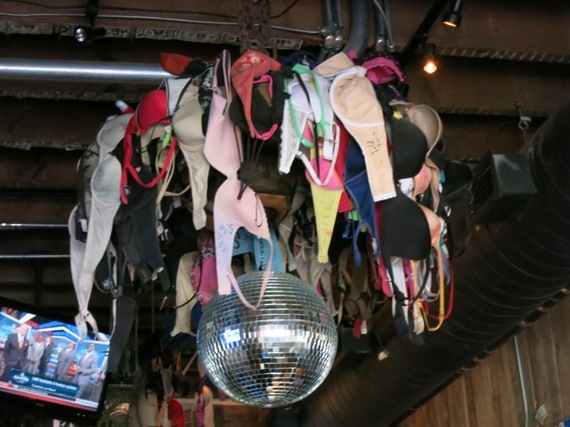 8. There is a bra covered mirror ball at Jack Brown's Beer and Burger Joint. I have no idea what that has to do with really good, inventive burgers. Must have something to do with the beer.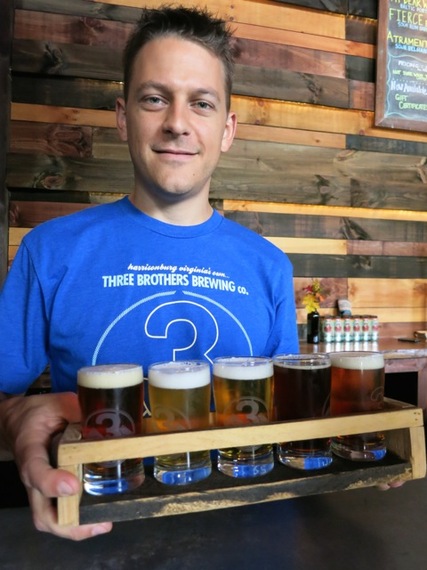 9. A mechanical engineer, a Business major and a microbiologist walk into a bar. Well, actually a brewery, Three Brothers Brewing, which they own, because they are three brothers who wanted to "work together." Adam, Jason and Tyler merged their skills and talents to develop great beers (at least one aged in old Peruvian rum barrels), open up a eye-catching taproom, and organize Twitter-worthy public events. Three Brothers has become a hot-spot in Harrisonburg, a town where trendy hot-spots seem to be popping up all over.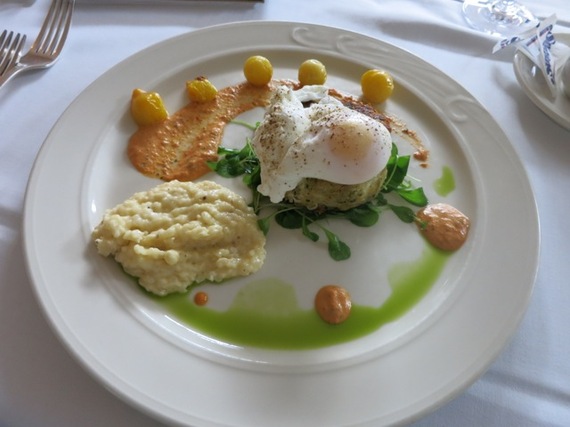 10. Feast on a NYC-restaurant worthy breakfast for free at the Joshua Wilton House in Harrisonburg. Yes, there is a catch - you have to stay overnight - which is perfect because the Joshua Wilton House is the only B&B in Harrisonburg's downtown historic district and the rooms are lovely. I cannot stress enough the caliber of the gourmet breakfast that comes with the room here - the likes of Crab Cake with Poached Egg and Arugula with Lemon Oil dressing. Plated like a work of art, it is both visually stunning and heaven for the taste buds.