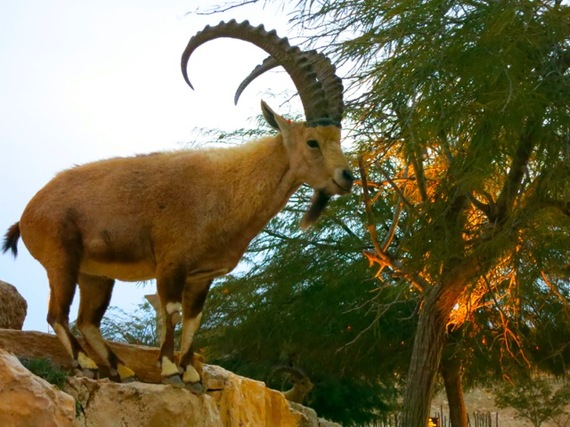 It's a tad ironic that the road navigation app, Waze, was developed by two young guys from one of the smallest countries in the world - Israel. Just over 250 miles long and 70 miles wide at its widest point (9 miles wide at narrowest), Israel can be covered in a matter of hours. But, you'll want to stay for days - as many as possible - because every inch of this country is imbued with meaning.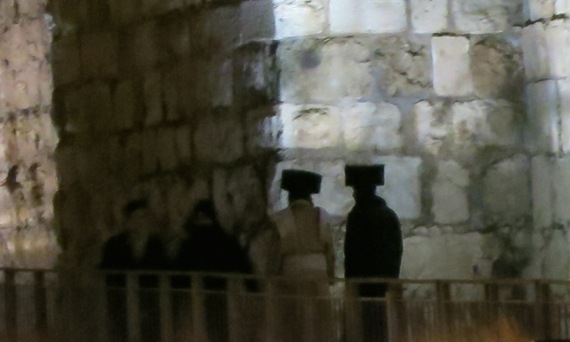 In Israel, history - both biblical and modern - a confluence of cultures, and outsized coverage in the international press makes this land seem a lot larger than it actually is.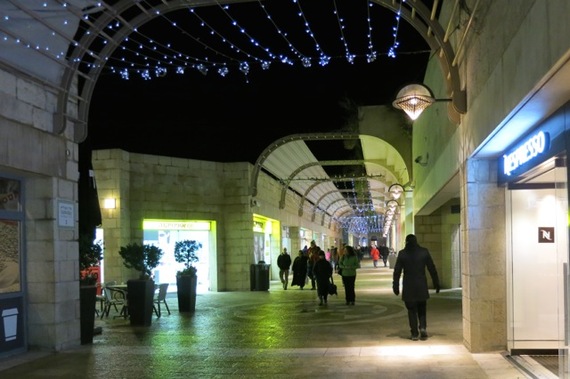 There are other misconceptions about this tiny country: that it's one big Army base, that it still looks like it did during King David's reign, that it's a hotbed of violence, that roads are covered with camels. Come here, though, and you'll discover this is not true.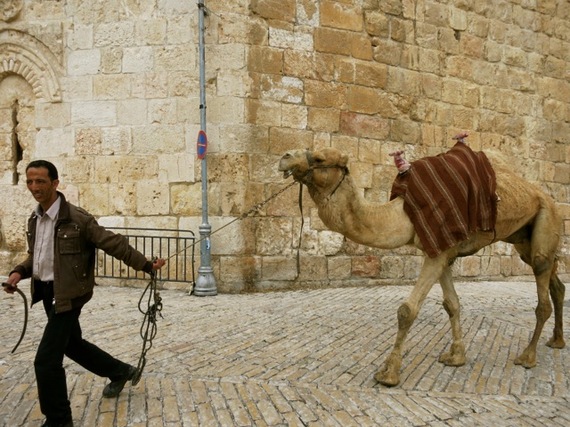 Of course, you can still access the ancient (on archeological digs), see remnants of Greek and Roman civilization, and happen upon a herd of camels. But you can also witness the latest technologies in medicine and agriculture, experience some of the best spa hotels on the planet, and pay respects at the house of worship of your choice - Jewish, Christian, Muslim and even Baha'i (the Baha'i Gardens in Haifa).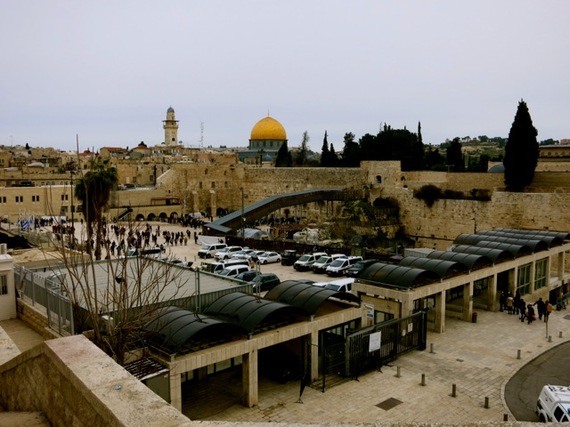 Lately, parts of the West Bank have been beefing up services for foreign visitors. Several years ago, travel journalist Michael Luongo wrote a piece for The New York Times about Ramallah nightlife. Considered a "beautiful modern city" by some Israeli tour guides, Ramallah is now touting itself as a cheaper alternative to Tel Aviv.
To get the most out of a visit to Israel, consider doing the following 11 things: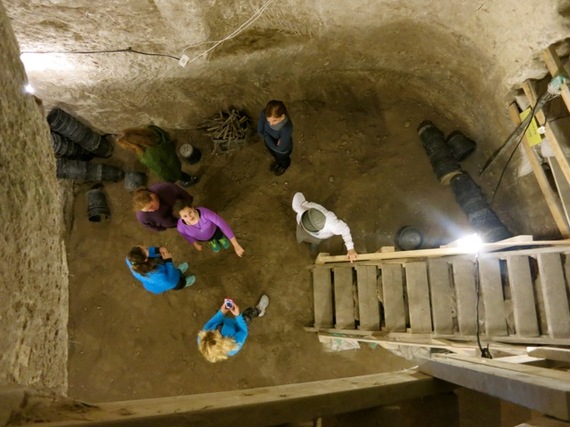 1. Dig. The Holy Land is one big archeological site. Why not play in the dirt? At least one location is open to the public, Archaeological Seminars Institute, in Tel Marishe - a hilltop city built during the Hellenistic (Greek) period. "You'll be uncovering artifacts from the time of the Macabees (Hanukah) - over 2,200 years old," says one docent. So far, over 5,000 underground caves have been discovered and excavated, yielding finds like Greek-stamped amphora handles (on our dig) and gold earrings in the shape of the Greek god, Nike. Chances are, you'll find plenty of pottery shards.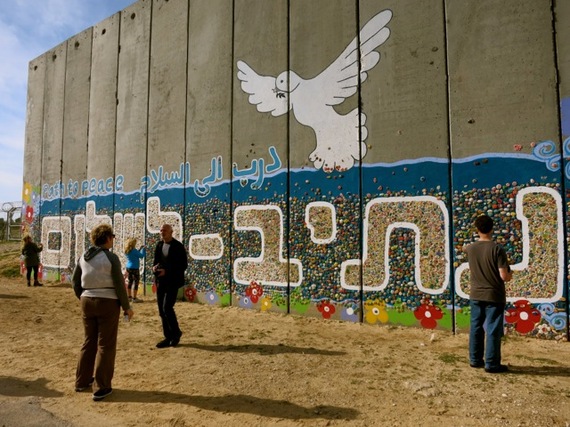 2. Learn about life on the frontlines at the farm community, Nativ HaAshara. This Moshav (a collective farm with privately owned homes) is right on the northern Gaza border, besieged with terror from above (rockets) and below (tunnels). Thousands of rockets have been launched from Gaza into Israel. The moshav kindergarten is "rocket-proof," bus stops serve as bomb shelters and children go to school in blast-resistant buildings. Though unsettling, the Moshav encourages the public to come and learn what it's like to be barraged by up to thirty rockets per day (it's been quiet since October, 2014 - a good thing). There is a feeling that most people on both side of the conflict just want to be left alone in peace. To that end, one community artist began to decorate the "ugly wall that not only surrounds Gaza but surrounds us" with a beautiful "Path to Peace" Mural. One can only hope.
3. Tour a Military Base. This takes some doing and lots of advance preparation (for security clearance), but if you contact FIDF (Friends of the Israeli Defense Forces), you may be able to learn a thing or two from the young men and women, the "Army of the People," who defend Israel's borders. The Ramon Air Force Base in the Negev is particularly thrilling with F-16's thundering towards take-off and Apache Helicopters at the ready.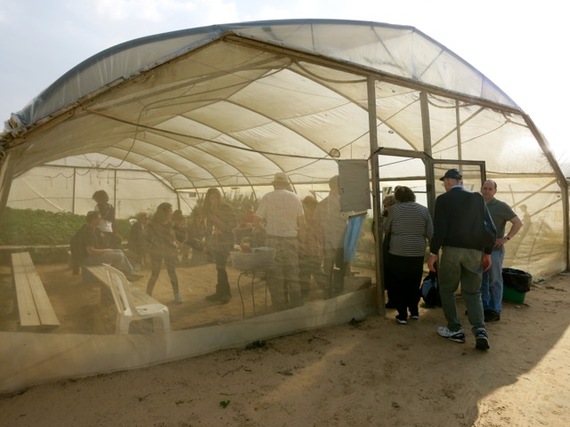 Eat Your Way Through an Organic Farm. There are a couple of ways to do this: stay on one that also serves as a Health Retreat/Spa/Luxury Hotel, or visit a working "tourist" farm that is making the most of hydroponics, alternative soils, and natural pest control: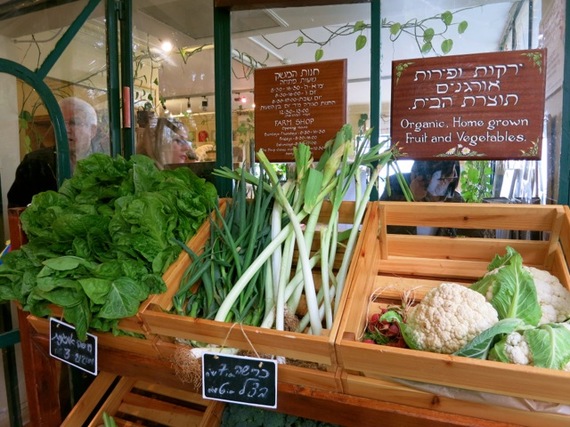 4. Stay at Mitzpe Hayamim Spa and Organic Farm. Near the mystical city of Tzfat, Israel, this upscale, naturally wild spot features lavish spa treatments, ample time for reflection, and some of the best meals to be had in Israel. Though Mitzpe Hayamim ("view of the seas") draws mostly Israelis, this organic farm on a hilltop is heaven for English speakers as well.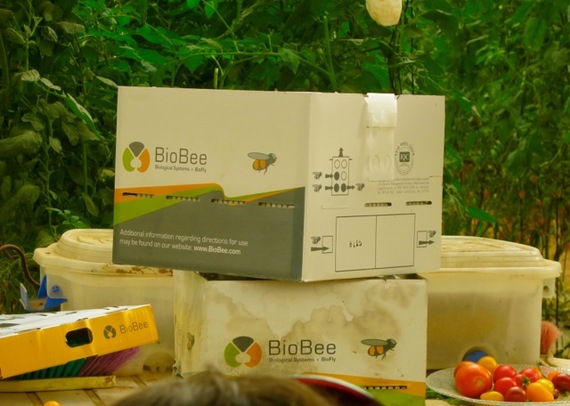 5. Eat organic fruits and vegetables right off the vine at The Salad Trail Farm. Israel has always been on the forefront of desert farming, and this "Tourist" Farm exhibits the miracle of growing food in punishing conditions, utilizing boxed hives of "Bio-Bees" for cultivation. Beginning in 1977 with three hothouses, this farm near the Egyptian border, has expanded to become a tourist attraction drawing 45,000 visitors a year. Taste vine-picked cherry tomatoes, you dig 'em carrots (three colors!), sugar-sweet strawberries and other delights.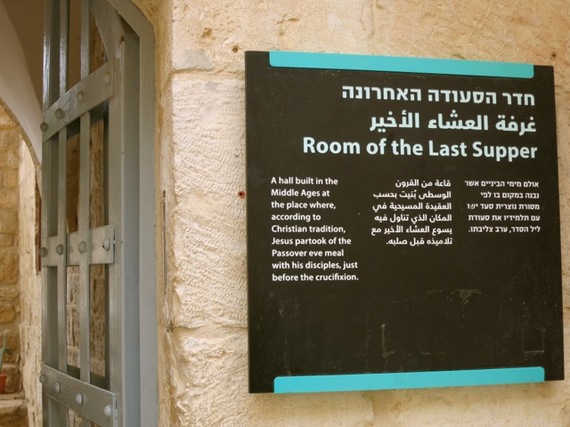 6. Get Religion. The Old City of Jerusalem is the center of three major world religions: Judaism, Christianity, Islam. Most tourists access the walled city through the Jaffe Gate, or the Dung Gate (fastest way to the Western Wall). But walk under the pot- marked (from bullets in '67 War) stone arches of the Zion Gate to find two religious holy sites: The Tomb of King David and the Room of the Last Supper. Christians can follow the Stations of the Cross, which ends at the Church of the Holy Sepulcher. Muslims can pray at the Dome of the Rock, and Jews congregate at one of the remnants of the Second Temple - the Western Wall, which once surrounded the Temple Mount (where Dome of the Rock now stands).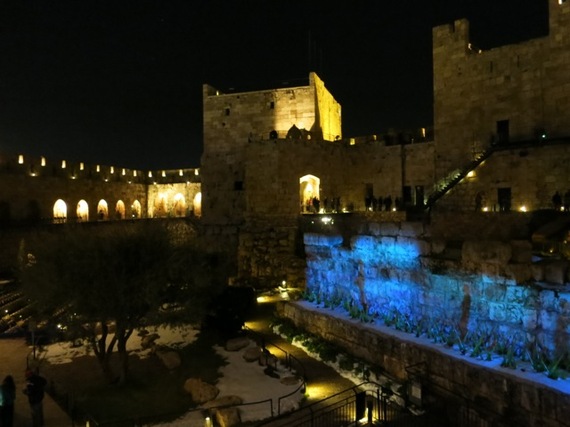 7. At night, watch the Sound and Light Show near the Jaffe Gate at the Tower of David. It's a multi-media spectacle, projected on walls hundreds of years old, and provides a quick, albeit simplistic history of the city. But it is thrilling, especially on a clear mild night.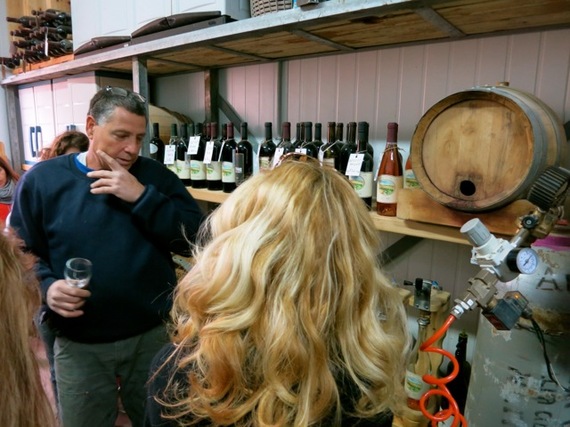 8. Wine in the Desert? Yes, at Carmey Avdat Winery. The arrowhead shaped Negev - southern Israel - was once a prominent stop on the Ancient Spice Route. Fifteen hundred years ago, Nabateans built settlements and established vineyards to service merchants who traveled the sandy road. Lately, one Israeli family has been trying (and succeeding) to grow grapes and make wine in this punishing landscape, just as the Nabateans did 1,500 years ago. Using water runoff from rain bursts to irrigate the vineyards, owners Hanna and Eyal Izrael combine ancient and modern winemaking methods. With charming rustic guest cabins, Carmey Avdat has become a popular destination for city folk who want to "see the crazy people making wine in the desert."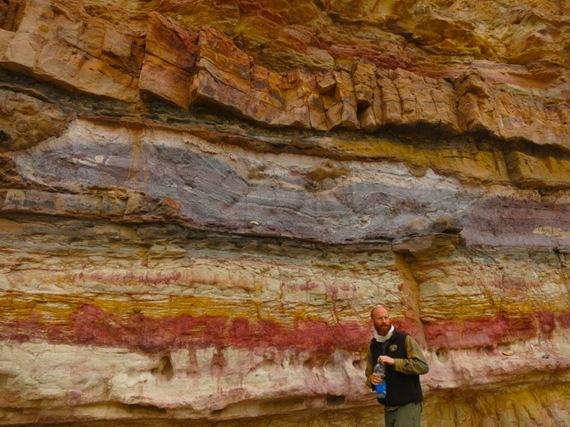 Explore the Ramon Crater from above and below. Learn about then take a Jeep Tour through one of the world's largest non-impact craters - Makhtesh Ramon in Mitzpe Ramon. Deep in the Negev, this geological wonder features volcanic and magma phenomena, fossils, multicolored sandstone, unique plants, and wildlife in a vast area 24 miles long and as wide as 6 miles.
9. Start at the Ramon Crater Visitor's Center - overlooking the crater. Newly built and interactive, the Ramon Crater Visitor Center is a hands-on, interactive tribute to the life and death of Israel's only NASA astronaut, Ilan Ramon (a celebrated Israeli Air Force pilot who died in 2003 as the Space Shuttle Columbia was re-entering earth's atmosphere), and a fascinating look at the geologic anomaly created by the receding of ancient seas, and subsequent flooding and folding of land.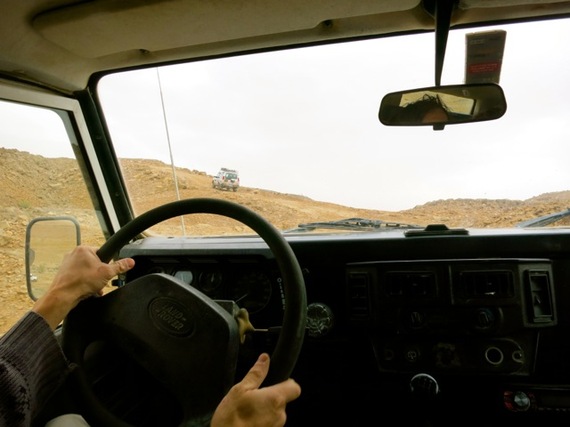 10. Then arrange for a Jeep tour down into the crater itself. A good guide will explain how the crater was formed, talk about the leopards, Hedgehogs, Wild Ass and other animals that call Ramon home, and showcase plants and rocks used for cosmetics, salt, and soap (with tastings and demos).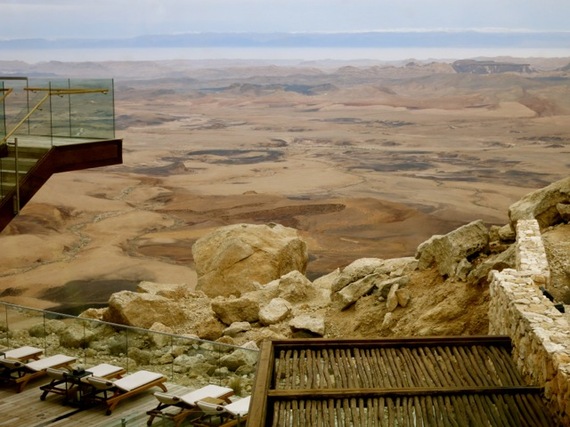 11. Stay at Beresheet Hotel. One of the most exclusive and off-the-beaten-path hotels in the world - and on Conde Nast Traveler's 2012 "Hot List" - Beresheet has been winning awards for its location, service and food. Perched on the lip of the Ramon Crater, this boutique luxury hotel provides intoxicating and expansive views of the Negev, and is the only hotel situated this close to the Ramon Nature Preserve.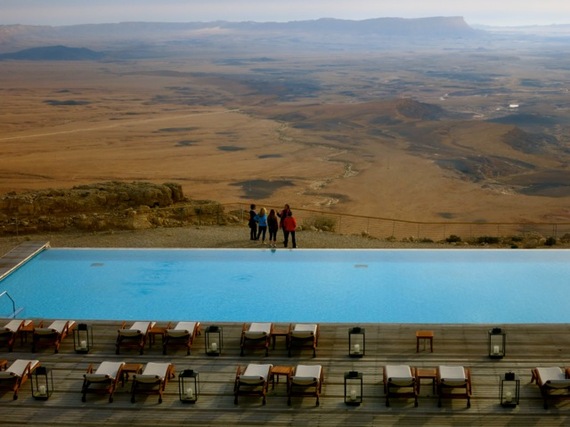 Consult GetawayMavens for more in depth ideas on this and other travel destinations.