What are the odds that three world-renowned comedians -- Adam Sandler, Seth Meyers and Sarah Silverman -- were born and raised in the same New England town? And what does it say about said town, anyway?
It might say that Manchester, NH places value on humor, self-reliance, tenacity and "thinking outside the box."
At least that's the impression you'll get on a visit to New Hampshire's Queen City - formerly a textile mill town reinventing itself lately as a hotbed of innovation, entrepreneurship, education and hospitality.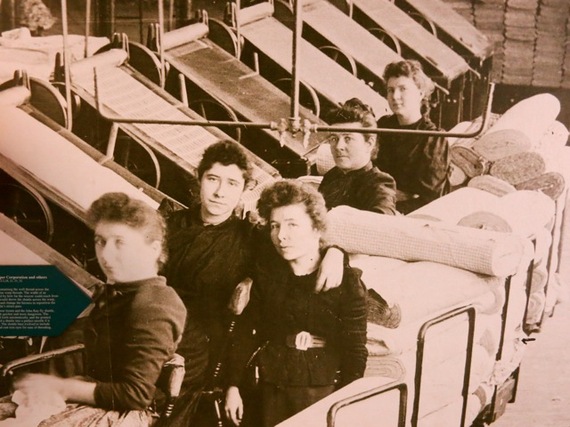 To get the most out of Manchester, NH and its environs, do These Ten Things (and for more information about each, and other "Offbeat Destinations in the Northeast" consult the GetawayMavens.com):

1. Check out a copy of one of the lottery tickets that funded Manchester's first canal in 1802 at the Millyard Museum. Housed in one of the former Amoskeag Mfg. Co's Mill buildings, the Millyard Museum tells the story of this up-by-its-own-bootstraps city, focusing on textiles (like denim for original Levi's shipped to San Francisco in the late 1800's) and Velcro (based here for decades), and other, newer innovations including the Segway and hi-tech companies that now flourish in the repurposed chain of red brick buildings along the riverfront.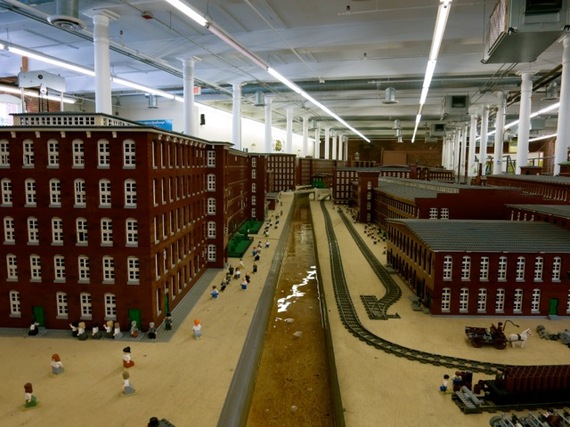 2. Spend an hour getting a closer look at the "World's largest permanent installation of mini-figure sized Lego's" at the See Science Center. This installation, showcasing the Millyard and Manchester circa 1905, includes water features and humorous and poignant vignettes, and is so detailed, the President of Lego Co. flew in from Denmark for the opening.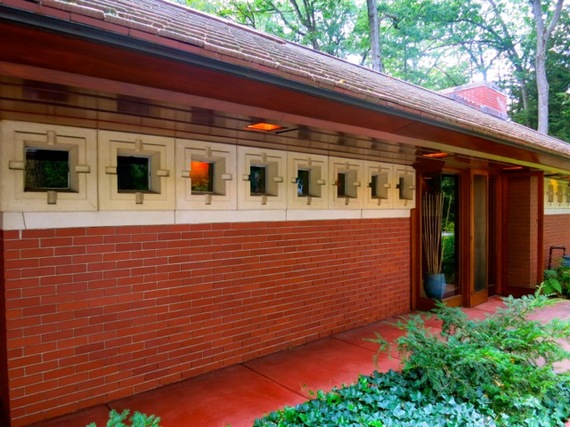 3. Make reservations far in advance to see the only Frank Lloyd Wright home in New England that is open for tours -- the Zimmerman House. Though Wright himself never came to Manchester, the Zimmerman's, who lived in the home for 36 years and are buried in its backyard, flew to Wisconsin to meet the great architect. He sketched plans while they were there, and nothing was ever altered, rendering this home one of the most authentic, originally conceived FLW's in the country. Small-group tours leave from the Currier Museum of Art.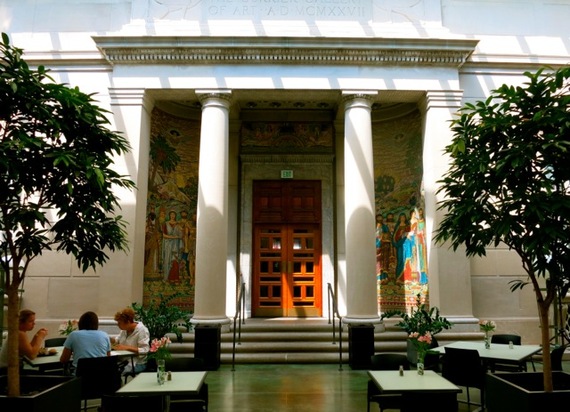 4. Find "The Family" -- a sculpture by Marisol Escobar that was on the cover of Time Magazine in 1970 -- and other works of art at the Currier Museum of Art. Though the small but world-class museum houses a significant number of works by well-known artists, its focus is on New Hampshire furniture makers, both past and present. You'll walk away wanting a few pieces.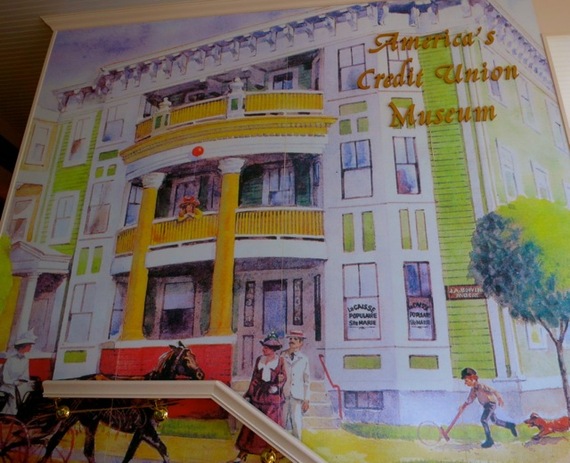 5. Take half an hour to peruse the esoteric America's Credit Union Museum. The member-based Credit Union had to get it start somewhere in the USA, and that somewhere was here in Manchester, NH. Initiated in the early 1900's by a group of French-Canadian millworkers unable to obtain loans from established banks, the Credit Union movement spread to other industries and states. Across the river from downtown Manchester, you'll find the museum in its original Victorian building -- identified by a historic plaque inscribed with English on one side and French on the other.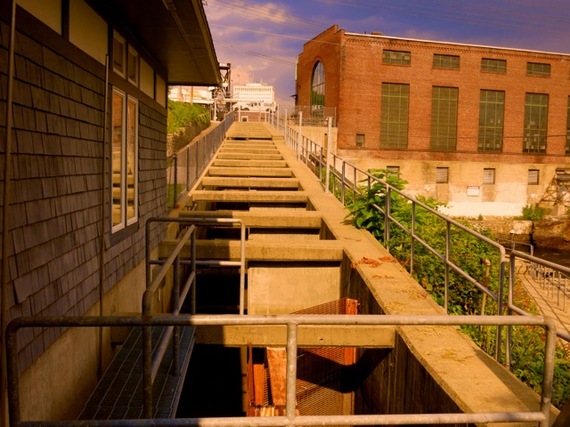 6. In May and June, watch Carp, Shad, Salmon and other indigenous fish jump upriver on the cement fish ladder at Amoskeag Fishways. At other times of year, come to the small visitors center for the brand new hands on Kinetic Sand "Build A Watershed" exhibit -- an interactive, computer generated and hand-manipulated "augmented reality" watershed in a sandbox.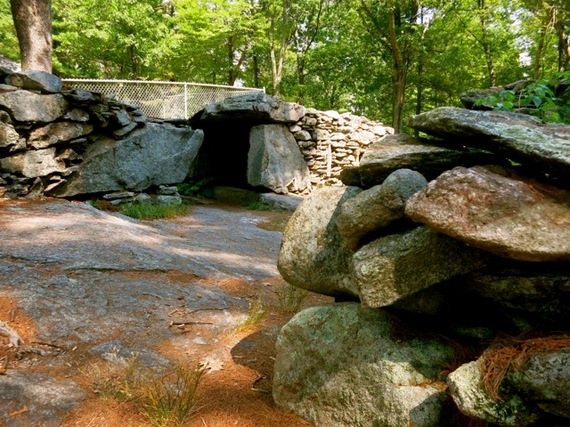 7. Wander among 4,000-year-old ruins, about 25 miles from Manchester, at America's Stonehenge, where large stones were seemingly used to observe solar and lunar alignments. Archeologists from prestigious universities are still trying to unravel the reasons these structures were built here.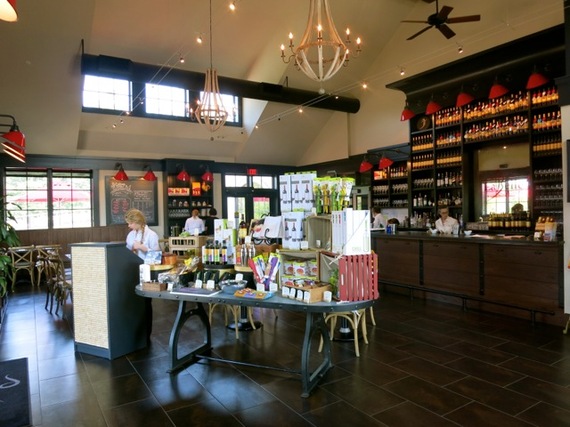 8. Dine on Ahi Tuna Tacos and sip a glass of house-made Seyval Blanc at the incredible woman owned LaBelle Winery. On 11 acres outside of Manchester, this vineyard/garden/tasting-room/shop/bistro is one of the largest (if not the largest) winery in New England, in a strikingly designed building. Amy LaBelle and her husband, Cesar Arboleda, make and sell 31 kinds of wine and Winemaker's Kitchen labeled condiments, spices and cooking wines. A destination culinary adventure, for sure.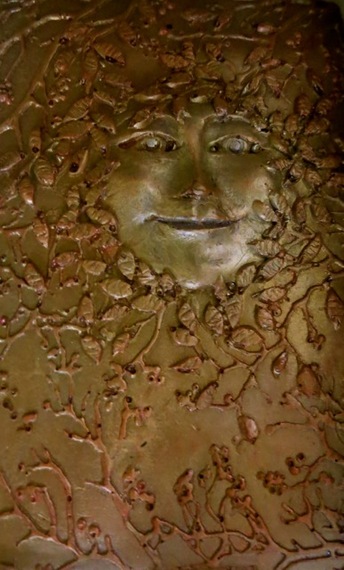 9. Savor the smooth, chocolatey taste of a piece of art at the indescribable Dancing Lion Chocolate shop. Owner Richard Tango-Lowy and his talented team create only 20-200 limited edition bon-bons and bars, festooned with snippets of Van Gough or Monet paintings, or brushed with a bronze wash. Come in for a one-of-a-kind piece of chocolate art, or a steaming bowl of drinking chocolate for the ultimate essence of cacao taste. A most surprising find in this business-minded city.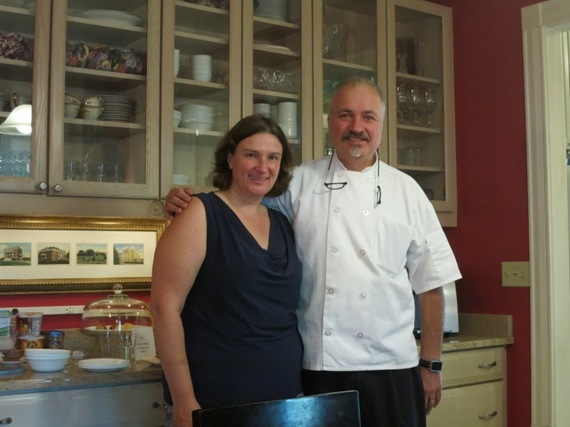 10. Feel nurtured amid Arts and Crafts luxury at the Ash Street Inn -- Manchester's only B&B, and a hop skip and jump (two blocks) from the Currier Museum of Art. Owners Margit (a cell biologist who grew up in a German guest house) and Rob (high tech guy with degree in culinary arts) Wezwick know how to entertain and feed guests in a way that makes them come back often and enthuse with regularity on review sites. If corporate stays in chain hotels are not your thing, Ash Street Inn is a homey, posh alternative.