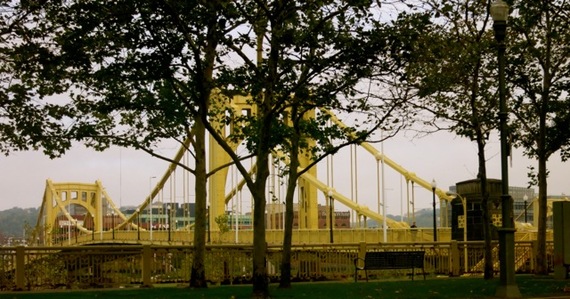 Are you a film buff? If so, Pittsburgh PA has the makings of a perfect getaway.
With three rivers, 446 bridges, and a New Yorkish downtown, Pittsburgh makes a compelling backdrop for movies. Known as "Hollywood of the East," this city has been central to the motion picture industry since silent films were all the rage, and still, more are being made here every week.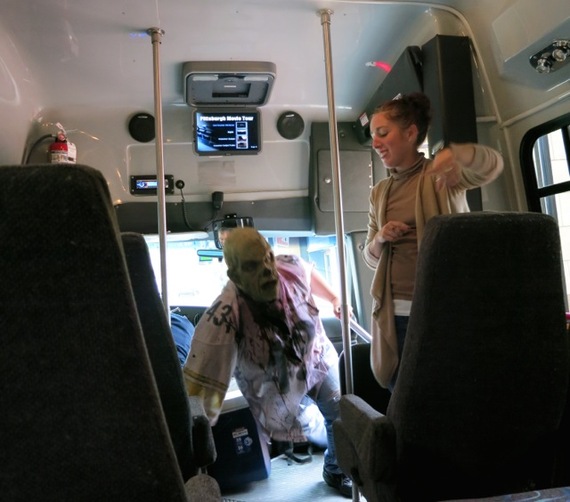 The Steel City also boasts a "pet monster" - the Zombie. George Romero and Russ Streiner met in Pittsburg and, in 1968, made the very first Zombie-as-flesh-eating-fiend-flick - Night of the Living Dead -in Evans City about 30 miles north. Streiner now serves as the Board Chair of the Pittsburgh Film Office, successfully marketing his beloved city to filmmakers.
One of the greatest aspects of this former Big Steel town is its accessibility. So this list focuses on movie locations in Pittsburgh, and the tours to get the most out your own scouting trip. FYI- this is certainly not an exhaustive list, but merely a taste. Add your own favorites to the comment section below.
(For more about Pittsburgh and other Offbeat Destinations in the Northeast, consult Getawaymavens.com)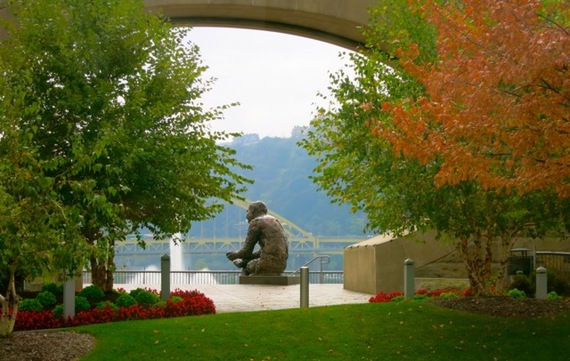 1. Take the Lights, Camera, Pittsburgh Tour with Pittsburgh Tours and More. This 2.5-hour small-bus, guided tour takes you to some of the coolest spots ever blazed onto celluloid. As you drive along, you'll get some behind the scenes "dirt" and insider info, including the fact that Mr. Rogers, Frank Gorshin (original Riddler on Batman TV show) and Michael Keaton (original Tim Burton movie Batman) were all from Pittsburgh. Along the way, there will be stops for emphasis and perhaps one or two meet-ups with the actors themselves.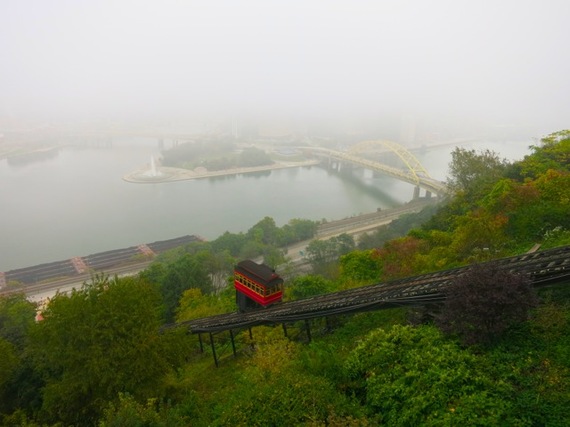 2. Duquesne Incline. This steep funicular in the tony Mount Washington neighborhood of Pittsburgh was the setting for many movies including Next Three Days (2010) and Flashdance. Take a ride to the top for a stunning view of the cityscape.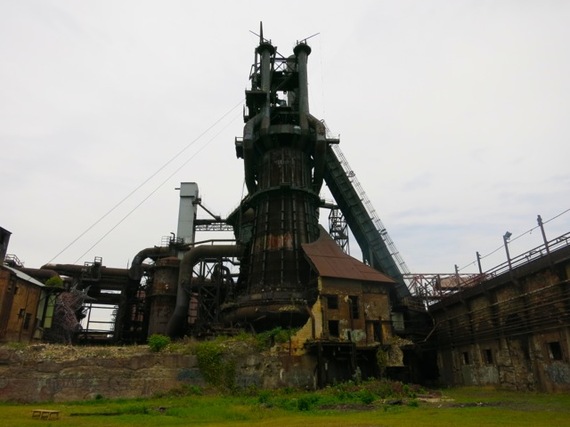 3. Carrie Furnaces. A stabilized ruin, this is Pittsburgh's one remaining blast furnace, and a darling of "Apocalyptic" filmmakers and other fans of postindustrial decay. In steel's heyday, just this one site rendered 9,000 tons of molten iron from iron ore, and produced 1,200 tons of iron daily. "There were once 75 of these blast furnaces in the area. In the 1930's, Pittsburgh was dark at noon," says Ron Baraff, Director of Archives for Rivers of Steel Heritage Corp., a Big Steel conservation and preservation organization. Out of the Furnace (Woody Harrelson, Christian Bale), Mrs. Soifel, and a BBC documentary about Andrew Carnegie were all filmed here. Watch for an upcoming movie starring Will Smith, as well.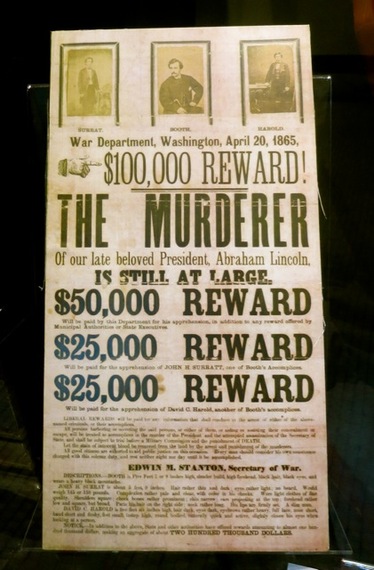 4. Soldiers and Sailors Memorial Hall and Museum. Built to honor Civil War Veterans in 1910, this magnificent building now serves as a museum to recognize all Allegheny County veterans of wars from the American Revolution until now. It's also where the "Cage" scene from Silence of the Lambs was shot. Upstairs, the space is now a grand ballroom used for weddings and events, but close your eyes and you can just imagine Hannibal "The Cannibal" Lecter cooing coolly behind his restraining mask.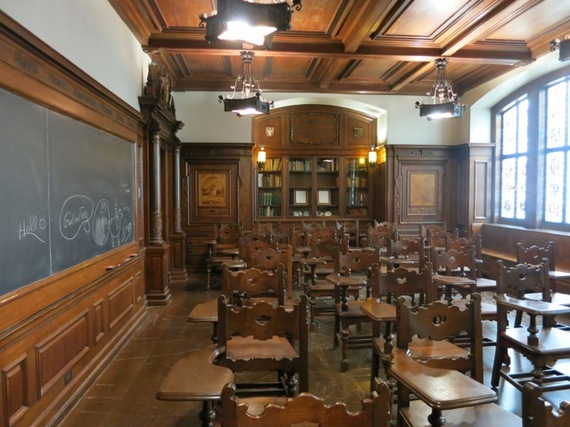 5. Cathedral of Learning on University of Pittsburgh campus. A 42-story cloud-piercing Gothic Revival edifice, the Cathedral of Learning made an appearance in the Mothman Prophesies, 42 and The Wonder Boys, but is most notable for its 29 "Nationality Rooms." Created in exacting detail to represent different cultures at various time periods across the world, rooms are mini cultural museums containing priceless artifacts and reproductions. The 16th Century Polish Renaissance room contains a reproduction of a 1510 globe - the first to depict North America as a separate continent.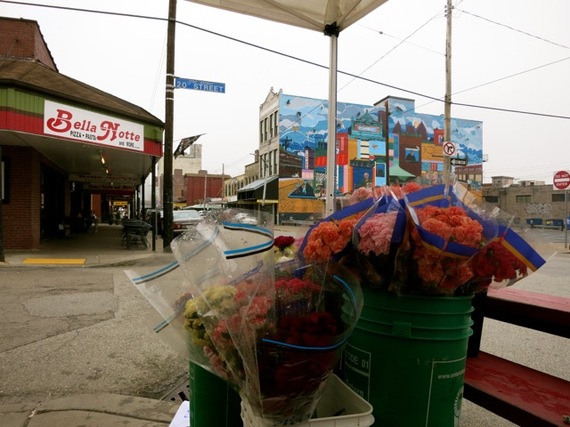 6. The Strip District. No, it's not a "Red Light" or Lap-Dance section of town. This neighborhood of Pitt, a narrow "Strip" of land, is full of ethnic restaurants and markets - and of course shows up (most times fleetingly) in many movies (and on movie-star "favorite" lists). Jake Gyllenhaal (filming Southpaw, summer 2014) loves Primanti Bros. grilled-sandwich shop, Scott Baio (Chachi) learned to bake bread at the delectable Enrico Biscotti Bakery for his movie, The Bread, My Sweet, and locals favor the Man Vs. Food smackdown eatery, De Luca's.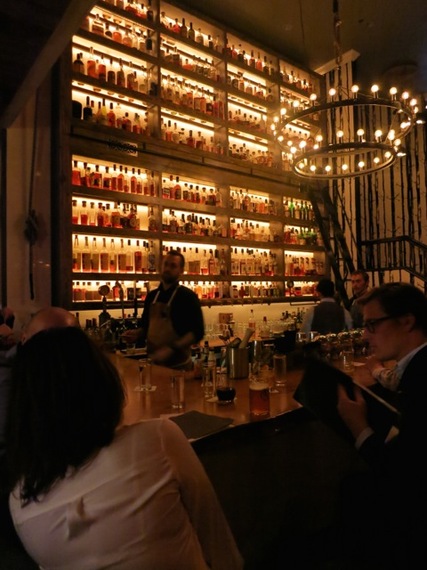 7. Butcher and the Rye Restaurant. Barn wood walls, Mason jar hanging lamps, splendid backlit bar that features a whopping 517 types of whiskey, Butcher and the Rye has zeroed in on the meat-eating-hooch-swilling-rustic-barn zeitgeist. One of the bar scenes from the upcoming Fathers and Daughters (Russell Crowe) was shot here.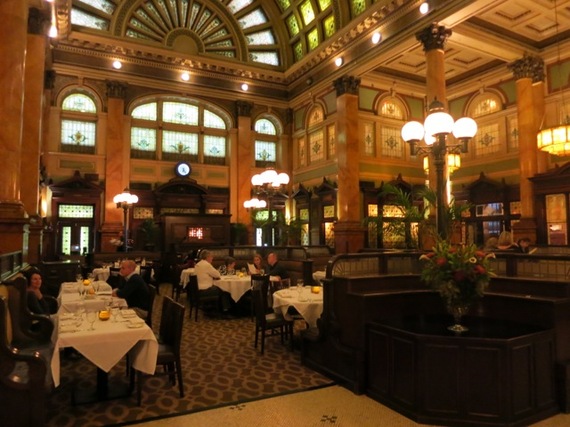 8. Grand Concourse Restaurant. Originally the very swanky 20's-grand train station, visitors go gaga over the stained glass roof, sweeping marble staircase and river views. Flashdance, Next Three Days, Love and Other Drugs, and a slew of lesser-known movies were filmed here. Waiters, donning black suit vests, are sometimes enlisted as film extras.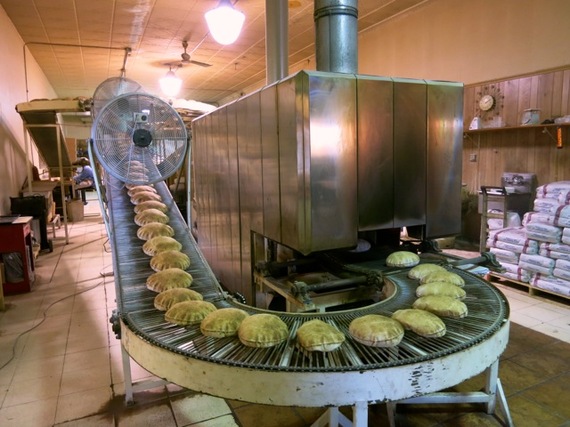 9. If you prefer to discover Pittsburgh through its food (which intersects with filmmaking in many ways), sign up for one of five neighborhood Food Tours through Sylvia's Burgh, Bits and Bites. Yes, there's a Strip District tour, but if you've been there, done that, try the unsung Brookline Neighborhood Tour, where Sylvia will introduce you to time-tested bakeries, a pizzeria and one incredible immigrant success story: Pitaland. Joe Chahine "the Willy Wonka of Pita Making," is more than happy to show you the apparatus that turns out 2,000 pitas an hour, and will pluck a few hot from the machine for your tasting pleasure.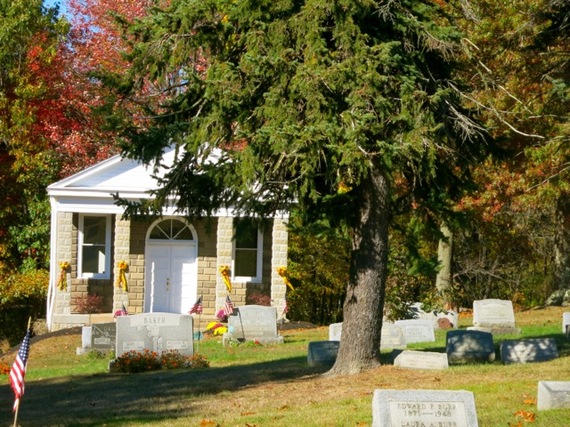 10. Zombie Central. What about those aforementioned zombies? You'll find the source of those flesh-eating Undead about 30 miles north of Pittsburgh in Evans City, PA. Visit the Living Dead Museum (across from a Funeral Home, natch), and then drive less than a mile to the Evans City Cemetery where George Romero filmed the very first black and white Night of the Living Dead (made with Bosco syrup - blood, and ham - flesh) in 1968.