Through travelers looking for sustenance on transcontinental U.S. Route 6 will find plenty of great options, particularly if your chosen form of sustenance comes from cows. The highway is notable for having some of the oldest and most popular dairies and ice-cream shops. In fact, in 1863, Gail Borden, who had just patented condensed milk, opened the first Borden Dairy Company Plant in Brewster, NY. This canned milk was shipped off to troops during the Civil War - a luxury in times before pasteurization. Though Borden no longer operates from Brewster, you can learn all about it in the great little Southeast Museum, Brewster, NY.
Moving East to West, here are the best dairy-based establishment in the country on US Route 6.
1. Share a decadently awesome old-fashioned ice-cream soda at 100-year-old Hallet's, in Yarmouthport, MA, which has been dishing out hand-mixed ice-cream sodas for over 100 years. If those wide, warped original floorboards could talk, they'd expound upon the generations of soda-fountain lovers who stopped in for a cool, creamy, sinful sip. Still in operation by members of the Hallet family, come soon for one of the best ICS's you'll ever draw through a straw. Last summer, a drunk driver smashed through the shop's plate glass window, but hopefully, Hallett's will open again for high season this year.
2. Sweet Moses, Cleveland, OH: Sweet Moses, that's an incredible ice-cream sundae! Sweet Moses makes its own hot fudge and thick creamy caramel sauce, and when those toppings meld with ice-cream and nuts, magic happens. That's all I'm saying. If this place moves to my hometown, I'm done for.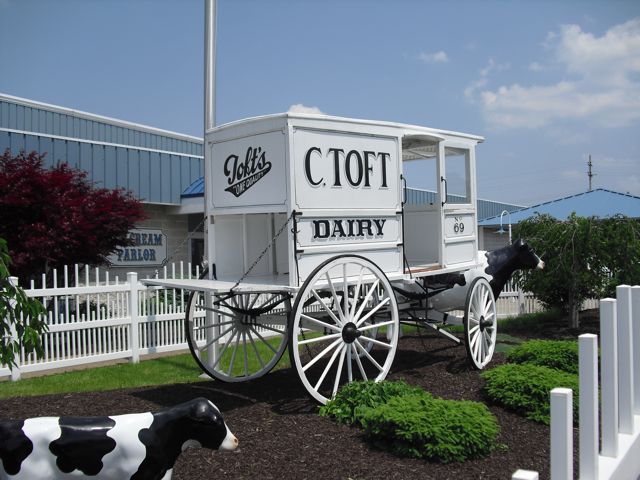 3. Right outside Sandusky, OH on U.S. Route 6, join the crowds at Toft's Dairy. A working dairy that offers 51 ice-cream flavors, it's a local icon and common meeting place. Toft's also makes some of the best ice-cream (I had the Philly Mint) I've ever had. The crowds are here for a reason. Grab your cone and sit at one of the elementary school desks lined up along one long wall. You'll dream about having this stuff shipped to you wherever you may live.
4. Lagomacino's, Moline, IL. Founded by Italian immigrants in 1908, this tough to pronounce but easy to find place has been dishing out hand-made chocolates, ice-cream and fantastic hot fudge sundaes ever since. Still owned and run by the Lagomacino family, not much has changed here since 1908; mahogany booths, green Tiffany-style lamps, tin ceiling, the "Green River" vivid-emerald-colored phosphate soda.... it is a city and quite possibly a National Treasure. I'm still dreaming of my delish slightly sweet tuna salad and that gooey, rich-chocolate-y hot fudge.....
5. Wilton Candy Kitchen, Wilton, IA has propelled this remote town of 2,800 folks to international renown. Now in his 90's, second generation owner, George Nopoulo and his wife, Thelma dish out soda fountain food and homemade ice cream the same way they've doing it for 75 years. The hand-made ice cream is so exceptional, fans have been known to drive hundreds of miles to this little red and white candy-striped place for the privilege of a scoop. Designated a National Historic Site, the Candy Kitchen was Founded by R.A. McIntyre in 1860 and is considered the oldest continuously operated Ice Cream Parlor/Soda Fountain in the world.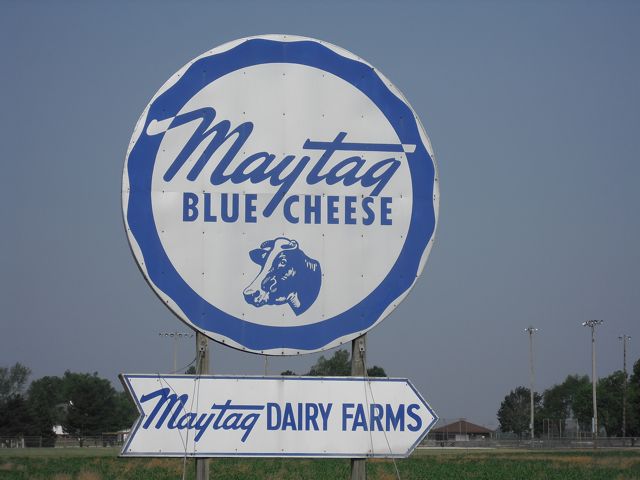 6. The Maytag Dairy Farm, Newton, IA is a must see for blue-cheese lovers of all ages; it offers free tours and tastings weekdays 8am-5pm and Sat. 9am-1pm. Maytag Blue Cheese is beloved of Emeril Lagasse and Martha Stewart and ships a million pounds a year around the world. Restaurants identify their Maytag Blue in menu items, and no, it is not made in washing machines! (Though Newton, IA was the hometown of Maytag Appliance Co.). The dairy began making its prize winning Blue Cheese in 1941 and it's made the same way today: Each 4 lb round is dipped in wax and wrapped by hand. The price here is much lower than retail, so it's not unusual to see someone come in with orders from friends and family. After the short tour, a taste. A perfect up the nose tang!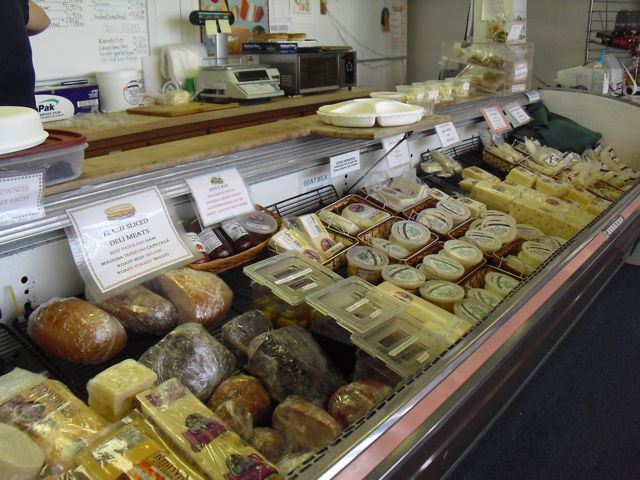 7. The Red Rock Specialty Cheese Co in Delta, UT, is the most improbably situated cheese shop in the U.S. A cheese shop in this hot, punishing red-rock deserty region? Yep.
Owned by Jon and Anita Nilson, Red Rock Cheese Co. is known for its "curds" made in-house. You can watch the process from an observation window and sample dairy goodies, too. Red Rock turns out both Goat and Cow cheeses, and "curds" - crumbly, briney tidbits that are the biggest sellers in the store. Like any middle-of-nowhere outpost worth its "salt", Red Rock Cheese brings in lots of travelers from U.S. Route 6. Though this is the only cheesery in Delta, there are other dairies in the area. Who knew?
For information about these establishments on your mile-by-mile guide to U.S. Route 6, click on here to purchase the book; Stay On Route 6 - Your Guide to all 3,652 Miles of Transcontinental Route 6.