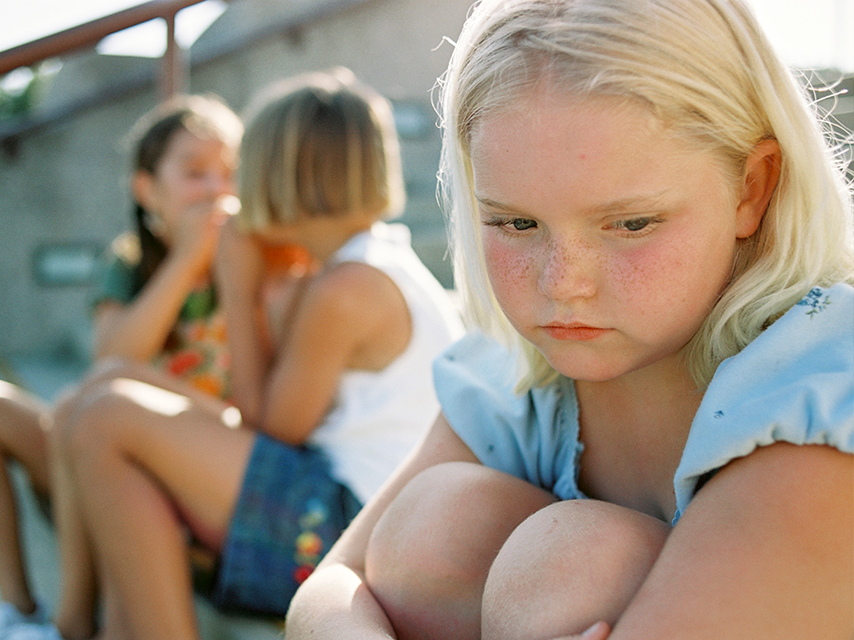 My daughter recently told me about an incident with some of her friends. A group of them were together singing, dancing and having fun. One friend, a free-spirited, earnest girl, was enthusiastically participating, feeling secure in the trusted circle.
My daughter heard another friend, who had a cell phone with her, laugh and say, "Let's record her," without the other girl's knowledge. My daughter said no, feeling intuitively that it would be inappropriate.
This incident brought up several issues for me.
1. All the girls involved in this scenario are really nice, kind, good girls. In fact, I feel very fortunate that my daughter is surrounded by such wonderful friends.
2. I was in the room, and had felt uncomfortable with the cell phone in this particular situation. But I did not take it away.
3. Our children are living in a new world where everything they do has the potential to live forever online, whether they upload them or not.
4. Was this a potential incident of bullying? I'm not sure, but I think so. And I am proud of my daughter for knowing it was inappropriate to record another friend without her knowing.
Bullying has happened throughout the ages. In the last few years, though, it has gained more media attention from publicity campaigns by Lady Gaga, Demi Lovato and tragic incidents we hear about in the news.
Kids can be mean. Perhaps it's part of their exploration of boundaries and their power in social circles. As parents, we can teach our own kids the importance of kindness, respect and treating others as we want them to be treated. And, we can guide them to stand up to bullies.
I tell my daughters that when someone is being mean to them, it's more a reflection of that person's insecurity. Of course, when my daughter was teased by a friend and locked out of a room, I was livid with anger -- not really accepting my own advice and immediately thinking "What a little b....!" Yes, I will admit my own thoughts waver often from what I aspire to be as a good mom.
In our first episode of Perfectly Imperfect Parents, my co-hosts, Dr. Cara Natterson (author of The Care and Keeping of You books by American Girl) and Dani Modisett (author and creator of the book and play, Afterbirth) discuss bullying. We would love your thoughts on how you have addressed this issue with your kids. We can all learn from each other!
Subscribe to The Chopra Well to get updates on the latest episodes of Perfectly Imperfect Parents!

More on conscious parenting by Mallika Chopra: