Right now, tens of thousands of teenagers and 20-somethings are standing in lines that circle full city blocks and fill rooms the size of airplane hangars. What are they waiting for? Not concert tickets or the latest iPhone. They are waiting hours -- even days -- for a fair shot at a bright future.
President Obama's recently unveiled deferred action program has given more than a million young Americans the chance to live, study, work and thrive without fear of deportation in the country that is their home. Deferred action is a laudably decisive move after ten years of Congressional gridlock on the DREAM Act -- and is an important step toward a common-sense immigration process. But it is only a first step, and a small one at that. Because many of the young people lining up to apply for these reprieves are doing so with a mix of relief and fear. They know that while they act to pursue their own dreams and freedoms, their parents -- who brought them here to do just that -- remain at risk.
Further, the new plan doesn't offer young immigrants green cards or create a road map to citizenship. And its eligibility criteria excludes all but a narrow cross section of new immigrants. It is also temporary -- lasting only two years and subject to the changing winds of politics and elections. It offers some hope and humanity to many young individuals, but it holds no promise of keeping their families together. It does not restore the protections for immigrant women recently stripped from the new House version of the Violence Against Women Act. It is only a tiny dam against a continuing flood of anti-immigrant legislation and sentiment.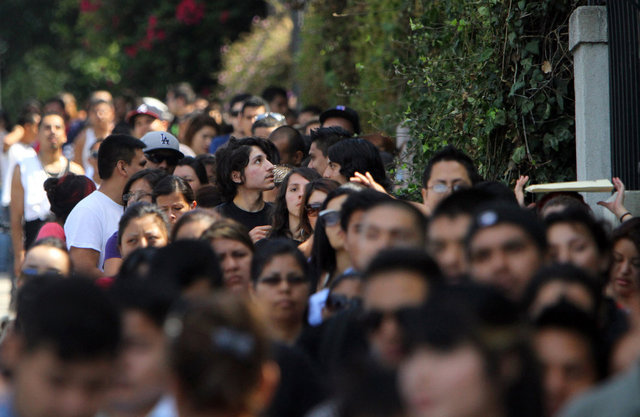 As President Obama himself has said of our treatment of immigrants, "We can do better." So let us. Obama must extend a hand to all immigrants living in the United States. The moms and dads, cousins, aunts, uncles, friends and community members who have deep roots here, who came here to build something better for themselves, their families -- and for this country. These aspiring citizens strengthen our economy, enrich our culture, and share our values. And yet deportations remain at an all-time high, leaving the mothers of some of our best and brightest unsure if they'll even be back to pick them up at school at the end of the day.

So as the 2012 elections approach, we must keep pushing to put a road map to citizenship on our national agenda. Not only for the DREAMers, but also for their parents, their friends and families, and all the people who have built their lives here, and who have built us up in the process. The President has begun to show strong leadership by sketching a lifeline for a generation of new Americans. Now he, or his successor, must move decisively to end the policies that inject fear into our communities, tear our neighbors' families apart -- and diminish our national soul. We need a sensible, sturdy system that supports the human rights of all immigrants to the United States, and we need one now. No more deferring. It's time to act.