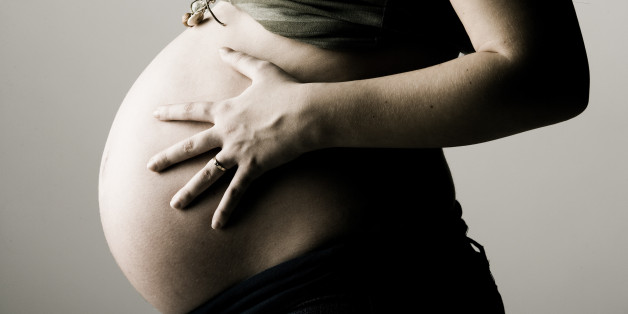 This year, the Oscars will be replete with pregnant celebrities. Mallory Moss, co-founder of Babynames.com, offers up her predictions for who should win the coveted statue for Best Baby Bump 2015.

1. Keira Knightly & musician James Righton.
Twice Oscar-nominated best actress, Keira Knightly will be walking down the carpet with her first-ever baby bump. Judging from her Delpozo gown at the Critics' Choice awards, Keira is putting intense thought into her gown choices and we are up for a treat on Oscar night. Knightly was nominated for this year's The Imitation Game and 2005's Pride and Prejudice -- both films that illustrated her versatility in both acting and fashion. Father of the babe is The Klaxons band member, James Righton.

2. Benedict Cumberbatch & actress/director Sophie Hunter.
I'm not quite sure what they put in the bottled water on the set of The Imitation Game, but Benedict Cumberbatch is joining Keira Knightly in the baby race. Sophie Hunter, Benedict's fiancée, is an actress and director. Nominated for best actor, this first-time dad is also a first time Oscar nominee. Benedict is also well known for his several Emmy nominations (and one win) for his turn as Sherlock Holmes in the BBC show, Sherlock.
3. Jeff Goldblum & actress/gymnast Emilie Livingston.
Jeff Goldblum (62), one of the stars of the best picture-nominated film The Grand Budapest Hotel, is also an excited first time dad-to-be. His and his wife, actress and rhythmic gymnast Emilie Livingston (32), were married late last year. Not only was he in the highly acclaimed Budapest, but Jeff was nominated for an Oscar in 1996 for best short film (live action) for the film Little Surprises.
4. Stanley Tucci & literary agent Felicity Blunt.
This year will also be a super win for actor Stanley Tucci, co-star of The Hunger Games and Oscar nominated actor for Best Performance by an Actor in a Supporting Role for 2009's The Lovely Bones. Stanley is married to Felicity Blunt, a literary agent and sister to Into the Woods star Emily Blunt.
5. Alec & Hilaria Baldwin.
Actor Alec Baldwin and his wife are expecting another child, or so says Hilaria's Intagram page! They already have one daughter - Carmen (age 1) - and used a picture of Carmen touching her mother's belly as part of the announcement of Baby #2 on January 1st. Alec was nominated for Best Actor in a Supporting Role for The Cooler in 2004.
6. Jon Bernthal & Erin Angle.
Actor Jon Bernthal and his wife Erin Angle are expecting their third child. Jon has been part of several acclaimed films and television shows including Brad Pitt's Fury, best picture nominee The Wolf of Wall Street, and AMC's The Walking Dead. Since 2010, Jon has been married to Erin, the niece of professional wrestler Kurt Angle.

Honorable Mention:
Rosamund Pike & mathematician Robie Uniacke.
Rosamund Pike, Oscar nominee for best actress this year for Gone Girl, just escaped an Oscar baby bump by giving birth to a son on December 2, 2014. Married to mathematician Robie Uniacke, the couple also have a son, Solo Uniacke, born in May 2012. The couple is very hush hush about their infant son's name. These are only guesses, but I wouldn't be surprised if we saw any of the following name choices for Solo's brother: Duo/Due, Han/Luke/Skywalker, or maybe even Allan/Turing to give a nod to Robie's mathematician nature.
Dr. Mallory Moss is a board-certified nurse practitioner in psychiatry and a founding partner of BabyNames.com. Since its launch in 1996, BabyNames.com has been heralded as one of the top parenting sites on the internet. Dr. Moss' passions lay in community-based mental health and destigmatizing mental health diagnoses. Dr. Moss was also the editor of the popular online parenting advice column, "Ask Grandma Maggie."