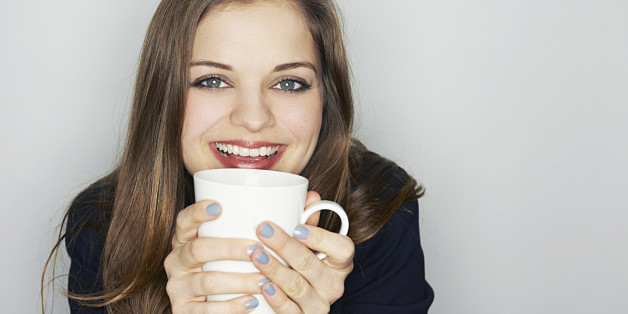 This post was written by Sarah Kaufman for Manilla.com.
Earth Day comes just once a year, but it's a good time to think about the eco-friendly changes you can make all the time. Check out these easy ways you can reduce your carbon footprint and do your part to help the environment.
1. Carry a water bottle.
About 38 billion plastic water bottles crowd landfills each year, according to environmental research group Pacific Institute. And by carrying your own reusable water bottle, you'll not only be helping the environment -- you'll be saving money, too. In total, Americans spend $15 billion on bottled water every year.
2. Reduce your paper use.
Go paperless with your bills and accounts by managing your life online. You can make this even easier by signing up for Manilla.com, the leading, free and secure service that lets you manage and share all of your bills and accounts in one place online or via the top-rated iOS and Android mobile apps. Manilla provides unlimited online document storage forever, for free, which means you can view, download or print your documents whenever you need them.
3. Use grocery totes.
Save plastic and paper by using your own reusable grocery tote bags. They usually cost a dollar or less and are a fantastic eco-friendly alternative.
4. Opt for a reusable coffee mug. 
Help save the planet (and your money) by using your own reusable coffee mug for your morning Joe. Most coffee shops offer discounts when you bring your own mug -- you just fill it up there and you're on your way.
5. Eat local foods.
Eating locally produced foods, like fruits and vegetables, improves your health and helps the fight against global warming. Do some research online to find farmer's markets in your area.
6. Take public transit.
Experts estimate that the more than 130 million cars in the United States produce an ecological footprint that's larger than the size of Texas. Reducing how much you drive can help reduce it. If you live in a city that offers a convenient and reliable public transportation system, use it!
7. Recycle.
Recycling saves energy, reduces pollution, conserves natural resources and has numerous economical benefits.
To learn more about how Manilla helps you go paperless, visit Manilla.com.
--
More from Manilla.com:
Sarah Kaufman is editor-in-chief of The Manilla Folder and marketing manager at Manilla.com, the leading, free and secure service that lets consumers manage all of their bills and accounts in one place. She's also a regular contributor to Yahoo! Finance, The Huffington Post,
Esquire, Good Housekeeping, Redbook, Woman's Day,
The Motley Fool and other major sites.