The Las Vegas Furniture Market is the place to scope out design trends and innovations, and my bi-annual trip is always a visual feast. Having just returned from the July market, I thought I'd share some of the more prominent home decor trends that caught my eye: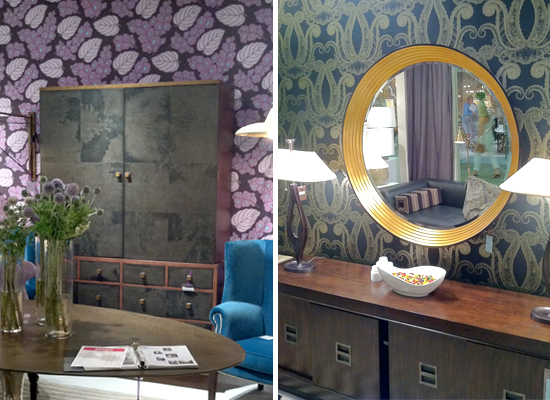 1. Patterned Wallpaper. Bold prints are in, and in bold colors too. Wallpaper has had resurgence in powder rooms in recent years -- it feels "safer" to limit wallpaper to small spaces -- but now it's beginning to unabashedly adorn the walls of living rooms and bedrooms alike.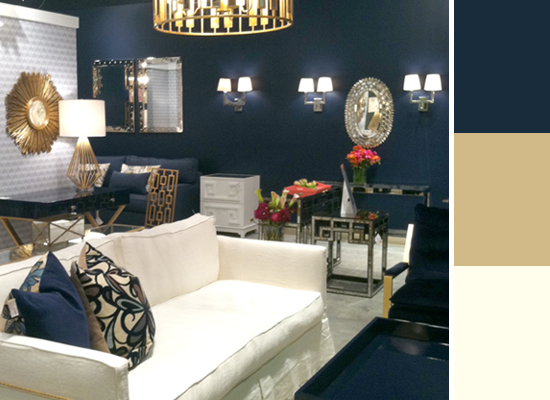 2. Navy, Gold, and White. This chic color palette is dramatic and sophisticated. A gold table lamp is the perfect starting point to introduce this trend into your home. Not feeling the navy wall? Stick with white walls and bring in navy home décor.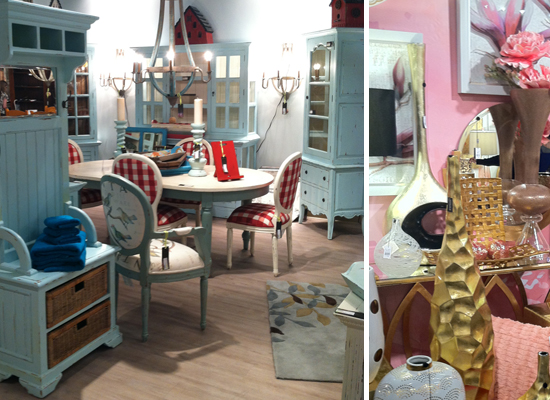 3. Chalky Pastels. Gone are the bubblegum pinks and baby blues -- the pastels of old have been replaced with more sophisticated grayed tones that have a softness and elegance. Dusty pastel hues are beautiful when paired with more saturated ones -- think chalky aqua with vibrant coral.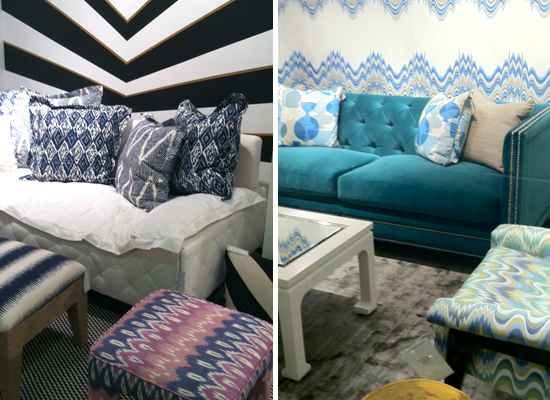 4. Pattern Mixing. Geometrics, stripes, Ikats, and polka dots are being layered in new and fresh ways. To keep the look for getting too cluttered, pick a unifying element to tie them all together. For example, in above left photo, navy is the consistent color.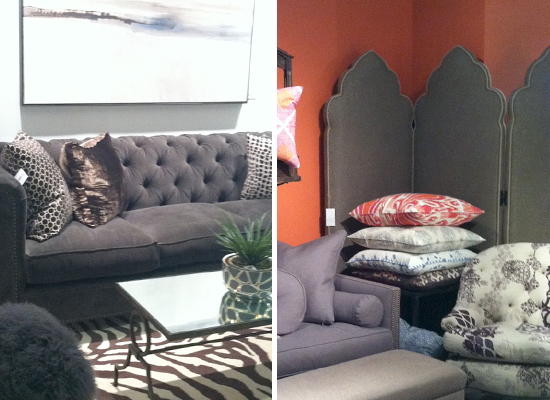 5. Luxe Details. Diamond tufting and nailheads are designer details that give a plain piece of furniture serious pizzazz. Look for these luxe accents on sofas, chairs, headboards, and tables.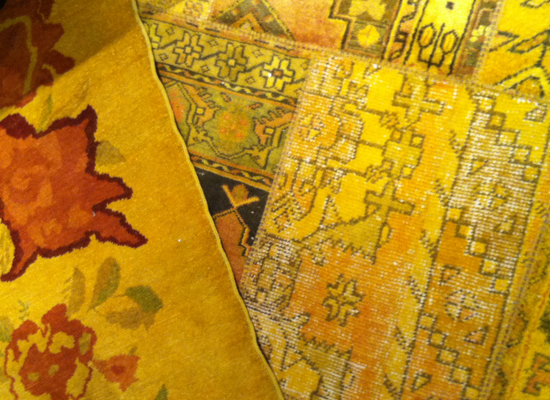 6. Over Dyed Rugs. What was once a way to give worn, faded rugs new life has become a vibrant home trend. The essence of a traditional rug pattern peeks through a colorful layer of candy-colored dye. Shades of yellow, aqua, and red were most prominent.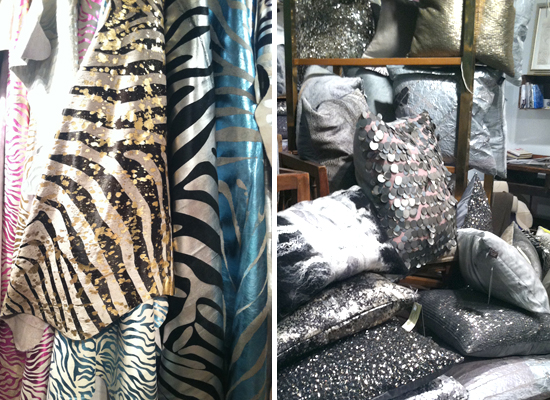 7. Metallic Accents. And not just any metallic accents -- think bits of silver and gold in unexpected places and in unexpected materials, like the printed cowhide rugs above.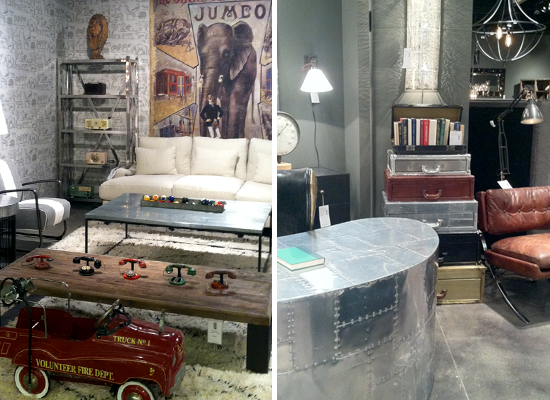 8. Industrial Chic. A mix of mid-century influence with edgy industrial details, the industrial chic look is a nod to the past that's been reinvented in a new way. Warm woods and aged leathers have been introduced to soften the style and make it more livable.
These are just 8 design trends I noticed at the Las Vegas Market, and there are many more current trends that appeal to all tastes. That's the beauty of attending an event like this -- there's something for everyone and design inspiration is everywhere.