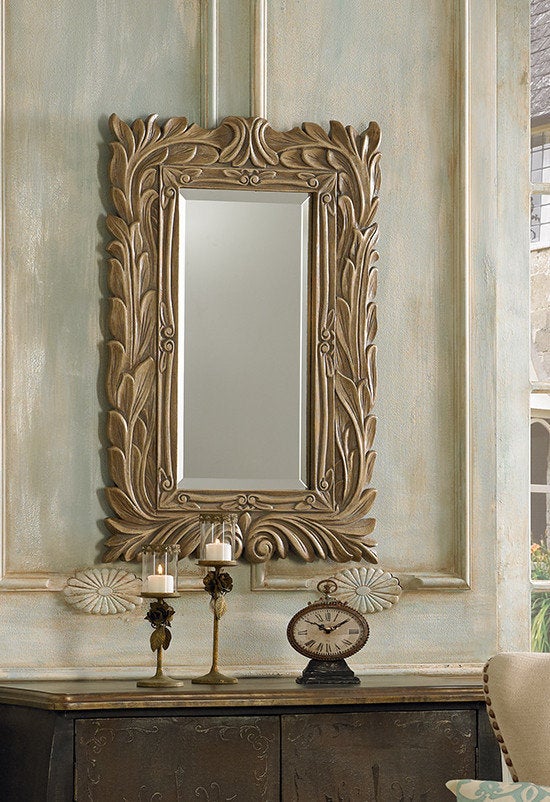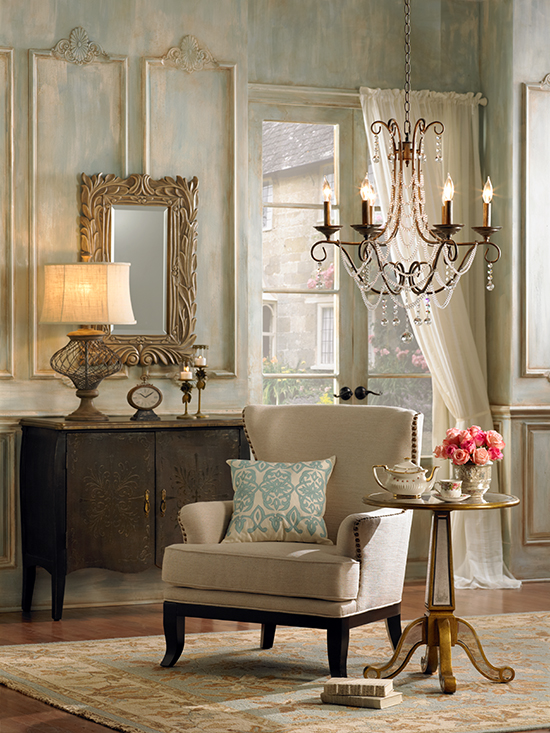 Subtle, muted cool tones, the charm of carved details, foreign language script on fabrics and the romance of a by-gone era -- all of these details express the charm of French-inspired decor.
Being in the design business, I get to travel to a lot of design shows, which allows me to get a good sense of what is going to be trending in home decor. This year, French-inspired decor will continue making a strong design statement, but with a few updates!
The once-shabby style with flaking paint has given way to rich layers of refinement and elegance. It is now a more moody look with darker background tones, contrasted by soft hues and neutral fabric palettes
Think natural materials, like cotton and silk, mixed with wood and crystal. Think of the romance of Paris in the 1920s with lavish parties and music-hall shows featuring legends like Josephine Baker.
Now that I have created a visual picture, it is time to discuss how to get this aspirational style. Here are a few key design elements to achieve the French-inspired look.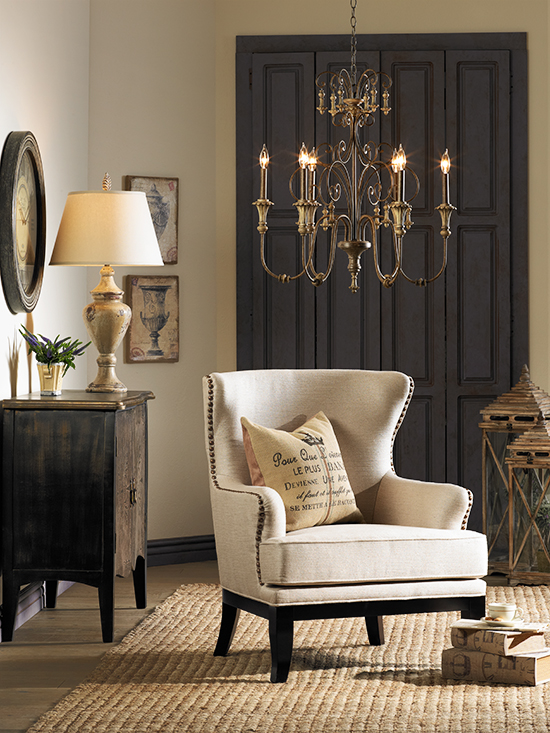 Bring in charming chandeliers with distressed finishes and crystal accents. Chandeliers are functional and provide the perfect ambient lighting when creating a romantic atmosphere. A distressed finish will add charm and the illusion of heirloom quality. Elegant crystal accents can easily be incorporated by using candle holders, vases or other small home decor accessories.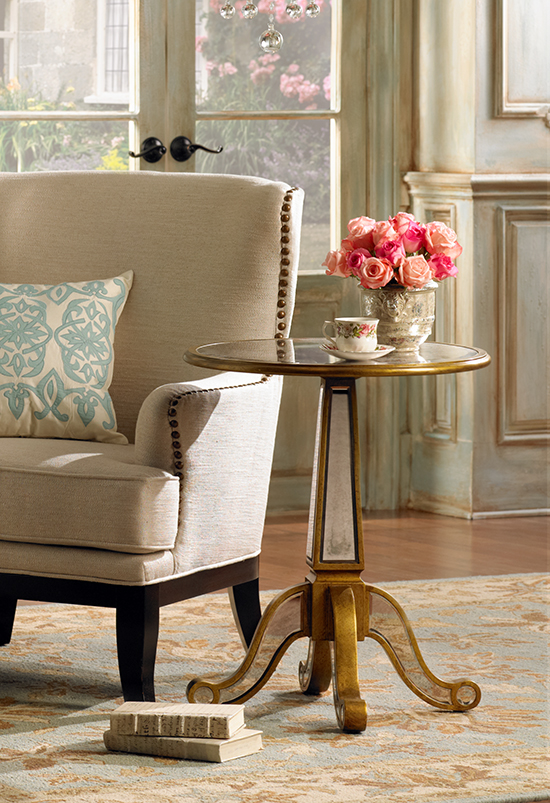 Utilize accent furniture with antique or aged beveled mirror. Reflective surfaces, like mirrors, reflect light and help create visual interest. Side and console tables, or a glamorous bar cart, are good examples of how to incorporate this element into your home decor.
Incorporate aged gold accents. One way to introduce this design element is by placing paintings or family portraits in aged gold-finished frames. It will make your friends think that they were passed down through your family for generations.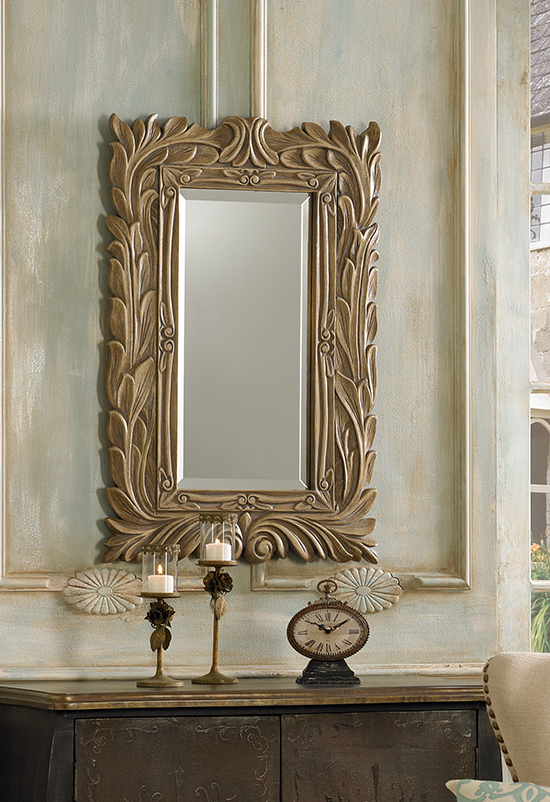 Add French-inspired decor by using furniture with intricate carved details. Add a mirror with intricate architectural details or select a chair with carved legs.
Pillows are one of my favorite ways to update any room. They allow you to introduce the latest trend without spending a great deal of money. To achieve the French-inspired look, choose pillows with subtle patterns, washed textures or a romantic foreign language script.
There you have it! By using these key design elements you can get the look of one of the hottest trends happening -- French-inspired.
If you enjoyed this post, please like it, share it with friends or leave a comment. Happy decorating!