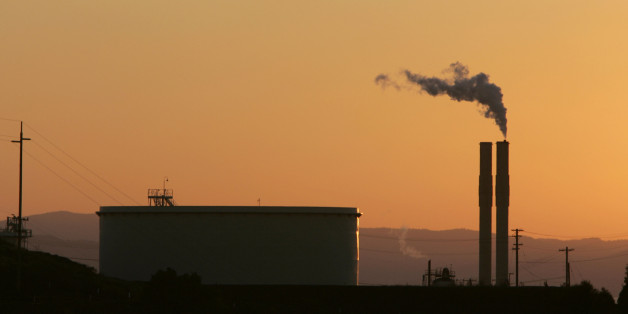 In a recent column, urban analyst Joel Kotkin takes to task Kevin de León, President pro Tempore of the California State Senate, for supporting policies to address climate change. Kotkin's argument: by pushing for ambitious goals to reduce greenhouse gas emissions and restrain our dependence on fossil fuels, de León is working against the interests of his own constituents in "impoverished East Los Angeles" in favor of "wealthy greens" (i.e., whites) in the Bay Area and Malibu.
Set aside for another day what Kotkin knows to be the case: that there are ongoing and vibrant disputes between economists over whether California's attempts to address our climate crisis can create jobs as well as protect the planet. The point here is that de León's constituents are actually pretty supportive of his views, partly because they are often disproportionately exposed to environmental risks and climate vulnerability in their neighborhoods and workplaces.
Indeed, in its latest poll on Californians and the environment, the Public Policy Institute of California (PPIC) finds that 63 percent of Latinos see global warming as a very serious threat to California's economy and quality of life compared to only 43 percent of whites. In a PPIC poll conducted a year before, respondents were asked whether the state should take immediate action to reduce greenhouse gas emissions or wait for the economy to improve: 54 percent of whites wanted to move quickly but an even higher share of Latinos, 69 percent, favored immediate action.
Strikingly, this does not stem from a difference in the perception of whether climate action will help or hurt job creation. In the latest PPIC poll, the plurality of those who think that climate policies will lead to net job creation is similar for Latinos and whites (about 40 percent of the former and 36 percent of the latter). This far outweighs those who think that there will be job decline (a large share thinks there will be no net effect one way or the other).
The support among California Latinos for environmental action is not a momentary blip. The last several years of PPIC polling in California have revealed a consistent ethnic gap in commitment to environmental protection, with Latinos evidencing a deeper concern around climate change, air quality, and protection of California's natural assets. Meanwhile, national polls have revealed that the propensity for Latinos to support climate action is not confined to California.
Indeed, right in Kevin De León's "impoverished East Los Angeles," local residents have fought for a campaign to persuade the city of Los Angeles to "Clean Up, Green Up" their neighborhood, believing that even on a local level, protecting community health is consistent with economic vitality. In short, this is a home-grown and authentic Latino embrace of a green agenda.
And so it's no surprise that De León has worked hard to insure actions his constituents clearly want - state policies to address climate change - and also fought to make that consistent with creating jobs and addressing social disadvantage. In fact, he was the lead on Senate Bill 535, legislation passed in 2012 that is steering 25 percent of the funds from the state's cap-and-trade system to programs serving communities that are most environmentally exposed and most socio-economically vulnerable.
While Joel Kotkin may be an expert on many things - and I confess to following his work with great interest, even when I disagree with his analyses - he should likely conduct more research on what Latinos themselves think about the merits of climate action before purporting to represent their views and policy preferences.