Mac DeMarco is getting a reputation. On the back of two well-received albums last year, he's just embarked on a tour across North America, with stops at SXSW, Canadian Music Fest and a handful of dates in support of indie superstars Phoenix. His music -- tuneful, loose rock 'n' roll with a funkish, laid back strut -- is what's won over the critics, but his peculiar sense of humor and notoriously unpredictable stage behavior have seen the young musician pegged as an oddball, a slacker, a sleaze and generally just a pretty screwy guy.
Yet sitting in his Volvo outside the second stop on his tour at Brooklyn's Music Hall of Williamsburg, DeMarco speaks with a candor and rationality that belie his public portrayal. The antics that make headlines -- the blue stage banter, the bizarre videos, the obscene displays -- aren't episodes he's concerned about living down, but trivialities his gift for songwriting and unselfconscious delivery are destined to upstage. "It's a point of interest for people, which is no problem for me," he tells me, accepting it as a pronounced aspect of his persona, but conscious not to ascribe too much meaning to it.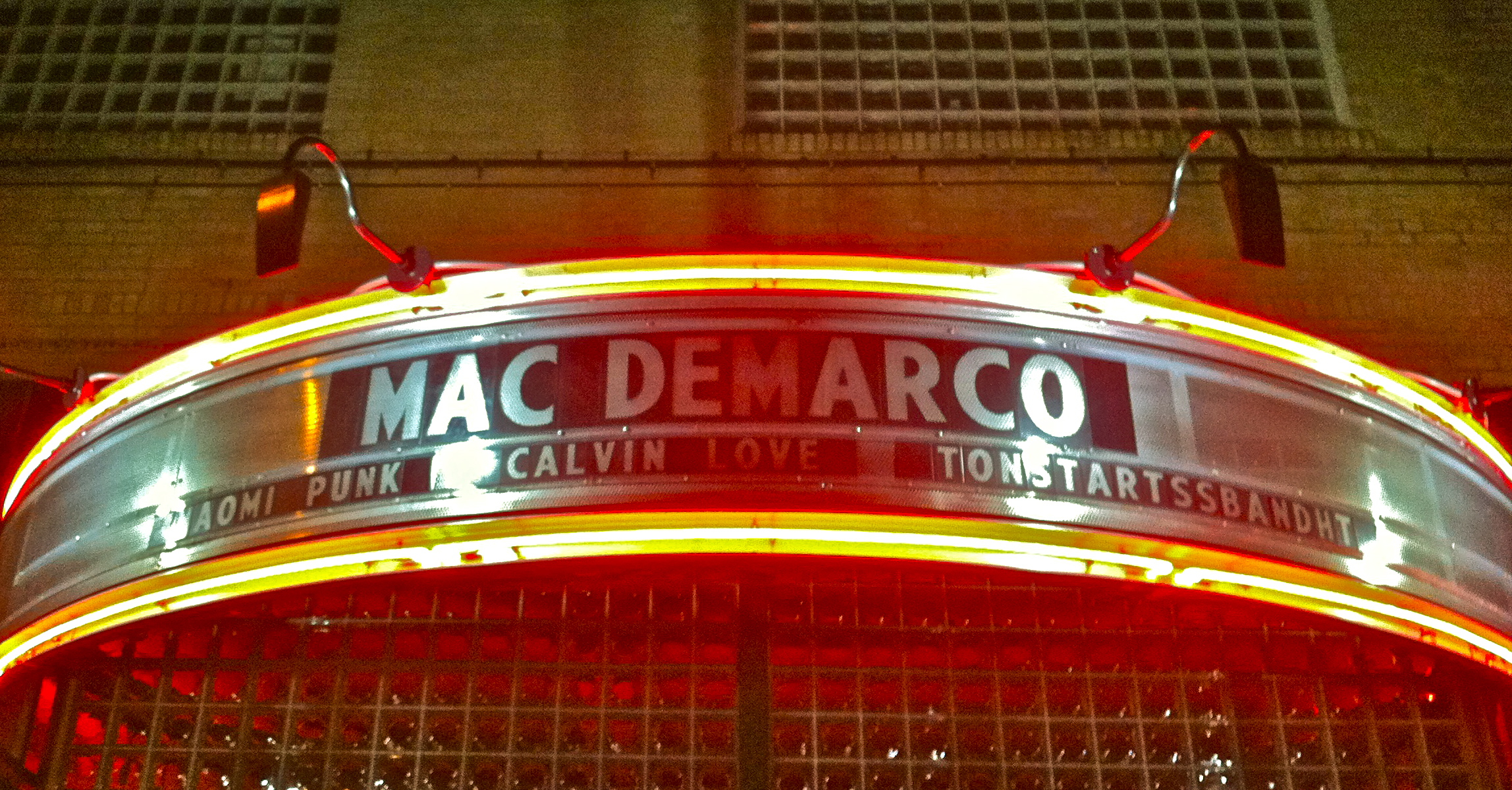 Not long ago, he was playing DIY clubs and friends' basements, and he admits to missing certain aspects of the makeshift venues and modest audiences that are fast giving way to bigger stages and capacity crowds. "I love the vibe when you're on the floor with everybody, there's no stage, and you're not some spectacle." While this may seem to contradict his perceived showboating, his words resonate when he performs later that night.
He takes the stage at MHOW as a freewheeling, goofy entertainer, and not the provocative shock rocker some mistake him for. His quips and tipsy theatrics break down the barrier between himself and his audience, and create a convivial atmosphere where the fans can share in a set replete with highlights like "Cooking Up Something Good" and "Ode To Viceroy." During an extended, set-closing rendition of ballad "Still Together," he takes breaks from singing to bound up to the balcony and retrieve his girlfriend, and front-flip into the crowd for a bout of crowd surfing. He seems genuinely happy to be there, and when the equally giddy crowd pleads for an encore, he obliges with feel-good single "I'm a Man".
Mac DeMarco communes with the crowd © 2013 Emil DeRosa
That tongue-in-cheek anthem is a standout from his first official EP as Mac DeMarco, Rock and Roll Night Club, an album that, with its doctored, Presleyesque vocals and pervy radio DJ interludes, had listeners wondering 'Who the hell is this guy?' On rapid-fire follow-up 2, Mac started to give some answers. "It was fun for me making a theme album, or a concept album, at least that's what [Rock and Roll Night Club] was for me. But that album kind of drove me crazy. I'm playing these big shows now, and it's not really my actual music. People think I'm a lipstick wearing freak. So [for 2] I just had to go back to normal, and lucky for me, people seem to like the normal me better than the Elvis me."
While his immediate future is packed with tour dates, he's eager to take a "solid chunk" this summer to write and record his highly anticipated next album. "This time I want to do a song for everyone, an ideal pop song," he divulges. But lest we think DeMarco will shed his idiosyncrasies and deliver predictable pop, he makes no promises about what's to come. "I have no f***ing idea what it's going to sound like."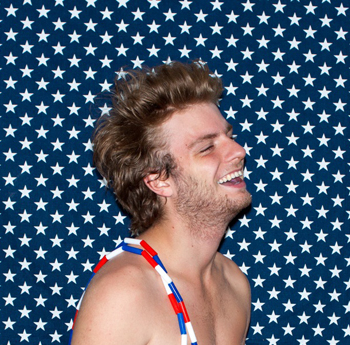 © 2012 Bobby Doherty