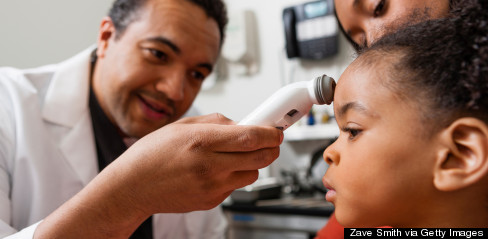 Incredibly, there are some who still question why the Affordable Care Act (ACA) is good policy -- particularly for poor, struggling and underserved communities -- including African Americans. They use terms like "culture of dependency" or "welfare state" to denigrate the law's fundamental purpose to make health care accessible to as many Americans as possible.
Here's why the ACA is especially vital for African Americans, who are twice as likely to be uninsured, and who suffer from more chronic, and life threatening conditions than any other minority group.
As "economic first-responders," the National Urban League, and our 95 affiliates in 36 states, know first-hand how devastating the separate and unequal system of healthcare delivery has been for our community. Our 2012 State of Urban Health report showed that poor healthcare choices increase costs for local and state governments, and stifle opportunities for economic growth and mobility. Chronic illnesses lead to lower labor market productivity, which can weigh down global markets, local economies and heap financial instability and uncertainty onto the backs of struggling families. Sadly, these circumstances also lead to more premature -- and preventable -- deaths.
Thankfully, "doctor's orders" are no longer limited to those who can afford high-premium health insurance. Since October 1st, hundreds of thousands of Americans have started to take charge of their healthcare by signing up for the ACA. The online registration site, Healthcare.gov, is up and running, and millions more can now shop the health insurance marketplace for a product that best fits their needs.
The new site is streamlined, and now has more user-friendly features. The Department of Health and Human Services is even offering consumer tips on how to make the most of the experience when visiting the site.
The Urban League has been active and engaged since before the ACA went into effect, to prepare our communities to make the most of the new law. We have disseminated information, resources and tools to our affiliates so they can do what they do best -- reach out to people where they live, worship, shop and play, to empower them with information about how the new law can benefit them.
We have incorporated information on the ACA in our signature health initiative, Project Wellness, and partnered with the Center for Medicare and Medicaid Services (CMS) to support outreach and education in our communities on the health insurance marketplace.
The Urban League is just one of the many community-based groups making sure the Affordable Care Act can turn the tide toward better health outcomes, more stable lives and economic stability and empowerment. Despite the noise from cynics and naysayers, the good news is starting to break through.
A new report from the U.S. Department of Health and Human Services finds that more than six in 10 uninsured African-Americans will be eligible for healthcare under Medicaid, CHIP or tax credits. That means, more than four million individuals will have what many take for granted -- access to affordable health insurance.
Additionally, a report from the Joint Center for Political and Economic Studies finds the Affordable Care Act could add 4.6 million jobs over the next decade in the healthcare sector -- a 31 percent increase in the industry -- with at least one-third of these jobs going to people of color.
My determination to fight for equal access to healthcare doesn't just stem from my role as head of the National Urban League; and it didn't begin when I was a Louisiana State Senator or Mayor of New Orleans. My own personal experience showed me why health insurance access for all is so important.
As a young lawyer, just starting my own practice in New Orleans, I had an opportunity to purchase health insurance, but put it off. I was young, healthy and in shape, and I didn't think a week or so would make a difference. In fact, it made a big difference. A few days after passing on signing an insurance binder, I tore my Achilles tendon in a pickup basketball game. The injury cost me more than $20,000, and took three years to pay off. I argued cases on crutches for six months because my three employees depended on me to keep the business going.
I was able to weather the financial burden that one bad decision, and one unforeseen accident, had caused. I had a job, and was able to continue earning while I learned a very expensive lesson. But there were and are many African Americans who aren't so lucky, and who are one accident or one illness away from financial ruin or worse.
That all changes on January 1st. The Affordable Care Act is the long overdue end to this separate and tragically unequal system of healthcare, and we all will be better off for it.