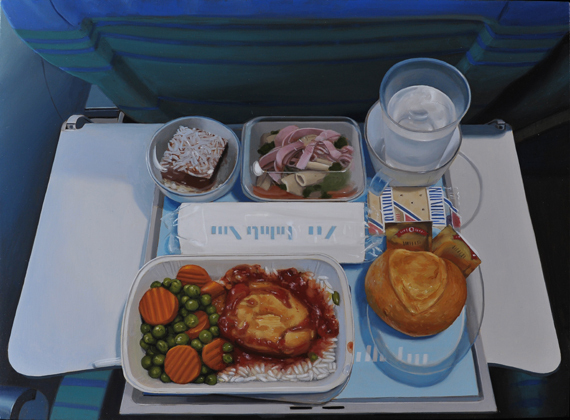 'TN7' 11"x 15" oil on panel
This is a painting I did of an in-flight meal, the title is the flight number I was on when I had the meal. I wanted to do some still life paintings of cheap meals, and this was the one I started with.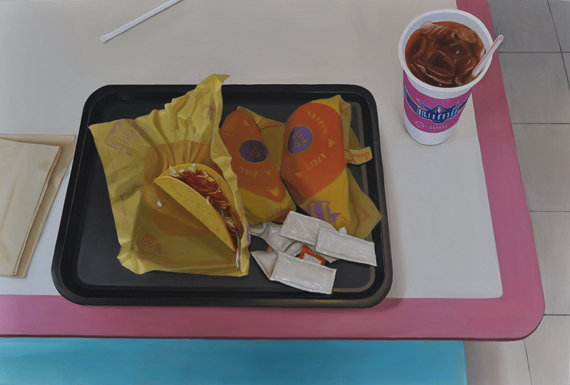 'Combo #8' 13.5" x 20" oil on panel
This Taco Bell meal was the next one, I like having the viewer looking down at the meals so it's their meal rather than looking at it from the side, where the still life is like a landscape.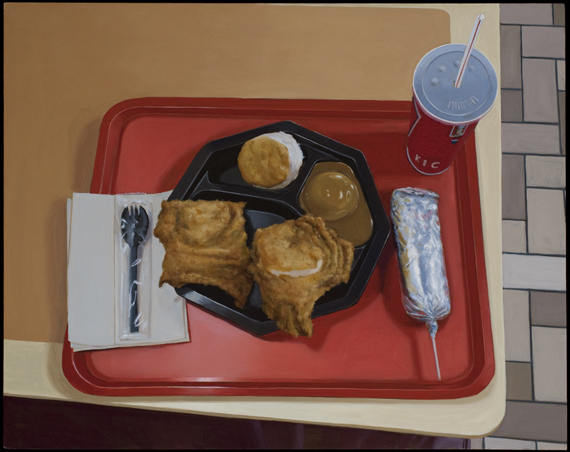 'Meal #2' 13.5"x 17" oil on panel
Here's a KFC meal -- and yes, I did eat these -- I'm from a square state and these are comfort foods to me. Although I have mixed feelings about them, I know why they're bad as well. If I don't have mixed feelings about what I'm painting, I don't stay interested long enough to paint them.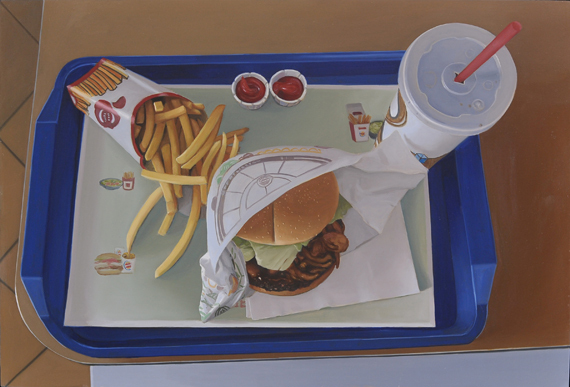 'Meal #6' 13.5"x 20" oil on panel
Here's a Burger King meal -- I liked how the meal made a sort of face on the tray -- the ketchup eyes and the burger forming a mouth with a lettuce tongue..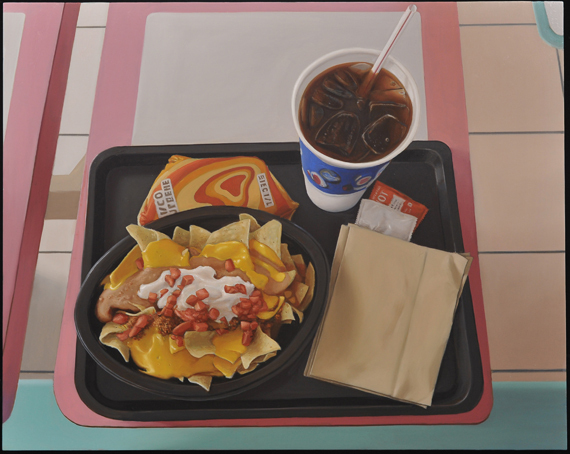 'Combo #6' 16"x 20" oil on panel
And another Taco Bell meal -- I had wanted to paint Nachos Bellgrande for a while. The sour cream, cheese and refried beans are all a lot like paint in terms of texture. It's all just different viscosities and colors of the same oil-based stuff, and so is the painting.