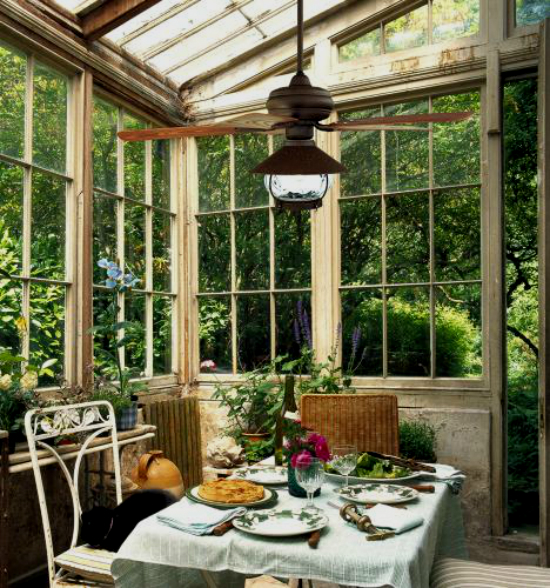 (Image: Lamps Plus)
Summer is almost here! Now that the days and nights are much warmer, having an outdoor ceiling fan can help keep you cool. There are many different factors to consider when selecting the right outdoor ceiling fan for your home.
Size: Ceiling fans come in a variety of sizes. Don't worry if you have a small space, hugger and low profile ceiling fans are available for smaller homes. Pay close attention to the scale of both the ceiling fan and the dimensions of your room.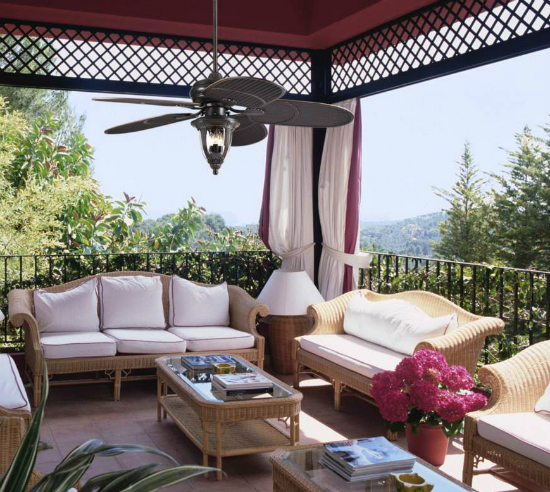 (Image: Lamps Plus)
Energy Efficient: Turn off the air conditioning inside and turn on the ceiling fan outside. There are many energy efficient ceiling fan options. Look for the Energy Star rating when choosing the right ceiling fan.
Motor Size: A quality motor makes all the difference with a ceiling fan. A die-cast aluminum motor is very quiet, has a long lifespan, and has great air movement.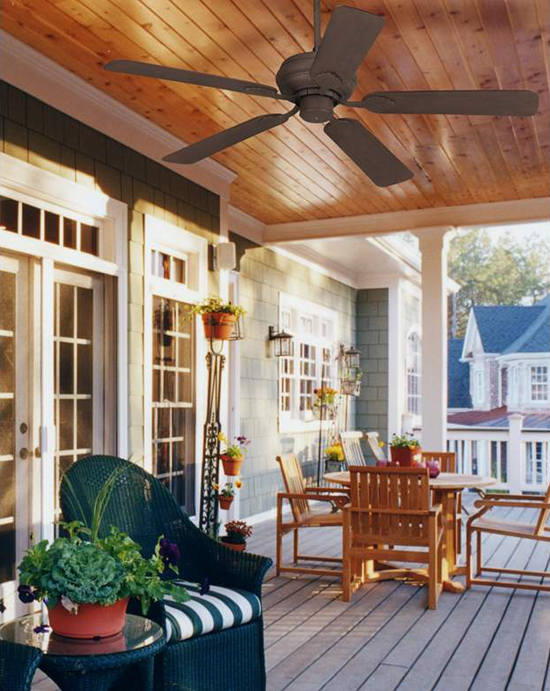 Fan Controls: You may overlook the different types of fan controls when purchasing your ceiling fan. The different controls include a pull chain, remote control, or wall control. I prefer the wall control.
Outdoor ceiling fans are not just for traditional homes anymore; take another look at the wide selection of styles for your own home.