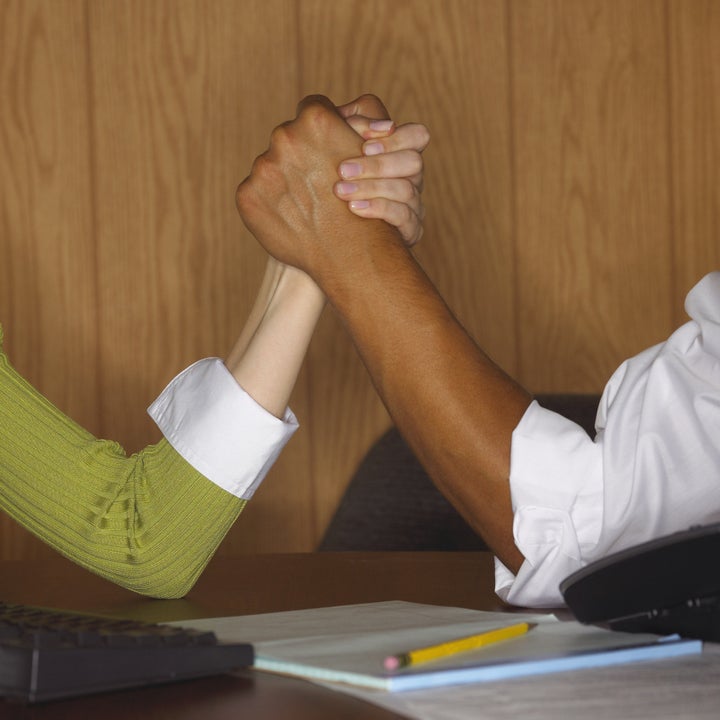 Aren't we the country that says we lead in equality? Weren't people declaring our health care to be top notch and that we don't need reform? Don't I hear people chanting -- or shouting -- that government should stay out of our affairs so we can go back to being the greatest country on earth?
We may be the strongest country on earth, but if equality, prosperity and competitiveness matter, we are a sinking ship. This year, we ranked 11th place in innovation behind Iceland, Sweden, Hong Kong, Switzerland, Denmark, Finland, Singapore, Netherlands, New Zealand, and Norway. These countries also outranked us in gender equality except for Hong Kong and Singapore. However, of the 20 richest self-made female billionaires in the world, 11 are Chinese. Chinese women's business success has been attributed to cheap childcare and equal opportunity in the workplace for their highly ambitious women.
I teach leadership courses around the world, generally traveling abroad once a month. The most resistance I get to ideas about changing the way we do business is from leaders in the United States. This makes me both scared and sad.
Additionally, many women's programs have been suspended for economic reasons. Economically, this is the time we need these programs the most.
According to Klaus Schwab, founder of the World Economic Forum, "Low gender gaps are directly correlated with high economic competitiveness. Women and girls must be treated equally if a country is to grow and prosper."
U.S. companies are wasting the talents and skills of women who generate a significant competitive advantage. We educate girls and then frustrate them as women with inadequate career opportunities and gaps in health care.
Yes, I write for the HuffPost Living section, not the Business or Politics sections. Yet we are the ones who vote and take a stand on these issues. So far our political and business leaders are doing an inadequate job of ensuring our equality. The free market has only put us at 19th place in gender equality in the world. The countries at the top, Iceland, Norway, Finland and Sweden, have instituted polices to ensure equality. Who is going to force a change if not us?
Our government has to take a stronger stand on equality. And we need to have our voices heard above those who are hurting our progress in the name of free market capitalism.
I am a capitalist. I own my business. My father owned his business. My grandparents fled from the Bolsheviks because they were capitalists, and Jewish.
Ensuring gender equality is not about destroying capitalism. Ensuring gender equality is about changing the priorities of business goals. Business leaders have proven they don't make decisions based on the greater good. They don't even make decisions based on the good for the majority. Most have been making decisions based on their own checkbooks. Therefore, we need regulation.
We have an election coming up. Do you desire economic growth and prosperity? Then I ask you to look at your state leaders and question who stands for equality (including race and religious equality as well as gender), who stands for government actions that will ensure this equality, and who stands for helping the United States be the leader in innovation and competitiveness once again, really.
Don't be bamboozled by rhetoric and fear. Look at where the candidates take a stand. Look at their histories. And if any are running on a ticket that the government should be run like a business, ask them whose business are they talking about? Unless they have proven they support government policy that promotes gender equality, then question their motives.
And remember, just because the candidate is a woman doesn't mean she supports equality and action that will return our country to economic prosperity. We may be slim on good candidates, but we still have to make conscious, deliberate choices for our future and the future of our daughters.