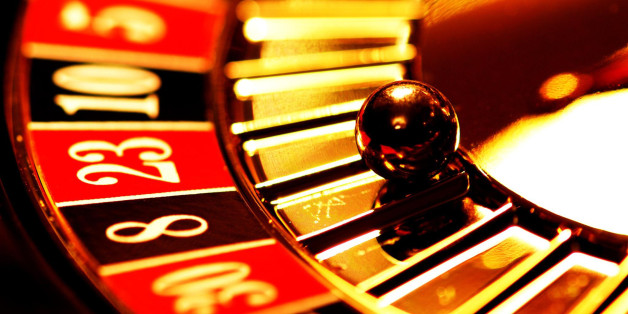 It's been five years since my wife and I have been to Vegas. The last time was just a few months before our first son was conceived.
To say Vegas has changed in that relatively short amount of time is an understatement. Or, maybe it's just us. Actually, it is just us.
First off, heading on the road trip to Vegas without the two kids was a nice bit of a change for us. Sure, I kinda missed the non-stop questions like, "Dad, what kind of truck is that one?" And "Dad, what's that truck carrying?" At this point, When our 4-year-old fires off seven consecutive questions like that, I just make up answers like, "That one's carrying furniture." But after so many furniture trucks, he starts questioning my answers. He's now begun saying, "No it's not. That one doesn't have furniture." Then I start with "He's carrying peas," or "He's carrying lawnmowers." Believe it not, it works. Give it a year or so, and my shenanigans will be called out. Bummer. But back to our Vegas road trip.
Can't say it's music to my ears when my wife's MP3 player suddenly shifts our music from J Lo's "First Love" to the Frozen soundtrack. Yes, it's in there for the kids, but still. While I'm sitting in the passenger seat and texting (she insisted on driving), I suddenly realize she's busting out "Do You Want To Build a Snowman." Hmm... the kids are at home with grandma, and THIS is willingly playing ...and of all times, on our trip to Vegas?! WTH.
After three of those songs from the soundtrack, I just couldn't let it go! Change that music NOW or I'll hop out of the car on the 15 Freeway and jump in the next party bus or semi-truck or whatever vehicle is not playing Anna's quest to build a frozen friend. Thank God the next song that played was Billy Joel's classic tune "Scenes From An Italian Restaurant." I know... don't judge. Back in the day on my way to Vegas, it was Blink-182 and Pennywise blasting on the radio. Nowadays ...easy-listening, please.
After getting to Vegas, and checking into the Encore, we hit up the pool ...and wouldn't you know it, they have a topless one. Of course no one is topless, but the thought of it seemed fun. Quick side note, I guess the benefit of heading to Vegas as an adult ...you actually stay at a killer hotel as just a party of two. I mean, there's nothing wrong with cramming six friends into a suite at the Flamingo and filling up the sink with ice to keep our drinks cool and staying up until 4 a.m and ... Damn, I miss those days.
OK, back to some details about the topless pool. Two ladies had ditched their tops, and both were clearly over 60 years old. Don't get me wrong ...beautiful ladies, just not my thing. Funny, how the pool was packed, yet no one else went sans top. To be honest, the majority of the adults at this topless pool were there primarily to be in a pool without kids. Funny thing, as you walk to this adult-only pool, you pass by the circus happening in the regular pool. If we had our two little munchkins with us, we'd definitely be swimming in the sea of toddlers. But bringing kiddies to Vegas on a mom-and-dad-need-to-get-away-or-else kinda trip? NO WAY!
So, I was wondering how long it would take before our poolside talk turned into talk about our two boys. Like any good mom, my wife started with "This place is so beautiful." And then, "Wow, I'm really missing the boys." To myself, I thought, Really? Already? In order to keep the peace, I just said, "Oh, they're fine and having a great time with grandma." Next question from me, "Do you want a drink?"
Hours passed, and it came time to go out. It was only 10 p.m. and to be honest, sleep sounded so much better than hitting the town, but hey, we're in Vegas. Suck it up, oldie!
Luckily through some contacts, I was able to get us on the list for one of the hottest clubs in Vegas. Good thing, because not only was the line to get in a zillion people long, but the majority of those in line were 20-somethings willing to pay $45 bucks just to get in.
After zipping by that line and getting inside, I made my way up to the bar. What?! $15 for a watered-down Jack and Coke? Good thing my wife's feet were killing her in those five-inch heels because she was ready to go. Yep, we were in there for a whole 15 minutes. Good times. Now, let's go to bed.
I guess what happens in Vegas ...happens to those who are in their 20's and early 30's. Mom and Dad had a relaxing 3-day getaway, but time to get back to our boys and reality.
The fact that I've suddenly become ultra-boring, I'll just Let It Go, Let It Go ...