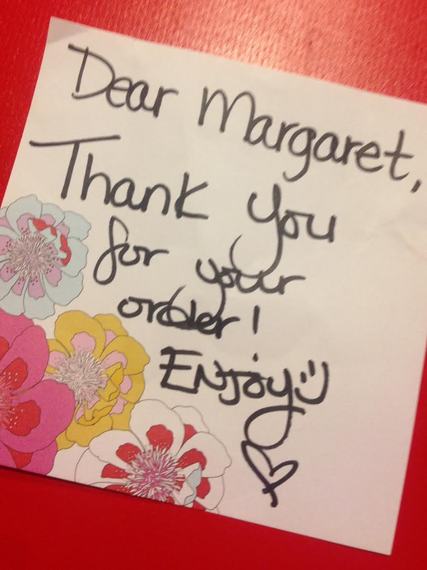 I'm dying to go shopping and start ticking things off my spring list, which I plan to do when I take New York City for spring break. Between now and then, I have some serious closet cleaning to do. My spring ritual involves emptying drawers, rummaging through my closet, a bottle of wine and a critical eye. If something is unloved, unworn (for a year) or just plain doesn't work, it goes to consignment.
I love consigning clothes. I find it cathartic to streamline my wardrobe and make money on idle items I won't miss (free money!) and buy new things I love.
Back in the day, I dry cleaned clothes that didn't make the cut, bagged them up and trudged to the local consignment store where they were scrutinized, often rejected and sometimes sold. Thanks to the Internet and mobile phones, cashing in on my closet has never been quicker or easier.
Here are five easy ways to cash in on your closet this spring:
Poshmark is a fast and easy way to make cash off your closet. You can list items using the Poshmark app on your mobile phone in about a minute. It's true peer-to-peer. The app is a platform that connects buyers and sellers. Part of the fun of Poshmark is the people you meet. You can engage with them via Posh Parties -- real-time virtual shopping events where like-minded fashion lovers meet to shop, share and sell clothing and accessories. All I really care about is selling my stuff so the fact that I met great people and it was super fun was a bonus I didn't expect, but absolutely loved. I sold two pairs of J. Brand jeans in a bundle (a buyer asked me to add multiple items to one listing and I offered it at a slight discount). I then downloaded a pre-paid shipping label, shipped off the items (shipping is paid by the buyer) and once my buyer accepted them, the earnings were deposited into my account. Poshmark takes 20 percent of the transaction. Beware. Earnings can also be automatically applied to purchases. I could not resist breaking into my account when I came across the Stella McCartney leopard print jogging pants I pined for last spring. Originally $1100, I bought them for $100 (or $20 when you count the credit from my sale). They arrived pristine with a cute handwritten thank you note. Worn just once by their original owner, I wear them practically daily. With her emphasis on sustainability, I have to believe Stella herself would approve of this transaction.
Fashionphile is best for designer bags. Simply submit the item you wish to sell through a form on the website and receive a quote in just a few days. Once accepted, the company lists the bag on its website and possibly displays it in the gorgeous brick-exposed showroom on Maiden Lane in San Francisco. Once sold, Fashionphile takes 30 percent of the sale price. I was reluctant to sell a gifted Louis Vuitton Keepall I never carried because of sentimental reasons. I got over it fast when it quickly sold for $995 and I banked $695. Score!

Threadflip is another great option for cleaning out your closet and making some cash. Like Poshmark, Threadflip allows you to list clothing and accessories and sell them directly to others. You can list clothing on the web or with the app and the company takes 20 percent commission once it sells. Or if you prefer, Threadflip will handle the listing for you with their free White Glove Service. The company will send you a pre-paid shipping kit to mail your items and they photograph, measure, price and list your clothing, and then ship them to the buyer once items sell. Losing the hassle factor has a price; in this case Threadflip takes 40 percent of each sale.
Vaunte focuses on reselling the wardrobes of fashion insiders. It profiles many of the fashionable owners of the clothing for sale but anyone can sell on the site. Simply submit an item from an approved designer, upload your picture to the website and name your price. Vaunte takes 15 percent of the sale. Like the others, your funds are deposited into an account. The site accepts hundreds of brands but they are exclusively high end and high fashion items like Chanel and Dior and the more moderately priced Equipment and Rag & Bone.
I like this website best for shopping. Vaunte's design (it was founded by two Gilt Groupe alums) makes it easy to shop by category: designer, clothing size, shoe size and item type. I find myself browsing, often checking out designer pieces I covet from Stella McCartney, Philip Lim and others that on sale for a steal.
Material Wrld is a fashion trade in service where you send in your designer items you no longer wear or want and earn gift cards to either Shopbop or Saks Fifth Avenue. Sign up on the website for a free mail kit and the company will send you a giant bag (it holds about 20 items) and a prepaid shipping label. Once the company receives and evaluates your items, you are given a quote. It's "risk-free" in that if you don't like the offer, they'll send your items back for a $10 fee. I sent the company nine items, five of which were accepted. One of the rejects was a pair of never-worn "vintage" designer jeans because of slight fraying on the hems (I paid extra for that, thank you very much!) I found the offer prices far too low. For example, I was offered $16 for the same pair of jeans I sold on Poshmark for $50. In the end, I reluctantly paid the company $10 to send my items back. Still, Material Wrld makes it super easy to sell unwanted items and they'll even donate items they reject. If convenience takes precedence over cash when cleaning out your closet, this is a good bet.