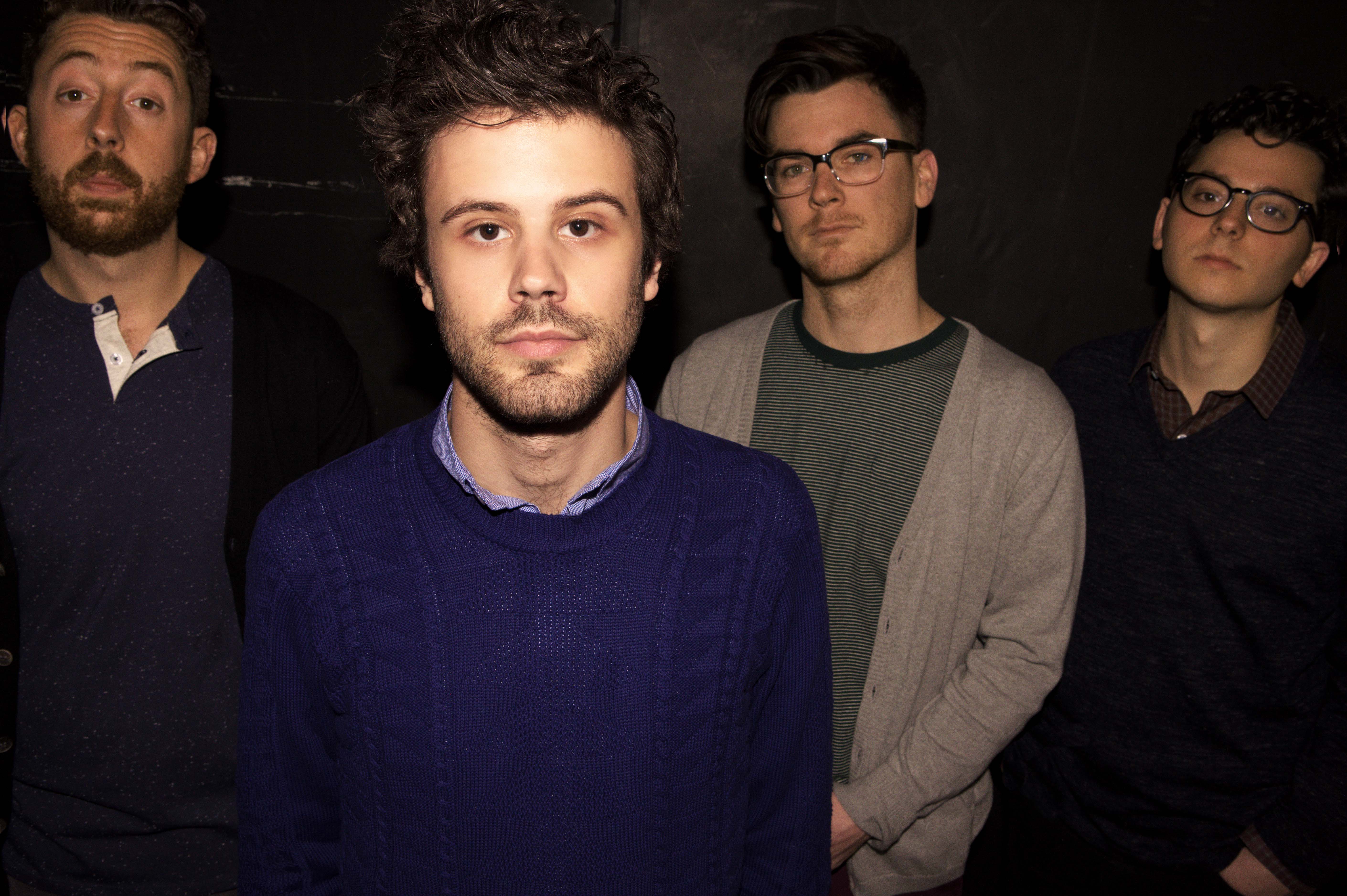 This weekend, City Hall Plaza will house Boston Calling's second installment, featuring a lineup worthy of satisfying the city's recent deluge of 20-somethings. The festival, curated by The National's Aaron Dessner and Crash Line Productions, was immediately successful in its first run this May, with performances by Dirty Projectors and The Shins, among others. Now Boston Calling's sophomore weekend is fast approaching, and although the nature of the mid-sized fest eliminates the need to choose between artists, here are a handful of must-see acts that you can squeeze in between trips to Kickass Cupcakes and Roxy's Grilled Cheese.
LUCIUS
Saturday / 2 p.m. / Red Stage
Led by vocalists Holly Laessig and Jess Wolfe, the Brooklyn five-piece shows off tight, frenetic arrangements that revolve around the two's spot-on vocals. The group's addictive, energetic indie-pop signature gives way to a spirited performance, making their distinctive, coordinated attire an added bonus. Rolling Stone has recently named the quintet as a "band to watch," pointing to the songstresses' big blue eyes and intertwining vocals as selling points. While you're there, look out for, "Turn It Around." You will start dancing and you will not hate it.
KENDRICK LAMAR
Sunday / 7:45 pm / Red Stage
Having seen Kendrick Lamar rip a weary Bonnaroo to shreds on its fourth day, early-afternoon, it will be interesting to see the Compton-born rap star perform for an amped Boston night-crowd, moments before Passion Pit takes the stage. Sometime before or after Miley's twerknado, sponsored by MTV's Video Music Awards, presenter Kevin Hart called it like he saw it, deeming Lamar "the most talked about person in hip-hop right now after that verse." In a few key lines of Big Sean's, "Control," Lamar spit a verse that would have the internet in a firestorm. The young artist slammed rappers from Jay-Z to Drake, making his wild success from his major-label debut, good kid, m.A.A.d city all the more fascinating to watch.
SOLANGE
Sunday /4:30 p.m. / Blue Stage
The younger sister of Queen B combines classic soul and Motown with an electric indie-pop sound that is as infectious as Beyonce's, "Love on Top," key changes. Just coming off of Philadelphia's Made in America Fest, where the Knowles sisters played opposing nights, Solange will inject some funk into Sunday's otherwise heavy lineup (see: Major Lazer, Kendrick Lamar). A retro sound that has found its niche on the indie circuit, hers will beget a soulful set worth seeing.
PASSION PIT
Sunday / 9 p.m. / Blue Stage
Within spitting distance of the Emerson dorm room where frontman Michael Angelakos' developed his brainchild, later known as Passion Pit, the indie-pop rockers will close down the festival Sunday night (we'll just ignore the fact that Angelakos actually hated Emerson.) The group's hyperactive soundscapes will be a fitting end in the city that birthed Angelakos' melancholic yet cerebral synth pop.
The gates open this Saturday, September 7 at noon. Full lineup below:
SATURDAY, SEPT. 7
Viva Viva - 12:50 p.m. (Red Stage)
You Won't - 1:30 p.m. (Blue Stage)
Lucius - 2 p.m. (Red Stage)
Okkervil River - 2:45 p.m. (Blue Stage)
Deer Tick - 3:30 p.m. (Red Stage)
The Airborne Toxic Event - 4:30 p.m. (Blue Stage)
Bat for Lashes - 5:30 p.m. (Red Stage)
Local Natives - 6:30 p.m. (Blue Stage)
The Gaslight Anthem - 7:30 p.m. (Red Stage)
Vampire Weekend - 9 p.m. (Blue Stage)
SUNDAY, SEPT. 8
Royal Teeth - 12:50 p.m. (Red Stage)
Bearstronaut - 1:30 p.m. (Blue Stage)
Big Black Delta - 2 p.m. (Red Stage)
Flume - 2:45 p.m. (Blue Stage)
Flosstradamus - 3:30 p.m. (Red Stage)
Solange - 4:30 p.m. (Blue Stage)
Wolfgang Gartner - 5:30 p.m. (Red Stage)
Major Lazer - 6:30 p.m. (Blue Stage)
Kendrick Lamar - 7:45 p.m. (Red Stage)
Passion Pit - 9 p.m. (Blue Stage)